Marseille's Coming Out
Gilles Conchy describes his birth city of Marseille, as "tense, cosmopolitan, not well-mannered, but it is colourful, generous and sunny all year long."
He recalls his childhood in the gritty port-city long before Marseille earned the 2013 European Cultural Capital title. Previously, it was a town that shunned tourism. Marseille had little to boast about except for a decent soccer team and a hardworking immigrant population. Despite its jagged reputation, Marseille was safe enough, Gilles fondly recalls playing soccer and riding through public parks Palais Longchamps and Parc Chanot as a ten-year-old.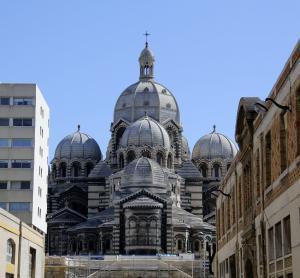 According to Gilles, the turning point for the city was 1998 the year that France hosted the World Cup Soccer. France won the cup beating Brazil 3-0 in Paris with exciting matches played in Marseilles. Zinedine Zidane, the son of an Algerian immigrant, became a French soccer hero, swelling national pride in the months following the games.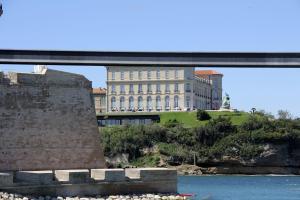 Marseille has cast off her grimy gown. The city is now a frequented stop for major cruise ships brimming with passengers eager to see the revitalized Vieux-Port (old marina) and hoping to visit the impressive list of new and renovated museums.
Gilles shares his Perfectly Provence tips for his native city below:
Discover:
Notre Dame de la Garde Basilica with its expansive view of the city and the sparkling Mediterranean.
The city's past at Fort St Jean with the best view of the Vieux-Port.
Walk across the concrete bridge to MUCEM a museum dedicated to the Mediterranean and European civilizations.
The Corniche sea walk.
The Calanques National Park by boat.
Street art and "bo-bo" chic Cours Julien and la Plaine.
Swim at one of these two small beaches les Catalans and le Prophète.
Gilles' local's secret … dive into the Mediterranean at Malmousque or go to the Callelongue  "the end of the world."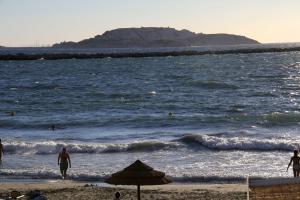 Taste:
The city's emblematic dish Bouillabaisse prepared by Gilles at one of his Provence Gourmet cooking classes.
Sample the foreign specialties brought to the local foodie scene by Marseille's multicultural population (Lebanese, Comorians and Moroccans) near the Opera or the Noailles area.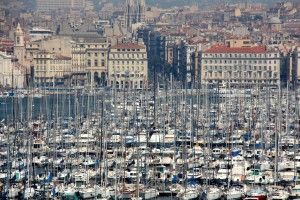 Relax:
Splurge with a stay at the Intercontinental Hotel, which recently opened in the 19th-century hospital Hotel Dieu near the Vieux-Port.
Rent a small apartment in the marina area with a terrace or patio rooftop in the old town of the Panier
Discover Mama Shelter a hip boutique hotel.