Exploring the Markets of Provence with Marjorie Williams
According to Wikipedia, York, Pennsylvania is known as the White Rose City a place with so many well-preserved buildings that it is considered an "architectural museum." Marjorie Williams has recently published her second book Markets of Provence we asked her how growing up in York gave her an appreciation for shopping at markets.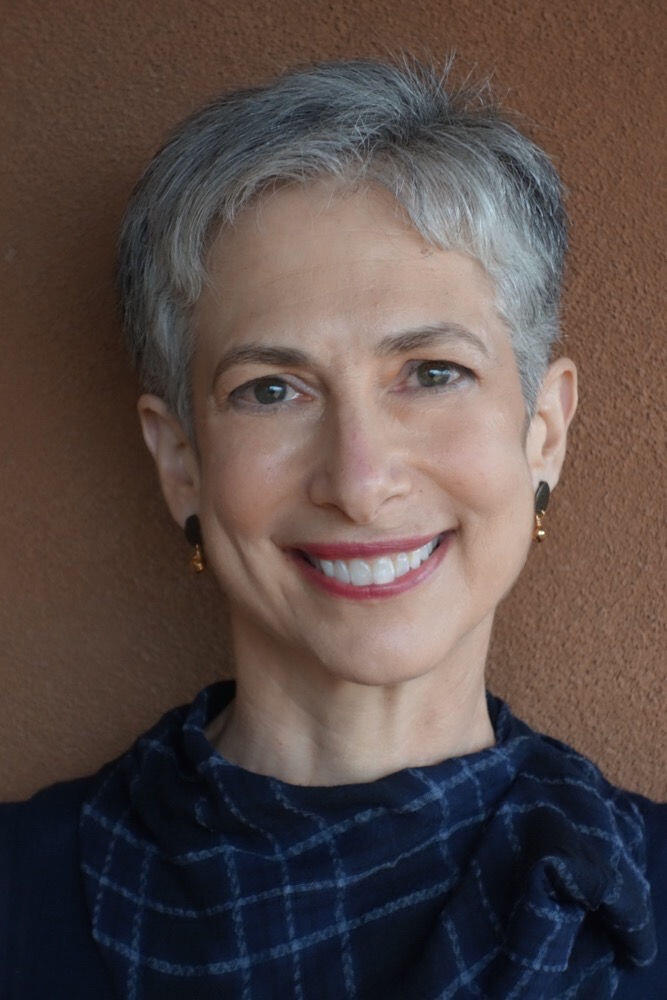 My family roots are in York, Pennsylvania (coincidentally, York's twin city is Arles, France, which has one of the largest markets in Provence). My father, a real estate broker, had a tract of land that was not selling, so he suggested that we farm it until he could find a buyer. He was fond of rhubarb and not experienced as a farmer, so we filled the entire patch with rhubarb seedlings. I remember the pleasure of watching the stalks grow and gorging on rhubarb-strawberry pies that summer. That was my first experience with growing food.
At the time, there were many farms in the area, often owned by Amish and Mennonite families. They brought farm produce and homemade items to the local market. My mother made a point of buying as much as she could from these farmers, filling in later with other items at the grocery store. That was opposite from the way that most people shopped. It made an impression on me. So too did the way my mother navigated the market, making a beeline to her favorite vendors, stocking up on seasonal fruits and vegetables, and splurging on a few prepared foods that reflected the region's Pennsylvania Dutch tradition (apple dumplings, chicken pot pie, etc.).
My fondness for markets, for steering my business toward farmers, and for seeking out local specialties are traceable to these memories.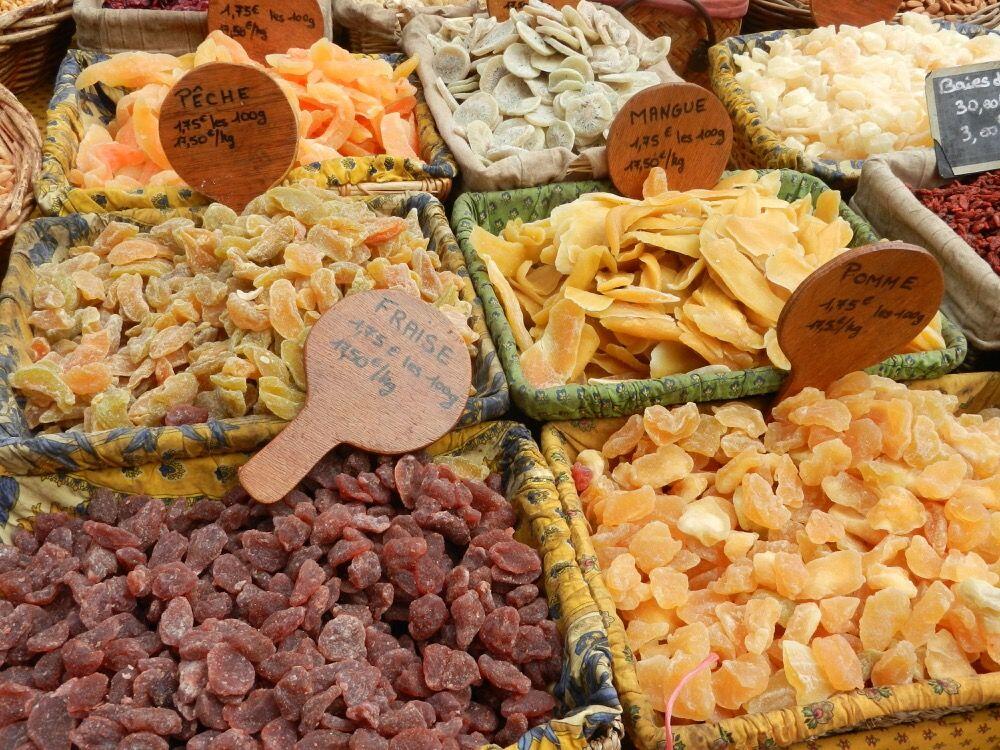 Once the word gets out, Williams' Markets of Provence will be as indispensable as the A-Z guides for the chaotic streets of London, England. This pocket-sized book readily fits into a purse or market bag. The following is how Marjorie Williams to describes her new book.
Markets of Provence presents my curation of the best flea and antiques, food, and craft markets in Provence. In order to make itinerary planning easier, the book is organized by day-of-week. Each section opens with a map that features the "best" and "other recommended" markets that are open that day. I have narrowed down the hundreds of markets in Provence to roughly 30 that I consider the most charming or offer the best goods. Sprinkled throughout are colourful photos plus interviews with local chefs and farmers, practical tips, and specialty markets, such as those for truffles and santons. I include local food specialties, useful market phrases, and restaurant suggestions to provide readers with additional practical information.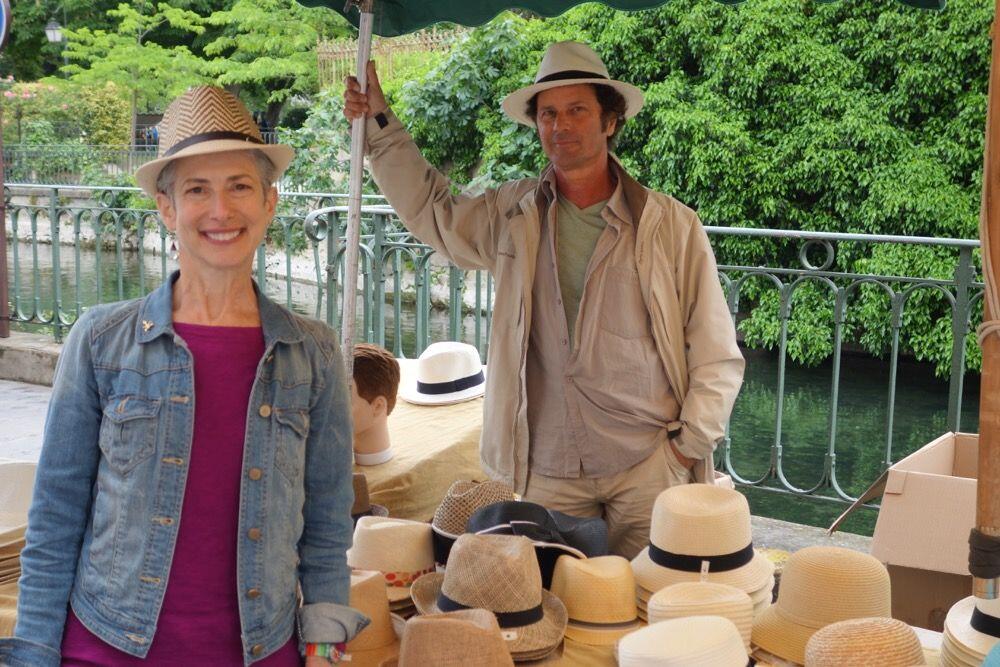 Marjorie Williams was kind enough to answer a few questions to share with Perfectly Provence readers a bit about her connection to the region.
Can you give us a bit of background on how you got into the publishing (and writing) industry?
After graduating from the University of Chicago, I began working in book publishing. My last gig was Editorial Director of Harvard Business Press. It was a great job, and I loved the work, but the sudden death of my brother pushed me to take a leap into the unknown and explore other creative outlets. I went back to school for an MFA and, to fulfill an interdisciplinary requirement, wrote profiles of farmers for a newspaper which led to writing for magazines. That launched me into food writing and later expanded to travel writing.
Although you live in the US now, you did have the chance to live in France for a period. Can you share a bit about your experiences for our expat readers?
My first experience living in France was while my husband was teaching at INSEAD in Fontainebleau in 1995. I remember the delight of discovering my first French market (Fontainebleau's marché, I later learned, is one of the area's best). It was a coup de foudre! I still use the cheese knife that I bought at that market, and also, a sundress come to think of it, and I can almost taste the brie de Meau and brie de Melun that I first sampled there. We returned to France many times over the following years. In 2011, we moved to Paris for six months, when I researched and took photographs for Markets of Paris, 2nd ed.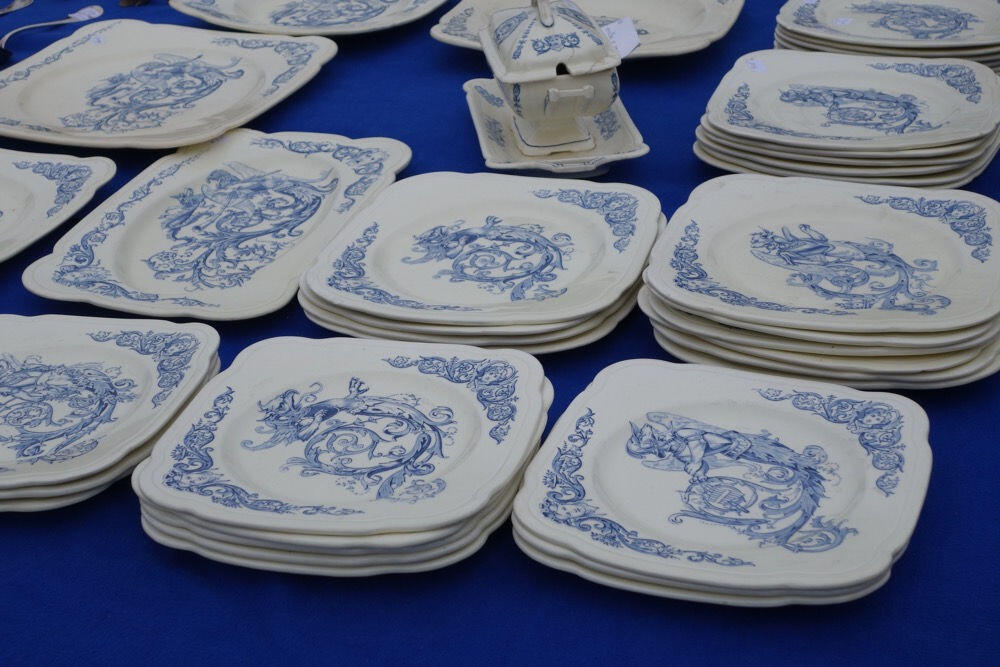 Why did you choose to write about Provence when there are so many wonderful markets around the world?
I am fascinated by markets that provide a glimpse into local culture. Provence is a prime place to observe and enjoy that connection. Provencal markets are a riot of colours, smells, and local flavours—lavender honey, plump cherries and apricots, goat cheeses, and country bread studded with olives. I felt that a book was needed because it can be challenging to figure out which markets are best and when to go. I wanted to make it easier for others to explore and enjoy Provence and not miss out on the markets.
Which is your favourite market in Provence and why?
Such a hard question! It's like being asked to pick a favourite child. ONE of my favourites is the Saturday morning market in Apt. The town itself is not exceptionally beautiful, but on market day, it springs to life and is a colourful celebration of the local food and crafts. I enjoy being carried along by the wave of shoppers and following the flow through narrow streets and scenic squares. Apt is one of those markets that has it all, from local Banon cheeses to table linens and everything in between! Apt is also known for fruits confits, a treat that should not be missed. My book mentions local specialties so that travellers know what to look for and can enjoy the authentic flavours of Provence.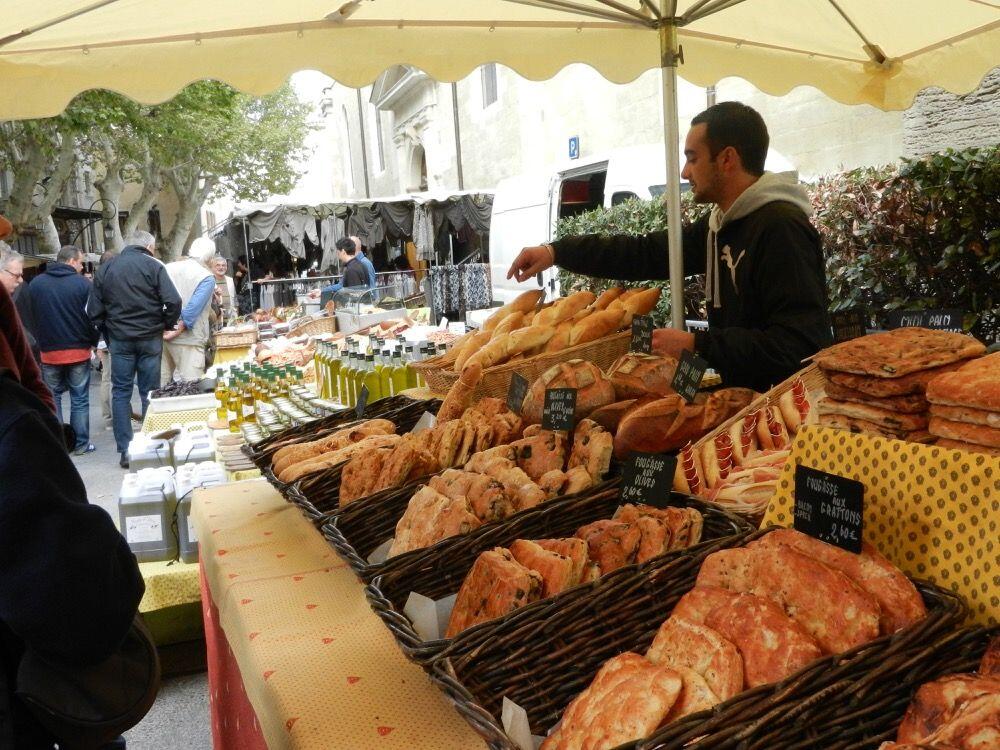 In your opinion, what are the elements that make for a great market?
Local producers, historical or architectural interest to the surroundings, and a range of goods. (Note: A blue sky scores bonus points!) I am not interested in markets that are tourist traps. I like markets where the locals go, and where vendors take pride in the products they are selling.
Do you help readers through the nuances of flea markets, brocantes, antiques, etc.?
Yes. L'Isle-sur-la-Sorgue is the largest weekly flea and antiques markets, and I give a full description of how to navigate it and what to look for when there. Markets of Provence also includes other flea and brocante markets in that are less well known, along with shopping tips.
Do you provide advice to food market goers on how to navigate the stalls to find the "real" farmers/producers?
Absolutely. For example, look for stalls where the selection is limited. When a market seller presents a wide array of fruits and vegetables—and especially if some are out of season—that's a tipoff that the vendor is a reseller and not a local farmer. While most markets in Provence offer a combination of local producers and resellers, my book identifies the different types of markets, including those which are true farmers' markets (marches paysans), dedicated to celebrating the local harvests.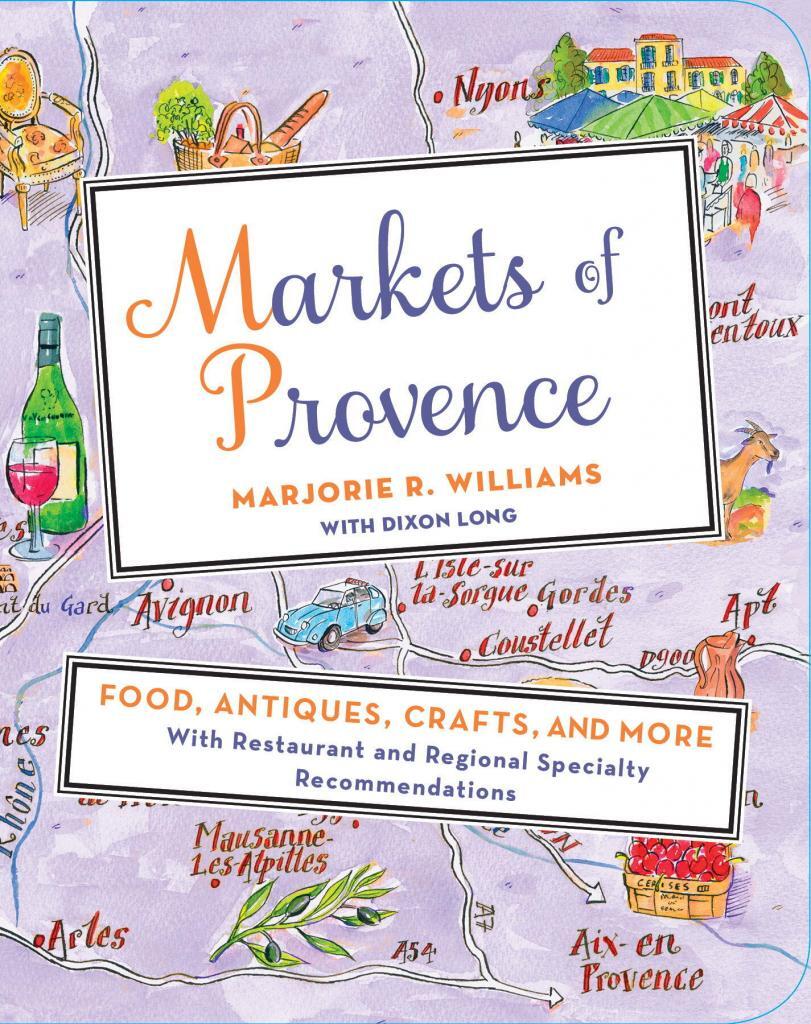 What is your #1 market town in Provence?
For a village market that combines a lively market with a picturesque village, I would say Lourmarin or Cucuron. But if you ask me again tomorrow, I might give a different answer. There are many charming towns in Provence that are at their most resplendent on market day. That's what inspired me to write this book.
On sale now, pick up your copy of Markets of Provence by Marjorie Williams.
Image credits: Photos were provided by and published with the permission of Marjorie Williams