Lunch and Tempting Reasons to Visit Banon
Liz Lord and her husband Mel run an annual tour called Hidden Provence, based out of a private home near Forcalquier guests spend 8 nights (7 days) together exploring an "unspoilt area of Provence." Liz wrote the following post after they finished the guided trip, but before the memories of Banon faded.
"On the slate please!"
It would be excellent to live around Banon, and have the opportunity to even have the chance to ask for a "slate." See the definition here.
Most, mere mortals, who can only enjoy the pleasures of getting to Provence proper a couple of times a year, have to suffer instead, the occasional feast for the palate and eye, that the region offers.
Straying away from the "cut and thrust" of popular Provence, into – just – I believe – Department 04, the village of Banon (about 15 kilometres North of Forcalquier) has all a footsore – "how many more churches" tourist could wish for.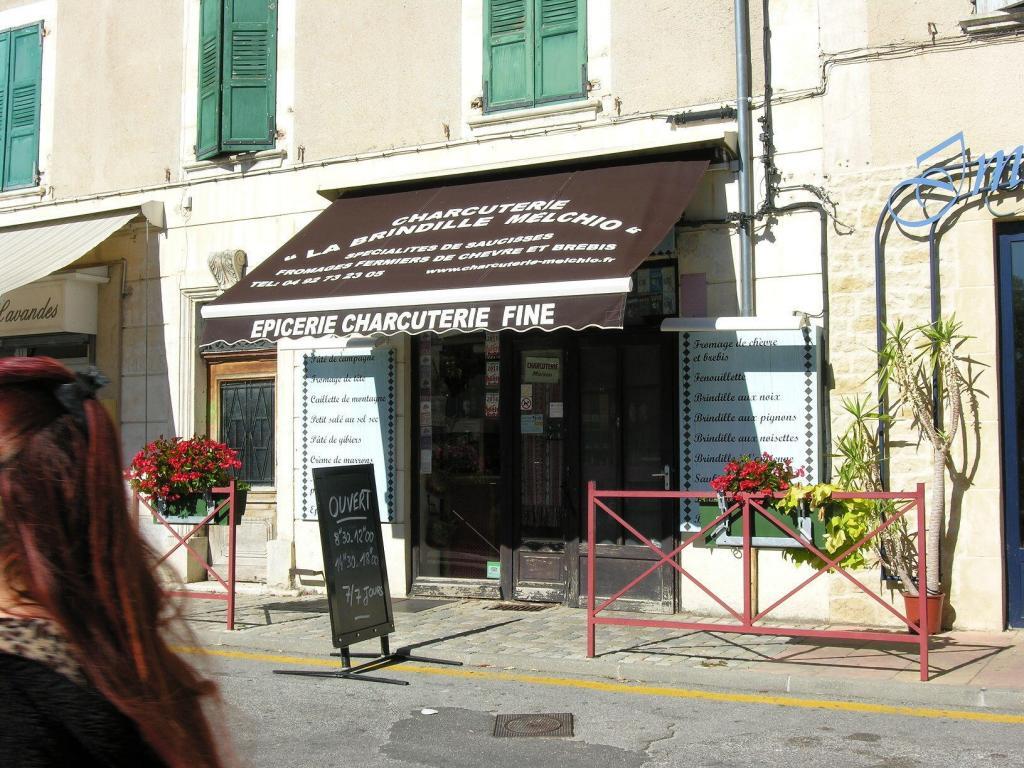 Drive into the village for about 11 if you can, and allow yourself plenty of time to ogle both the charcuterie at the Brindille Melchio, the tomes at the wonderful Bleuet bookshop (allegedly the largest in France), or buy some provisions for later from the variety of quaint grocers, including the stunning AOC Banon cheese speciality – well Banon – of course!
With tummies starting to rumble, and arms lengthening under the weight of all this fine produce, have a seat in the sun and a Pastis before lunch.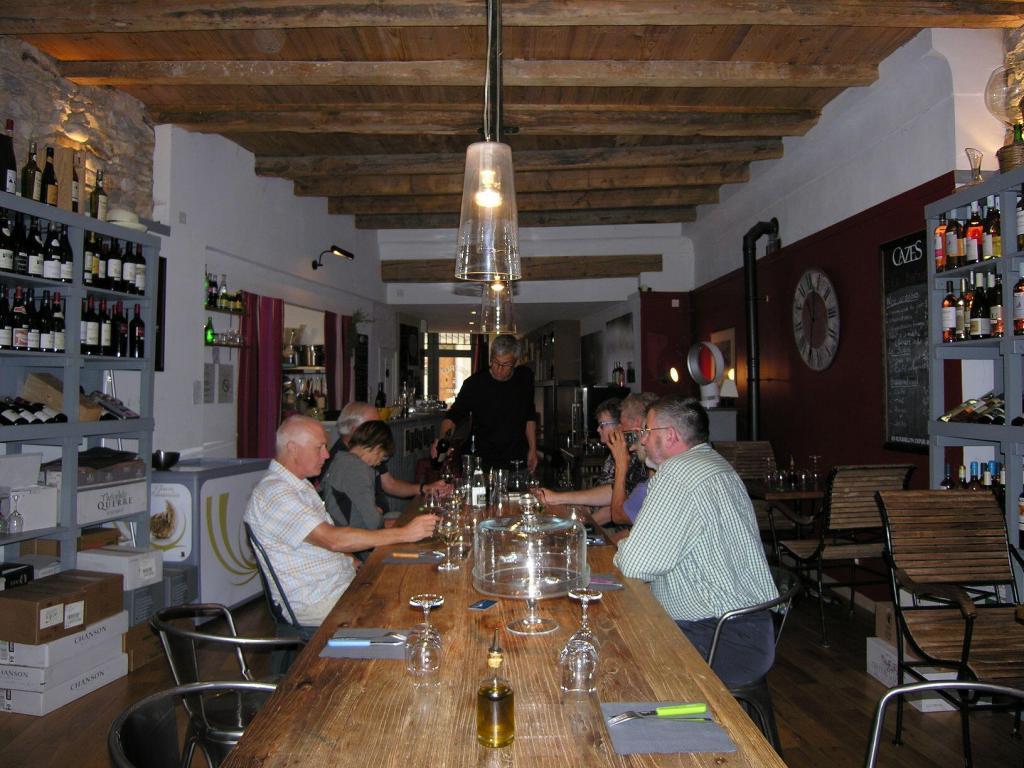 Your lunch does await, with a slate!
If a simple execution of small tasters of freshly made produce on an ardoise, washed down with wine by the glass appeals, you will be in heaven in the Les Vins au Vert.
The restaurant was taken over in 2015 by François (same interested/laid back charm in service, plus the chef' who has been at the restaurant for a long time)  –  lunch will not disappoint. François also seems to be turning his talents to weekly homely food specials, as well as treating the eye with occasional art exhibitions.
Before you leave, have a browse at the "bookcases" of wine around you – at reasonable prices – plus more "third world" wines that you see available in most vintners in France – and stock up for your dinner!
More details
Le Resto: Les Vins au Vert
Rue Pasteur, Banon
Telephone: +33 (0)4 92 75 23 84
Another restaurant idea in Banon – La Table de la Panturle – just next door – interesting menu run by a Dutch/French team.
Holidays in this area? Try spacebetween for a great week of walking and dining!
Images – spacebetween – together – with very content American and Australian guests during Provence holiday week.