Stay Here! Luberon Luxury at Paradis en Provence
In 1999, a decade after the publication of Peter Mayle's "A Year in Provence" Georgina Causton, and her partner decided to take a sabbatical year. Smitten by the South of France, they never returned to live in London. Instead, they bought a house and three mortgages later ended up with three properties. All three locations could have provided additional fodder for Peter Mayle's books, as each one required extensive renovation and restoration work.
Luxury Luberon Accommodation
They call their locations Paradis en Provence, and it certainly looks like a paradise for visitors searching for top-quality Luberon accommodation.
All three Paradis en Provence villas (Ferme du Val, Les Vallons and Mas de Luberon) are available for rental. These homes are located in the heart of the Luberon, near to Aix en Provence and close to several Luberon villages. Each house is large enough to accommodate a crowd, yet intimate and sufficiently isolated to provide ultimate privacy. Causton tells us that the villas are "Perfect for families, retreats, retired couples, active groups, anyone really as there is so much to do (or do nothing at all!)"
To describe these properties as divine might not do them justice.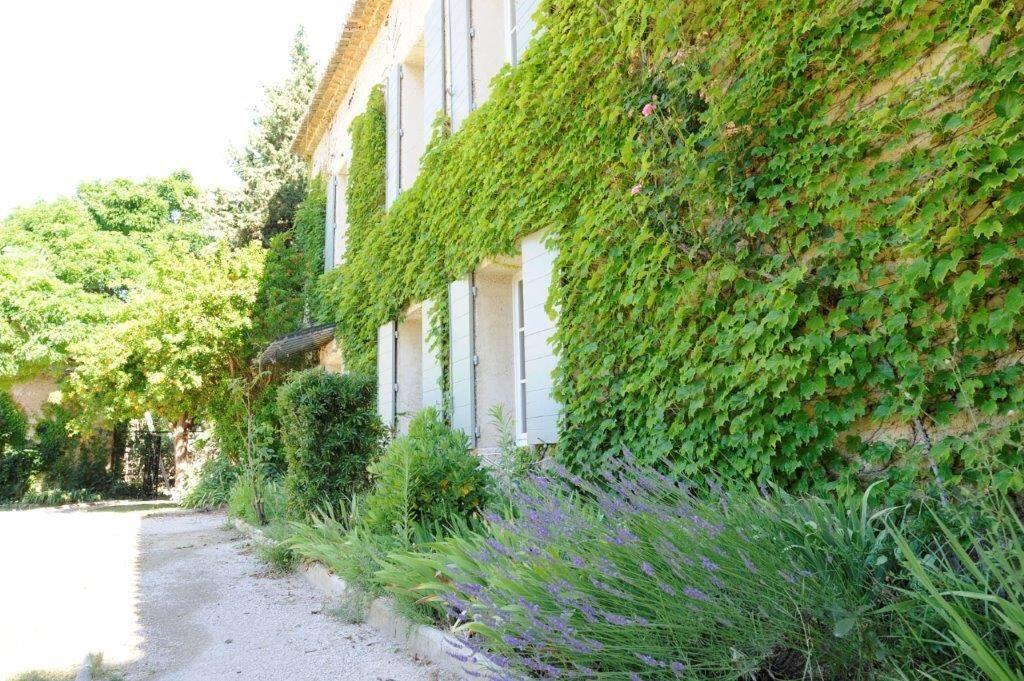 Accommodation Details
Ferme du Val was previously an 18th-century Mas. At that time it would have been the farmhouse of the château. Located on 25-acres of land this impressive two-story villa will accommodate 14 people in 7 bedrooms. The renovations upgraded the kitchen to American-style convenience levels, and all bathrooms include modern fixtures. The large dining room and spacious living room are "made" for entertaining. Outdoor living at Ferme du Val includes 12m pool and terrace for lounging, shaded al fresco dining, and a tiered garden.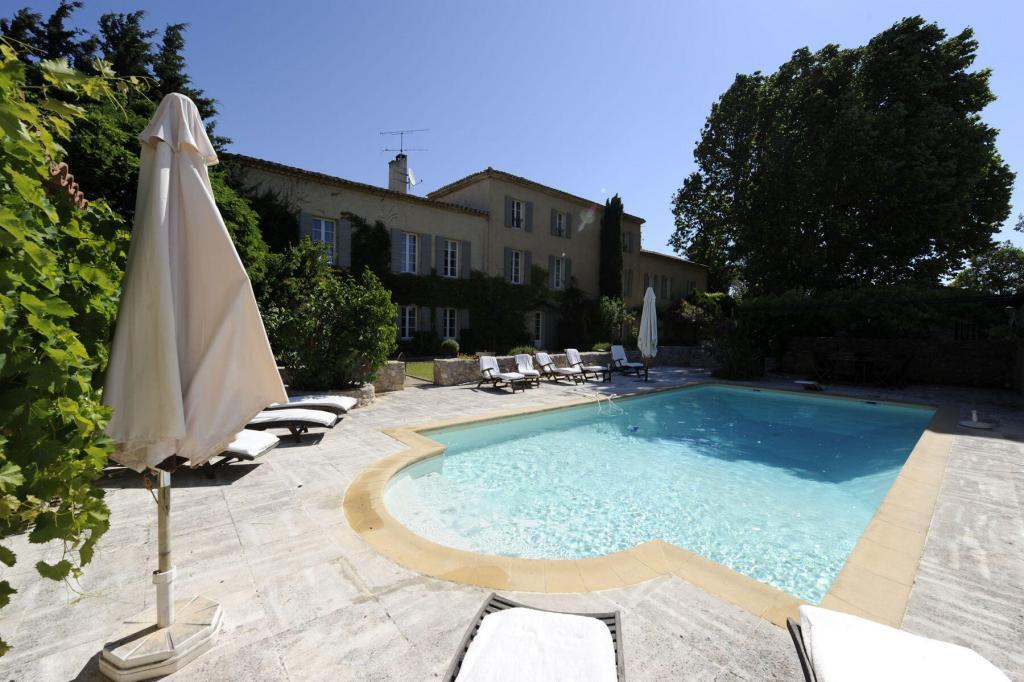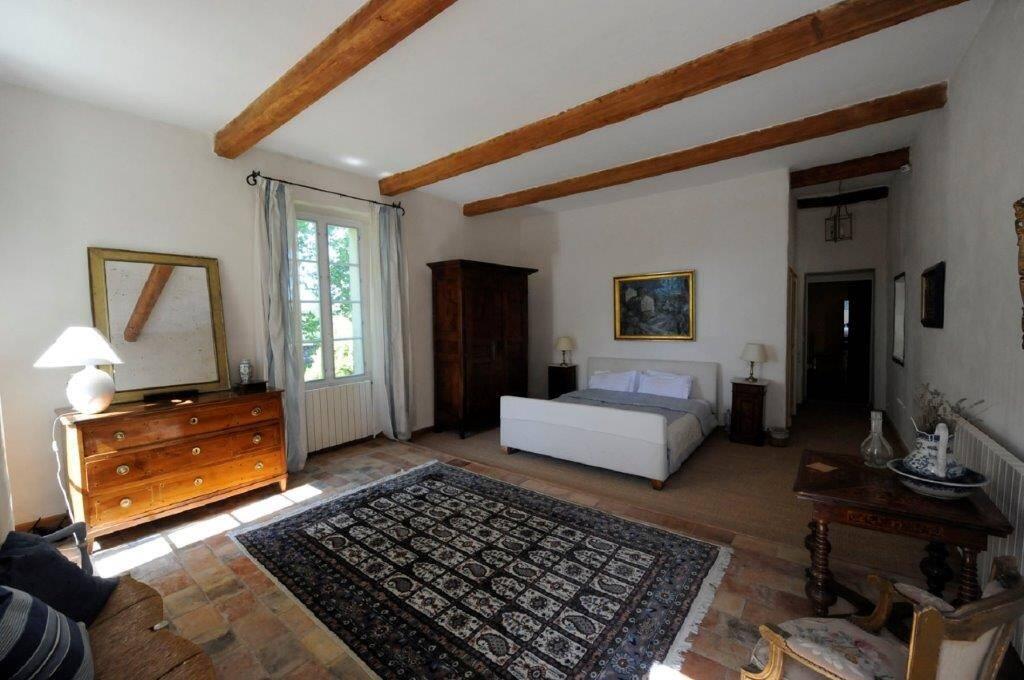 Situated just outside of the beautiful village of Cucuron is Les Vallons a villa surrounded by Provencal agriculture; the village vineyard, Domaine les Vadons owns the vines, and the neighbours maintain the olive trees. The previous ruins of an ancient hamlet have become a new structure, with a Provencal perspective.
This house was designed to reflect regional architectural style and décor through the use of traditional building materials including local stone. The terraces have stunning views of Mont St Victoire, for those soaking up the summer heat on the pool deck or lunching at the shaded pool house kitchen. Les Vallons can comfortably accommodate 12 people, in a mixture of double rooms, single rooms, and even a separate apartment. It sounds like a perfect spot for a family reunion to us.
Mas de Luberon is only 5 minutes from Cucuron and 30 minutes from Aix en Provence, yet its location suggests rural bliss surrounded by vineyards. As in much of the Luberon, there is great cycling and walking directly from the house. It's hard to believe that this fully restored self-catering villa was a run-down farmhouse.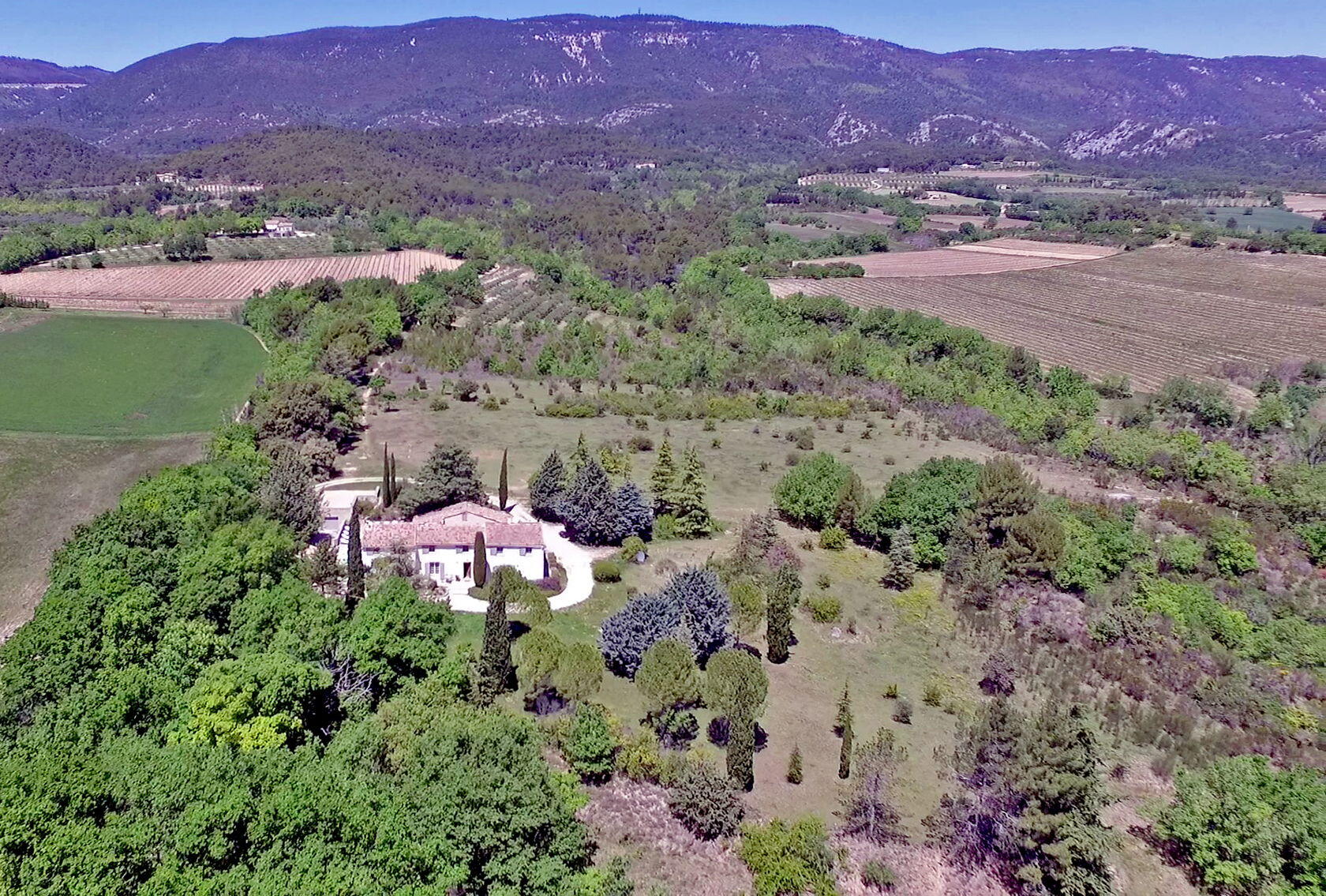 The Mas de Luberon accommodates up to 12 guests in 6 large bedrooms with ensuite bathrooms. The house sits on 10-acres of property, offering plenty of privacy and opportunities to relax.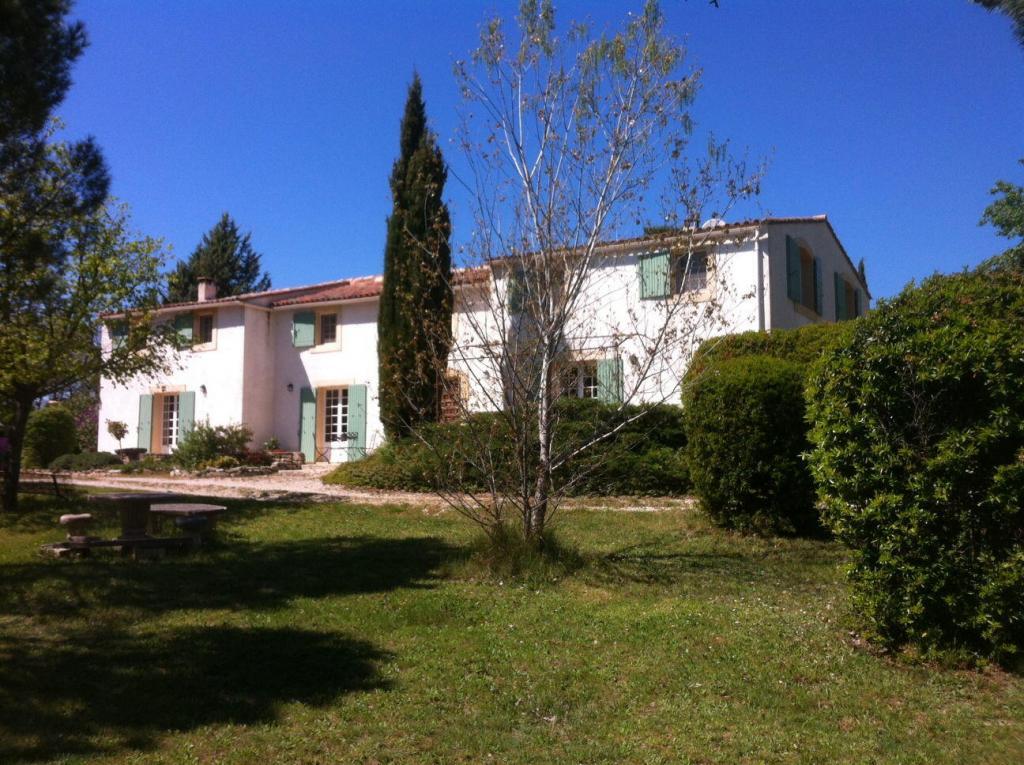 They frequently get queries from villa renters for advice on places to visit, restaurant suggestions, guided tours and cooking classes. As long as the requests do not require an unreasonable amount of time, it is a service that the Paradis en Provence team is happy to provide. With that, we had to ask a few questions.
Lazy Luberon Days
The day would start with an early morning swim followed by breakfast al fresco with fresh croissants and homemade cherry jam. Then a trip to the local market (for market articles click here) to buy some fresh produce. Back to the house for a lazy lunch with some local rosé. A nap by the pool, followed by late afternoon activity (walk, cycle, tennis or boules). Finally a delicious dinner in, or out at one of the excellent restaurants nearby.
Enjoy Nearby Aix-en-Provence
Visit one of the markets and have lunch on a terrace for some people watching. Don't miss a visit to one of these Cezanne's Atelier, Musée Granet or Hotel de Caumont. Or go shopping!
Favourite Restaurants in the Luberon
Sorry, I have two:
La Closerie
Boulevard des Platanes
84240 Ansouis
Tel: +33 (0)4 90 09 90 54
Le P'tit Resto
33 place de la mairie
84160 Vaugines
Tel:+33 (0)4 90 77 11 08
Top Vineyard Picks
Chateau La Coste to visit contemporary art and drink local wine
Domaine la Suffrene in Bandol
Domaine Saint Préfert with its accomplished lady winemaker
Montrachet, Burgundy. OK, it is not Provencal but, who can argue with that?
Paradis en Provence Contact information:
Email: georgina.causton@free.fr
Tel: + 33 (0)6 84 14 6260
Image credits: All photos provided by and published with the permission of the owners.
Please share this with friends and family.