Luberon Cycle: Cherries, Lavender and Roussillon Ochres
After a couple of busy days settling back into the house and getting on top of a few things I needed to do, I decided to get back out on the bike this morning.
I had an appointment with my neighbour to pop to the Recycling Centre (furniture hunting) at 2 pm. Continue reading here for Julie's photos and descriptions of her morning cycle beyond the Véloroute du Calavon to see the ochre cliffs of Roussillon and a few of Provence's other treasures along the way.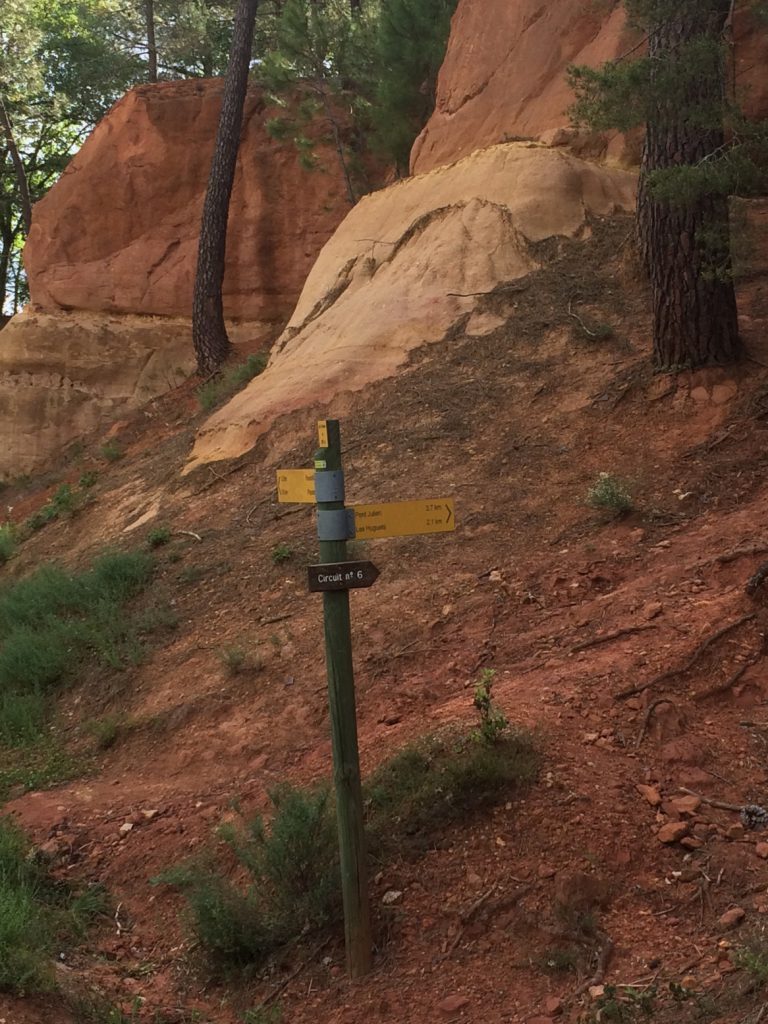 Véloroute du Calavon
This easy cycling route is a voie verte (or "greenway"), a paved route for bikers, walkers and rollerbladers. There is a network of them in France, many built where railroad tracks used to be, making them nice and flat.
The Véloroute du Calavon begins in Cavaillon and goes to Apt, though it is not yet complete, so there are gaps along the way.
My wife and I like to start near the village of Baumettes. To get there, we take the D900 and get off at the D29 exit going south. After about 200 meters, there is a small parking lot on the left, and you can join Véloroute from there.
We head east, with a rocky hillside on our left and the valley floor on our right. After a couple of kilometres, we pass the abandoned Goult train station, sitting forlornly next to where the train tracks used to be.