Learn French on Your Guided Tour of Provence
Occasionally, I get asked what do I enjoy the most about Perfectly Provence?
Hands down it is the personal connections forged via this online community of contributors and readers. Some of my favourite moments (to date) include a lady's lunch in Nice, exchanging recipes and wine pairing ideas with new friends, meeting a like-minded contributor at a French Bistro in Calgary, hiking to mountain peaks in California and even sharing frustrations with technology.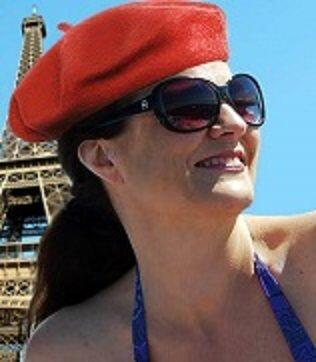 But, I had to laugh when I realized that Evelyn the face behind the blog Girl Gone Gallic was not "somewhere else in France," she is almost in my backyard. Her home in Provence is so close by that I can ride my bike to her place!  Born to French parents in South Carolina, Evelyn spent her youth in Paris and Normandy. Now, this Franco-American splits her time between Provence and Portland, Oregon.
The Girl Gone Gallic sprung to life in 2014, as a creative outlet for Evelyn to share her travel stories with friends, family, and fellow Francophiles. She admits "I am a little obsessed with France, probably because it seems I was ripped away from my country (France) when we moved to the states. France was my first country and French my first language."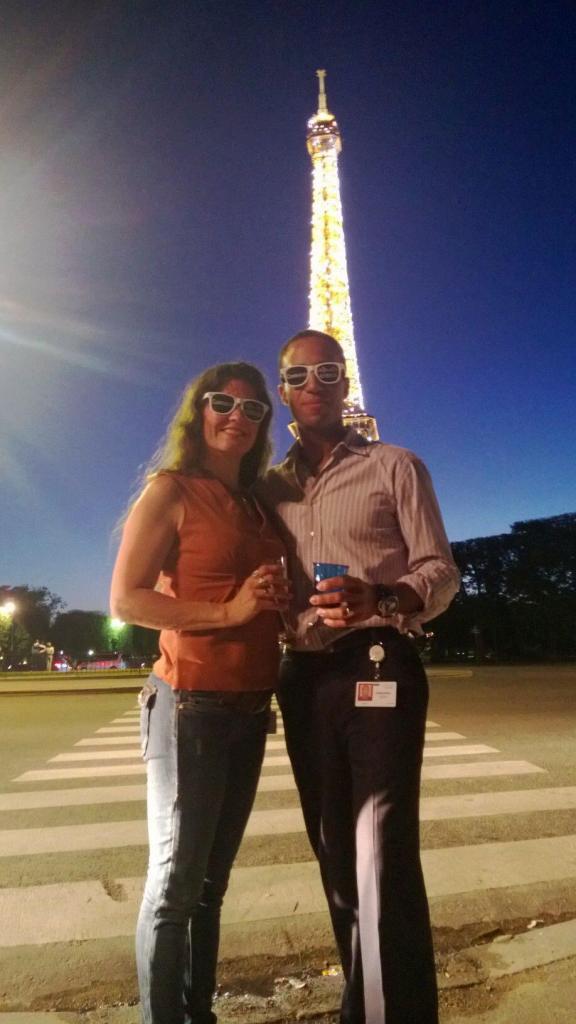 This September (12th -21st) our Girl Gone Gallic is leading a tour from the lights of Paris to the glittery skyline of Monaco; for eight lucky women who would like to learn a bit of French as they travel. The group will gather in Paris for two nights and have a chance to visit major sights in the city. Following their "taste of Paris" they will be transported via fast train (TGV) to the Avignon station, for the Provence portion of their tour. Evelyn has the next six days with filled with a bit of nature, a sampling of culture, a healthy dose of history and a chance to dip your toes in the Mediterranean. Full details are here.
Can you explain "French Immersion with a light-hearted touch" will you be teaching French on the trip?
My idea is to bring out your high school or college French in a safe and fun travel environment.  Games, beginner conversations, laughs…no formal classes or training just a lot of fun. It will be a venue to bring out whatever level of French you have without having to worry about being ridiculed.  Practice a lot, or practice a little.  I'm there every step of the way.  Every day you get some vocabulary and tips – up to you what you do with it.  No pressure!  If you don't know any French, you will have a few basics when you leave.


Can you explain the transport and transfers during your tour?
From Paris to Avignon the group will take the train. I feel that the train adds to the cultural experience and gives confidence for those wanting to come back on their own. For the balance of the trip (Provence and Côte d'Azur), we will be using vans and drivers who have all the licensing and know their stuff inside out.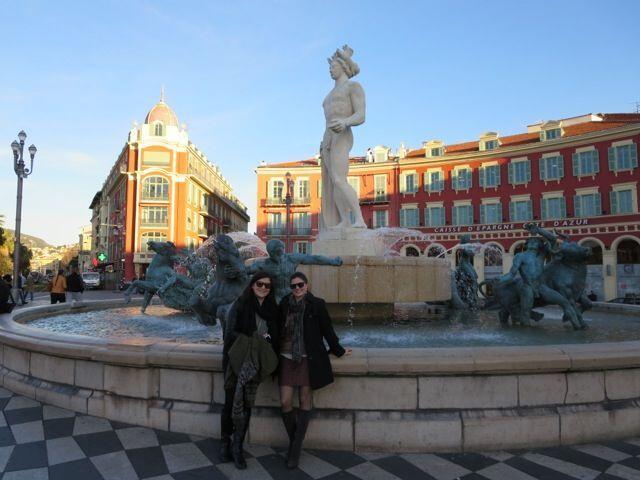 Can you provide a bit more detail on the guided walking tours (Paris, Aix, Marseille, and Nice)?
Mostly, I use guides, because they do that one thing better than I will!  My guides are French locals who speak English as well.  The market tour in Aix-en-Provence is one that I will lead.
Accommodation is 3-star or better, are you able to provide some additional details?
I travel a lot around France, so I have selected places where I love to stay.  There is an eclectic mix of accommodation including five-stars hotels, B&B's and a kitschy family hotel in Marseille. I like variety, and this way guests can get a broader feel for what is available.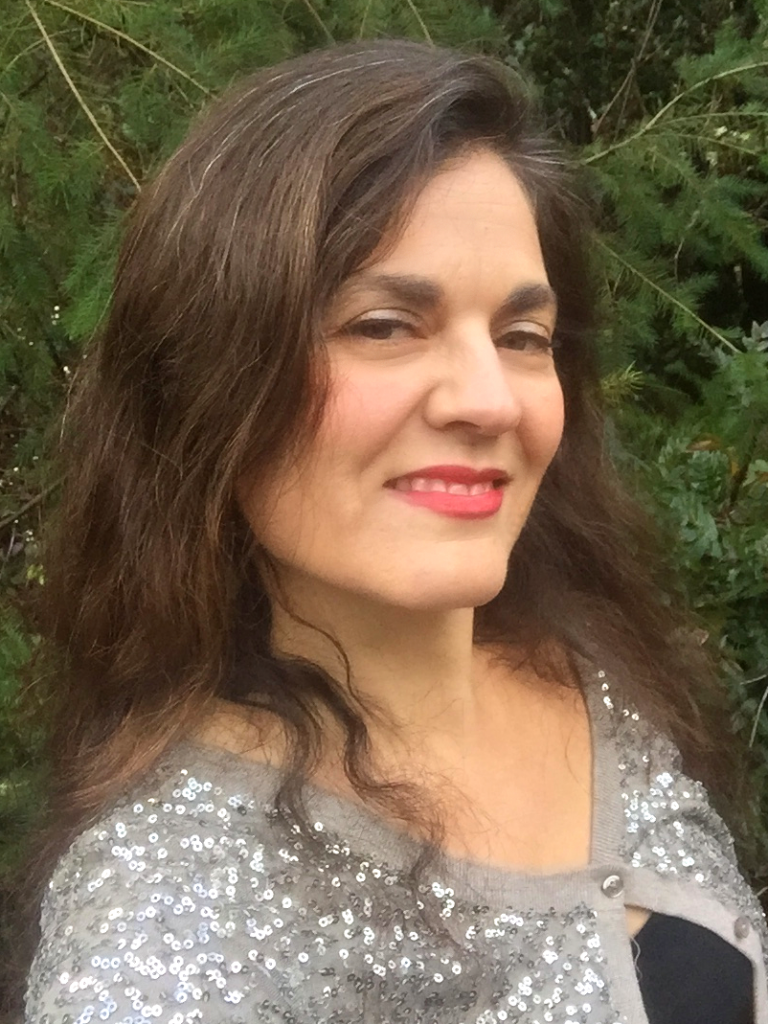 If you had only 24-hours to visit Marseille, where would you eat, drink and stay?
Coffee or apéro: For a lovely glass of rosé or an espresso overlooking the Vieux Port inside the Hotel Bellevue is a restaurant/bar called "La Caravelle" with a tiny terrace. I love that place!
Lunch: Viaghji di Fonfon home for a casual and tasty menu. 138 Rue du Vallon des Auffes, 13007 Marseille. Tél. +33 (0) 4 91 52 78 28
Shopping: If you want to shop in Marseille, check out my very thorough (I like to do my research especially for this subject – thought it was expensive in the end!) blog post here.
Dinner: At Chez Fonfon where the 3rd generation of the family is now running this restaurant known for fantastic Bouillabaisse and other seafood specialties. Located at 140 Rue du Vallon des Auffes, 13007 Marseille. Tél. +33 (0) 4 91 52 14 38.
Stay: Right where you had dinner in one of the four suites at les Cabanons de Fonfon at 138, Vallon des Auffes, 13007, Marseille. Tél. +33 (0) 4 91 52 43 37
Are you tempted by learning some French as you travel?  Here is the link again for the details Girl Gone Gallic Travel Tours.
Image credits: Photos provided by and published with the permission of Girl Gone Gallic
All rights reserved. Perfectly Provence articles and other content may not be published, broadcast, rewritten (including translations into other languages) or redistributed without written permission. For usage information, please contact us.
Syndication Information
Affiliate Information
As an Amazon Associate, this website earns from qualifying purchases. Some recipes, posts and pages may have affiliate links. If you purchase via these links, we receive a small commission that does not impact your price. Thank you in advance for supporting our work to maintain Perfectly Provence.