Join a Taste of Provence Tour Combining Language and Culture
When friends book a trip to France, they often decide that they will improve their French before departure. Few do. Instead, they download a translation app to their smartphone and stumble through. The truth is, in Provence, if you stick to the typical tourist sites, larger cities and travel in peak season, you can get by with a muddled version of Franglais.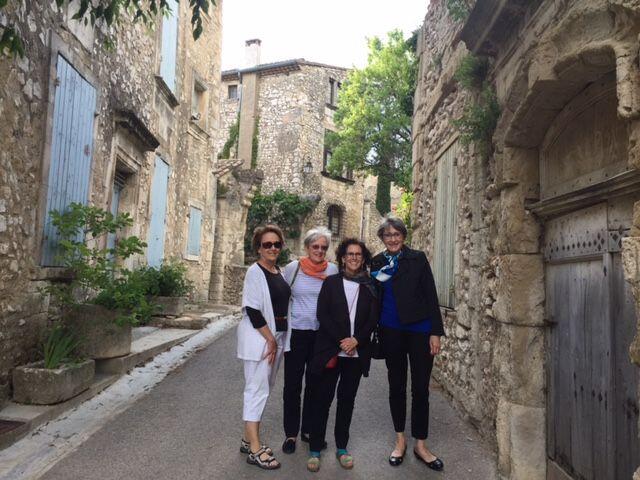 Taste of Provence, en français
However, if your goal is to experience the authentic charms of Provence, then some level of French is required. Martine Bertin-Peterson founded Goût et Voyage her boutique travel agency in 2014. The name for her small-group tour company is well-suited, itineraries give clients a goût (taste) of voyage (travel) without being over-programmed.
"Martine is a phenomenal host, and her knowledge of this beautiful part of the world is priceless when it comes to such a fantastic tour!" – Client testimonial 2018
Designed as art-de-vivre trips the Taste of Provence and Taste of Tuscany & Umbria tours offer a delicious balance of cultural visits and gourmet food. Bertin-Peterson is multi-lingual (she speaks five (5) languages), and among (many) other skills she is an accomplished cook. Read about her travel tips for the Luberon here.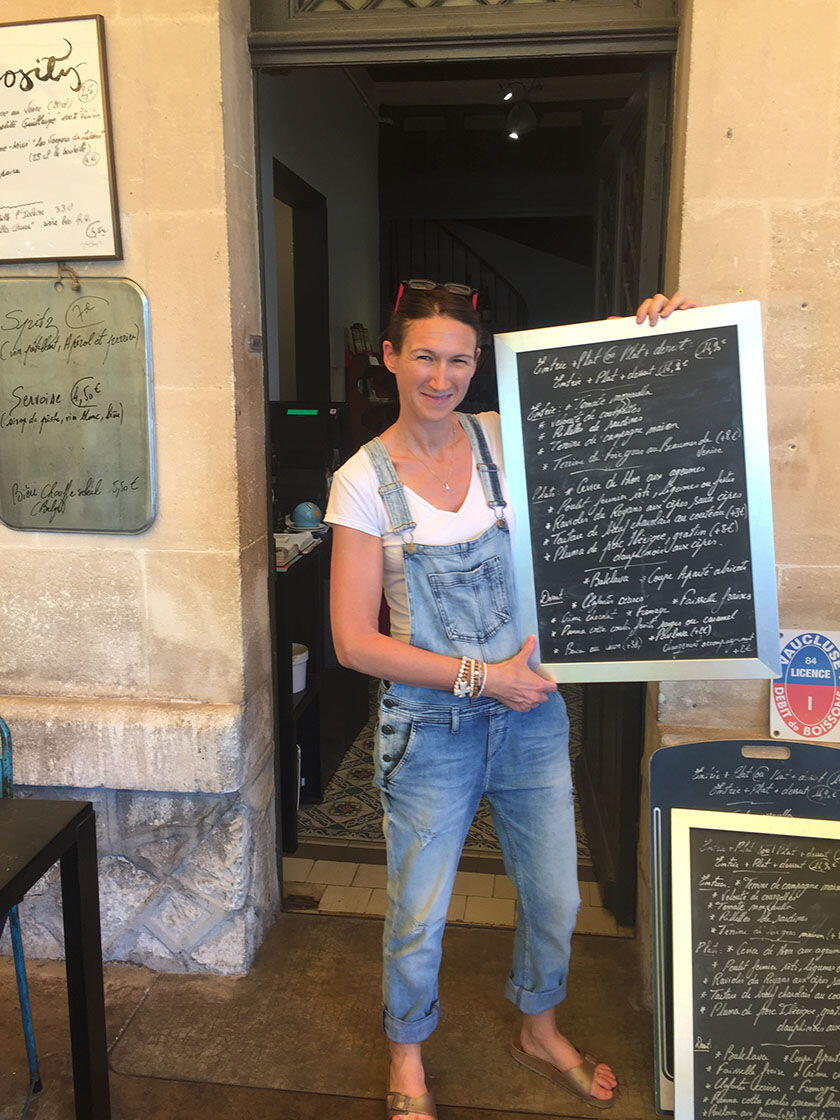 On an annual basis, Bertin-Peterson carefully researches and refines the details to ensure that Goût et Voyage guests experience "the best of" during their trip. Building on the successes of past tours, Bertin-Peterson is not afraid to change something that does not meet her standards whether that is a hotel, restaurant or service provider she expects top quality for her guests. Read more about the Goût et Voyage trips here.
"Everything was wonderful! Just the right balance of activity and rest and the most amazing, off the beaten path activities and locations!" – Client testimonial 2018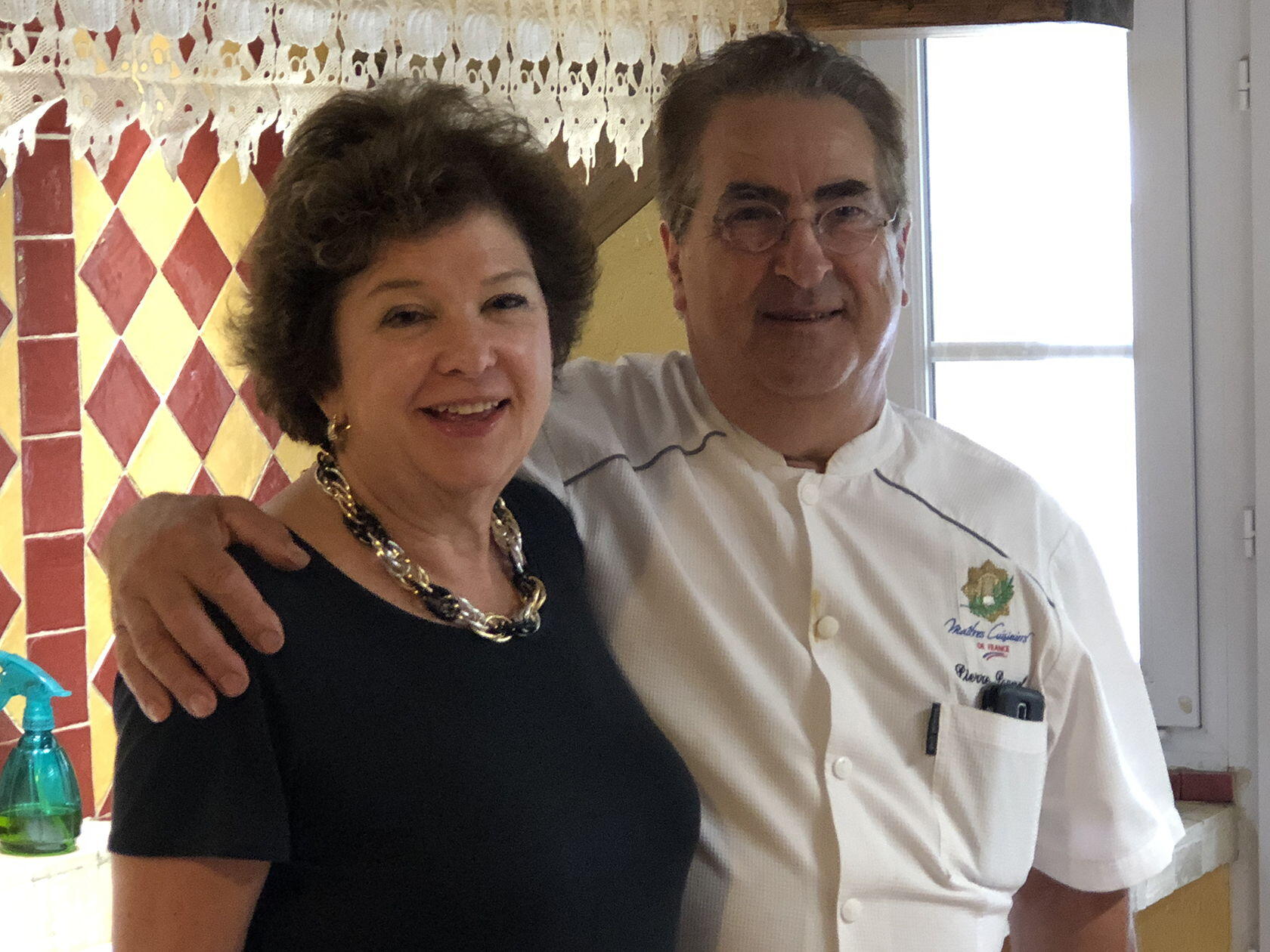 In June 2019, Goût et Voyage is launching a first-in-class immersion experience – called Taste of Provence, en français. This tour is the only one of its kind in Provence. The itinerary and trip elements will mirror the classic journey, but you will be expected to speak French. Imagine improving your language skills en même temps (at the same time) as experiencing the local culture, meeting people who live here and sampling cuisine of Provence.
Why an Immersion Tour?
 "Many of my clients are Francophiles with high school and/or college level French conversational skills. However, in recent years, I've had more and more guests wanting to converse with me and with those we encounter on the tour in French. Many want to use the trip to strengthen fluency and to experience the richness of the region in a different way. Taste of Provence, en français provides a fun and authentic immersion alternative to the traditional classroom experience." – Martine Bertin-Peterson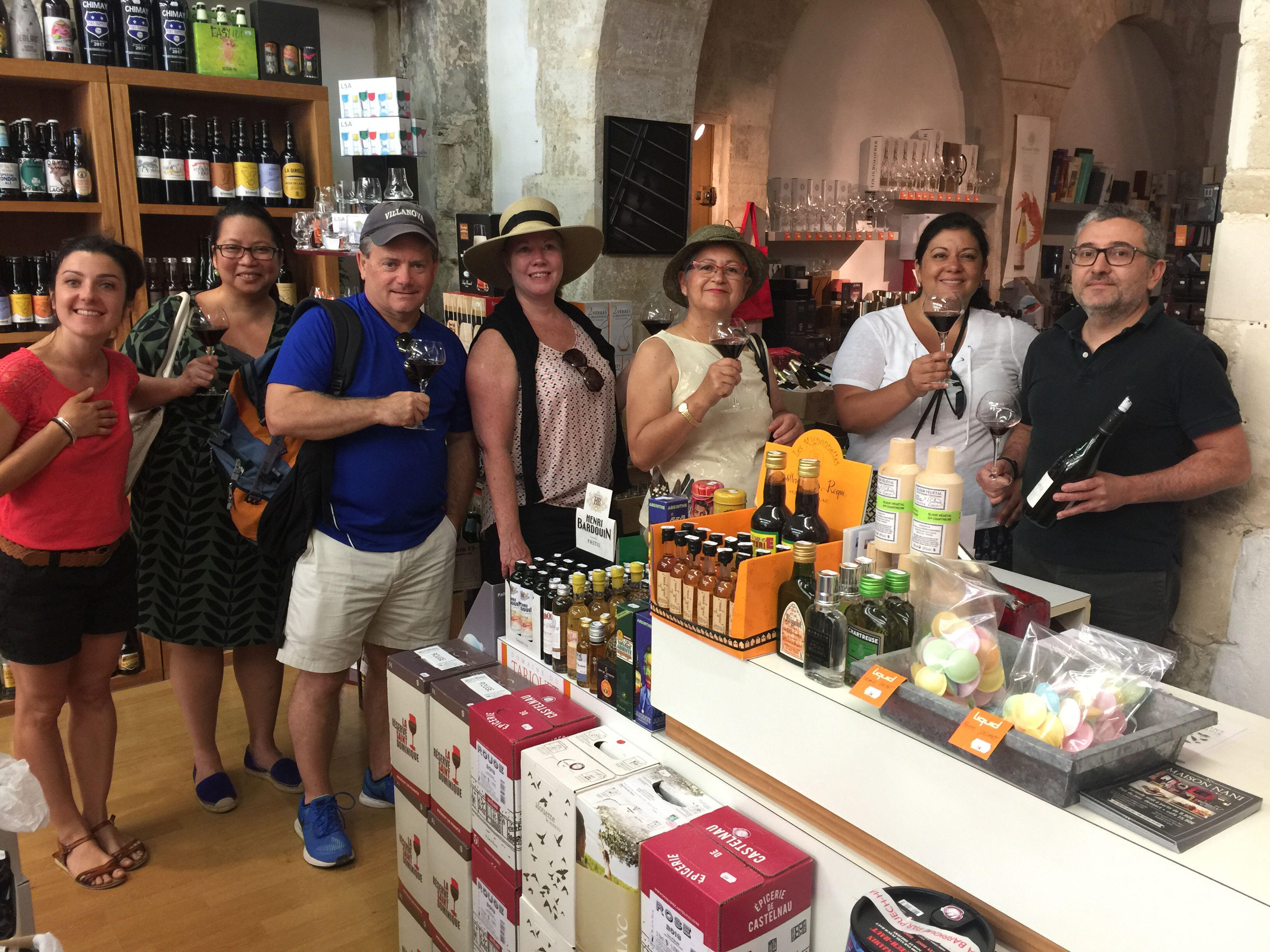 Goût et Voyage Tour Details:
Taste of Provence, en français will featuring the same popular activities as the existing trips. The French-only itinerary includes cooking classes, winery visits, historical walks, market trips, hill-top town, off-the-beaten-path excursions and gourmet meals.
This trip is ideal for those travellers with an intermediate level of French language or higher, Taste of Provence, en français will be offered June 11 – June 18, 2019. Additional dates may be added based upon interest. Each Goût et Voyage travel experience is all-inclusive (from the France/Italy pick-up point) limited to six (6) guests per trip. To date, the tours have attracted like-minded travellers from around the world. Click here for the full tour details.
Groups of five (5) or more can request specific dates for private tours. Goût et Voyage also offers specialized itinerary planning for clients wanting to add extra days to their trip.
Contact Martine at Goût et Voyage:
Email: info@goutetvoyage.com
Website
Via Facebook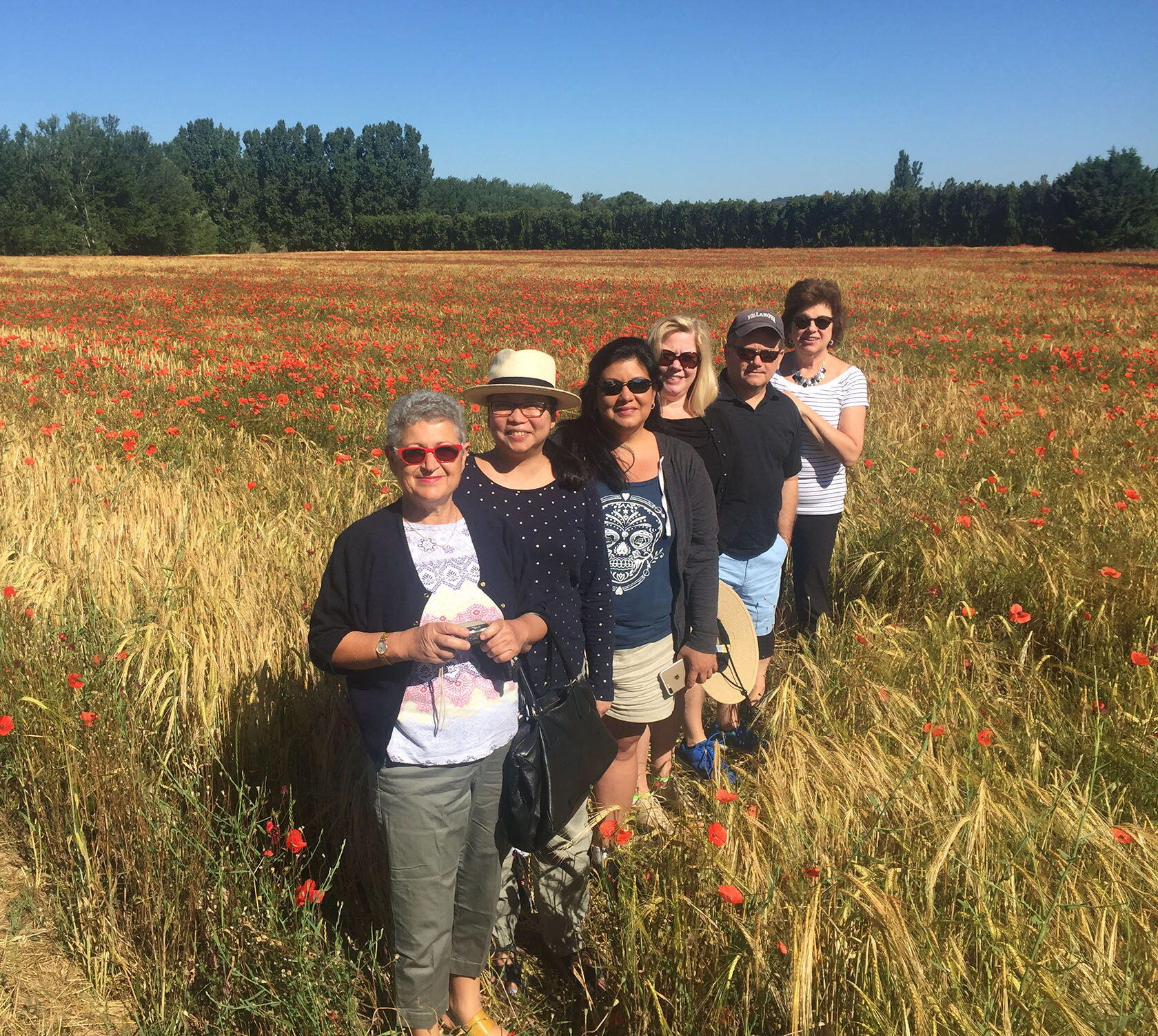 In Their Words (Client Testimonials):
"My favourite part of this vacation was spending time with great people who enhanced the experience of all the activities."
"Martine offers a personable and varied travel experience with an emphasis on the cuisine of Provence. From shopping and cooking with a top chef to being served multi-course meals in elegant and beautiful settings, the trip satisfies the foodie's taste."
"Everyone that was associated with Gout et Voyage was both personable and professional the hotel staff was very friendly and I couldn't have asked to see one more thing. It was very relaxing and total stress-free."