Insider Provence Guided Market Tours with a Local
Contributor blog post by Ashley Tinker:
Sure the markets in Provence are tempting, but…
Are you curious about in the ins and outs of working in a market in Provence?
Do you want to taste the best Provencal ingredients and find out how they're made?
Would you like to eat breakfast at the market with the workers?
After two years of waking up early, driving to various locations all around Provence, heaving out of the truck gas bottles, setting up wonky tables, sourcing ingredients from the other stalls, making stuffed tomatoes from scratch in blistering hot weather or freezing Mistral wind, learning the hard way all the banter and French slang that comes with such a job, and eventually becoming a seasoned market worker, I'm still in love with markets. 
…Continue reading here for details on the guided tours that Ashley is now offering at the following weekly markets: Arles, Eygalieres, Gordes, Isle sur la Sorgue, St Remy de Provence.
Markets in Provence
There is a market every day in Provence. You just need to find one close to your location or make an adventure out of the shopping experience. This comprehensive listing of the Markets of Provence and the Cote d'Azur is a Reference Guide organised by day of the week and location in the region.
In late fall and winter, explore the Truffle Markets in Provence with this guide to planning your visit and delicious recipes too.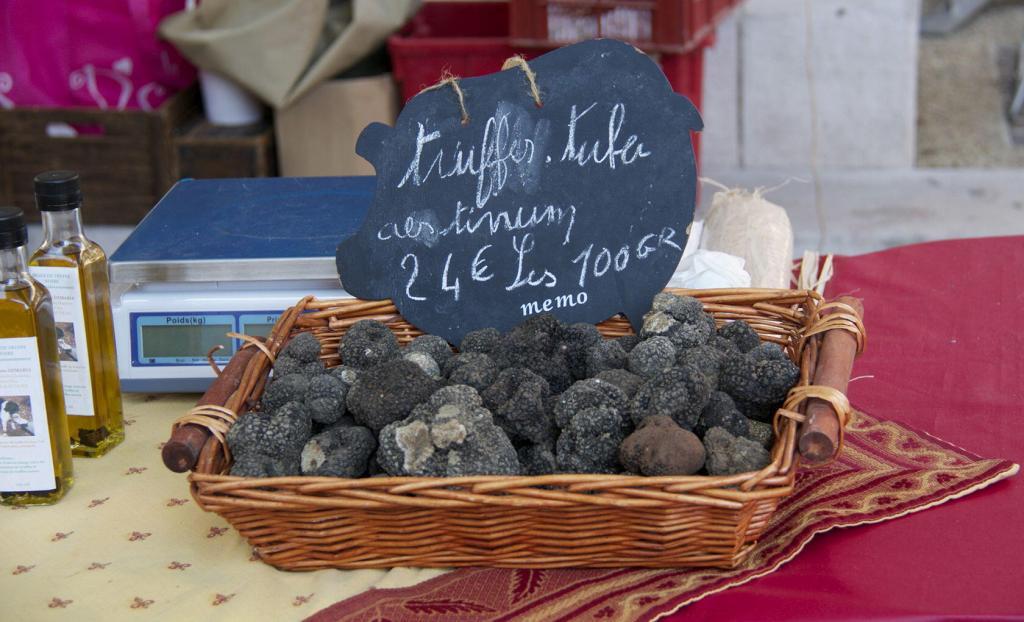 Julie at Vaucluse Dreamer describes the lively Lourmarin market. Lourmarin is a charming Luberon village every day of the week, but the Friday market stalls add an element of colour and dynamism to the streetscape.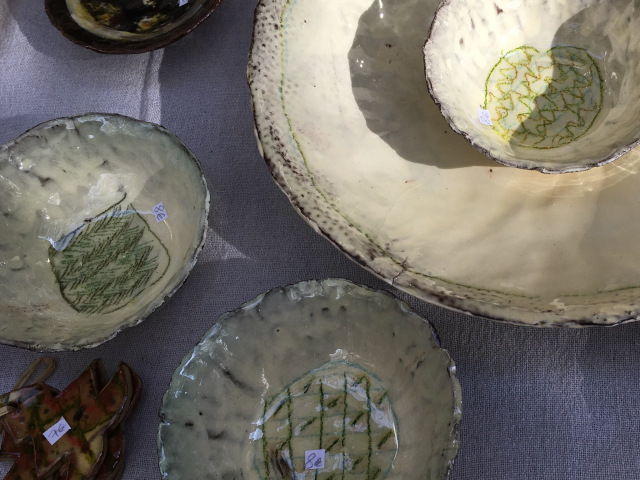 Ashley maps out her visit to the Arles Saturday Market.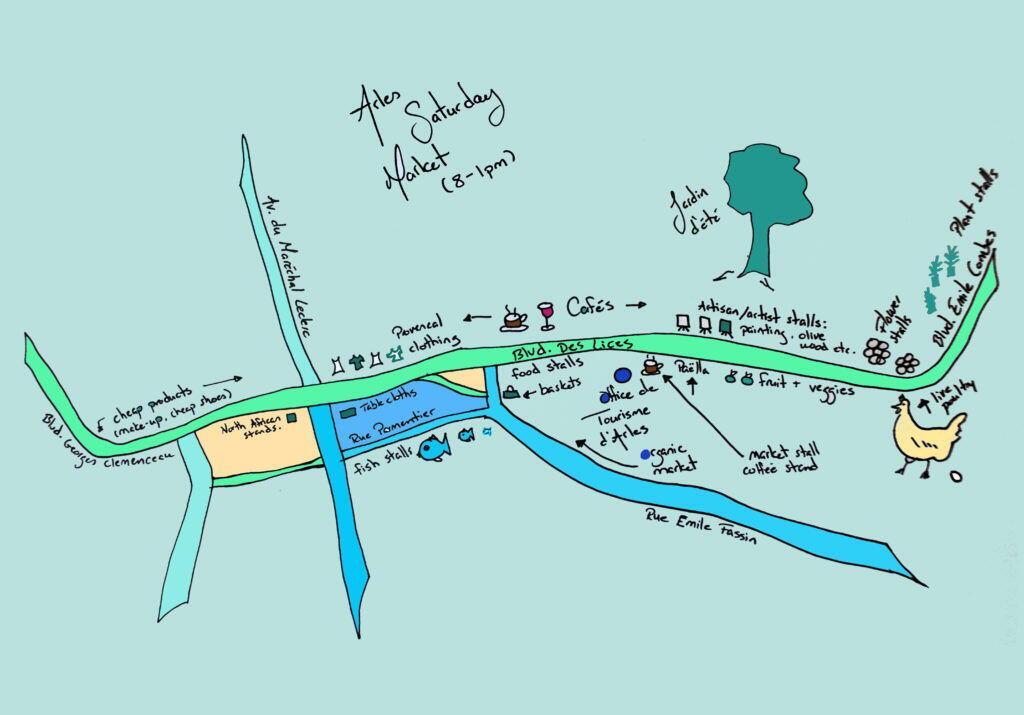 Slightly further afield, but well worth a drive are the markets in Uzès (Wednesday and Saturdays) and Saint Quentin la Poterie.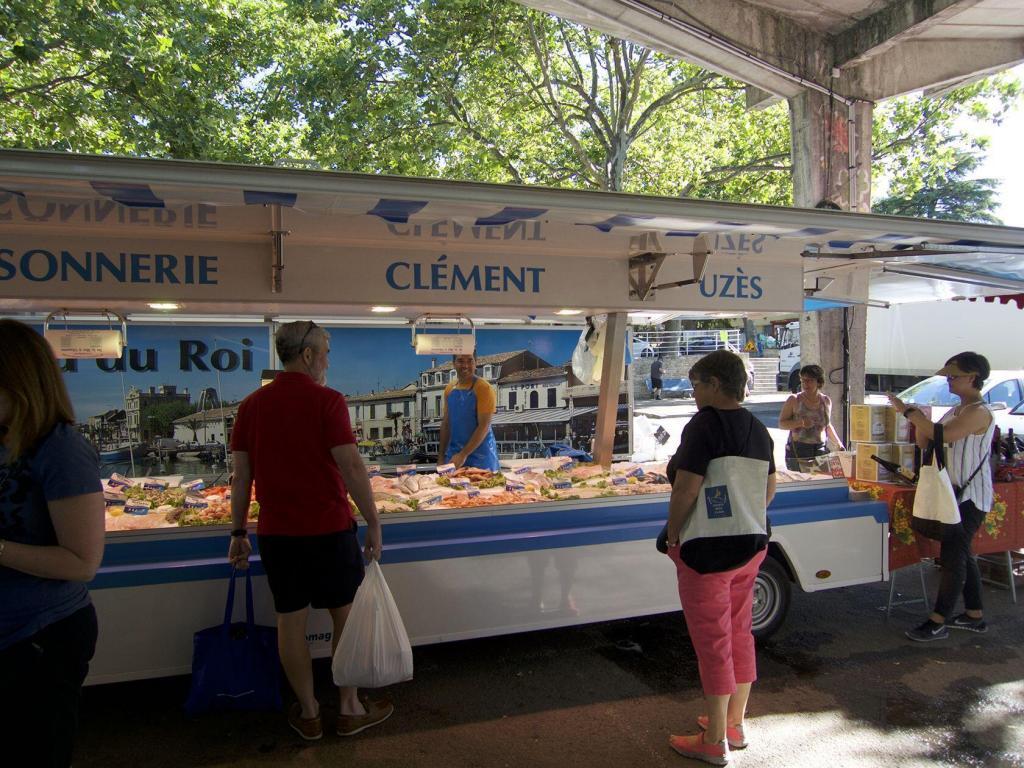 Via:: Curious Provence