History of Transhumance in Provence
Contributor blog post by Nutmeg:
If you are lucky enough to be in Provence in time for the traditional movement of sheep and livestock (spring and fall) you might catch a transhumance as the animals head to greener pastures. Although, this is really for tourists and kids now it remains something worth seeing.
The practice of  seasonal movement of animal flocks exists from Neolithic times. As the weather began to get warmer some 4000 years ago, it became necessary to move grazing herds to higher ground to find food. Now the practice is done in a more modern day fashion with transport trucks, marching bands, festivities and crowds… Continue Reading here for more information about the development of methods of transhumance.
Watch for Julie Mautner's spring post with the date for the transhumance in St Remy.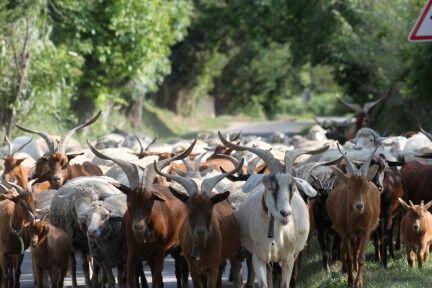 Please share this with friends and family.