The French Riviera and All that Summer Jazz
French Riviera Jazz Tunes
Summer on the French Riviera and in the Alpes-Maritimes (department #06) residents are really spoilt by the choice of low cost, or free, fabulous assaults on the eyes and ears.
The Nice Jazz Festival 2018 with its 70th edition, promised a rich programme, which I am sure did not disappoint.  As a Côte d'Azur resident, with evenings free, and lots of energy, I'd go every evening – the pass for a week is just €135 (2018 prices) – for top-quality performers, intimate venues, and seven nights of heavenly music.
The venue in Nice is the gardens just beyond the Ruhl Casino – within which, there is a small amphitheatre (Théatre de Verdure) with plastic chairs on the terraces, and a small gig area (Scène Masséna).  Every night, from 19.30h to well after midnight, there are six acts, with a wide scope of styles – and not just jazz – with a big or a small "J".  On location, there is a selection of local food and (expensive) drinks.  With plenty of space, the venue is ideal for families.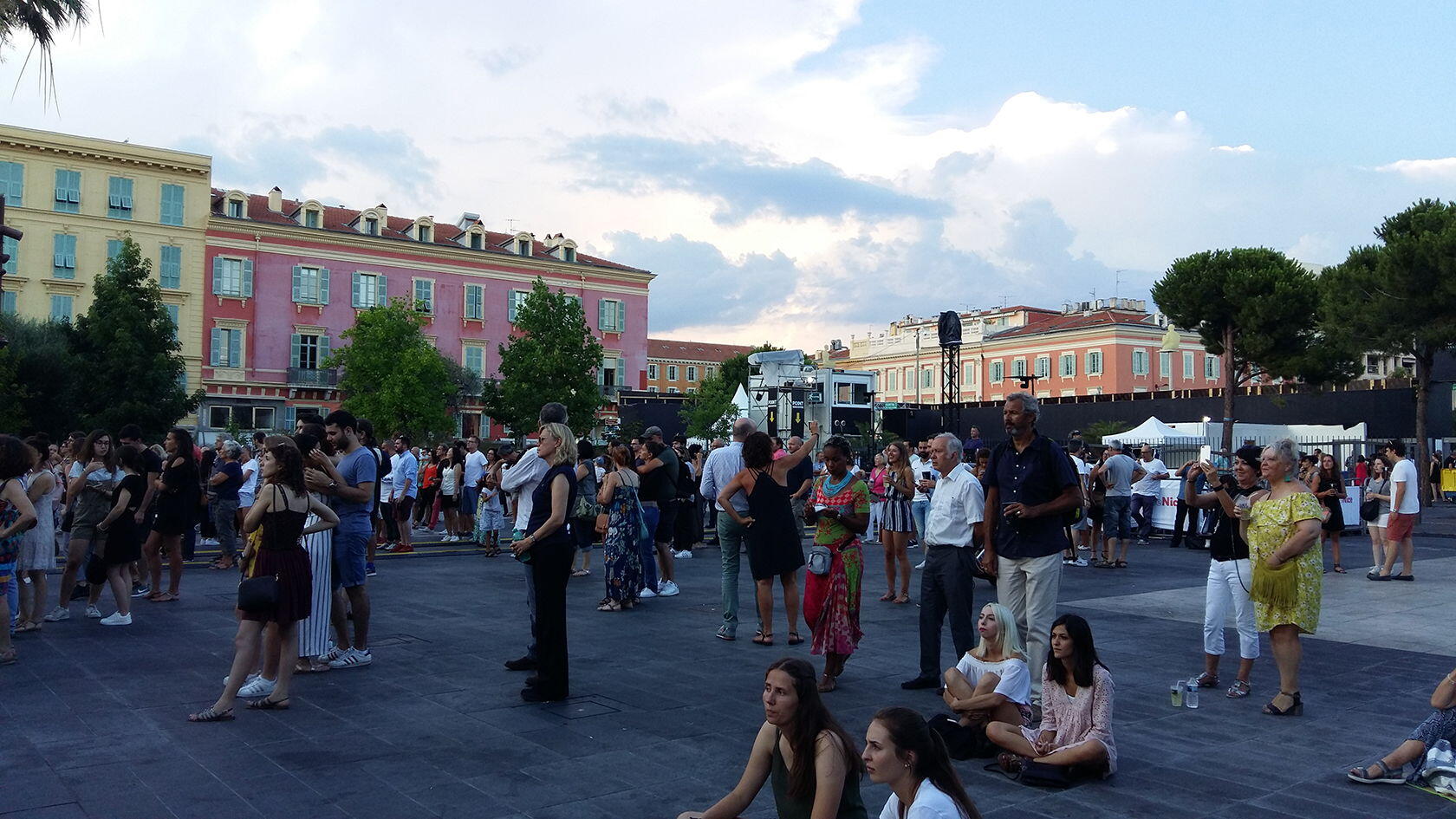 Attracted by the incredibly talented "hulk" of Rag'n Bone Man, there was also much promise on the last night of the event – classic jazz, modern jazz, African jazz, Denver rockers, vintage Belgian techno stars, and the "big shed", there was much to offer.
However, due to unexpected ill health, our original draw (Rag'n Bone Man) was not there, but his place was taken by the rather astonishing LP.
The finale, after all, was the said Belgian keyboard thrashers, which was so loud and monotonous, that certain of the audience left (including the writer!), for fear of organ vibration damage…at the very least.  Imagine – Kraftwerk (who is old enough?) – on speed – neither one thing nor another – and am sure that most of the residents of Nice central were very aware of the racket.
For €40 – and with an open mind – the Nice Jazz Festival is a fantastic night out.
If you wish to combine some culture with the delights of the Mercantour National Park – just an hour to the North at Space-Between you can achieve the best of all worlds! We offer self-catered holiday rentals, guided hiking, horseback riding and lots of advice for enjoying this stunning natural park.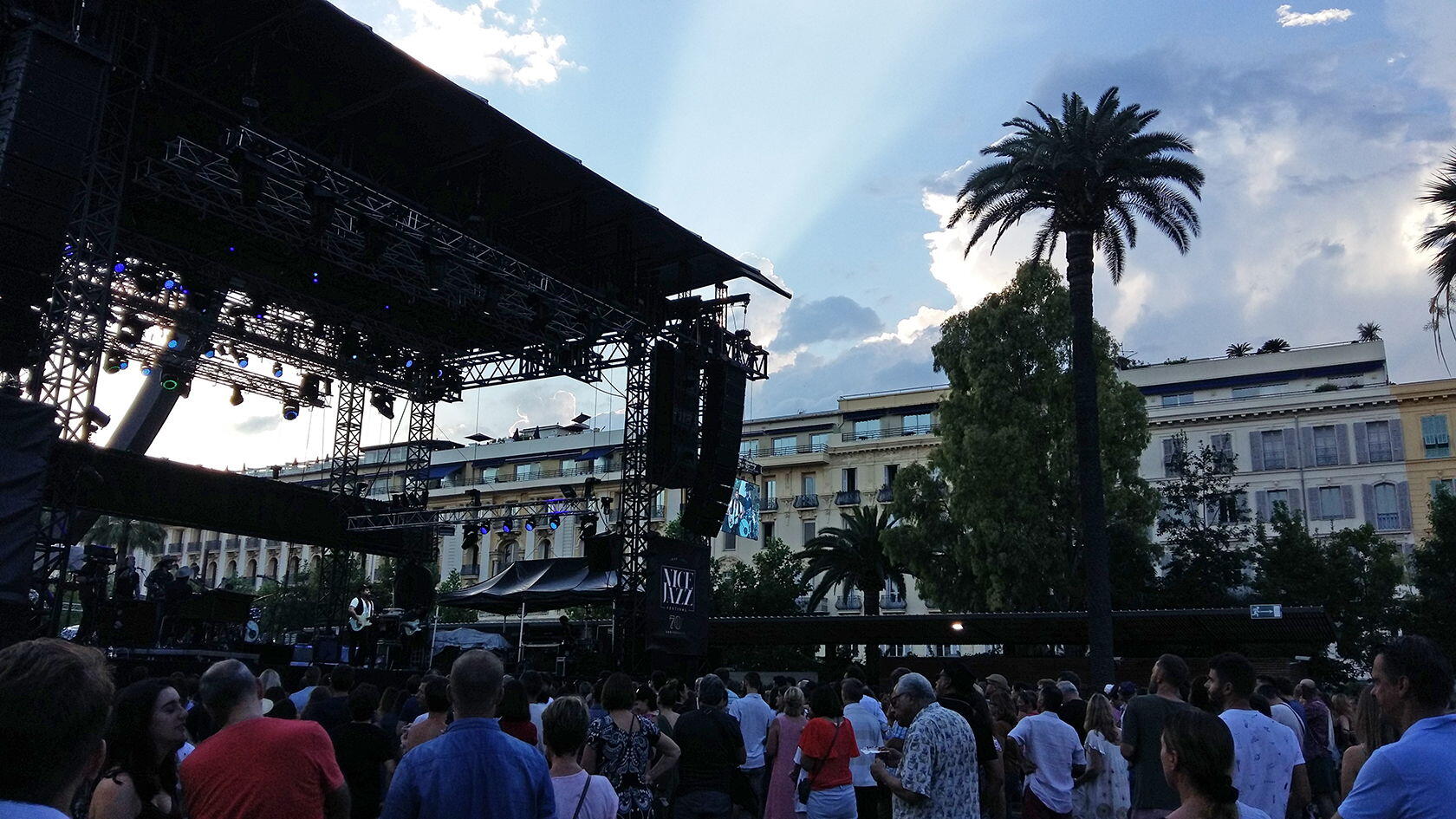 Top Tips for Nice Jazz Festival
Be prepared for cancellations and/or programme time changes.
Take a fold-up chair, or cushion, and an umbrella.
If you have a 50cl plastic beaker from a previous event take it. The drinks onsite are expensive – a "small" wine is 25cl – enough really!  The security checks just take the tops off plastic water bottles you might wish to take with you.
Book your accommodation in Nice early, and be prepared to experience the hedonism on the beach (50 workers every day to clear 3 tonnes of rubbish at 5 a.m.) – and the sad sight of refugees sleeping soundly.  The Port in Nice has super yachts but also the charming sight of pointus– as pictured!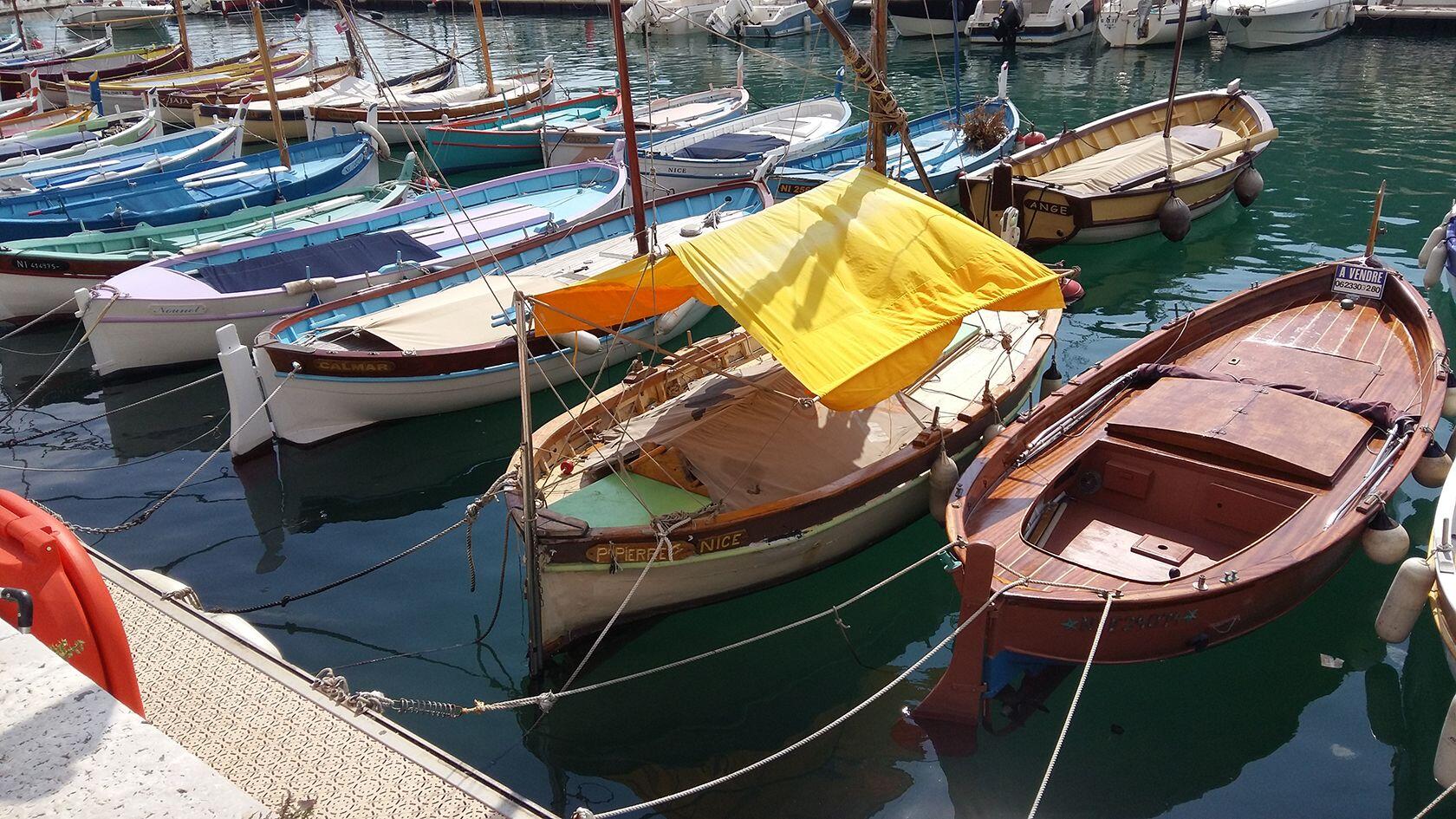 ---
Recommended eating in Nice
Le Socrate
Lebanese cuisine, tasty great value platters. Open all day.
2 Rue de Suisse, 06000, Nice
Tel: +33 (0)4 93 82 24 72
Open every day – all day from 12h – 23h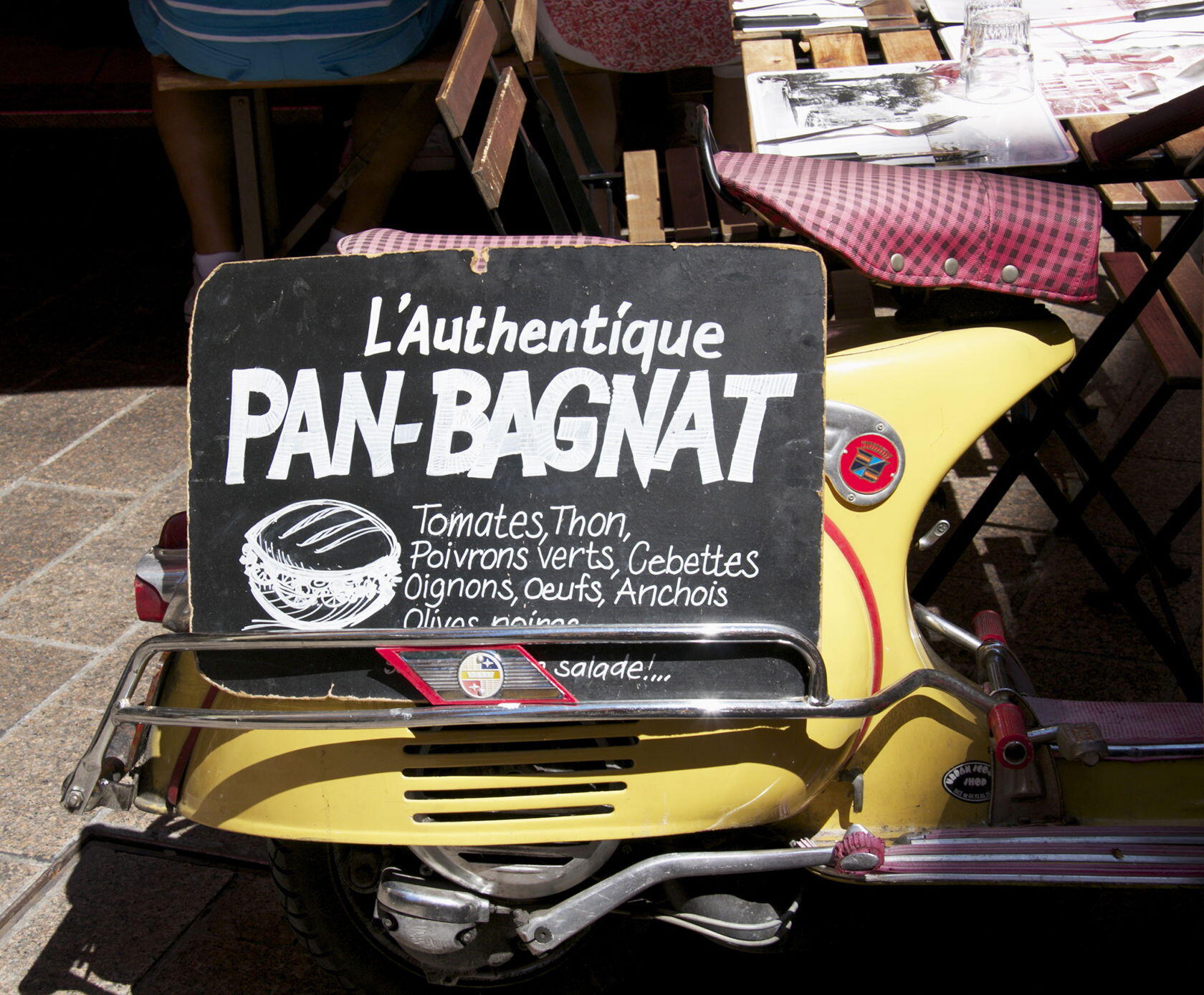 A Buteghinna
Perched on the edge of Vieux Nice, this weekday lunch spot remains popular with locals, some of whom eat here daily. Sophie, the chef, cooks the rest-tasting traditional niçoise dishes: soupe au pistou (vegetable soup with pistou sauce), salade niçoise, petits farcis (stuffed vegetables), ratatouille, and her colleagues welcome you with warmth and enthusiasm that never wane.
11 rue du marché
06300 Vieux Nice
Tel: +33 (0)4 93 92 28 22
Monday – Saturday 9-18:30h
Closed Sundays
Oliviera
Any lover of the Mediterranean must visit this delightful place tucked away in the alleys of Vieux Nice, the old town. Nadim, the gregarious owner, is a true Mediterranean soul.
8 Bis rue du Collet
06300, Vieux Nice
Tel: +33 (0)4 93 13 06 45
Tuesday – Saturday for lunch only
For other dining suggestions please read: a Foodie's new Favorites Restaurants in Nice and Exploring Food Favorites in Old Town Nice.
---
Music for the ears
More Festivals on the Côte d'Azur
Jazz à Juan. Since 1960, musicians perform in July on the shores of the Mediterranean. Perhaps it makes sense that Juan les Pins, a sister city to New Orleans, Louisiana, has its own rich history based on this genre of music.
Nuits du Sud in Vence musical evenings started in 1998. The festival fills the town with a lively mix of music for 11 nights. For the last decade, prior to the start of the Nuit du Sud, there is a contest for the best new talent as judged by a jury and also the popular choice.
Les Soirees Estivales includes over 400 free performances throughout the Alpes Maritimes.
---
Image credits: Jazz Festival and pointus photos provided by and published with the permission of spacebetween.