Forcalquier Walking in the footsteps of the Romans
Hilda Stearn shares a series of posts from her visit to Provence in November.  Don't wait until the fall to visit Forcalquier in Haute Provence it is beautiful all year round and the summer market is delightful.
Read on to find out where Hilda stayed and her impressions of the area.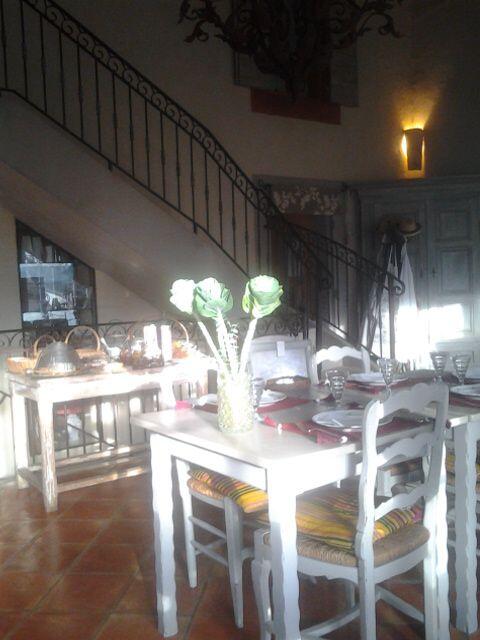 One of the great privileges of having a place in Provence is that you can visit at any time. Over the years I have visited at different times of the year and found new treasures to (reluctantly!) share.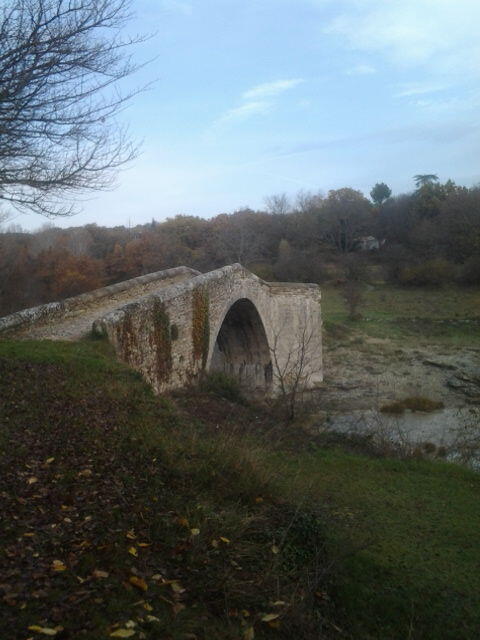 November is a great time to visit: the run-up to Christmas is gaining momentum and yet the sun continues to shine in the blue sky. Don't be fooled though as the rain can suddenly arrive! On my last visit my friend and I were blessed with great weather for our trip to Forcalquier in Haute Provence. I had visited the town in the summer and discovered that there is a fabulous Monday market throughout the year. This was all the excuse I needed consolidated by the fact that I was looking for a decent log basket that did not cost the earth!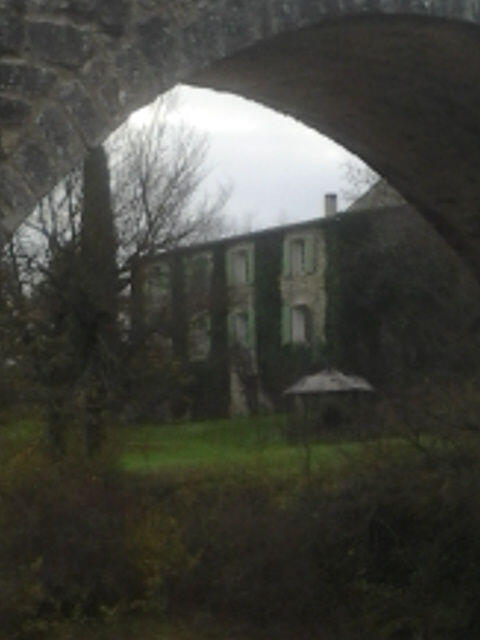 It is always good to take advantage of local knowledge and I realised that the journey from my house to Forcalquier would not be a leisurely one if we were to have time to stroll through the market. Beatrice at the fabulous Les Bains De Manon suggested an hotel just outside of Mane and a few kilometres from the market. To say that Le Mas du Pont Roman is gorgeous would be an understatement. Despite being the only guest on the Sunday there was a real sense of cosiness. Our hosts – Monsieur and Madame Vial – were very welcoming and rightly proud of their Mas.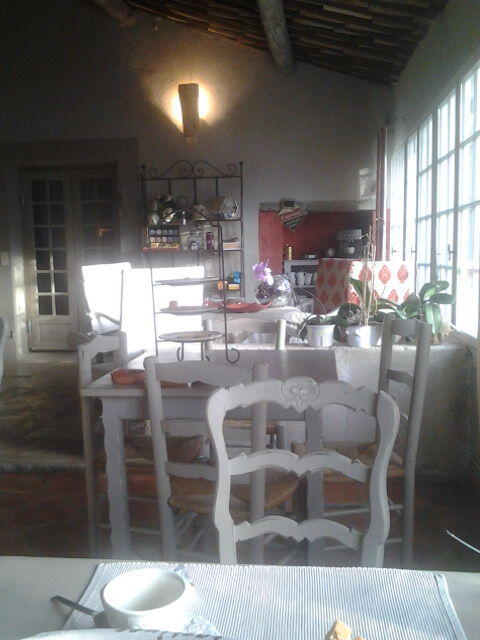 After a tasty breakfast – more about that later – we strolled through the grounds and walked across the Roman bridge across the stream. To think that Roman soldiers would have walked across this very bridge was awesome despite the plethora of Roman ruins in Provence. This was a simple bridge devoid of other Roman ruins surrounding it.
Awesome in its simplicity!