Expat Life in France and the Opportunity to Run a Luxury B&B
Relocating to the South of France is often a lifestyle choice, for those seeking a milder climate and slower pace of life. However, it is not every couple who willingly choose to spend their semi-retirement years managing a boutique, 5-bedroom B&B in a new country.
In December 2010, Jane and Gary Langton purchased Mas d'Augustine, an abandoned 18th Century silk farm in the hamlet of La Bruguière, and proceeded to spend the next 17 months doing upgrades. Located only a few minutes from Uzès and less than an hour from Avignon this chambre d'hote (B&B) is centrally positioned for visiting the region, if you can tear yourself away from the aqua pool.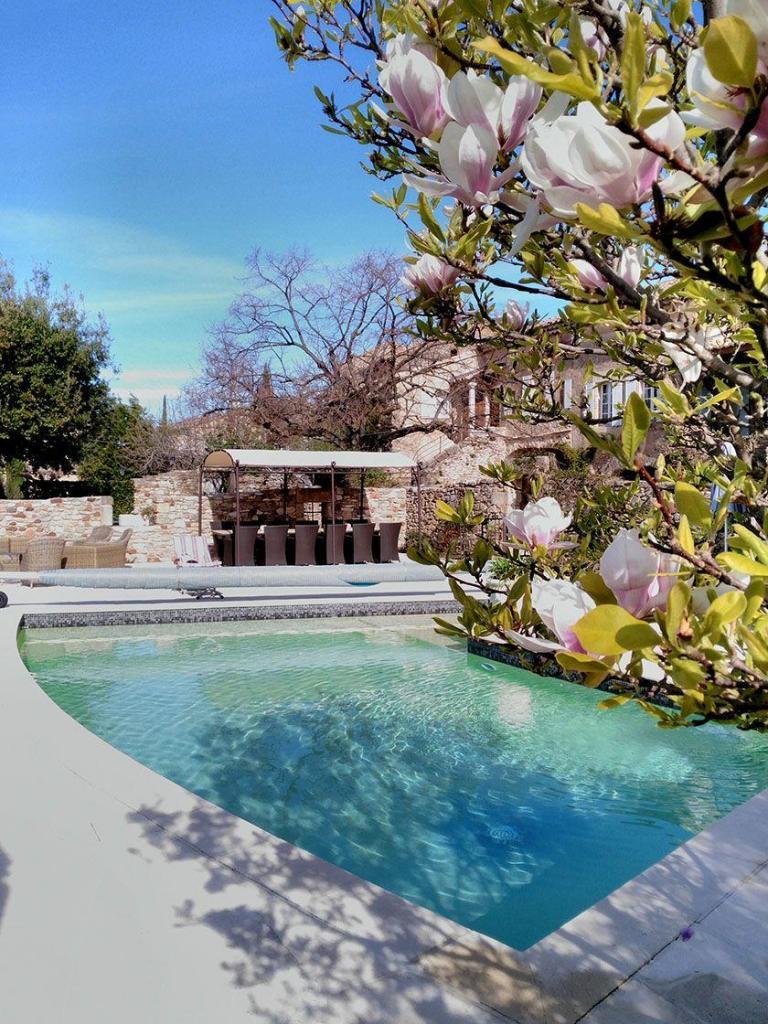 The Langtons have sorted out a division of labour that works for both of them. Jane loves to cook and to have a steady stream of guests allows her to put on her apron and whip-up sweet snacks for teatime and savoury meals for the nights when they offer a dinner option. Explore Jane's delicious, market-inspired recipes here. Gary spends his days maintaining the property, tending to the garden, the pool and overseeing any on-going repair work. Book a room at Mas d'Augustine to experience a slice of Provencal heaven at this luxury B&B.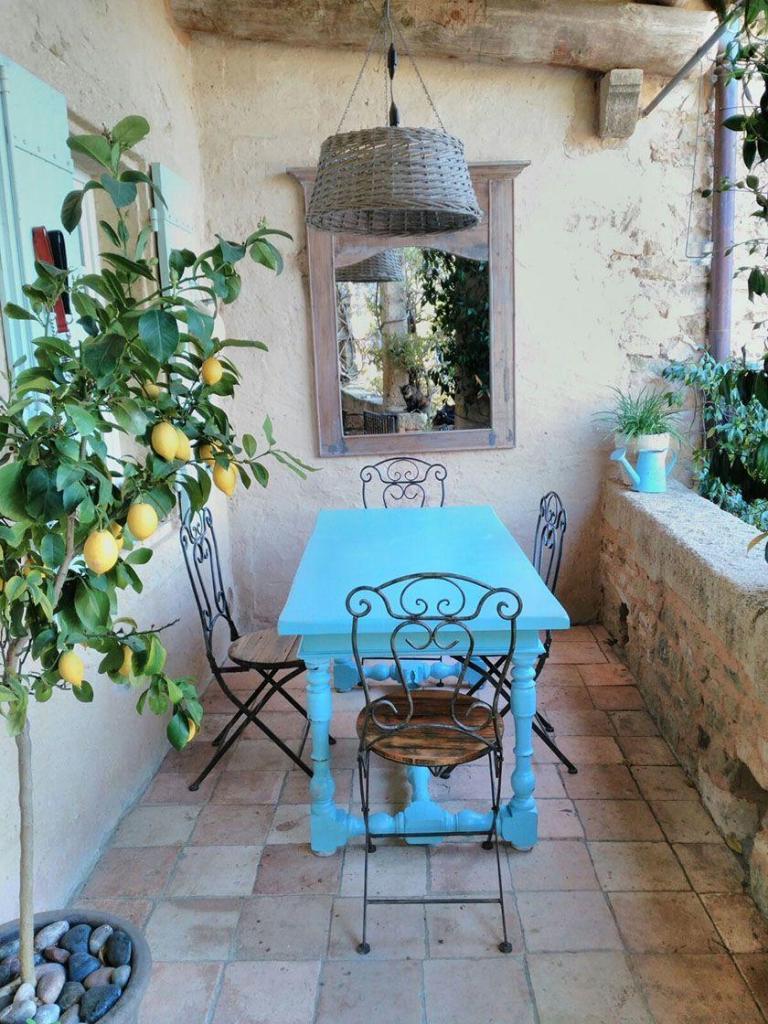 Even in the off-season, there is little downtime in the hospitality business. However, Jane and Gary carved out a few moments to answer our questions on their views of expat life in the South of France
---
What is a Provencal Lifestyle?
How would you describe the lifestyle in Provence to someone who has not visited?
Living in Provence means that you can spend the majority of the year outside, even in winter months. Life moves at a much slower pace, and it is something you must get used to.
We love walking the dogs early in the morning, with few cars on the roads there is no need for the dogs to be on a leash. Our walks often involve stopping to chat with the locals about everything including the weather, wine harvest, tourists, and most importantly who has moved into the village.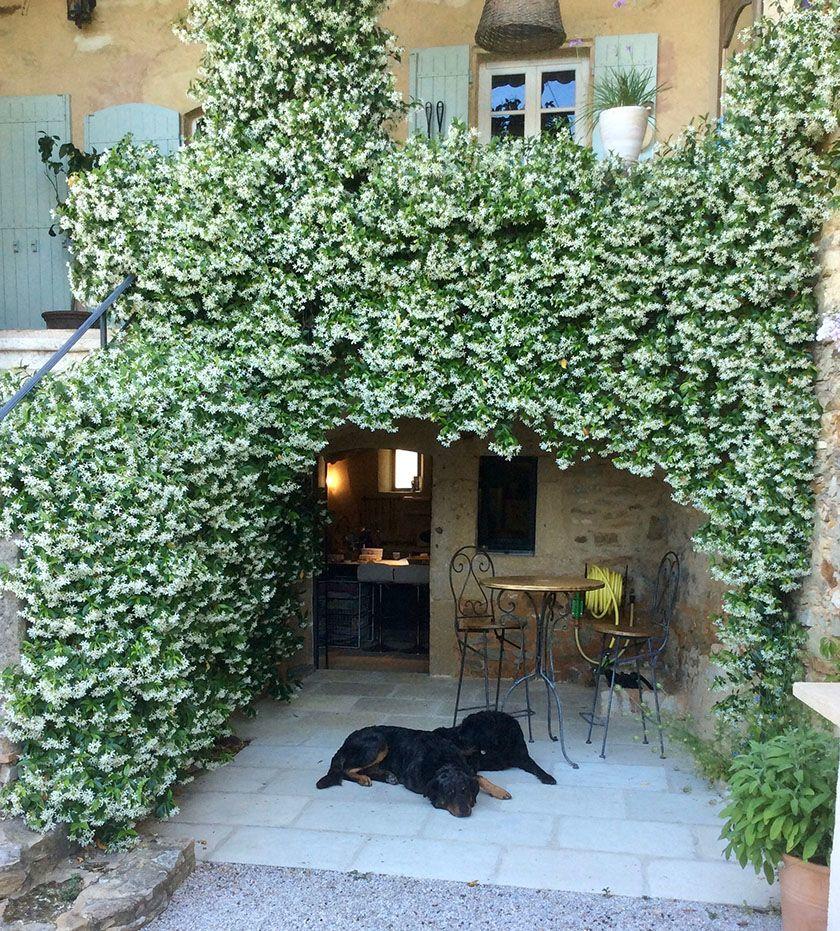 The southern lifestyle encourages you to take day trips. One excursion that we love is to visit the Camargue, in February, to watch the pink flamingos perform their mating dance. The dogs enjoy running on the long sandy beach, and we follow it all by a fresh, fish lunch on a patio.
Jane: Eating delicious, local produce for breakfast, lunch and dinner outside on the terrace. I like to cook, so I enjoy the fantastic array of fresh seasonal fruit and vegetables. The asparagus starts in April, and then we get the strawberries closely followed by the apricots and cherries, fresh beans and peas, sweet-smelling tomatoes and baby artichokes and aubergines, the list is endless.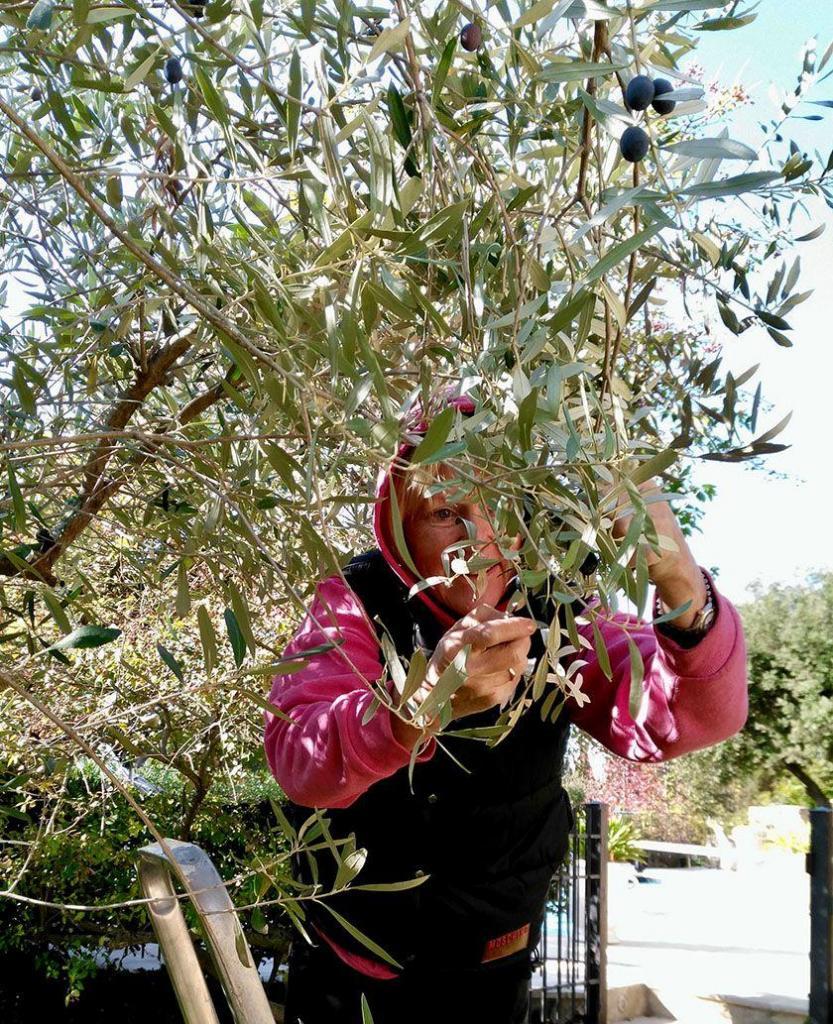 Enjoying coffee in nearby Uzès and chatting with friends. What starts as coffee and croissants can turn into a pastis, which then quickly becomes lunch and rosé. This social morning morphs into an afternoon siesta and then a barbecue with fresh fish from the market in the evening.
When you think of Provence what are the words that pop into your head?
Provence is a beautifully diverse landscape with endless rows of grapevines that continuously change colour, fields of blue flax and bright yellow sunflowers, and in the distance, Mont Ventoux sits tall and proud against the blue sky.
Rosé, honey, oysters and lavender all come to mind plus wonderful bright markets, clichéd yet true.
To some degree, Provence lives on its clichés in photos – scenes of lavender, sunflower fields, and boules players. Is this your Provence?
It has to be because it's true. Every afternoon, the village men and women play boules and drink pastis. Our Provence is also the markets packed with freshly-made cheeses, local honey and pretty keepsakes made from the lavender harvest.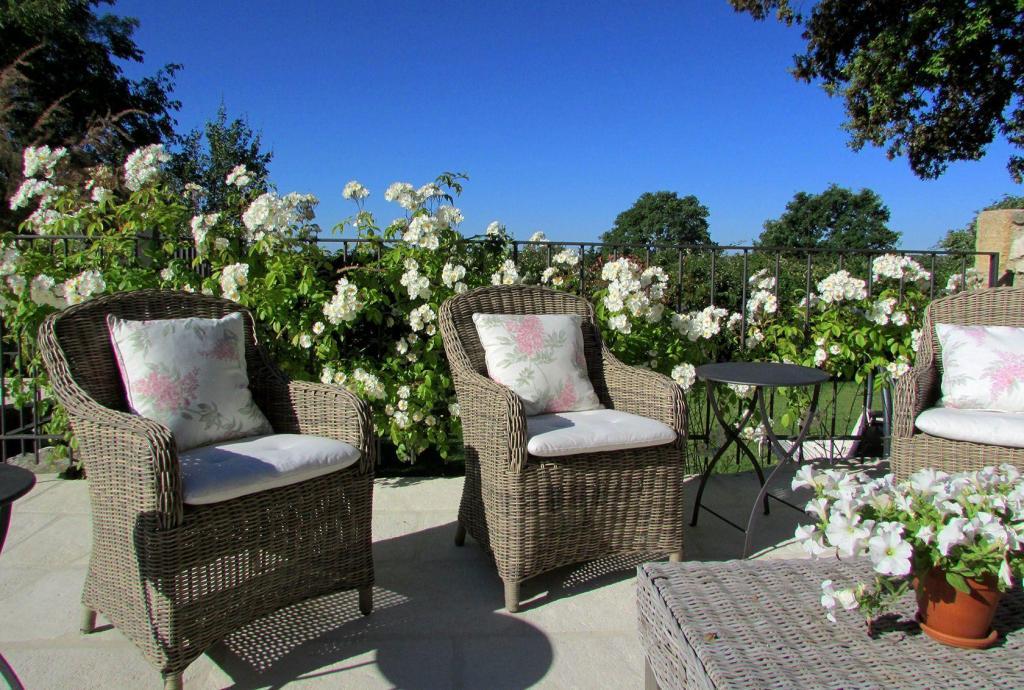 What does Mediterranean climate mean to you?
Jane: The Mediterranean climate is significant for me, it means an outdoor life, it's warm, but we still have the seasons. I love the spring, which starts early in February all the different shades of green erupting in the garden and across the countryside. It's a beautiful time to ride my horse around the farmers' fields I can go for miles without touching a road, no barbed wire or keep out signs. The summer arrives quickly, early morning sunshine lasts right through to dusk, followed by evening swims in the pool.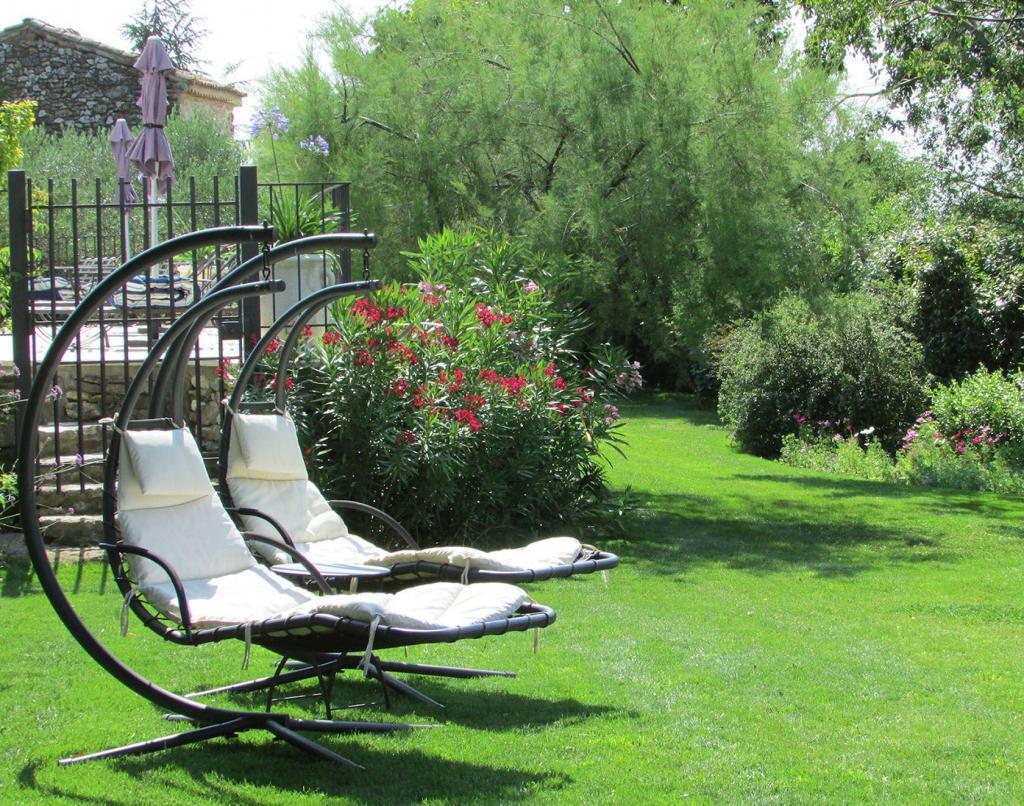 What is your favourite season in Provence?
Autumn is beautiful as the vineyards change from green to red, then yellow. When winter arrives, and we get cold crisp mornings, a few flakes of snow, but the skies are always blue. At Christmastime, we light log fires in the evening, but we can still enjoy drinks (aperos) on the terrace at lunchtime.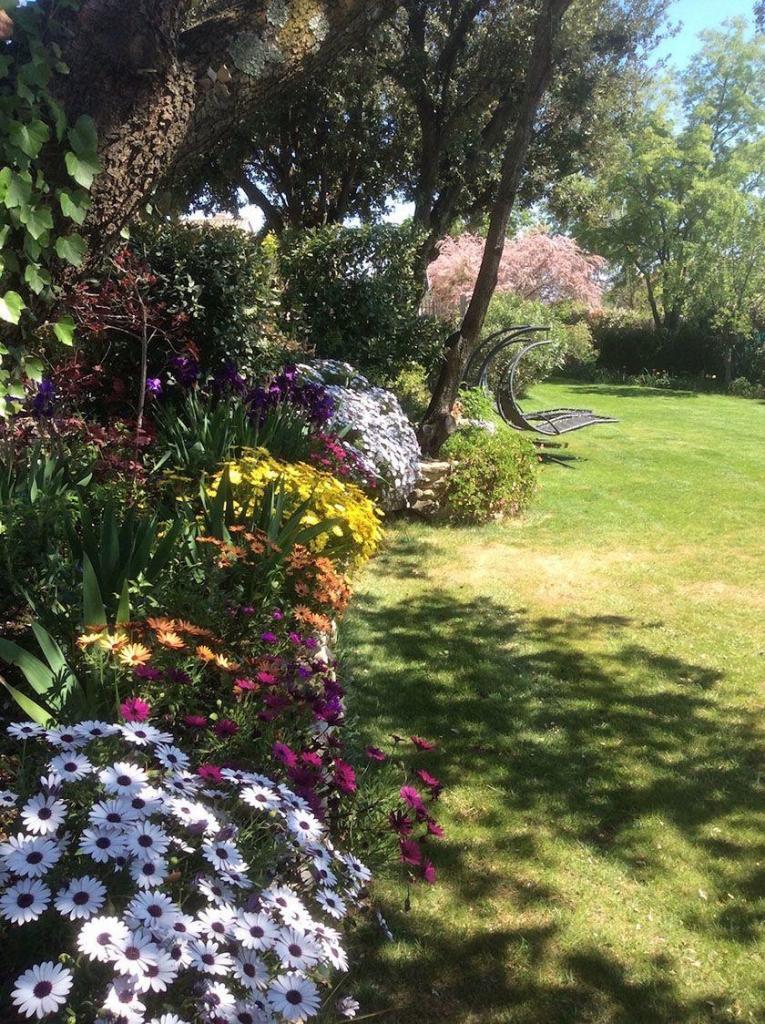 Jane: Spring is my favourite season, it comes early in Provence, all the shades of green which gradually transform into the vibrant colours of spring flowers. Walking or riding in the garrigues when all the spring flowers and herbs are out, the smell is fantastic.
What is your favourite activity in Provence?
Jane: Horse riding and cooking
When you first return to Provence what aroma "says" I have arrived?
Fresh warm, air scented by the countryside.
When you leave Provence what is the thing you miss the most and wish you could take with you?
Blue skies and sunshine.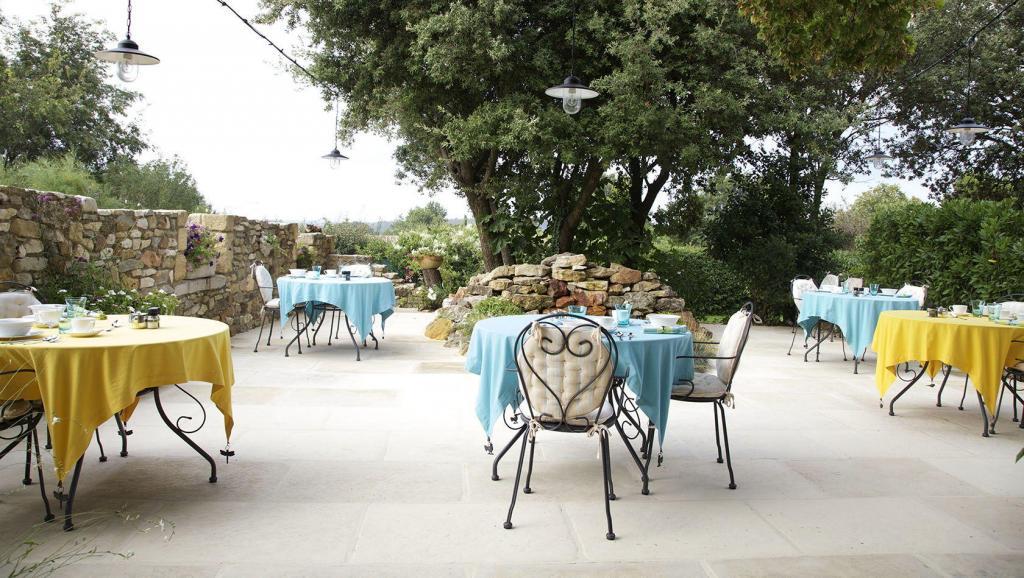 Provence and the Cote d'Azur appear to evoke a decorative style in homes, restaurants and hotels. How might you describe this trend?
Provence decorative style is a rustic naivety, cosiness and simplicity yet elegantly portrayed. Walls and ceilings decorated in light pastel colours, against a mainly white background. The common material choices of rough plaster and rough-hewn wood casually colour-washed create the rustic simplicity. The furniture is made of wood and painted in either light or bright colours (aqua, lavender or turquoise) of the local landscape.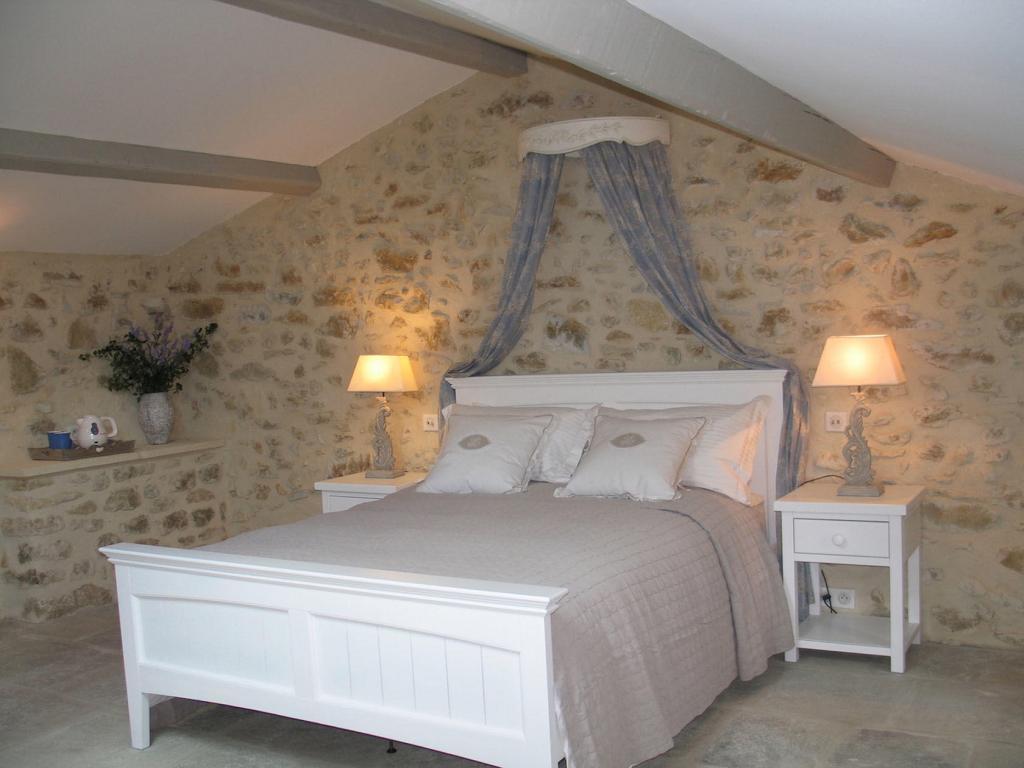 The Provence that many imagine today is relatively "new" thanks to the likes of Peter Mayle and others. What is "Authentic Provence" to you?
For us, "Authentic Provence" is a collection of vignettes:
In the local villages, men playing boules, arguing over the game or which local vineyard produced the best Côte du Rhone wine this year while drinking the local pastis.
*
Glimpses of the horse and cart that takes the school children home for lunch in St Hilaire.
*
Sharing a drink with the locals at the local village wine bar.
*
Chatting in broken French with the Madame who runs the local post office and wants to learn her numbers in English.
*
Wine tasting at a domaine with a rock band playing, a charcuterie platter and the vigneron handing out bottles of his best vintage!
*
Quiet country lanes with very few cars but when you meet one it will be in the middle of the road.
*
Foraging in the South of France is a family affair. You can see whole families out gathering mushrooms, chestnuts and snails after a rainstorm.
*
Market days, brocantes stocked with treasures and 3-day antique fairs.
*
Enjoying fresh oysters and drinking picpoul wine by the sea.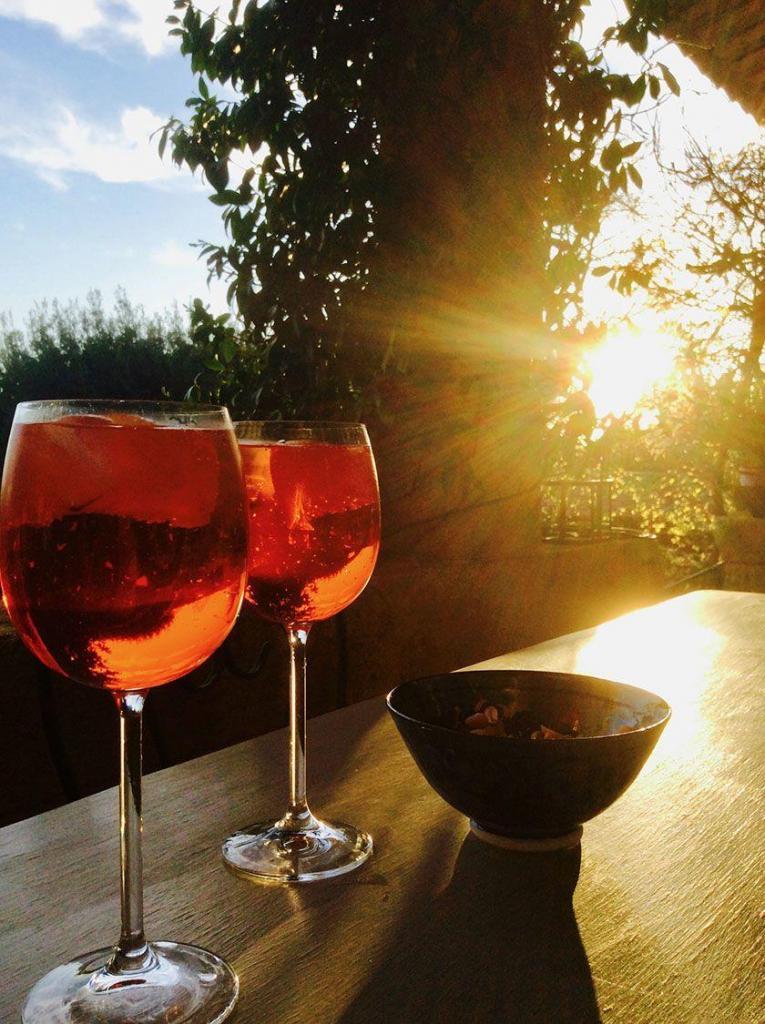 Food in Provence
Life in Provence seems to revolve, to a degree, around food. How would you describe the food in the region to someone who has not visited?
Fresh and seasonal. There is much more emphasis on vegetables, salads and cheese than on meat or fish. The key (base) ingredients are fleur de sel, herbes de Provence, cheese, leeks, vinegar, olive oil, butter, tomatoes and wine and various salad leaves.
What are your favourite things to eat in Provence?
Jane: I do love oysters, but my favourite meal is the fresh dourade (mahi-mahi) we get locally. Sprinkled with fleur de sel and quickly barbecued then eaten with a fresh tomato salad, a French salad dressing and a lovely crisp dry rosé. Followed by plenty of crusty bread, a large ripe Mont d'Or cheese and a bottle of Chateauneuf-du-Pape.
Is there a food or ingredient that you wish you could find outside of Provence?
Rose garlic is an excellent ingredient, but I have never seen it outside of Provence.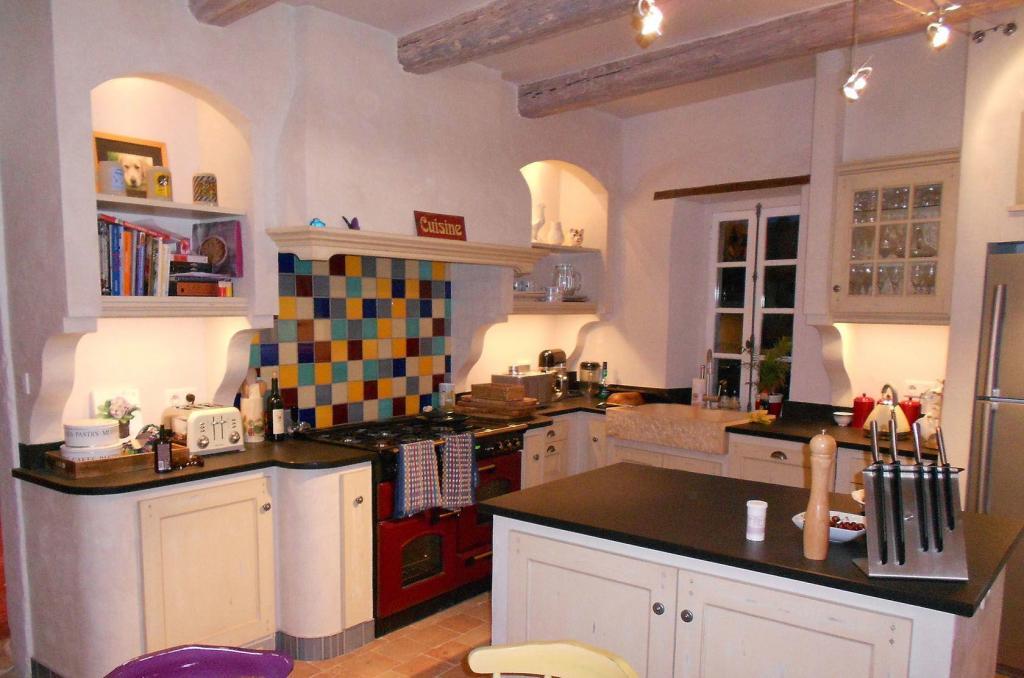 Expat Living in Provence
How would you rate your French Language skills?
Jane: Struggling, but learning some French. I am comfortable face-to-face, but find the grammar difficult mainly when talking on the telephone.
How important do you feel it is to have a decent level of French comprehension and speaking skills in Provence?
You need some French language skills to live in Provence. Often the locals do not speak English, outside of one or two waiters that come down here from Paris and some trained professionals.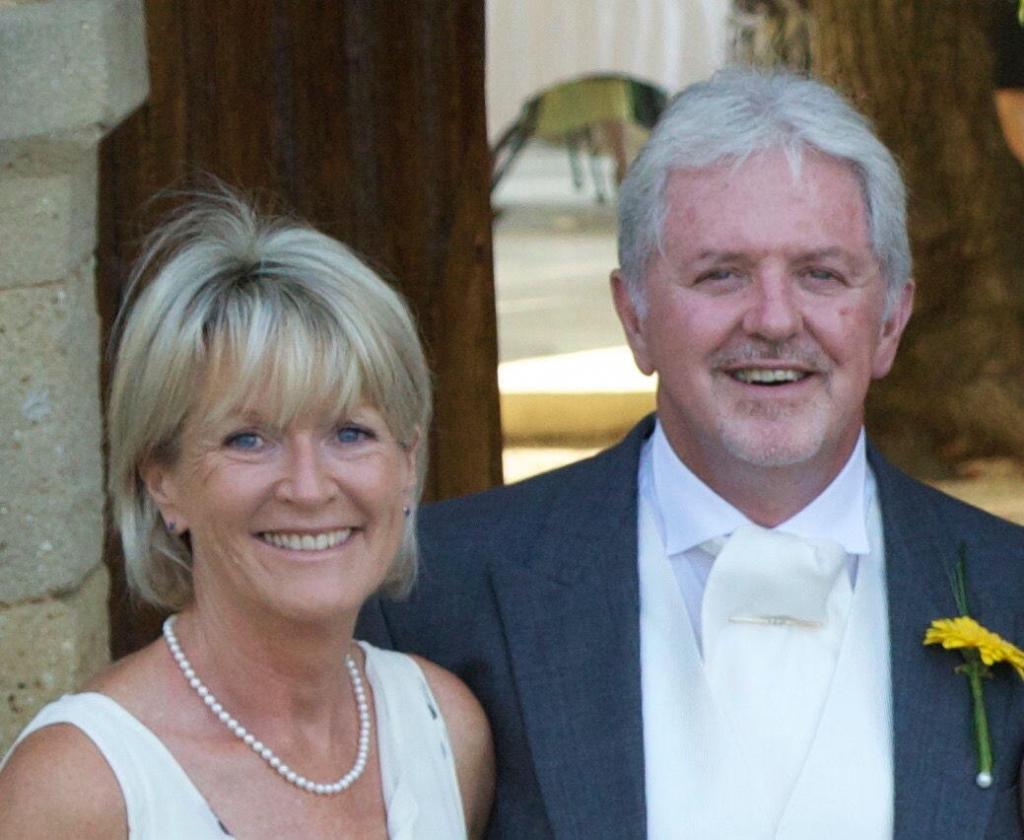 What resources might you recommend to expats and those considering a move to Provence?
The Accueil des Villes Française (AVF) is a helpful association that provides free French lessons and lots of advice on living in France. The local AVF is an excellent place to start and a way to meet other expats who have moved to the area.
Private French lessons are readily available and help you progress more quickly. Once you have grasped the basics of French grammar, take every opportunity to expand your skills by chatting with the locals. They love it when you try and are very helpful.
Image Credits: all photos provided by and published with the permission of Jane and Gary Langton