Culinary Adventure in Provence Touring Cuisine of the Med
Culinary Holiday in France
Occasionally magic happens in the kitchen, but the odds are better if you have some training. In the case of Chef Francois de Mélogue and his wife Lisa, they have a collective 30+ years in the hospitality industry, and both enjoy entertaining – a winning combination. Leveraging their love of food and wine, and a shared passion for France they have designed a culinary adventure in Provence from June 18-22, 2018 (scroll down for details).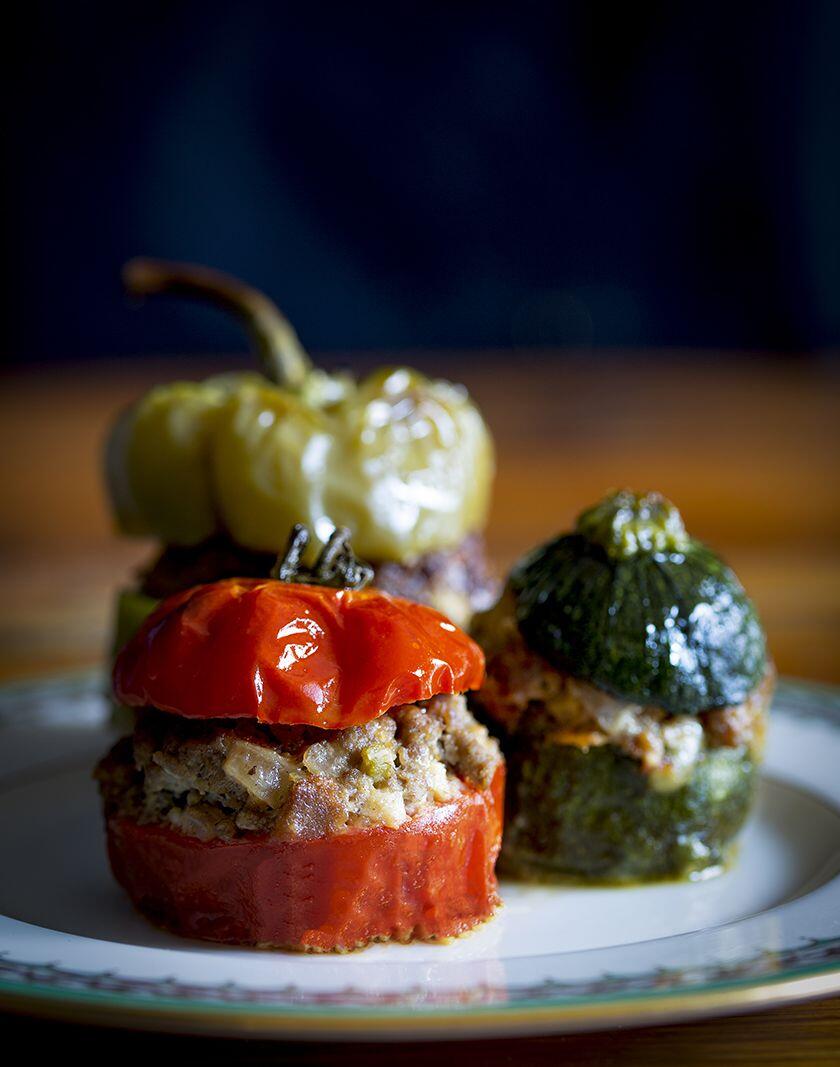 The Pistou and Pastis food lovers' tour begins quayside at the Vieux Port in Marseille, the birthplace of bouillabaisse. The ancient fishing port is difficult to visualise in the busy marina teeming with vessels of every size from mega-yachts and ferries to small craft. The old criée (fish auction house) is now a theatre, but the daily fish market on the quay continues, and so does the city's link to the sea. At dinner that evening, in a quaint fishing village, it's time to sample Marseille's signature fish stew/soup.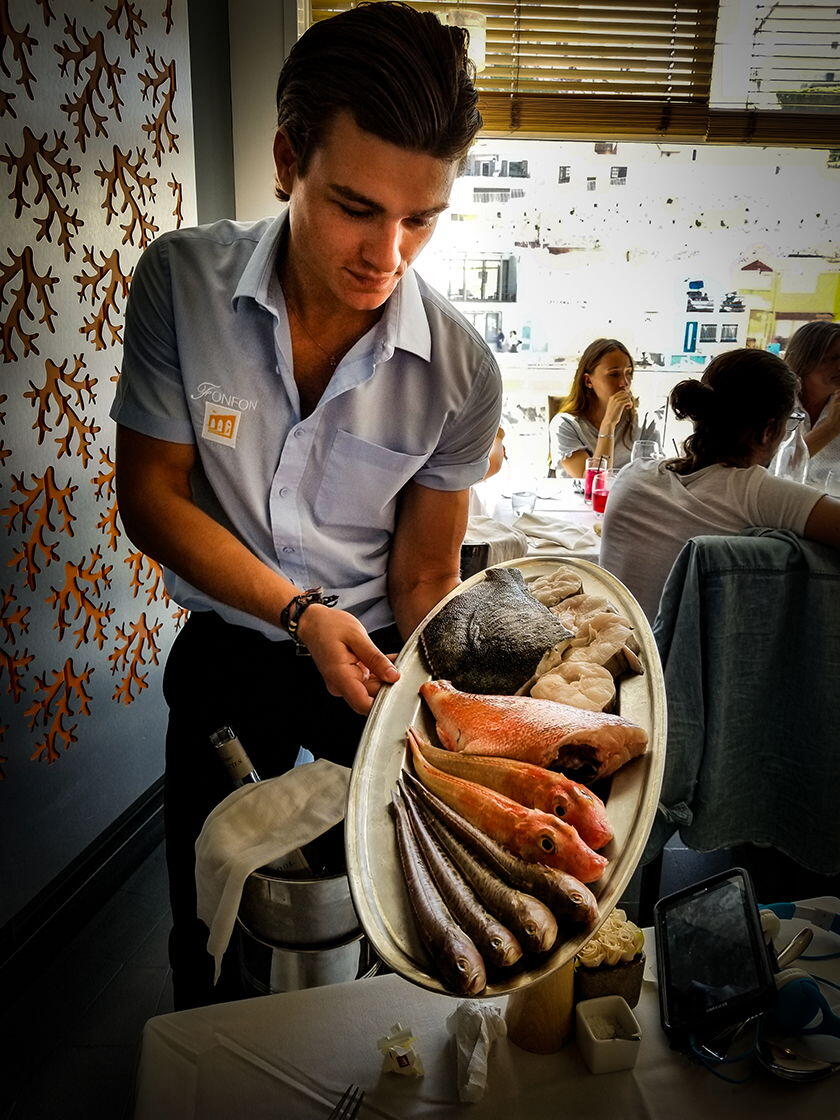 The tour in a few words,
"Exploring Marseille to the glittering French Riviera, one plate at a time."

The Culinary Adventure in Provence was designed by a couple who understand the delicate balance of between sightseeing and relaxation. The five-day trip includes cooking classes, a truffle hunt, a market tour and wine tasting, with enough time to explore on your own. The tour starts in Marseille and ends in Nice the French Riviera city with some of the best street food in the world (according to The Guardian) – and we agree. Throughout the trip, there are plenty of local culinary specialities to delight your taste buds.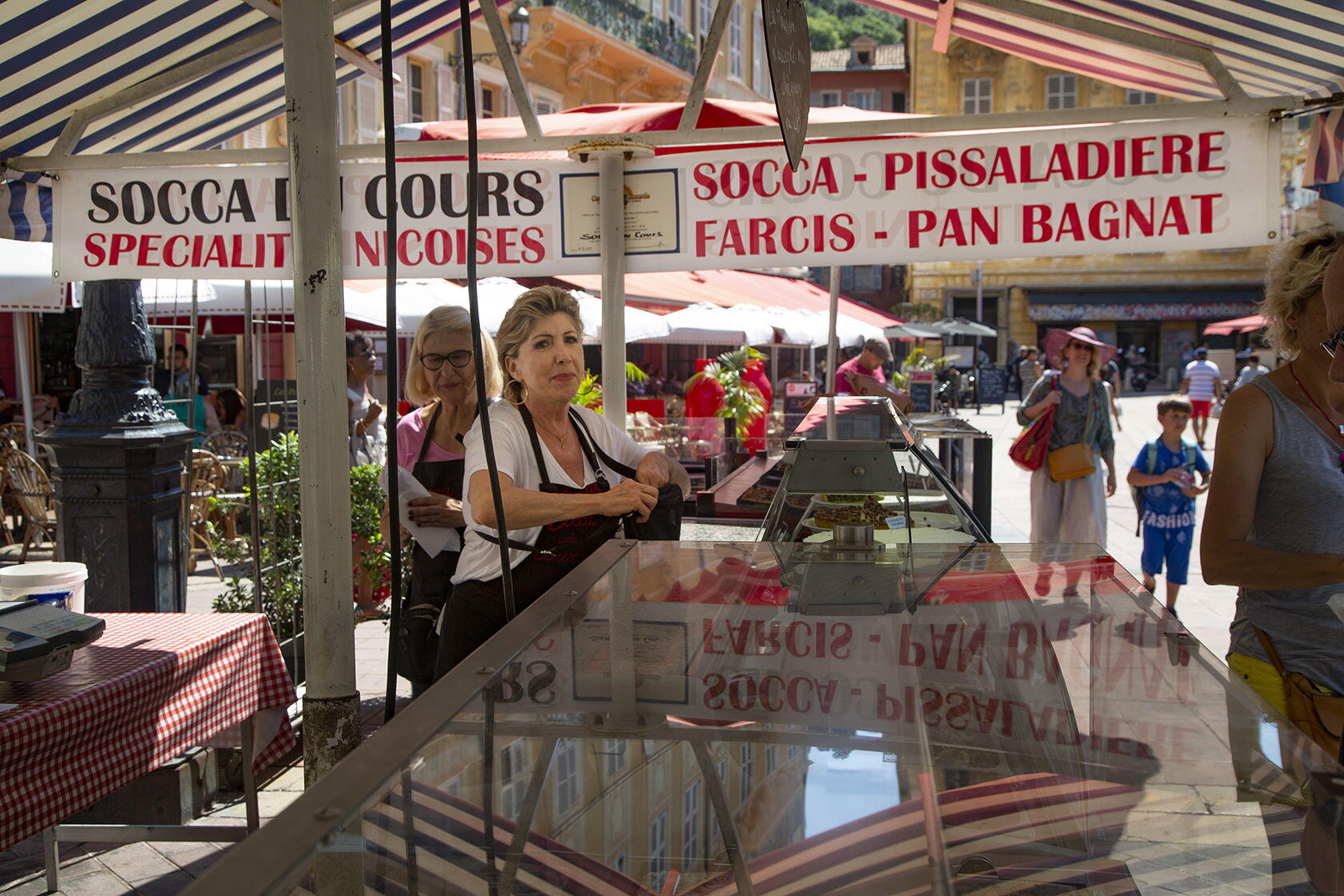 "My favourite region of all of France, and perhaps the whole world, is the south of France.  My mother is from Marseille, my aunt lives in Aix, and my other aunt is from Nice.  It's an area I'm extremely familiar with, and I want to share with everyone.  I am so passionate about the food and flavours from there. The reason we picked both Marseille and the Nice area is that we love the coastal cuisine of Provence, there's something to be said for the simplicity of execution and the provenance of ingredients." – Chef de Mélogue

Why Tour with Pistou and Pastis?
Born in Chicago, Chef Francois de Mélogue's French family heritage and fascination with cooking started at a young age. His formal culinary education at the New England Culinary Institute led to work in several renowned restaurants in the US and France. He has cooked for movie stars and boxers (Muhammed Ali on his 70th birthday), written his first cookbook (read more about "Cuisine of the Sun").
"It's a joy to show people the real France."  – Chef de Mélogue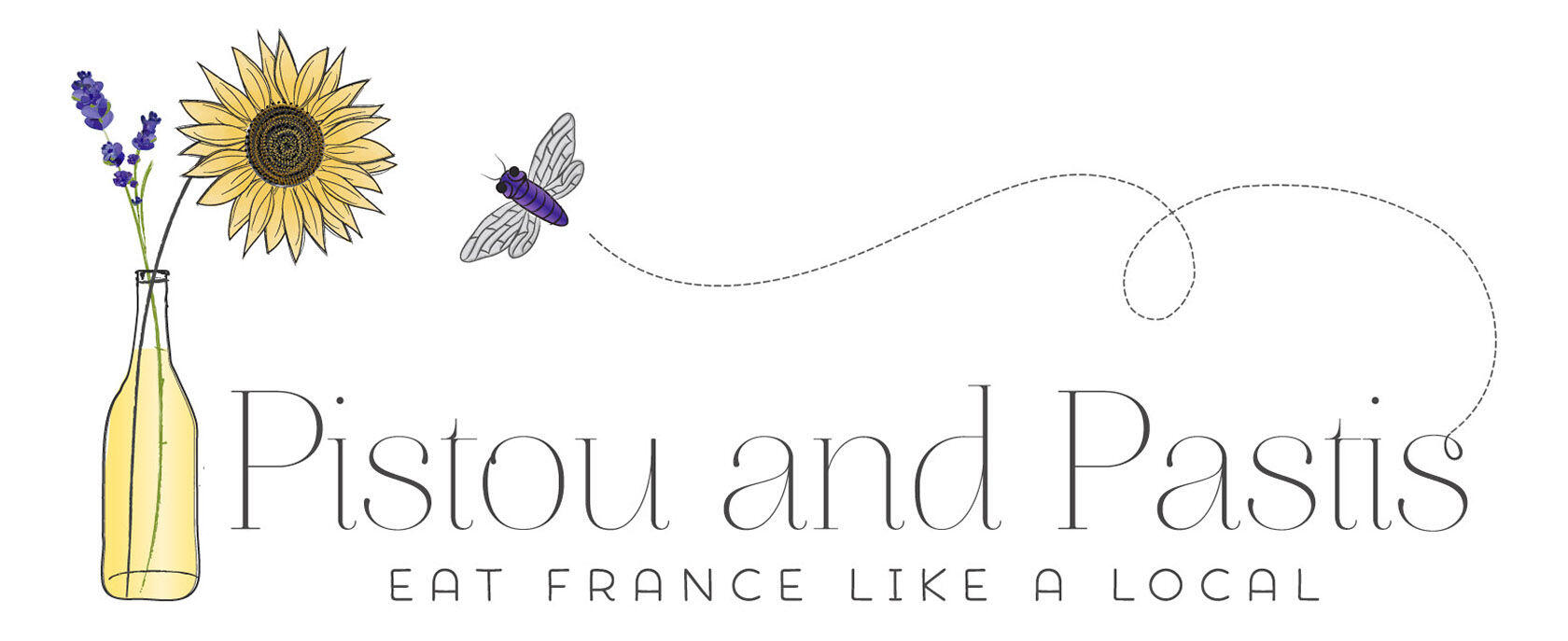 Lisa de Mélogue keeps the Chef organised and the trip on schedule. Her experience in event planning and the hospitality trade comes from years of managing restaurants. Her resume includes work in the famous wine tasting rooms at Duckhorn Wine Company and Roederer Estate and arranging special events. Lisa is a Francophile who loves France as much as her husband does.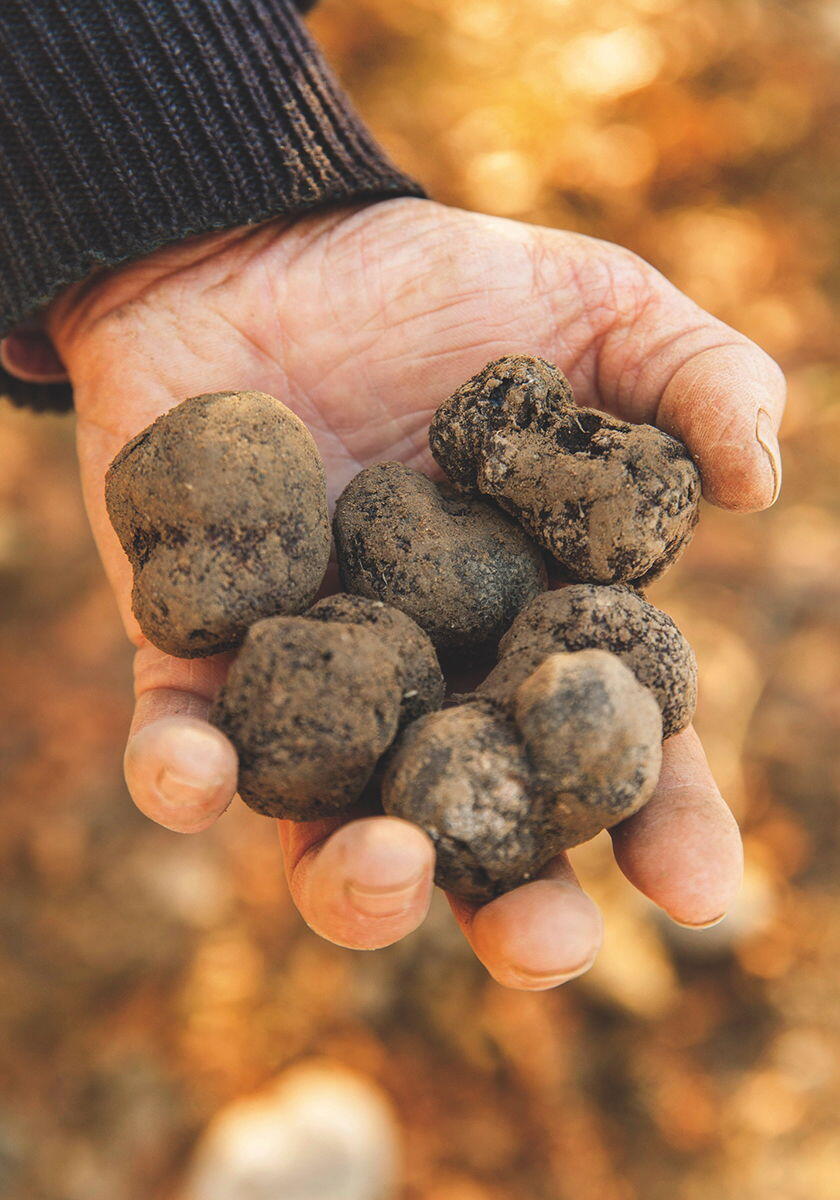 The de Mélogue family is committed to fresh, seasonal food and getting to know the producers by name. This culinary holiday is your chance to explore the regional cuisine typical of the South of France. These "insiders" experiences would be hard to create on your own.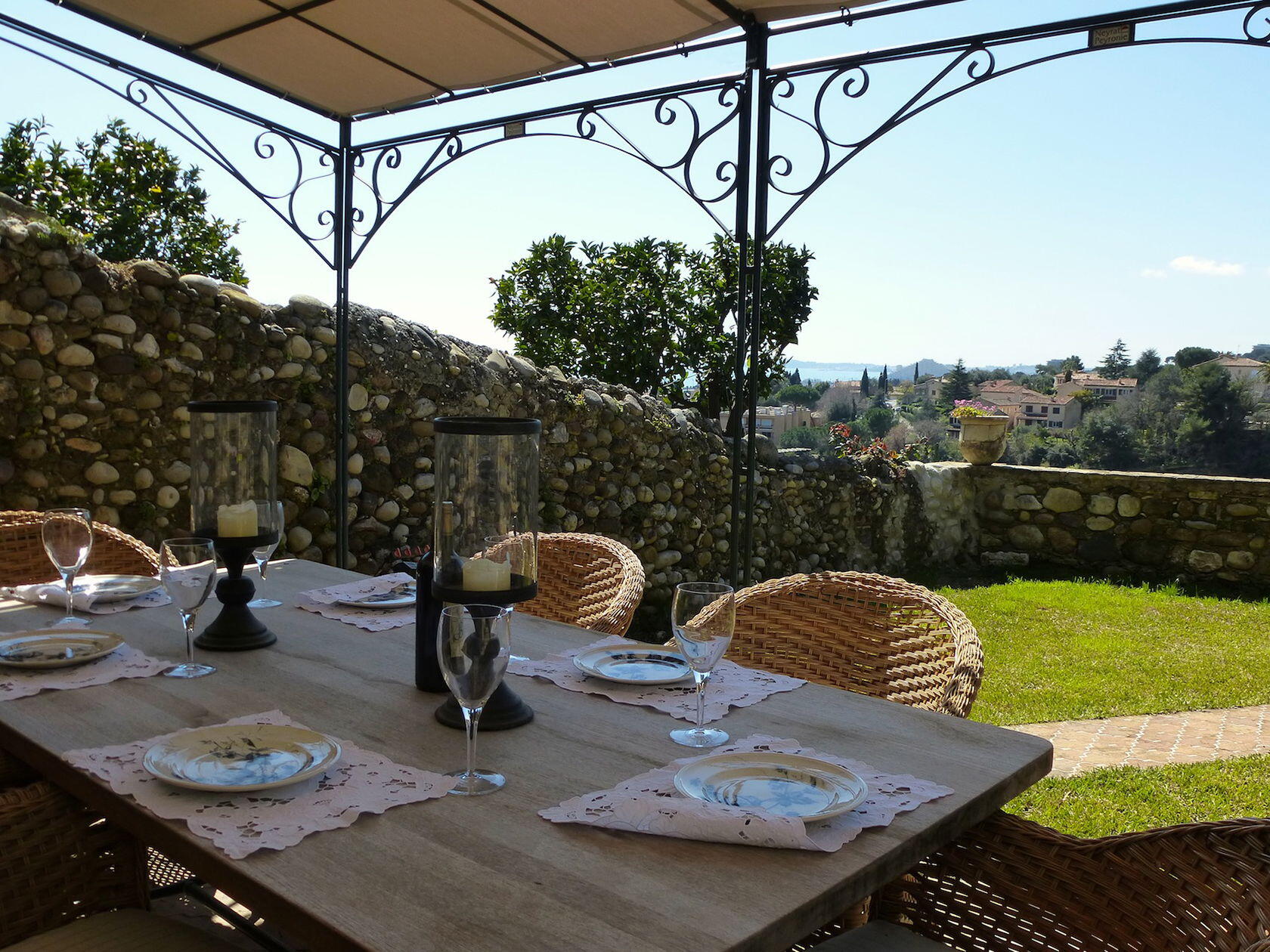 "We've cultivated a great portfolio of special spots. Our close relationships with friends and family in France also means that we connect with true locals to find those gems you can't find on your own as a visitor. And we're not only hand picking the experiences, but we're coming along every step of the way." – Lisa de Mélogue

Tour Details
June 18-22, 2019
"When we decided to start arranging tours we thought about the balance between wanting our own time to explore and discover, and how much time people would want to spend with new found friends. We constantly ask ourselves, if we were going on tours, how would we want it to be. Five days just seemed like the perfect amount of time."  – Lisa de Mélogue
10 guests (maximum)
Tour pricing does not include accommodation. This format allows for you to select according to your budget. The Pistou and Pastis team are happy to help you narrow the options.
Follow this link for the full itinerary details.
Exclusive Savings Offer!
Perfectly Provence readers can take advantage of an exclusive 25% discount – a $625 savings. This price reduction is available as long as full payment is received by November 30, 2018.
Either way, use this code – perf25 when you book your spot.
Extra Bonus: You will get a free copy of "Cuisine of the Sun" (a choice of hardcopy or ebook).