Chestnuts, Collobrières and Cogolin
Contributor blog post by Access Riviera:
In the fall, there are fêtes celebrating the season of the chestnut – or marron. The sweet chestnut is known as the châtaigne and is a frequent visitor to autumn dining tables and village fêtes.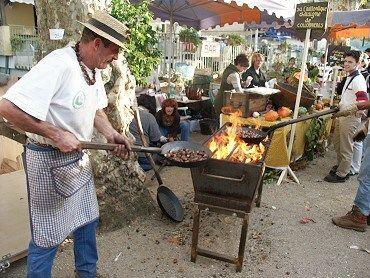 Collobrières is a main town for the chestnut industry, and is also famous for cork production where it is reputed to be the first place in France where the Spanish taught  …Continue reading here
Via:: Access Riviera
Please share this with friends and family.