Cezanne's Provence Painted by Artist Jill Steenhuis Part 2
Provence-based artist Jill Steenhuis explains her painting style to Perfectly Provence readers (in case you missed part 1 you can read it here).
"My soul was made full again by the daily activity of painting in the fields and allowing myself to become one with nature." Jill Steenhuis  
I paint every day. The energy comes from painting. My daily feat is how to figure out when and how to do the tasks that one must do in order to be at my rendezvous with nature – when the sun is at an angle to the earth, causing great shadows.
Nature is vital to my creative process. I still paint "en plein air devant le motif" (outdoors in front of the subject) always. Nature is my dancing partner, and we are waltzing together to bring into being a new poetry on the canvas – one of sound and movement like music – wild brush strokes and freedom of spirit and then letting go.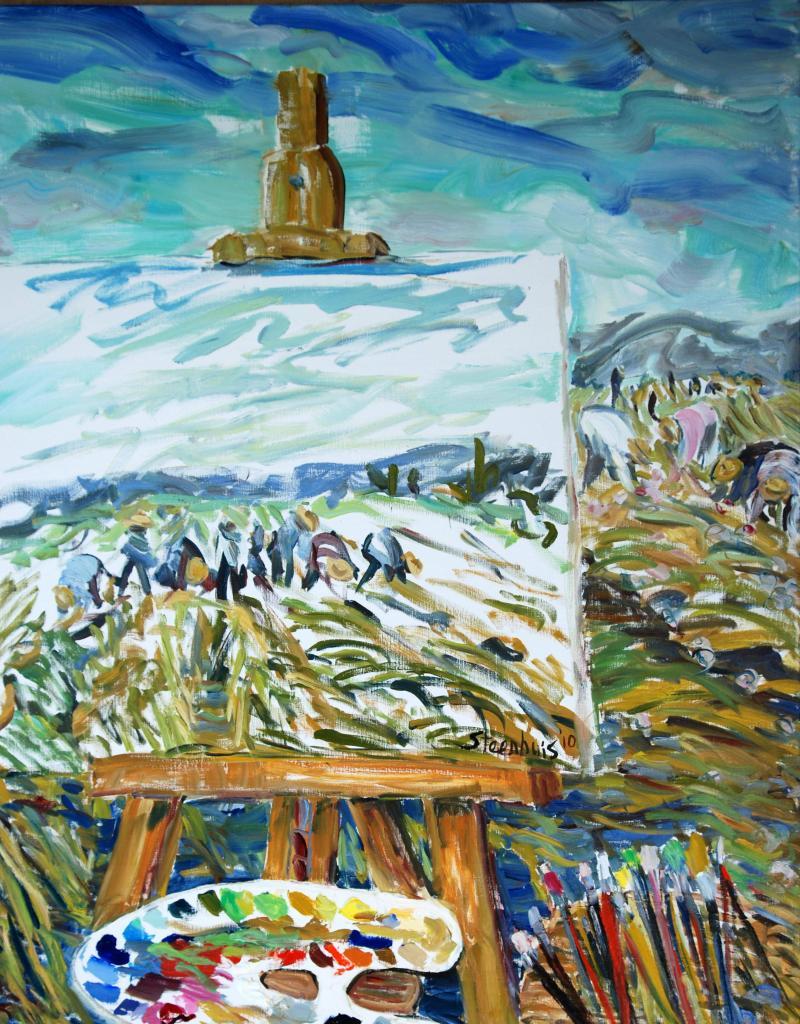 Here, is a glimpse of my creative process. Guarding my heart and mind from clutter, silencing the world and all its gory details and excesses, I enter nature, the ritual of preparing my palette opens the way. When one sets out to create, the notion is noble, but where does one go to from there? The whiteness of the canvas stares in blankness. In the silence of the morning comes the unexpected, far more than one could have imagined begins to take place. The rhythm of the strokes onto the canvas cover the surface in one direction, then in another, the way the wind goes through the reeds and the grasses and bends the cypress tree into a new form. The way that light is in nature for it is not only on the surface, but it exudes from the interior outward in such a way that one is made aware of the mystery of the whole. Taking in nature through my senses, I let go of calculating strokes, bypassing the intellect and allow nature to reveal its mysteries and speak to my soul.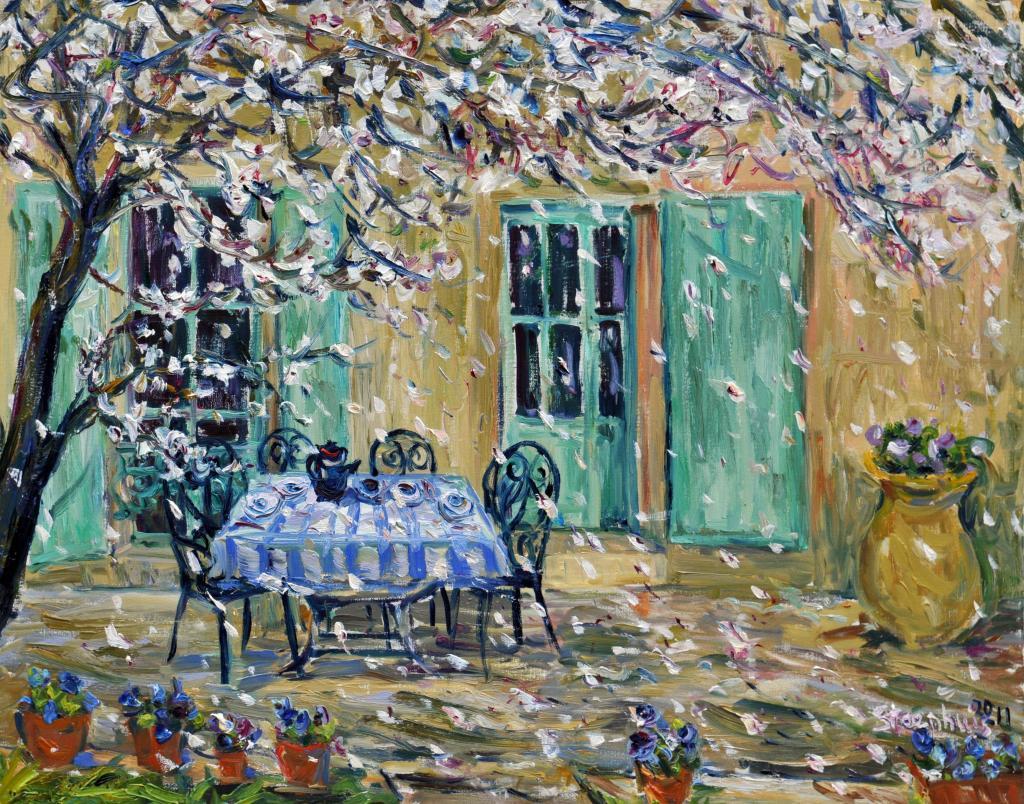 When the Mistral is blowing, when an unexpected rain comes, when the sun is setting in a bright orange ball in the west and one turns around at the end of the painting session to discover a full moon, bright and pale orange, rising in the east, one knows without a doubt that one is in the right place with the right teacher – Nature. The calligraphy of my brush stroke is inspired by the wind, the urgency of finishing is inspired by the rain; the rising moon is a phenomenon that reminds me I am not finished and never will be.
Image credits: all photos were provided by and published with the permission of Jill Steenhuis.