Art in Provence
I cannot claim to be an art critic however I know what I like and this summer I was invited to a vernissage (from the French verb to varnish which is an interesting choice!). This preview event is usually by invitation and what better setting than Crillon-le-Brave?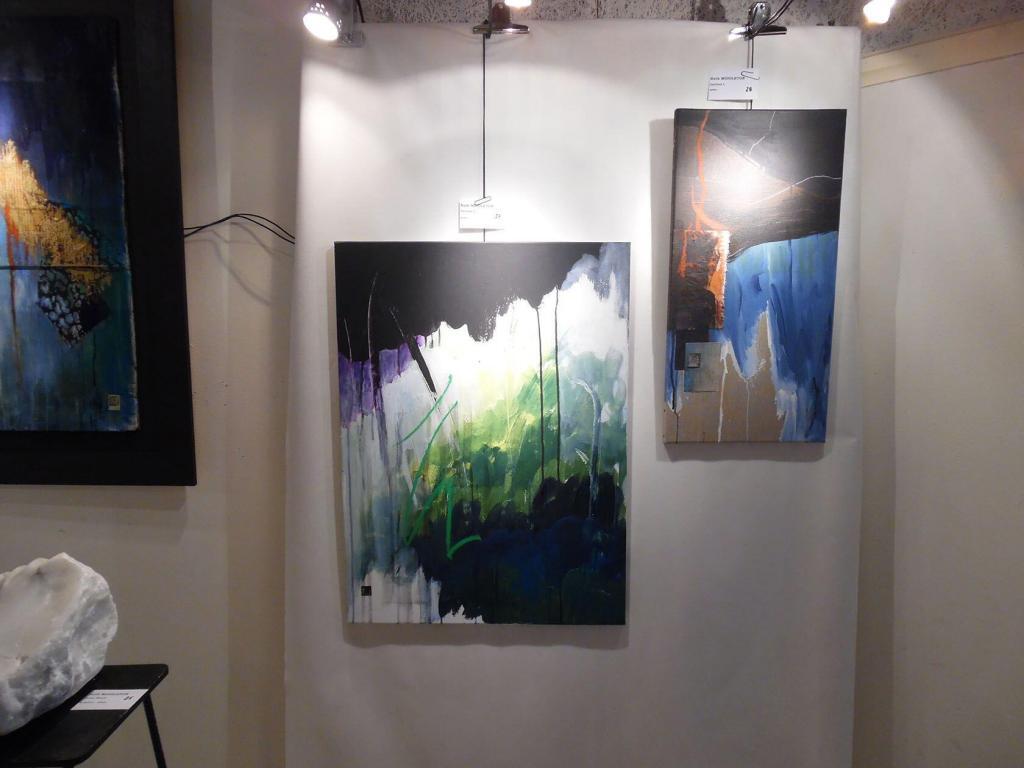 Nestling into the hillside at the foot of Le Mont Ventoux this is one of the pretty villages well-and-truly on the tourist trail. This particular evening the air was filled with mainly local French voices. Artists from the surrounding area were invited to exhibit and a new friend, Nicole Vignote, who has settled in Caromb, was one.  She kindly invited us to join her. This was an amazing 'people watching' opportunity: young and old(er) alike mingled and the conversations ranged from a serious discussion about a particular piece of art to catching up with friends' gossip!  We spent quite a bit of time trying to interpret one picture.
What do you see?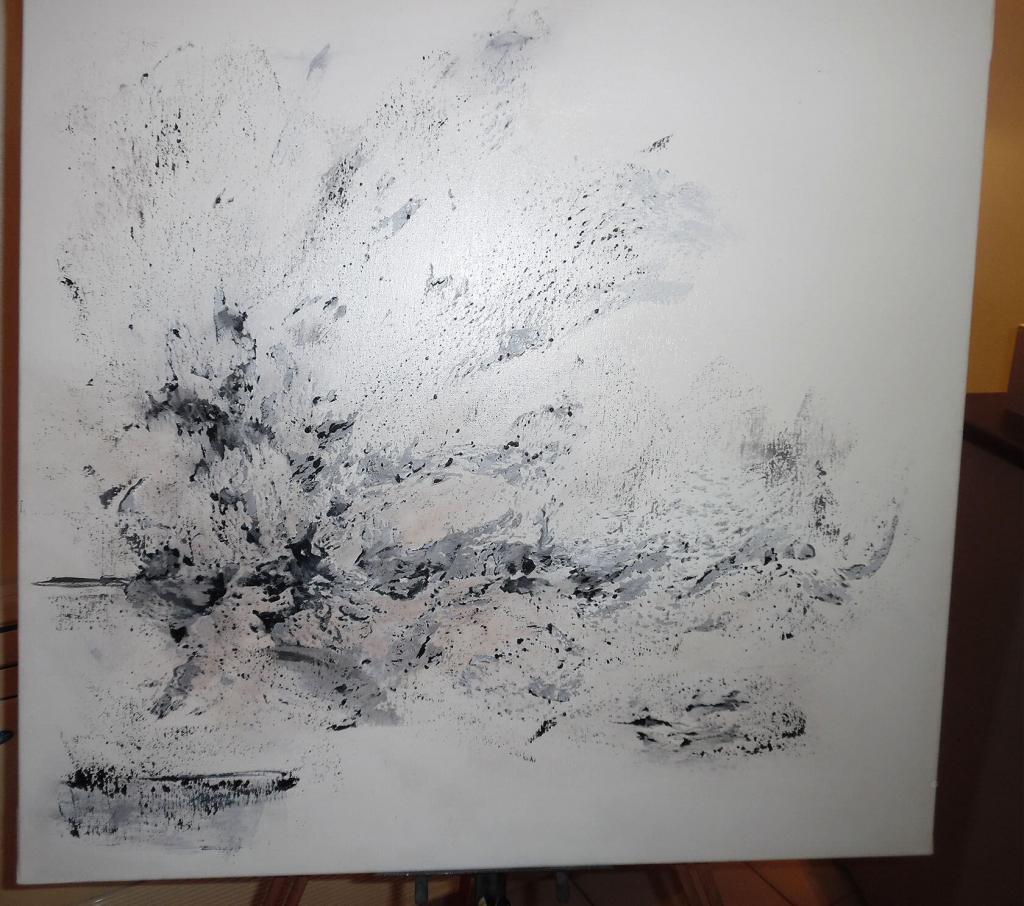 What I found particularly interesting was the relaxed social occasion that unfolded. After the usual formalities of thanking the organisers and sponsors (more about the latter in a moment!) everyone really did take the time to view the artwork which was displayed inside and outside the Salle des Fetes. The early evening sun provided the perfect outdoor environment and the sponsors offered a real feast to help the evening along. Despite our expectation of a few nibbles before dinner we found that having tested most of the food on offer (in the interests of research!) the thought of anything larger than a bit of bread and cheese later…much later was unbearable! Did I mention the lovely rose wine? It flowed too!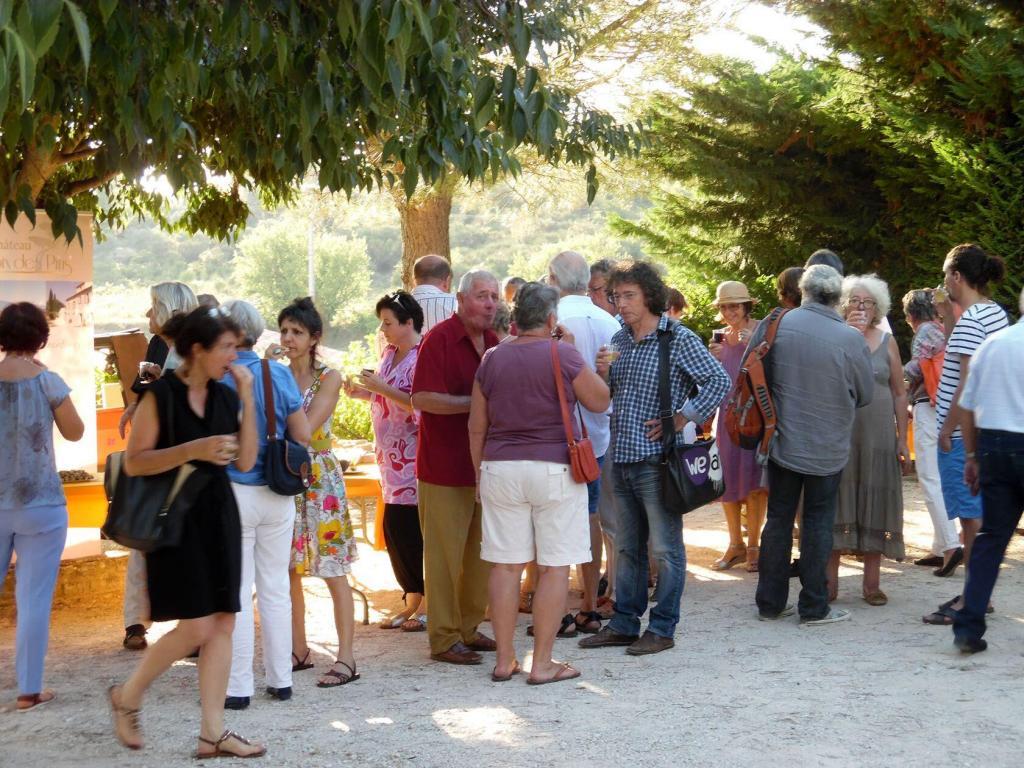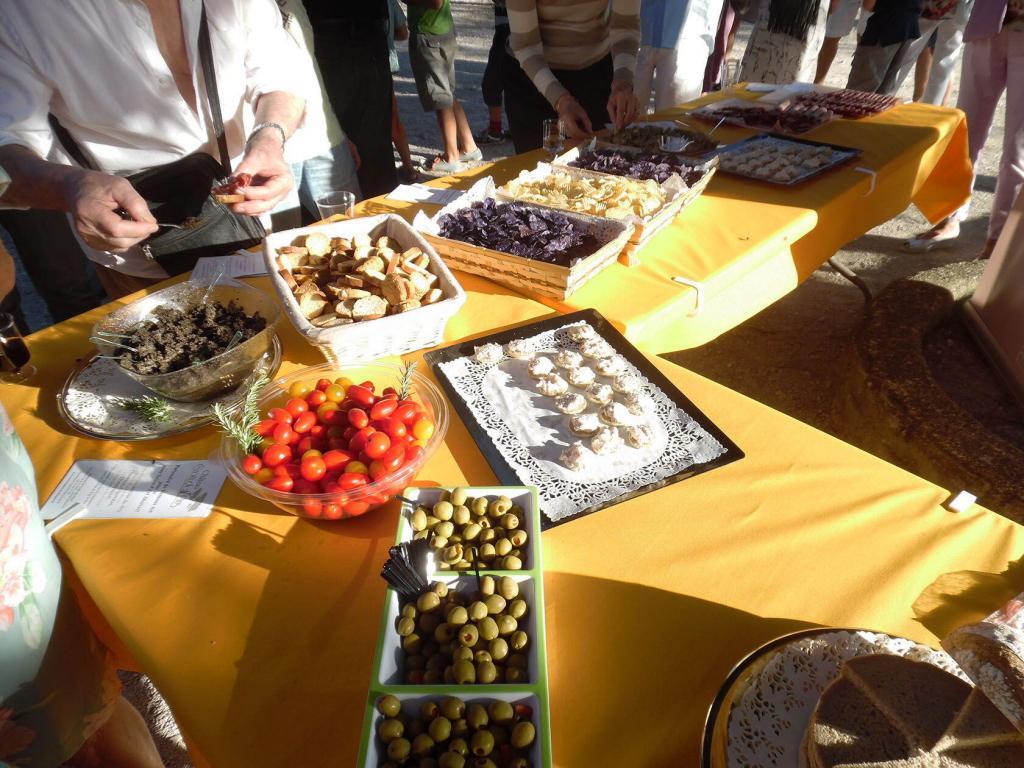 It is very typical to have exhibitions even in the smallest of place throughout the year. This not only enables the artistic community to come together but also for local people to meet up. The Cave St Marc in Caromb offers a similar opportunity towards the end of November and local independent wine makers come along and mingle with the locals whilst sampling the results of this year's harvest. No doubt there is some friendly competitor assessment within the wine-making community! These events are an important part of French life and being part of it is great fun. The local tourist office will have details of these events and I would recommend selecting a few to add to your itinerary if you want to see the real France in everyday action!