A Unique Recipe for Parfait of Sweetbreads
This recipe may not be on your regular go-to list (yet), but keep reading for David Scott Allen's recipe for l'Imparfait Parfait – the close to perfect parfait. The recipe for Parfait of Sweetbreads have originated in Quebec and David has adapted it for his food blog Cocoa & Lavender.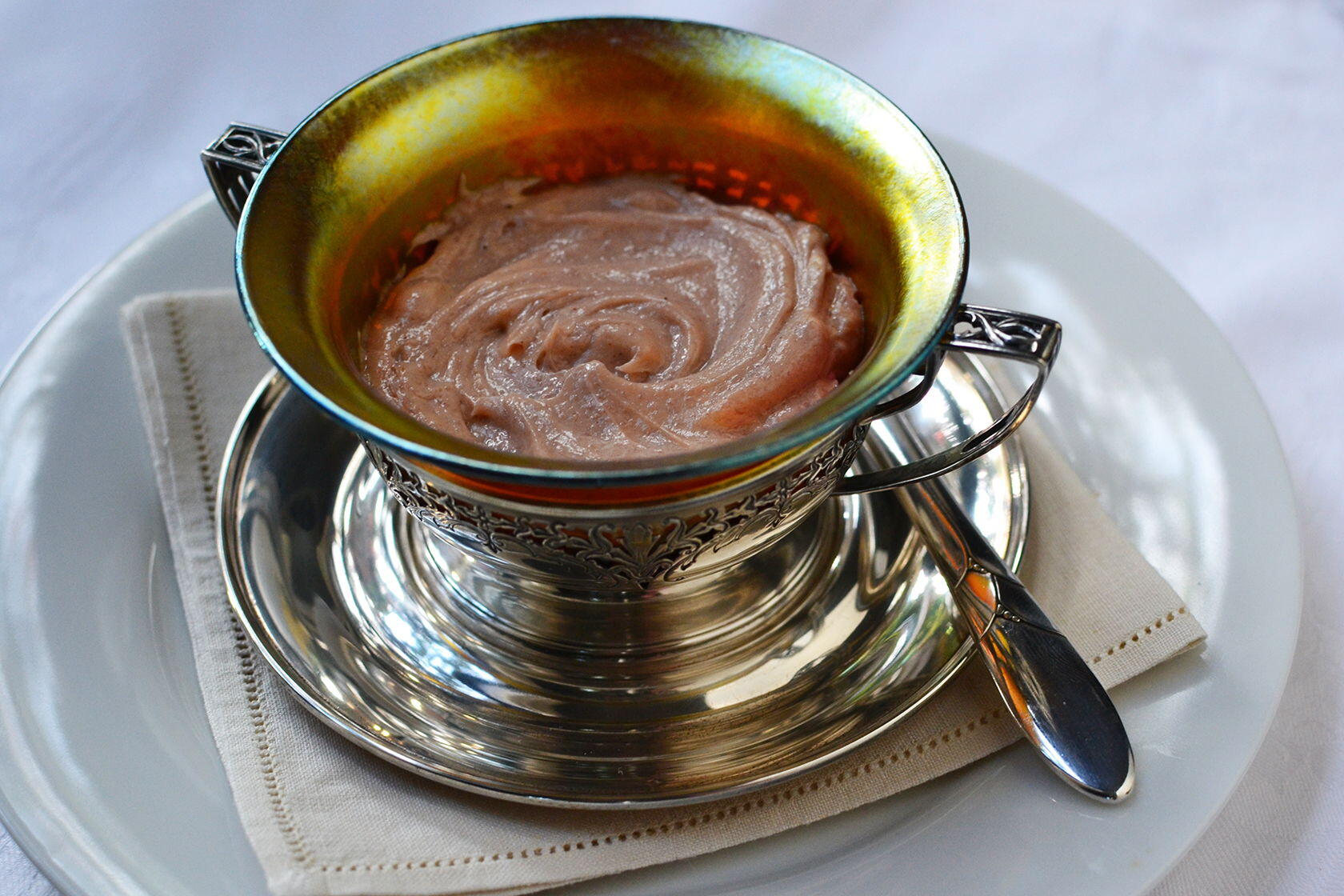 Parfait of Sweetbreads
A deep and rich tasting savoury pâté style parfait.
Ingredients
1

cup

diced onion

1/2

cup

tawny Port

1/4

lb

sweetbreads

1

tsp

Lemon juice

3 1/2

tbsp

Unsalted Butter

Salt

Freshly ground pepper
Instructions
Preheat the oven to 350°F.

Place diced onions in a shallow ovenproof saucepan and pour the Port over the onions.

Top with the sweetbreads, in once piece.

Cover, and bake for 50 minutes.

Remove from the oven, uncover, and set aside sweetbreads on a plate to cool.

Place saucepan with onions, Port, and pan juices over medium heat.

Cook until liquids are syrupy.

Put cooled sweetbreads in the bowl of a small food processor with a steel blade.

Add the reduced port/onion mixture, and process until evenly chopped.

Add the lemon juice, butter, and season with salt and pepper.

Pulse until the mixture is silky.

Press the mixture through a fine-mesh sieve.

Scoop the parfait into a serving bowl or glass. You will have about 1/2 cup.

Smooth the top and refrigerate until ready to serve.

Remove from the refrigerator about 1/2 hour before serving.

Spread on water crackers or toasted bread, and serve with a chilled rosé, Sauternes, or a kir.