Working for French Unemployment Benefits
Contributor blog post by Jemma @French Lessons Blog:
I was 10 years working in my office job – real, salaried employment! Jo says, pausing with me on the terrasse before organizing her day here at Bellevue. She shakes her head. But I was let go on la veille de Noël – on Christmas Eve – apparently for economic reasons.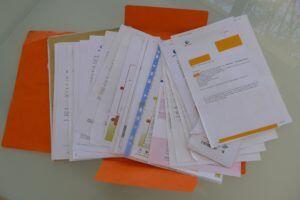 …Continue reading here for Jo's long paperwork battle to try and get the French unemployment benefits that are owed to her. This is a story of perseverance and mind-boggling bureaucracy requiring multiple trips to the Pôle Emploi.
Via:: French Lessons