Must Visit the Pope's Palace in Avignon France
I have ignored my blog for far too long. Busy at work and projects at home, so I never seem to find quiet time to share adventures with you. So here I am. I hope to be here more frequently from now on.
As followers of the "Our House in Provence" blog know, Shirley and I have travelled to Sablet for quite a few years. During those years, we have spent a lot of time in Avignon but never felt inclined to visit the Palais des Papes (Popes' Palace). It probably has to do with the fact we steer clear of museums. Instead, we much prefer to spend our time wandering around towns and villages, walking in and out of shops and stopping periodically for a petit café or glass of rosé depending on the time of day.
…Continue reading here for Michel's article on Avignon's magnificent Palais des Papes. The massive, imposing palace was built by a succession of Popes who held the seat of the Catholic Church in France (not Rome) during the 14th Century, from 1309 to 1376. The first French Pope was Clement V, who assumed the role after a dispute (details in Michel's post and here), and the last was Pope Gregory XI.
Lighting up the Night Sky
In Provence, during August or September, there is a light and sound show most evenings in the Cours d'Honneur (court of honour) – Les Luminessences d'Avignon. The shows last roughly one hour and are available in English and French. The program runs rapidly through the six decades of the Popes' rule and what has happened since that time.
Note: We thought our French was pretty good, but we would recommend watching the English show unless you are truly bilingual.
Reasons to Visit Avignon
Have a drink or a bite to eat in the square in front of the Palais des Papes, yes it is tourist pricing, but the view is well worth the premium on your bill.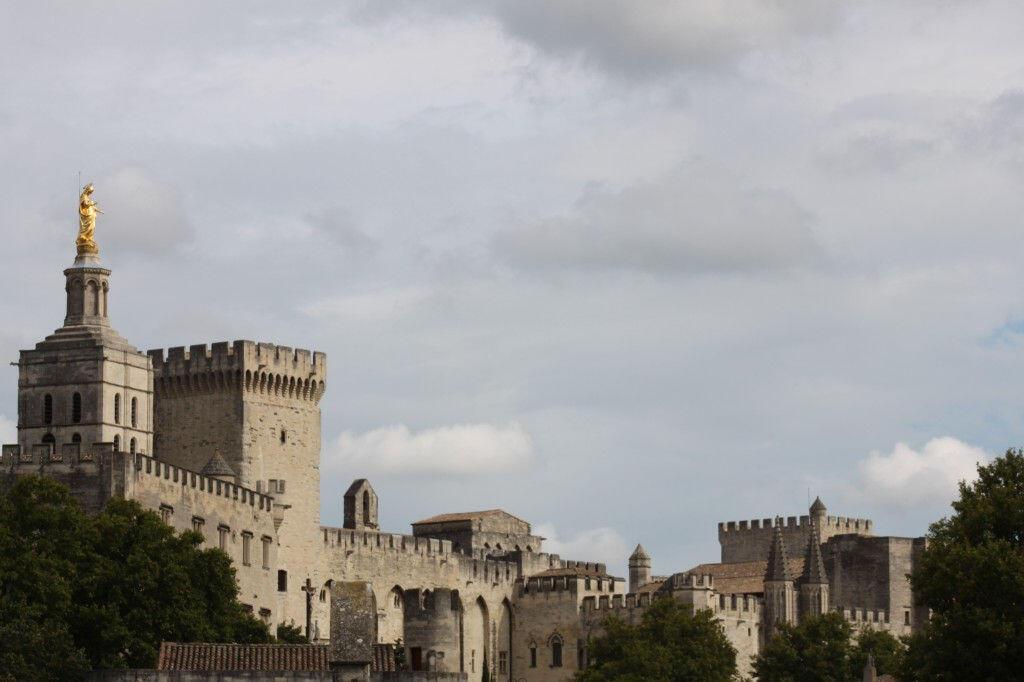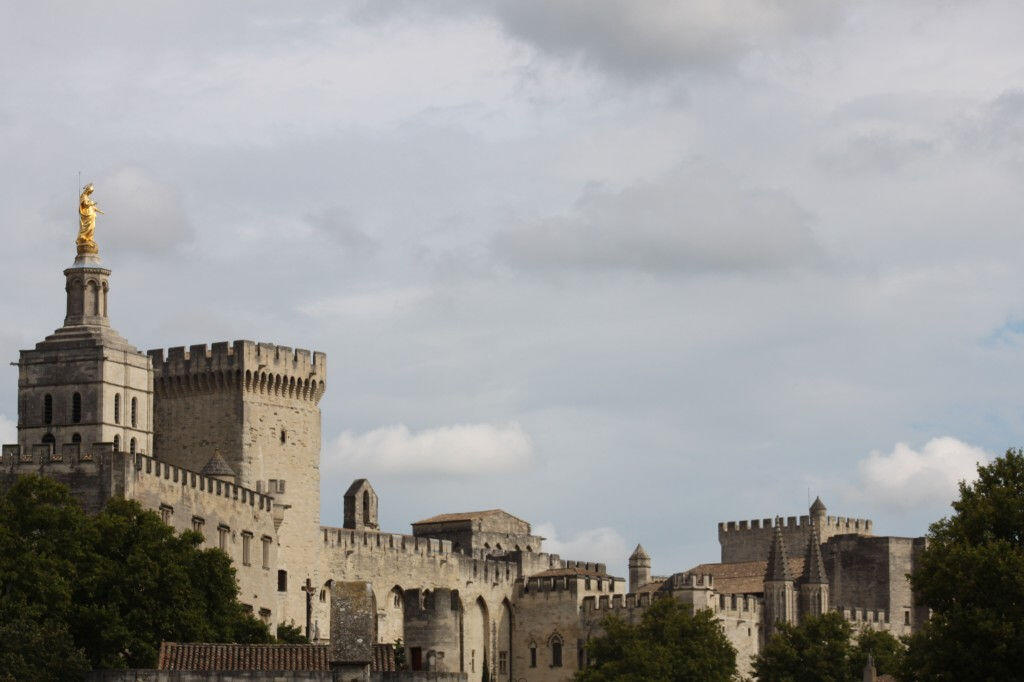 While you are near the palace, make sure to visit Jardin des Doms.
Visit Les Halles, the covered market in the heart of old Avignon. There has been a market in this location since 1859.
Hungry? Michel recommends L'Agape Restaurant,  or at Italie là-bas!. Ashley recommends Camili Bookshop and Tearoom.
Don't miss the bridge! Sur, or is it Sous, le Pont d'Avignon?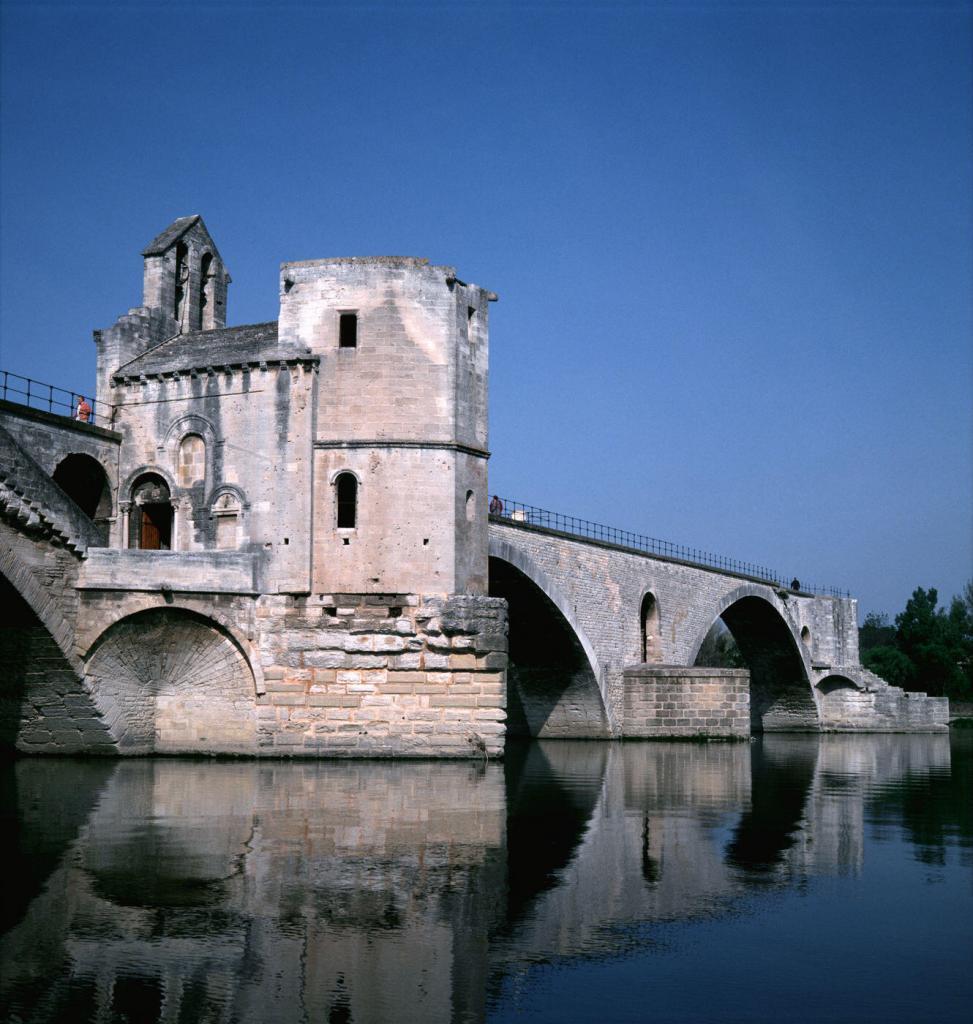 Place des Corps Saints (photo below) is a great place for coffee or a meal.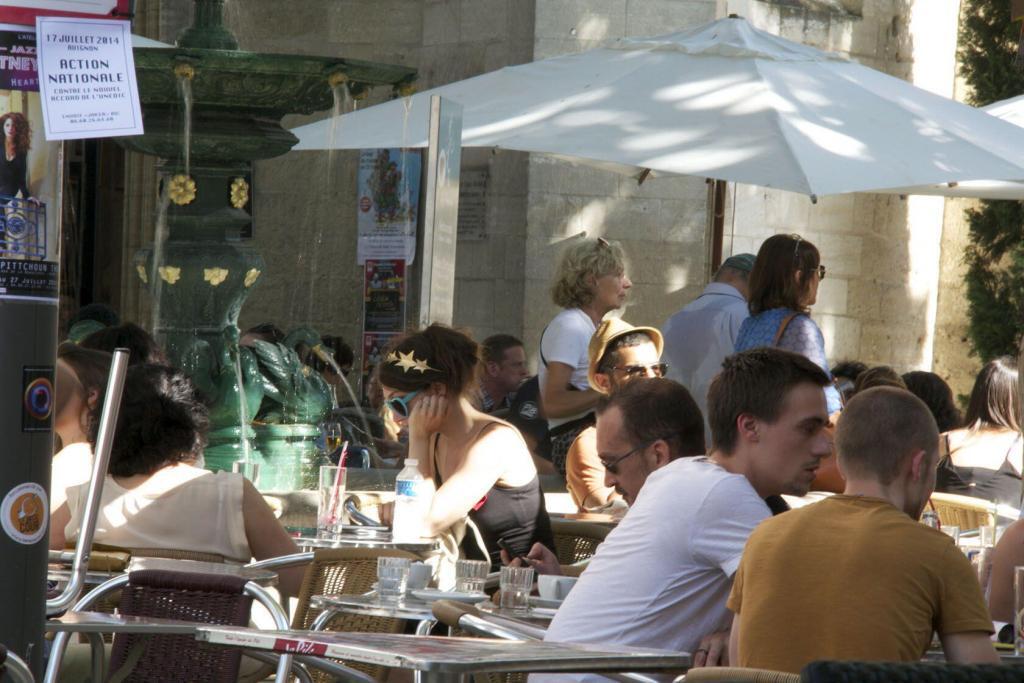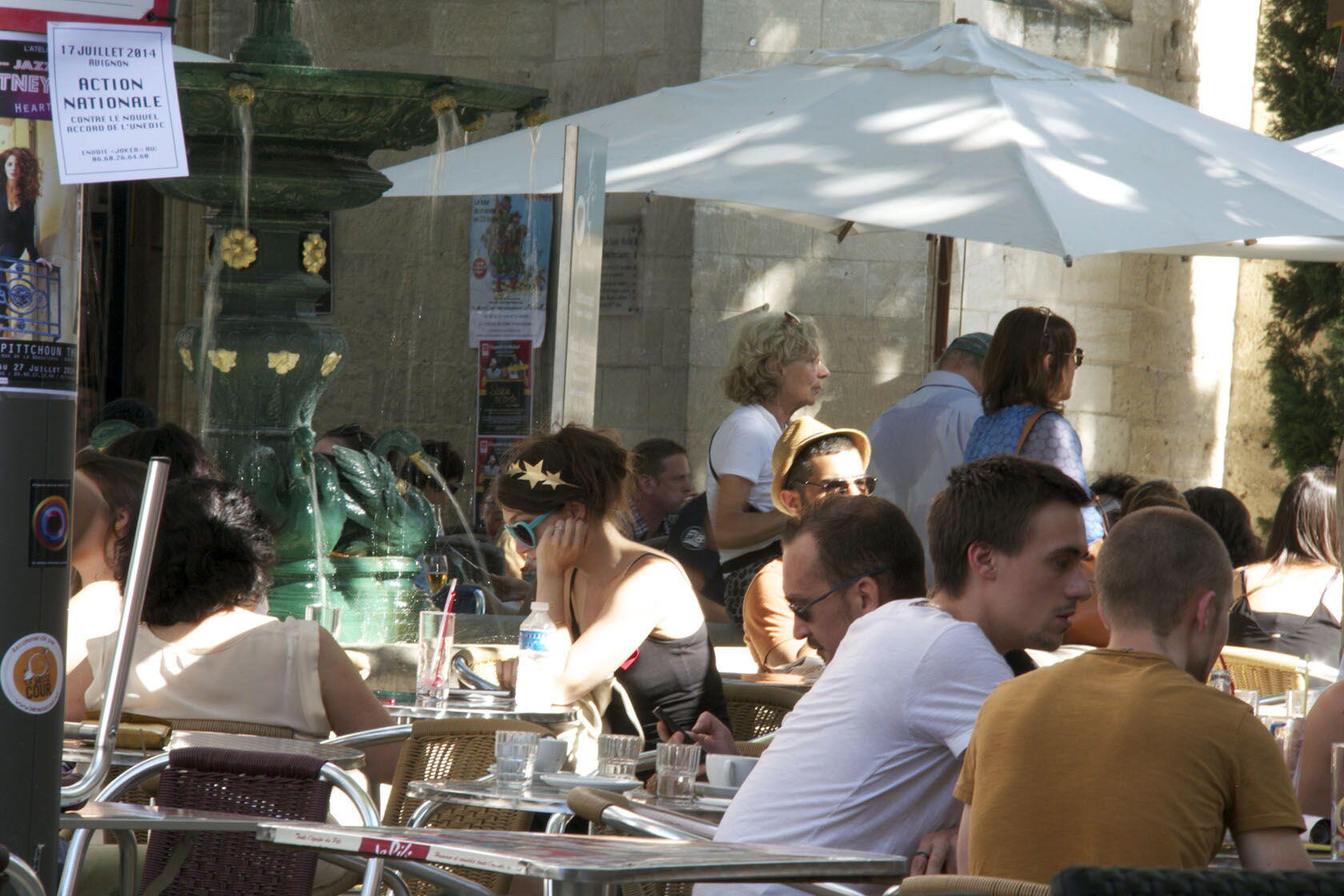 Enjoy an engaging (and delicious) walking tour with Avignon Gourmet Tours.
Avignon Tourism Office
41, cours Jean Jaures
Tel: +33 (0)4 32 74 32 74
officetourisme@avignon-tourisme.com
Open daily (including Sundays) – check the hours as there are seasonal changes.