Top 10 Day Trips Around Nice a French Riviera Guide
Day Trips Around Nice
Time's a Wasting! Stop Dreaming & Start Packing for your Summer 2019 Trip to the French Riviera
If you're a regular to the French Riviera, then you already know that the hip city of Nice with seven kilometres of beaches makes a great base for exploring all that this area of France has to offer – medieval hilltop villages, luxurious villas, Monte Carlo and Monaco, and beaches, beaches and more beaches. And that's not to mention the great shopping, museums, and French food to enjoy.
So if you haven't yet had the pleasure of a trip to the Côte d'Azur, the coast of blue, then time's a wasting. My advice: stop dreaming and start packing! The south of France is not just for millionaires and movie stars any more (though you may see one here and there). With affordable places to stay, local buses and trains for transportation, and lots of sidewalks cafes that won't break the bank, it might be more within your vacation budget than ever before.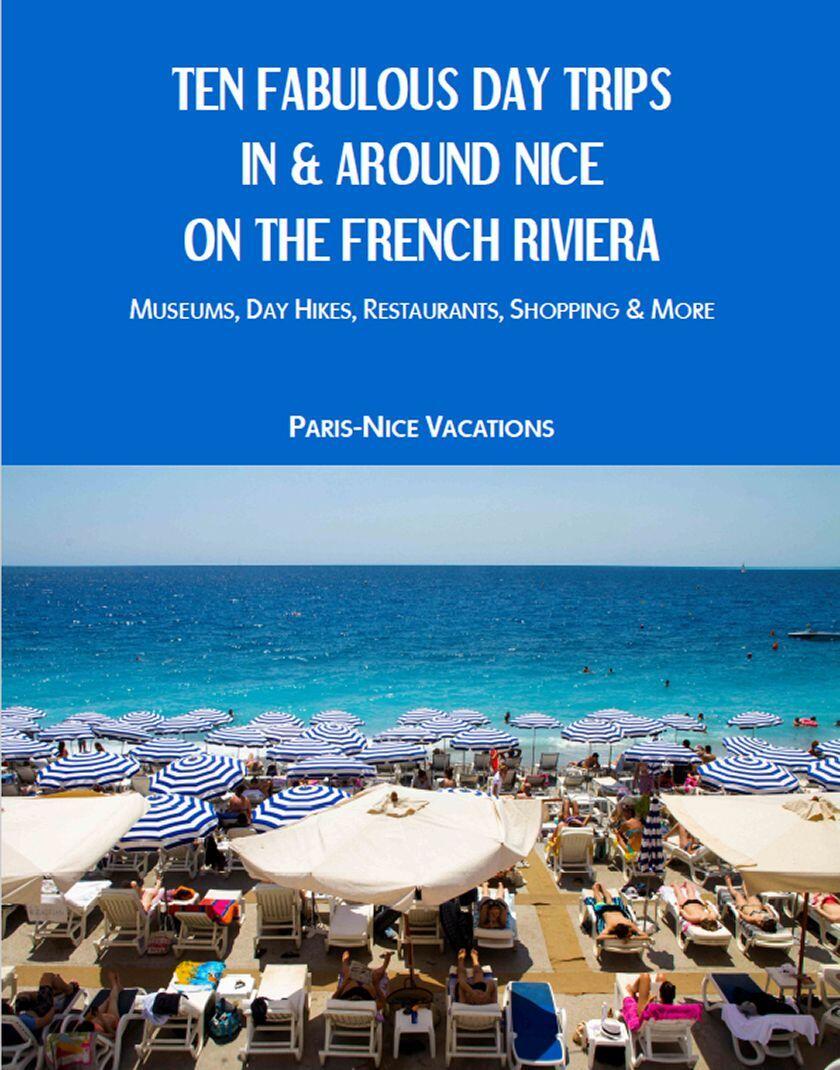 FREE Guide
Ten Fabulous Day Trips In & Around Nice
I've written this little guide of my favorite day trips for exploring Nice and some of the charming cities nearby, including spectacular hikes along the coast, visits to world-class museums, and the practical information to make them accessible and easy. Follow this link, or visit my website here for a free download.
Hike around Cap Ferrat or Villefranche-sur-Mer. Check out the cultural sites and work of famous artists at the Musée Matisse and Musée Chagall. Each chapter in this guide offers practical tips, and ideas for places to have a bite to eat.
Need a Place to Stay in Nice?
Don't forget to check out the apartments on page two of the booklet from Paris-Nice Vacations. There are four beautifully appointed apartments in the city's heart at super reasonable prices. (There's a great apartment in Paris, too.) Find more information on their website: Paris Nice Vacations.
For even more suggestions for your trip to the French Riviera, look for my recent guidebook, The Beginner's Guide to the French Riviera: Stop Dreaming & Start Packing, available on Amazon.