Sweet Citrus Recipe Nectarine Cake
When the nectarine's are ready for picking then you must "pick" this recipe too. Delicious and easy, a winner for it's serving versatility with any meal, or even a casual snack in between meals. The pinwheel pattern of the cake presents itself with a level of sophistication that is as visually appealing as it is tastefully enjoyable. This is another must try treat from our friends at Mas d'Augustine.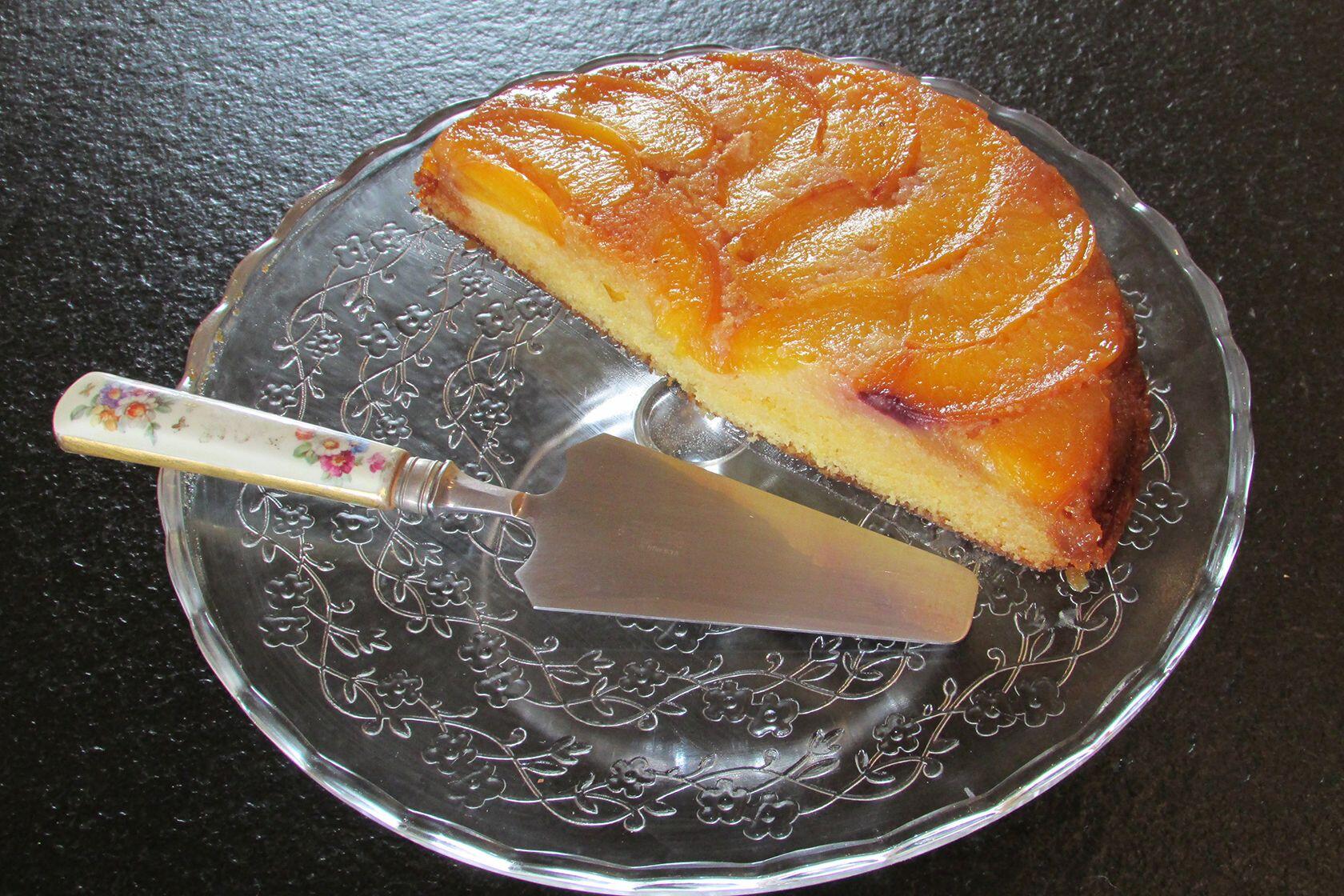 Nectarine Cake
A delicious and sweet tea cake heightened with a hint of peach liqueur and served with crème fraiche, mascarpone or vanilla ice cream.
Ingredients
For the Topping
6

large

Ripe nectarines

90

gr

Unsalted Butter

90

gr

Castor Sugar

1

tbsp

Peach liquer

2

tbsp

Lemon juice
For the Cake
120

gr

Unsalted Butter

120

gr

Castor Sugar

2

Eggs

30

gr

Ground hazelnuts

100

gr

Self-raising Flour

1

tsp

Baking Powder

1

tbsp

Peach liqueur
Instructions
Preheat the oven to 190C (fan assisted).

Cut the nectarines in half, remove the stone and slice evenly into segments about ½ cm thick.

Melt the butter in a straight-sided cake tin about 23cms wide and 5cms deep.

Add the sugar, lemon juice and peach liqueur, stirring gently as the mixture boils.

After a few minutes it will start to colour - continue stirring until it is a pale caramel colour.

Remove from the heat and arrange the nectarine slices evenly and overlapping to cover the whole of the tin. Remember this will become the top of the cake, so ensure the pattern is attractive.

Whisk all the cake ingredients together until smooth and creamy.

Pour the mixture over the top of the nectarines and smooth the surface with a spatula.

Bake at 190 for 45 minutes, lowering the heat to 180 after half an hour.

When the cake is cooked, it will have contracted slightly from the sides of the tin.

Remove from the oven and leave to cool in the tin for 5 minutes.

Pass a thin knife around the sides of the tin to ensure nothing has stuck.

Place a serving plate over the tin and then turn the whole thing upside down in one swift movement.

Serve hot or cold for tea or as a delicious dessert with crème fraiche, mascarpone or vanilla ice cream.