Provence Getaway Gorges du Verdon and Beyond
After several centuries, cascades of turquoise water carved a 20km limestone canyon known as the Gorges du Verdon, which became part of the protected Parc Naturel Régional du Verdon in 1997. The Verdon River flows 166km from its source in the Alps to Lac St Croix engraving the sheer rock walls of this gorge – France's Grand Canyon – during its passage. This wild habitat is a place where you might see the griffon vulture, sheep grazing, wild goats and slightly crazy bungee jumpers. You can drive around the rim of the canyon, a long day trip, where you might find yourself hovering 700m above the river. Alternatively, you can enjoy a relaxing tour with a local company called Getaway in Provence.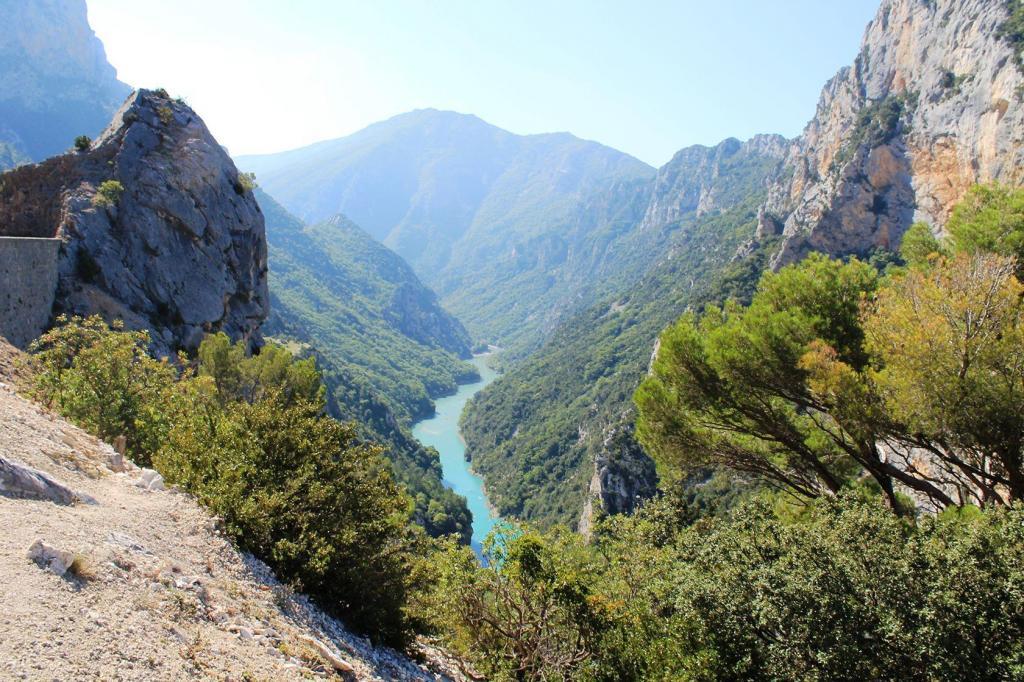 Auriane Bondil is the fourth generation of her family to live in the area near Moustiers Ste Marie a beautiful village known for its pottery trade (read about faience ceramics) and a star suspended between cliff ledges. Auriane spent several years away from her hometown studying for a business degree in Marseille. She returned home with a double major having attended Tongji University in Shanghai. As the city excitement of both Shanghai and London began to wane for this young graduate the natural beauty of her birthplace beckoned.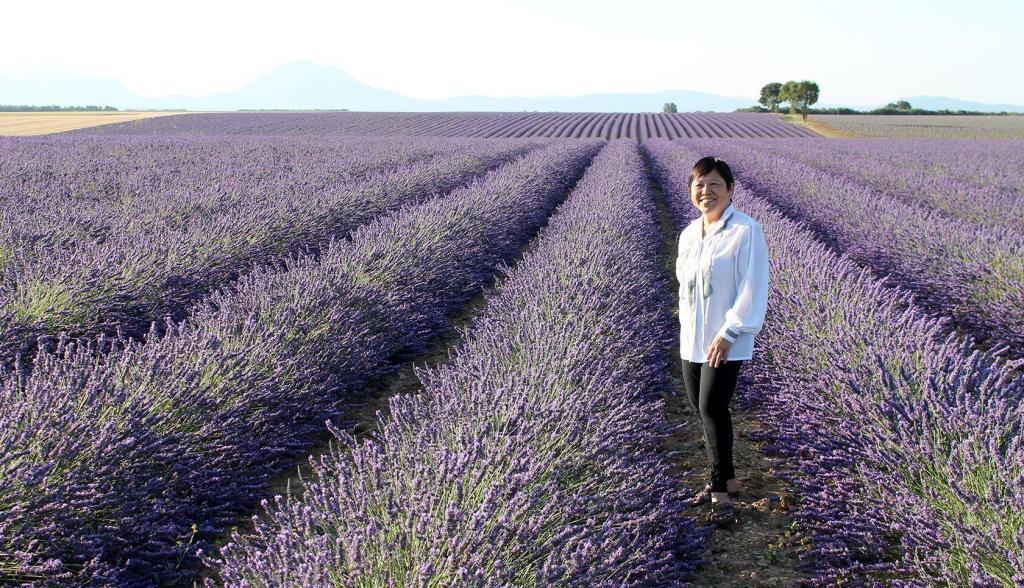 This trilingual lady launched her company Getaway in Provence in 2013. Auriane tells me that she mostly works on her own, but during peak season engages her sister and/or a friend as required.


Here, is an overview of some of her popular half-day tours from Moustiers Ste Marie:
The Verdon Gorges Tour
The Faience Factory Tour
The Lavender Road Tour
The Goat Cheese Discovery Tour
Getaway in Provence also does multi-day tours, transfers, customized trips and private events.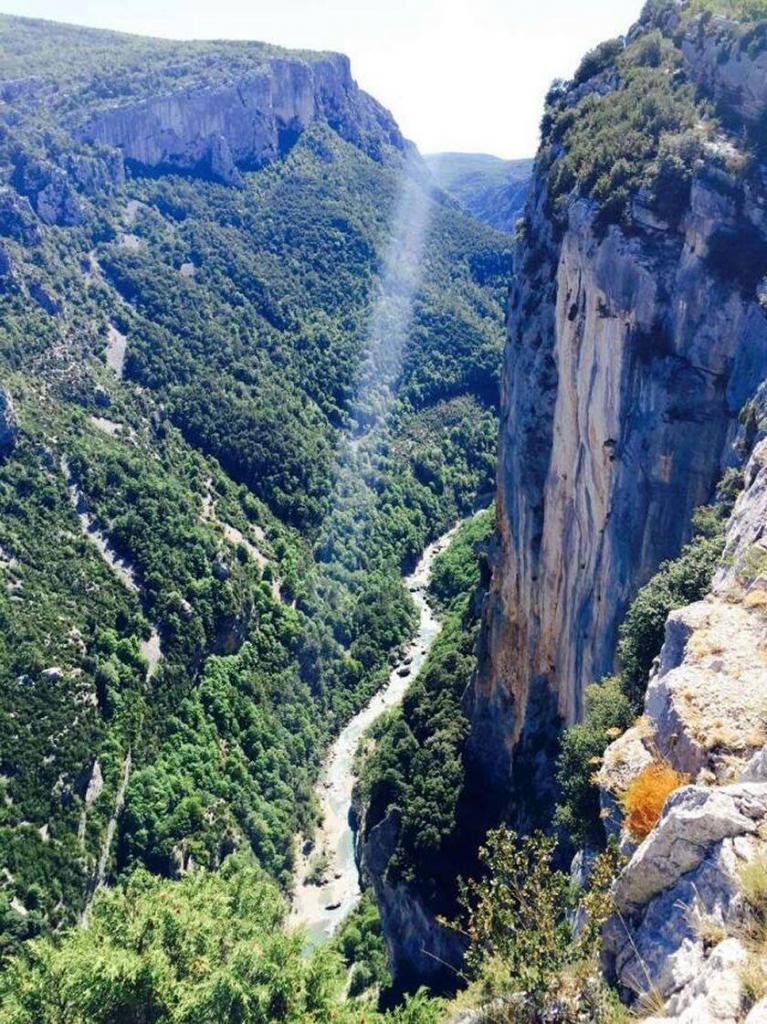 According to Auriane (and we agree) "The canyon is spectacular, and the views are breathtaking." We asked Auriane to share her favourite things about the Gorges du Verdon.
Awestruck: The feeling you get when you see it, amazed by this natural creation and at the same time quieted by the beautiful landscape.
Grateful: It is a preserved natural site, protected from development within the Park.
Explore: There is something for everyone! If you want to challenge yourself, there is paragliding, climbing and bungee jumping. Alternatively, you can explore the Verdon Gorge through water activities (canyoning, kayaking). There are also several trekking options with plenty of trails for various levels.
Taste: If you are a foodie there are a range of local products to sample including the lavender honey, goat cheese, seasonal vegetables, organic lamb, black olive tapenade, olive oil and even a famous local beer made with honey and thyme (Bière du Verdon).
Relax: Chill on the shoreline at St Croix Lake or enjoy a spa at Hotel & Spa des Gorges du Verdon in La Palud.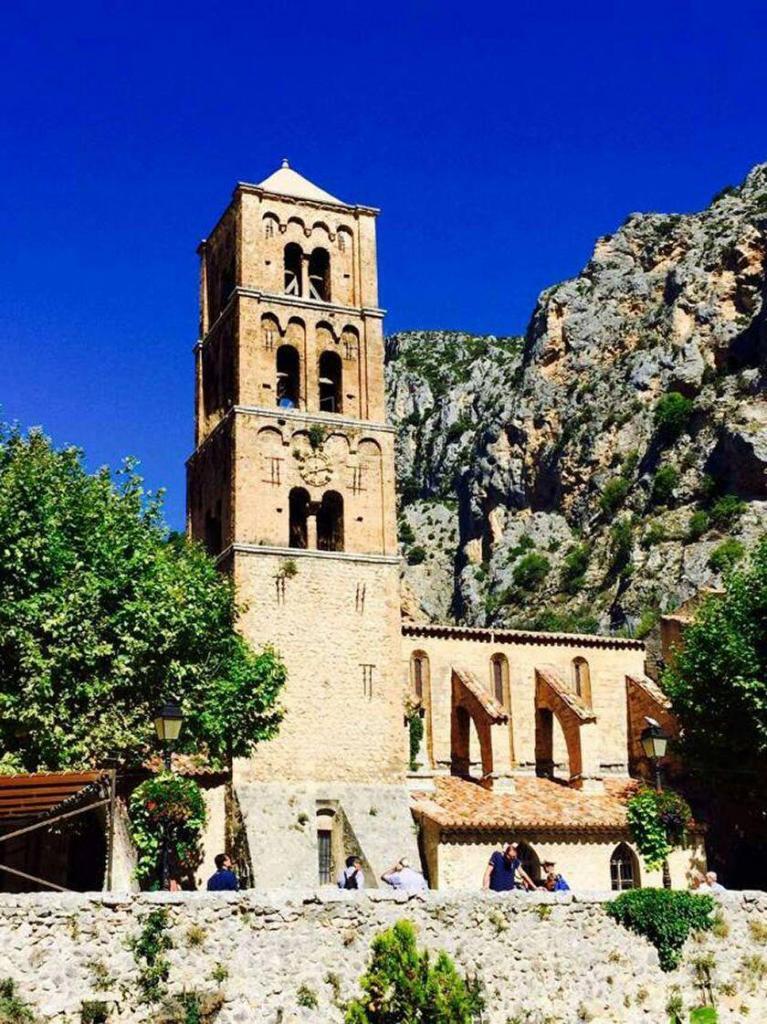 Image Credits: All photos provided by and published with the permission of Getaway in Provence.