Provence from an Artist's Point of View Art Tour
Provencal Dreams Come True
My most ardent life dream has always been to live and teach art in France. Just like my favourite art masters, many of my creative inspirations have come from my art sabbaticals to Europe. I fell in love with France at a young age, my very first visit was in 1966, and I have travelled and stayed in this beautiful country many times since. As a professional artist for over 40 years, exploring a new region during each visit to France. Finally, this dream becomes a reality with just a few small alterations in its purpose. I feel that now is the time to share this amazing region full of art, history, and natural beauty in small curated art tours – Provence from an Artist's Point of View.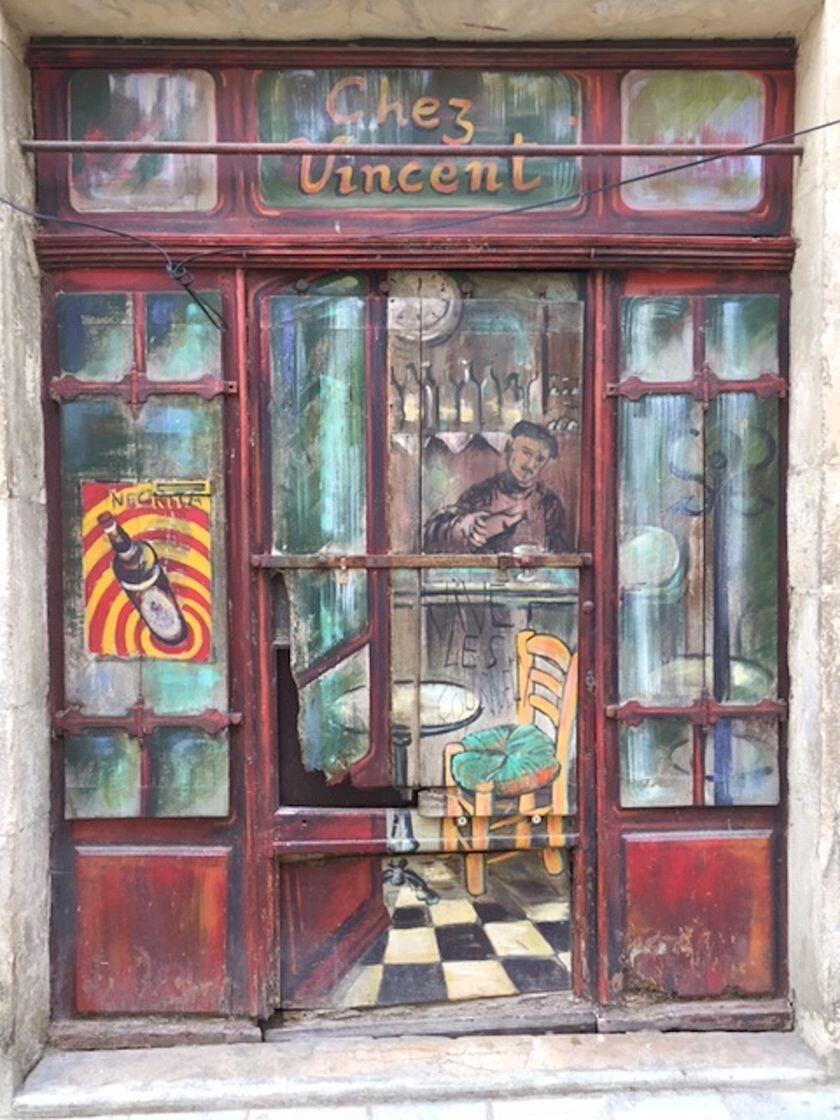 Provence Art Tour
In 2011 when I made my annual sabbatical trip to France, I visited the village Gaujac in Southern France, for the first time. I knew then that I had found my home away from home at Rhone Retreat, a French holiday B&B (bed & breakfast). The property consists of a beautiful Château with lovely cottages located in this quiet village near the city of Avignon.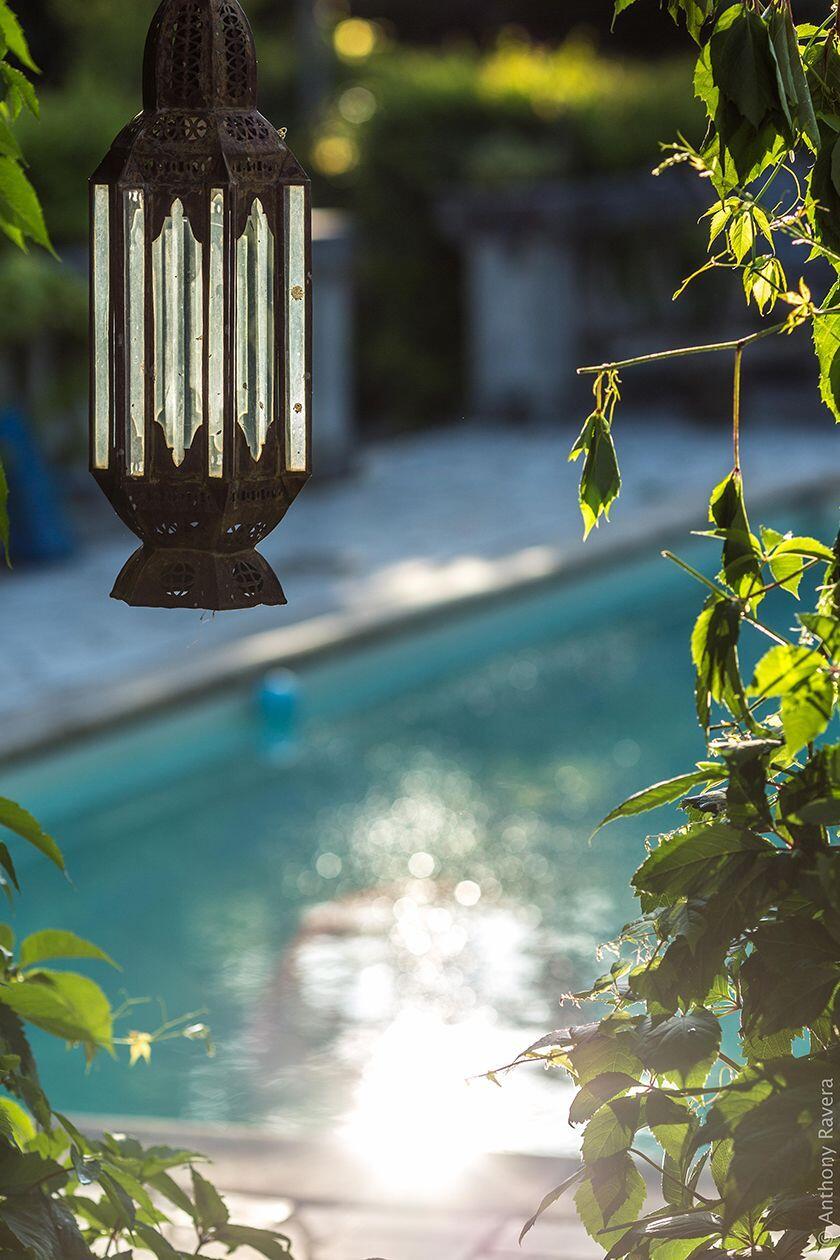 During this trip, I met and befriended Ken Jourdan, the owner of Rhone Retreat. Conversations ensued, and inspirations flowed, with ideas of a joint venture and art tour. We envisioned working together, utilizing our combined talents to form a series of workshops and art tours. We agreed that the Rhone Retreat would be the perfect setting for this endeavour. It's a beautiful property, established in the early 1800s, located in the quaint village of Gaujac, surrounded by numerous vineyards and historical sites. Our collaborated tours begin this October with the first (of two) Provence from an Artist's Point of View art tours.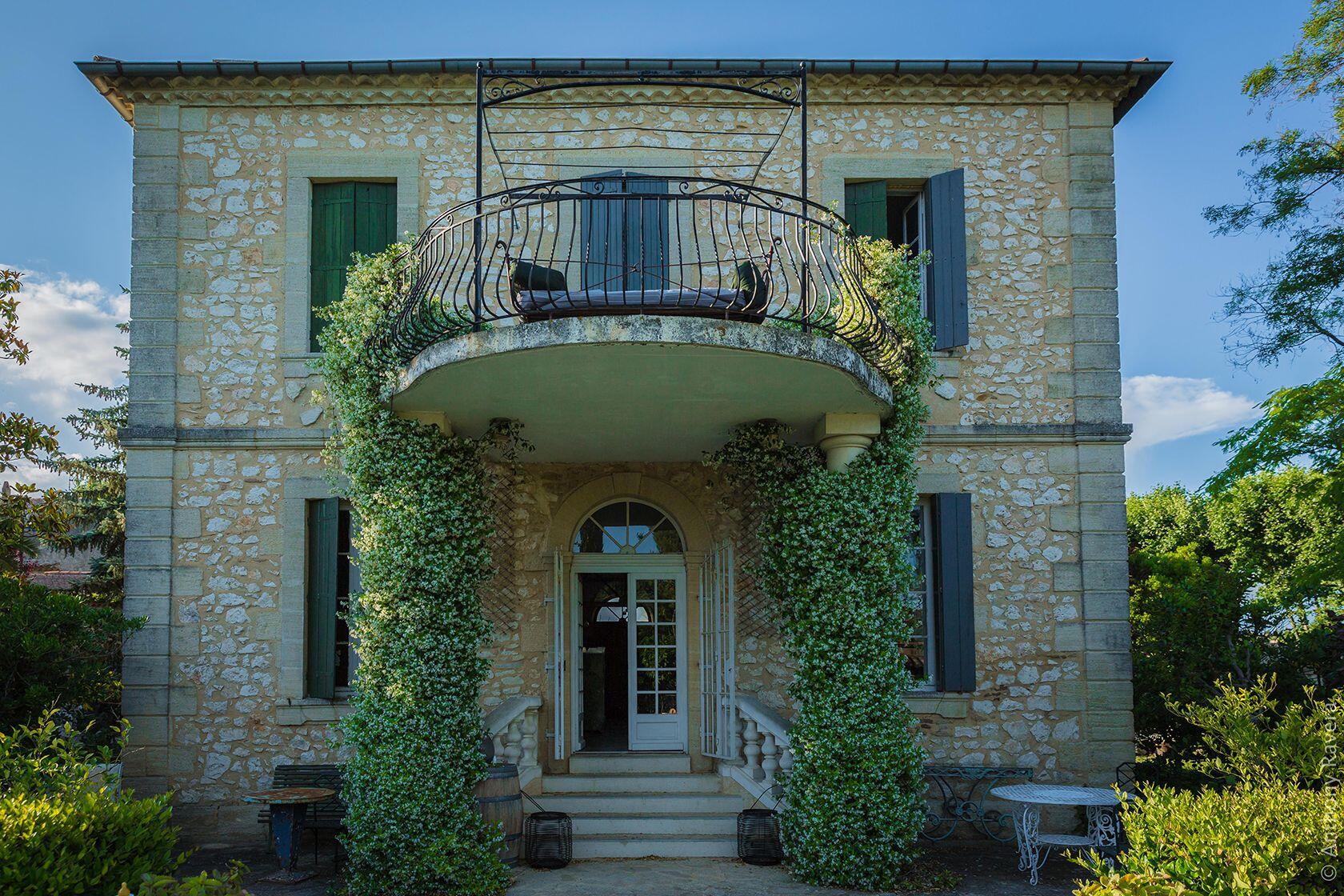 Artist's Point of View Art Tour
As mentioned earlier, during the last eight (8) years, I travelled to Southern France and surrounding areas many times. Each visit more inspirational than the last. Fast forward to 2019, and I finally realize my dream of curating and sharing my favourite art sites with the Provence from an Artist's Point of View, an art tour co-hosted with Ken Jourdan!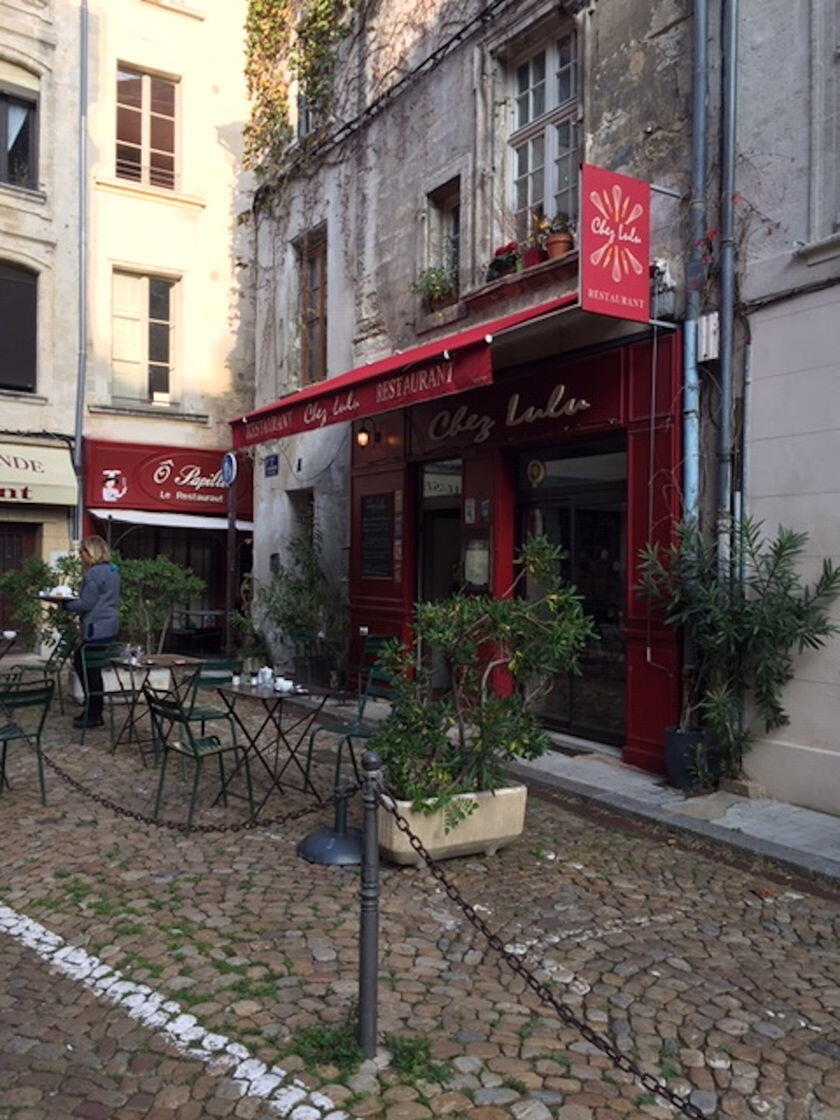 One of my observations on my artistic visits revealed that many of the local group tours didn't offer experiences with an authentic artist's point of view. I wanted to create a tour that offered something different from other trips. A journey that is intimate and personal inspires creativity and explores this region full of creative history. The tour incorporates many of the wonderful experiences I've had in the Provence region. My tour's focus will be visiting some of the most charming and out of the way sites, including private artist studios,  historical cities,  beautiful villages, museums and galleries.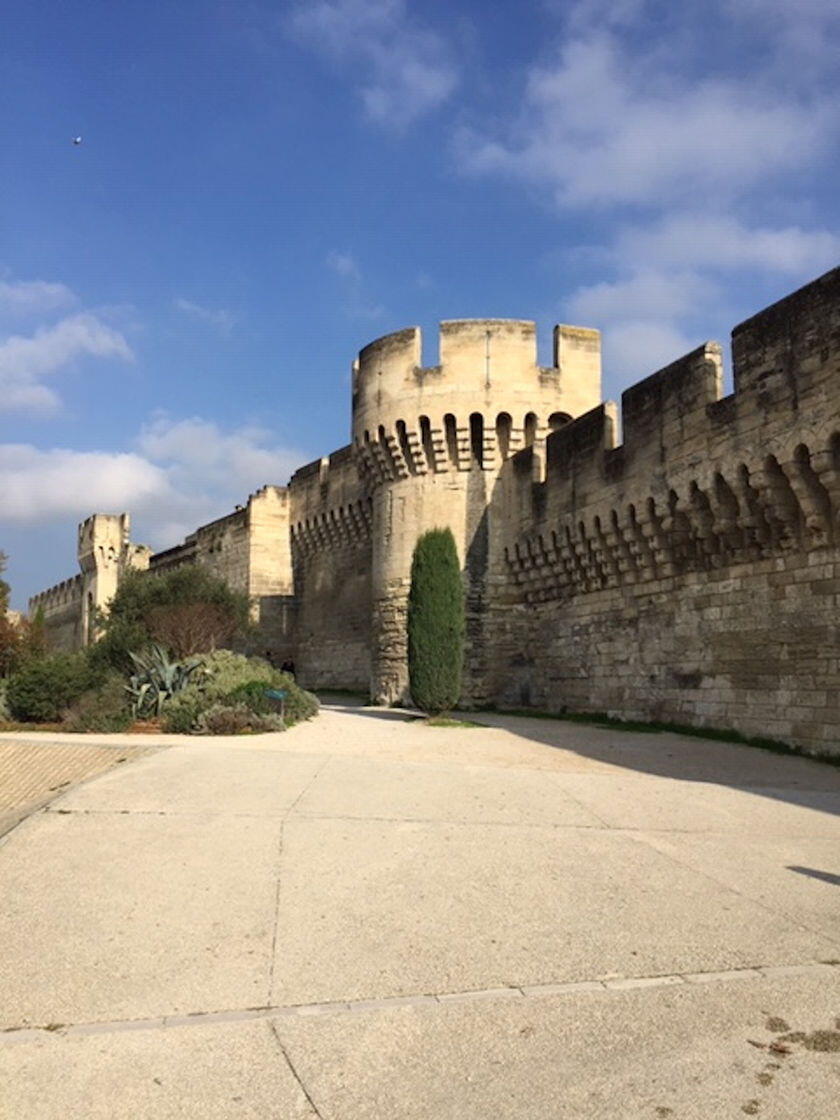 Tour Leaders
During our week together Ken Jourdan, our Rhone Retreat host and chef, will lead us on excursions to the inspiring markets of Uzes, a small town on the edge of the Languedoc-Roussillon region. The market here is quite a treat as you wander through the cobblestone streets to find handmade items and fresh farm food.
Marti Schmidt, a seasoned world traveller and artist for over 40 years, will be your guide through one of the most beautiful parts of Southern France. Marti's knowledge and love of the Provence region and beyond has developed over the years. She has curated the exclusive tour as an intimate look at her favourite inspirational art locations. Some of these are famous out-of-the-way sites, including artist's studios, cities, villages, museums and galleries. This region is rich with history, art, architecture, culture and lifestyle.
Come and join us for eight (8) days and seven (7) nights for inspirational adventures of ART and TRAVEL. The trip will hold special memories for a lifetime.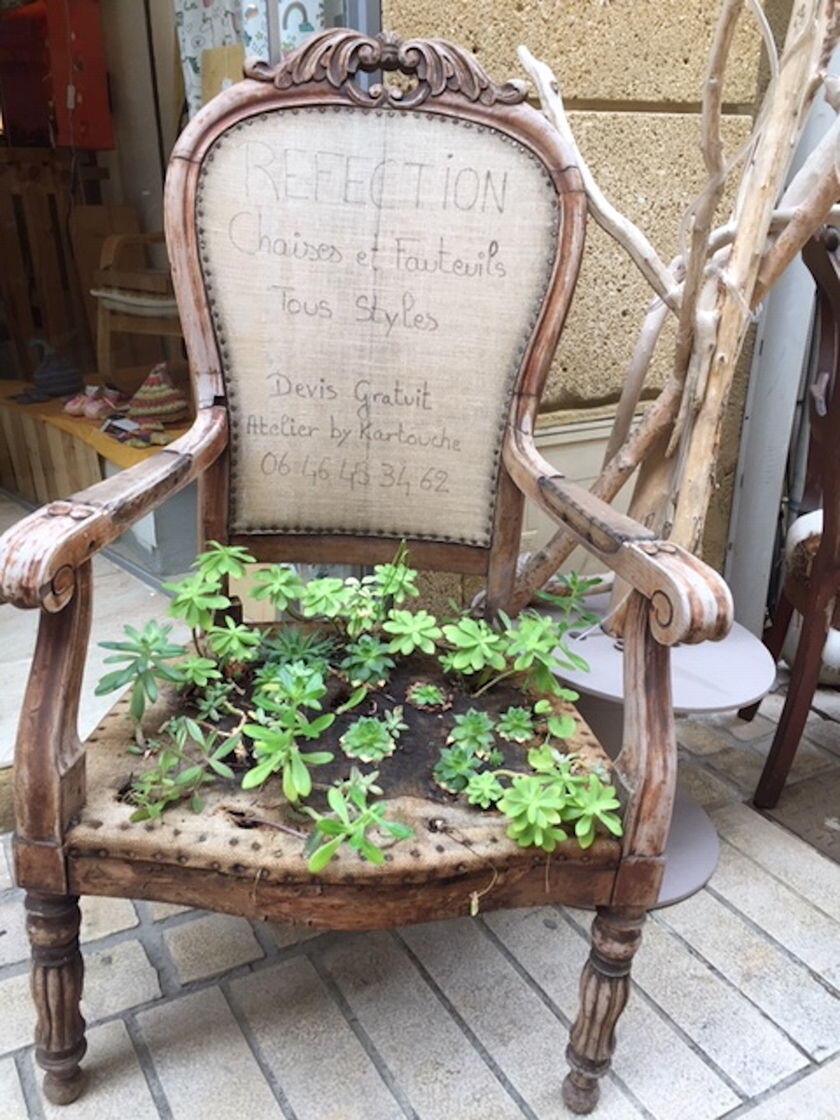 Tour Overview:
Free travel transfers to and from Marseille Airport.
6-nights accommodation in a charming Bed & Breakfast set on picturesque grounds with lush gardens, complete with sparkling pool.
1-night stay and accommodations at the historical Hôtel des Augustins in Aix en Provence.
All meals, artfully crafted by local chefs using fresh seasonal ingredients
Organized outings ranging from a visit to the Pont du Gard to local village streets of France in the outdoor market and visits to artist studios.
Prearranged wine tasting with one of the many local wineries.
One free Massage from Ken Jourdan, Rhone Retreat owner and licensed massage therapist with 25 years experience.
A variety of free and optional paid add-on excursions.
The tour is limited to a maximum of six (6) people. Guests will be delighted by the tastes and style of the area along with the intimacy and personal service a small group tour offers.
Days are filled with views of the beautiful French countryside while we journey to medieval villages to shop at amazing markets. We'll enjoy visits to centuries-old UNESCO sites or perhaps travel through the Camargue region were the ancient breed of white horses and flamingos run free. Find inspiration while visiting local artists' studios, galleries and art museums, or walk in the steps of the art masters. Hang out in a French café enjoying coffee and delicious pastries. Soak up the flavours and culture of the region.
We will visit UNESCO's World Heritage site, Pont du Gard, a fantastic example of the role that Romans played in the history of our region. We'll explore the quaint village of Goudargues. A short hike away from the gates of the Rhone Retreat, is l'Oppidum, the remnants of a Roman officer's bathhouse. These are only a few of the experiences in store for our guests.
The inaugural trip this fall sold out quickly. Future tour dates are to be announced.
For more details, questions or to reserve your spot: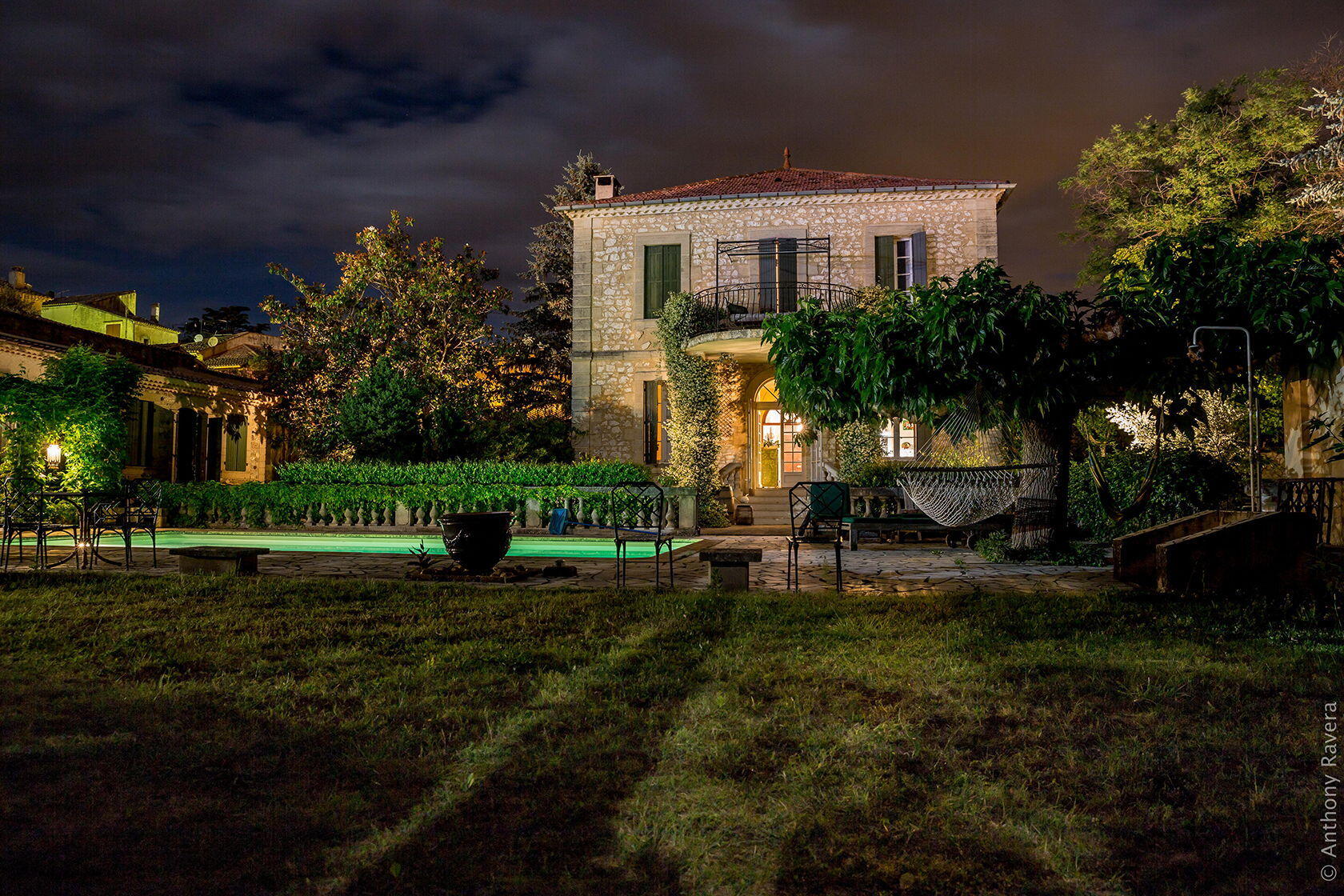 All rights reserved. Perfectly Provence articles and other content may not be published, broadcast, rewritten (including translations into other languages) or redistributed without written permission. For usage information, please contact us.
Syndication Information
Affiliate Information
As an Amazon Associate, this website earns from qualifying purchases. Some recipes, posts and pages may have affiliate links. If you purchase via these links, we receive a small commission that does not impact your price. Thank you in advance for supporting our work to maintain Perfectly Provence.