Profile: Tania Laveder, World War II Survivor
Contributor blog post by Jemma:
Tania Laveder had hoped to write her own story, but over the years she has lost some of her Russian. She learned German only for the purposes of survival. The Italian of her in-laws remains fairly non-existent. And the French that has governed her life for almost 70 years now …Continue reading here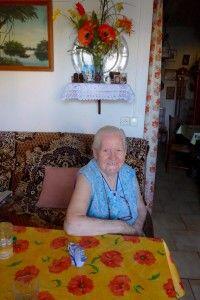 Via:: French Lessons
Please share this with friends and family.