Picnics in Provence with France en Velo
This post is from Hannah Reynolds and John Walsh the authors of France en Vélo – The Ultimate Cycle Journey From Channel to Med – St-Malo to Nice.
There are many fantastic restaurants and cafes in Provence, but my most memorable meals are those eaten by the road side. Cycle touring allows you to pick the perfect view and setting for your lunch, simply pick your spot and roll out the picnic blanket. The other benefit of cycling is that it gives you the appetite and freedom to appreciate great food and wine without worries of over indulging!
Enjoyment of food is an integral part of French culture, meal times are observed rigidly and lunchtime is sacred. The ceremony surrounding food even extends to the humble picnic. In most villages you will find a small picnic area or plan d'eau a quiet spot by a pond or lake, perfect lunch spots for a cycle tourist. Passers-by will often offer a cheery 'bon appétit!' if they see you tucking into your sandwich.
Provence is one of the best places to buy fresh food and going to the market is in itself an experience. Our St-Malo to Nice route takes us through the cliff top town of Moustiers-Ste-Marie which has a fantastic open air market every Friday where you can buy everything you need to construct an amazing al-fresco meal.
Wandering through the stalls your senses assaulted from all directions; the mouth-watering scent of fresh bread and the goaty-smell of cheese. Huge, red, plump tomatoes that look ready to split and the soft, furry skin of peaches, sausages come in bunches, hanging above the stalls and the macaroons are a rainbow of pastel colours. Touch, sniff, squeeze and poke as much as you like as the market stall holders expect it as Provencal cooks are demanding customers. Once you have made your selection your only remaining task is to pedal off and find the perfect setting to devour it in, a challenge in itself with so many beautiful views to choose from.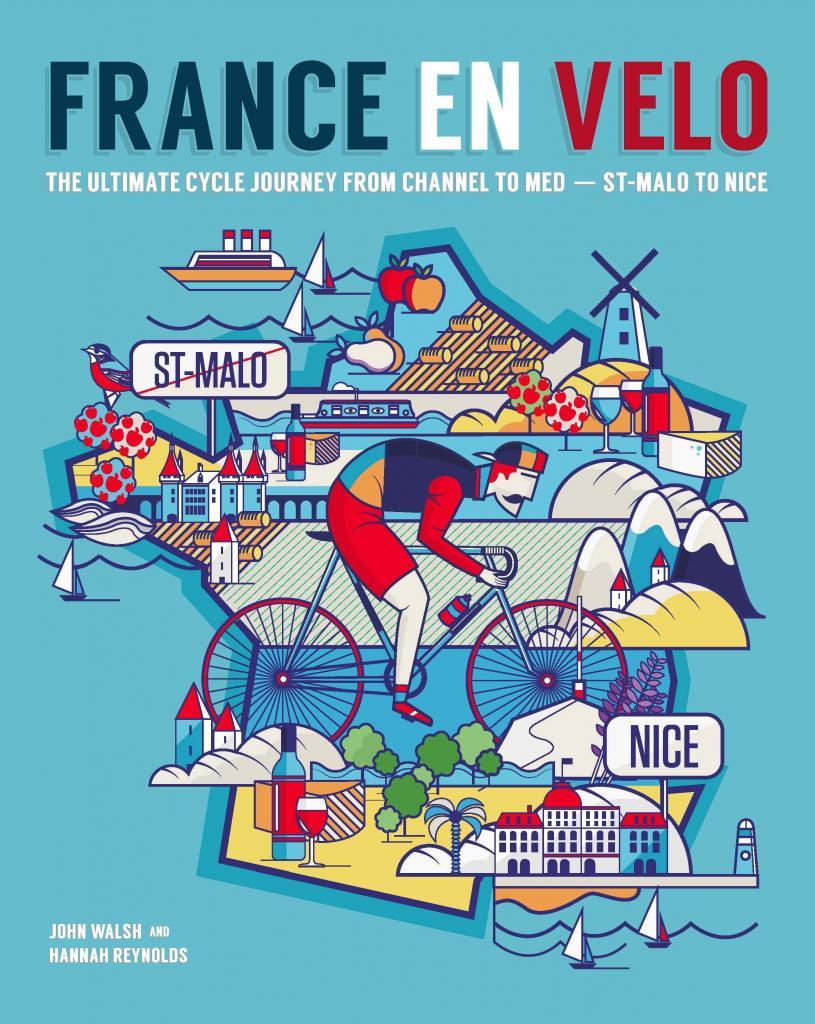 France en Vélo The Ultimate Cycle Journey from Channel to Med – St-Malo to Nice by Hannah Reynolds and John Walsh is published by Wild Things Publishing and available from France en Velo. To get your copy for a special introductory price of £13.59, saving 20% off the RRP, enter code SMNGN at the checkout, free postage and packaging to UK destinations.For a guided holiday from St- Malo to Nice visit Skedaddle.