Paul Shore Uncorks the Secrets of Pétanque – Provence Book
Almost two decades have passed since Paul Shore rented what he described as a "cave" in the famous hilltop village of Saint-Paul de Vence. The hamlet is known as the one-time home of painter Marc Chagall, and the place that also captivated the attention of Alexander Calder, Joan Miró and other artists. Some of their works are on exhibit at the Maeght Foundation just outside the town.
The town of Saint-Paul de Vence is barely visible until the final bend in the road. Only 20 minutes from the Nice airport, this perched village with its narrow cobbled streets and ramparts is certainly a world away from the summertime crowds on the Promenade des Anglais and beachfront deckchairs on the rocky shore of the Baie des Anges.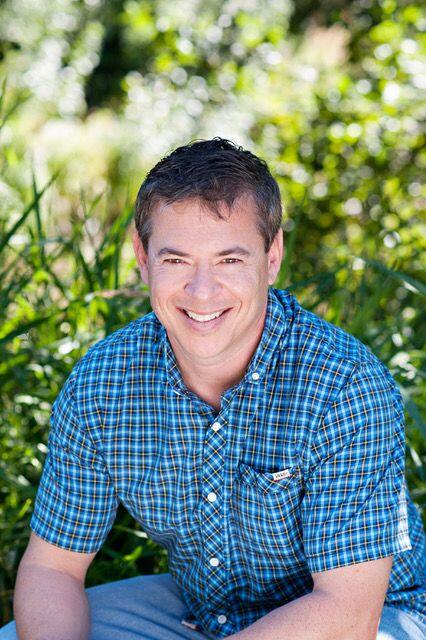 As a 30-something, Paul Shore had the opportunity to settle into life on the French Riviera for 12 months; a time in his life before marriage and children. Shore was a curious traveller with a corporate assignment to establish a branch office in Nice, France for his employer, a Vancouver-based technology start-up. Sounds like a dream job? Sadly, not everyone would jump at the opportunity and certainly fewer with the same inquisitive attitude.
Based out of an office space in the French Riviera technology hub of Sophia Antipolis on the outskirts of Nice, Paul could have chosen to rent an apartment in Nice and live a quasi-expat life surrounded by cronies. Instead, he established himself in Saint-Paul de Vence, a village of less than 3,500 permeant inhabitants and busloads of tourists in peak season.
Shore is publishing his first book "Uncorked" a tale of his year in Provence, and it's not about wine (or at least not entirely). He was there to work, but decided the best way to integrate into his new home was to gain some acceptance from the locals, despite his "pathetic" (his word) French. His strategy was to break into the circle of locals on the sacred pétanque pitch inside the old walls of Saint-Paul de Vence. At best this was an audacious goal for a non-native. Not deterred by "non", Shore proceeds to find and impress a pétanque coach and many of the locals.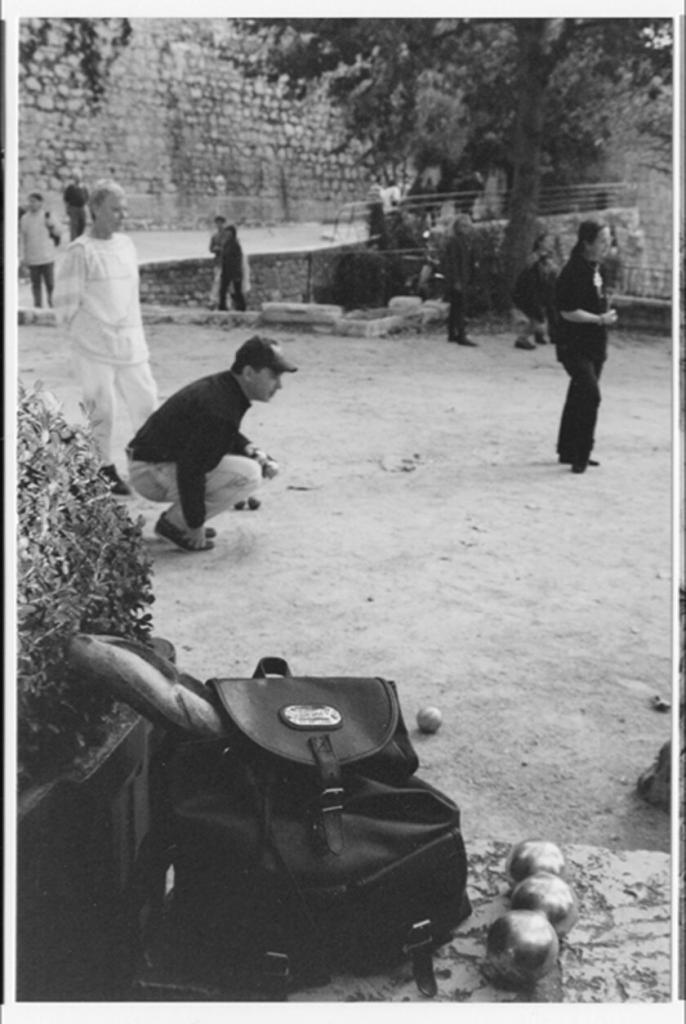 Uncorked is a lighthearted read the book describes the feeling that many of us have once Provence has gotten under our skin. After you have fallen under "her" spell of life at a slightly slower pace, it feels impossible to shake (and why would you want to?) the new "normal."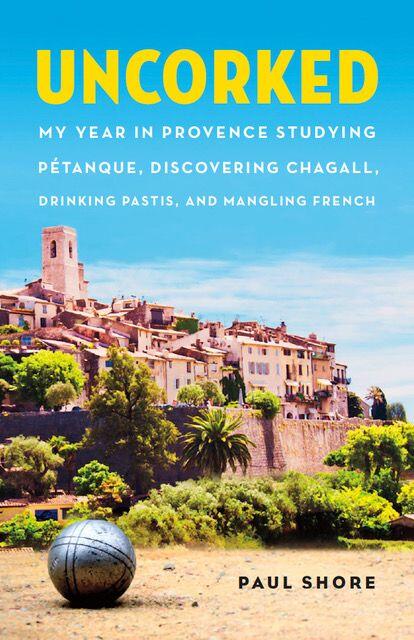 Giveaway! Paul Shore has generously offered a free copy of his novel to one lucky Perfectly Provence reader. Just leave a comment below telling us why you are interested in learning about pétanque. The lucky winner will be chosen via a random draw on March 21st.