My Favourite Things About Provence France
The amazing region of Provence, France, has so many wonderful places to explore and points of interest to check out that it is almost impossible to decide my favourites. After not going to Sablet because of the pandemic for more than 1 year and 1/2, I am trying to figure out how to get to as many places as possible but leaving lots of time to spend with family and friends.
We were first attracted to Sablet because of its convenient location to most of the wonderful attractions in Provence. That and all of the wonderful friends we have made in Sablet and the surrounding area keeps us coming back.
Why Sablet is #1
Michel and Shirley live in California's wine country north of San Francisco but even surrounded by those beautiful vineyards. Yet, they felt a tug to Provence. The couple searched for several years before buying a house in Sablet, a village in the Vaucluse. Perhaps it was Michel's French roots that attracted him to the region. His grandmother was born in the Gard and his father in the French part of Switzerland. Or, maybe it was the fact that Michel and Shirley are food and wine lovers and love exploring. Regardless, they settled on a 17th century stone house in a village that dates from medieval times. Sablet is their home away from home.
The main Sablet industries are winemaking and tourism, so there is always life in the village compared to other villages where tourism is the primary business. In these towns, there is little activity or life in the off-season. This is an important point. Many villages in Provence, such as lovely Seguret, are active in the summer months and peak holiday season, but that is not the case for the rest of the year. As a result, some villages cannot support the "necessities" – a butcher, baker and neighbourhood bar.  Sablet has it all, including two bakeries!
Must-See Pont du Gard
The Pont du Gard is part of a 50 km (31 mile) aqueduct constructed by the Romans in the 1st century. This massive engineering project brought fresh water from the Eure spring near Uzès to the Roman city of Nîmes, where it supplied running water to fountains, baths and private homes.

Although the Pont du Gard is an impressive (and massive) section of this aqueduct system, the entire project required a precision that is hard to imagine in an era before modern technology. Nevertheless, it is one amazing structure even 2,000+ years after it was constructed. Here are some visitor's tips for Pont du Gard.
Seaside Cassis
Cassis is a picturesque town a little over 90 minutes from Sablet snuggled at the bottom of a steep bowl of land along the Mediterranean Sea between calanques (small coastal fjords with tall cliffs), about 25 km east of Marseille.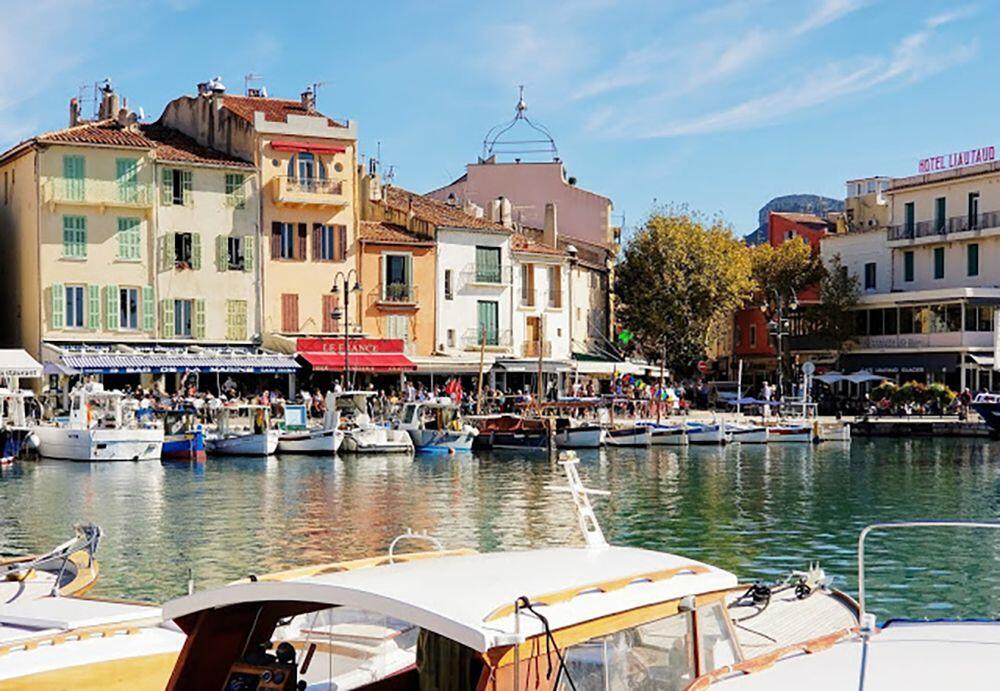 The village of Cassis is set on a steep hillside with vineyards and pastel-coloured houses that tumble down to a seaside port lined with more multi-hued dwellings, shops and restaurants with 8,000 inhabitants. Discover why picture-perfect Cassis is a great place for lunch.
Continue reading here for the rest of Michel and Shirley's list of favourite things about Provence.