Le Plongeoir Restaurant in Nice
If you are lucky enough to be visiting the French Riviera this summer don't forget to check out the spanking brand new restaurant which has just opened on the site of one of the emblematic landmarks on the front in Nice.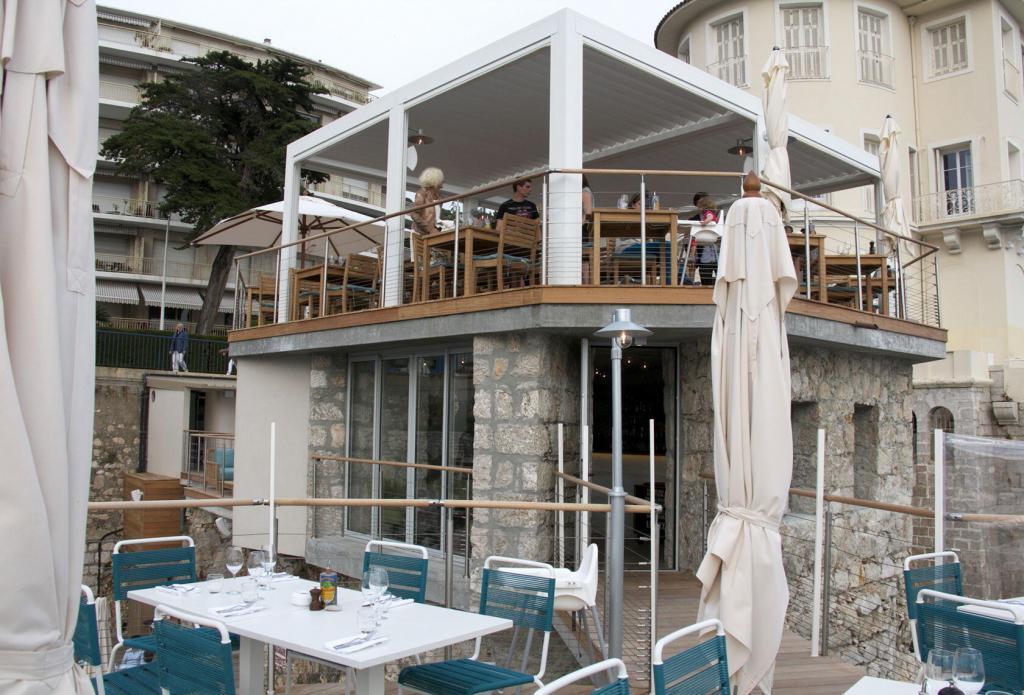 Way back when, at the end of the nineteenth century, during the vaunted Belle Epoque, this "folly" was created – indeed – a stylised ship was built on an outcrop in the sea where the fine inhabitants of Nice could enjoy their afternoon tea, perched above the Med, and then stroll back over a walkway to a gazebo, and then join dry land again at the Restaurant de la Réserve.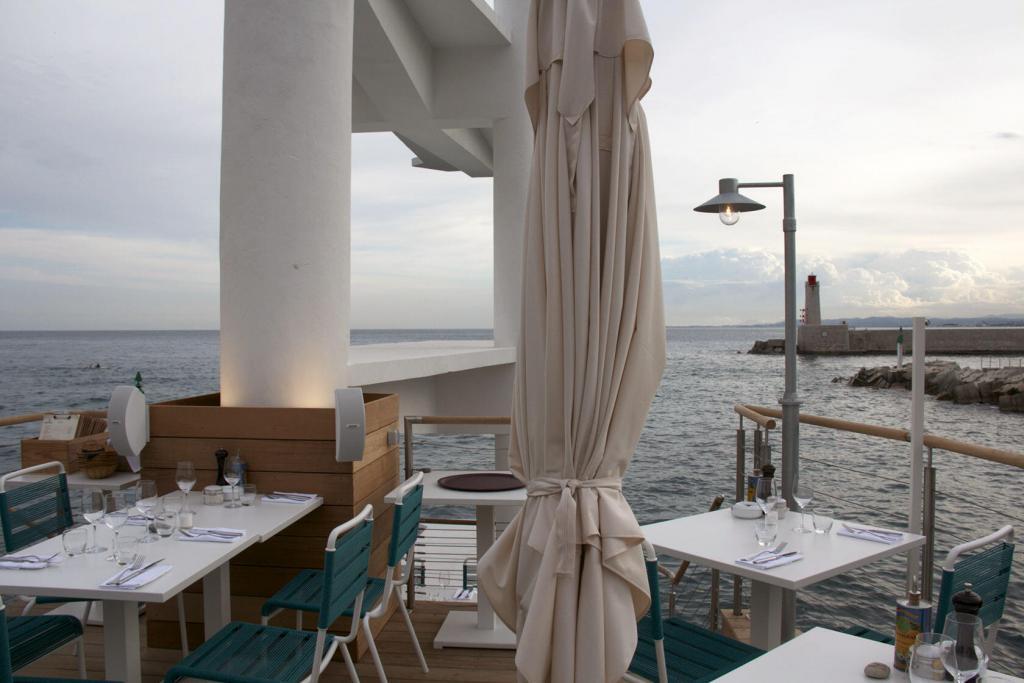 The ship section suffered damage and in the early 1940s, René Livieri was commissioned to give the site back its pizzazz and created the famous Art Déco diving boards, with a restaurant replacing the cozy gazebo.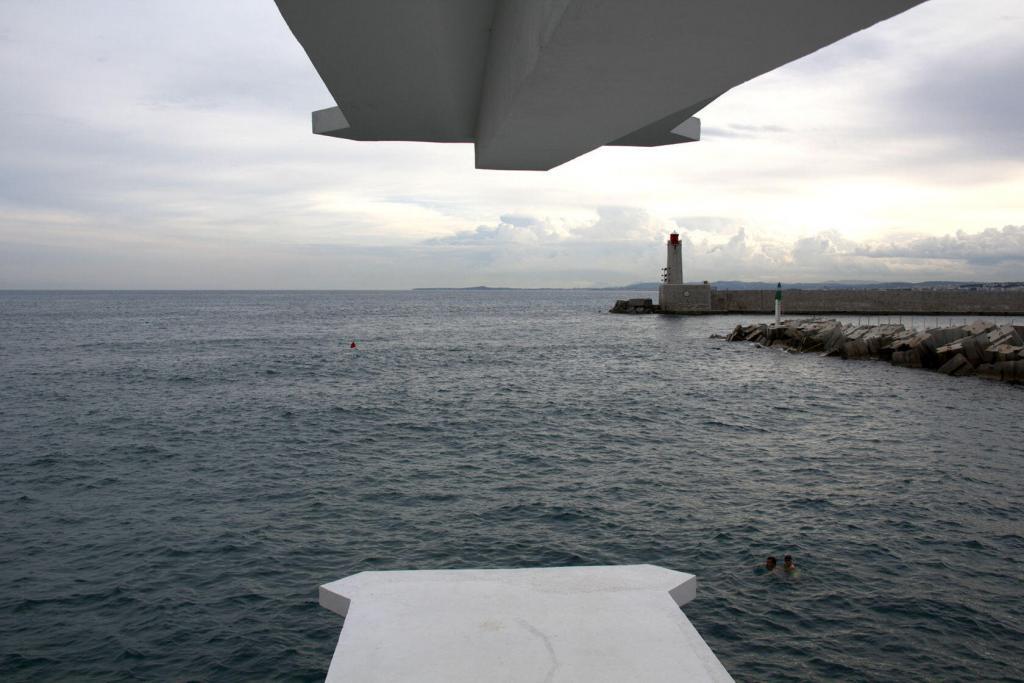 In more recent times the beach restaurant closed and the diving boards were abandoned to their fate…UNTIL – last year – when planning permission was granted to create two restaurant areas on the rock. With a brief to renovate sympathetically the development team have been hard at work to prepare the site for opening in the summer of 2015.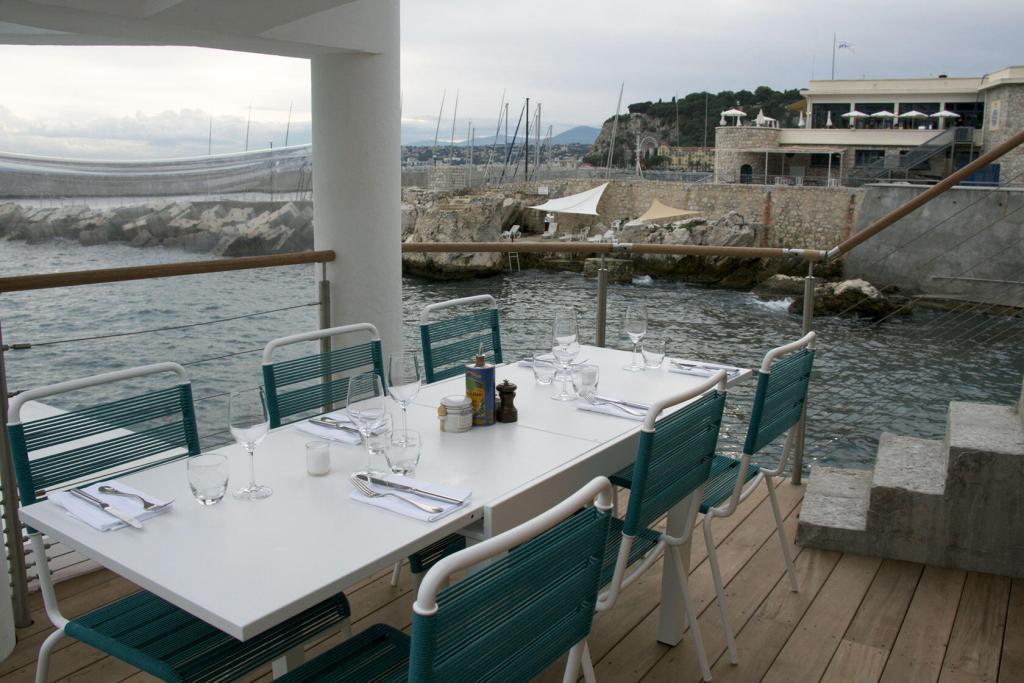 And so they have Le Plongeoir – with two dining areas – the restaurant will have a sophisticated Mediterranean feel – their teams being headed by a young Spanish chef, with great heritage!, David Rodriguez. With lunchtime set menus at €26 (for two courses) and €34 (for three courses), diners will not feel they have to leap into the sea and swim off (Papillon style) without paying. There's also a free car parking service, and, of course somewhere to hitch up your yacht.
The restaurant opened the week of June 8th – so no actual menus are available on the Le Plongeoir website at the time of writing. However, they do note that you can there is a mooring point if you are arriving by boat.
Practical information:
Open daily 12h to 22h
Reservations via phone @ 04 93 26 53 02
60 boulevard Franck Pilatte – 06300 Nice
And a short restaurant review…Liz Lord asked if I could take some photos of the restaurant while I was in Nice. Clearly, I was not going to miss an opportunity to sample David Rodriguez's creations. The menu is short essentially a couple of starters and the same number of main courses. The dishes were beautifully prepared and the service was attentive. Worth a visit!