Jam for is Not Just for Breakfast in Provence
Isabelle Jouhanneau makes her Un Jour à la Campagne jams the traditional way; in copper pots with fresh ingredients and no additives. Originally from the Alpes de Haute Provence, she is now settled in the Luberon close to Bonnieux. Jouhanneau spent some time in Morocco, where she ran a tea shop, and frustrated by the lack of quality jams she began making her own.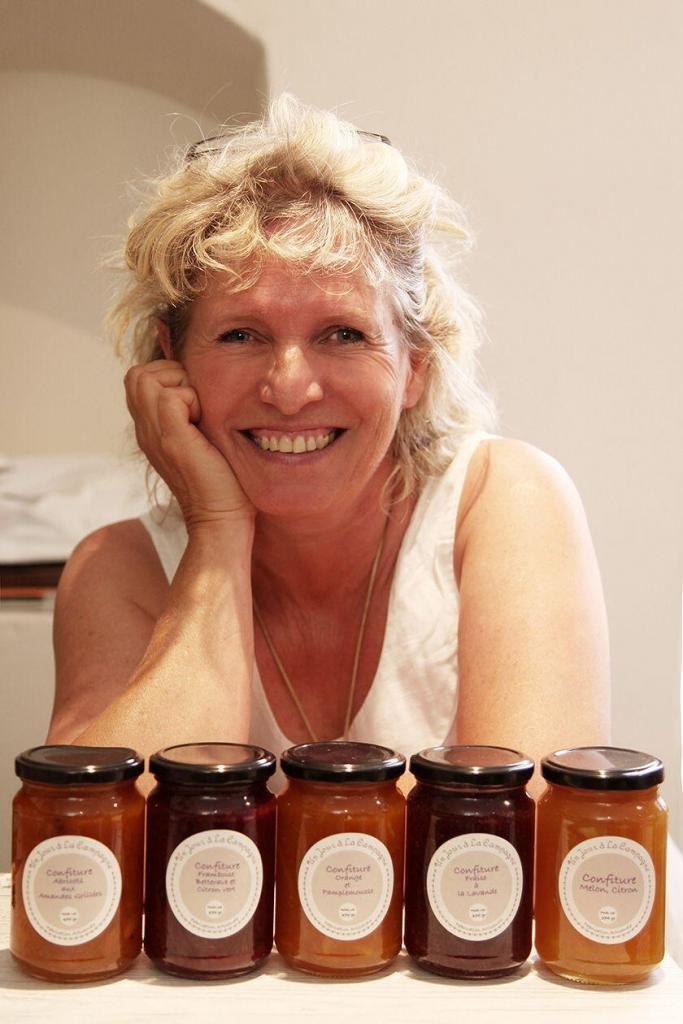 Back in France, Jouhanneau launched her company (2013) and now produces roughly 30 flavours of jam. Many varieties are seasonal, so once the strawberries are done you will need to wait until next year for her Fraise à la Lavande (strawberry-lavender) jam.
Un Jour à la Campagne jams are made with fresh and mostly regional fruit. Her recipes involve 3-4 kilograms of fruit, the smallest about of sugar possible (she tells me that is roughly 55%) and the knowledge on how to make jam the time-tested way. Un Jour à la Campagne products have no preservatives, and she does not use pectin preferring to work with the naturally occurring thickeners in fruit.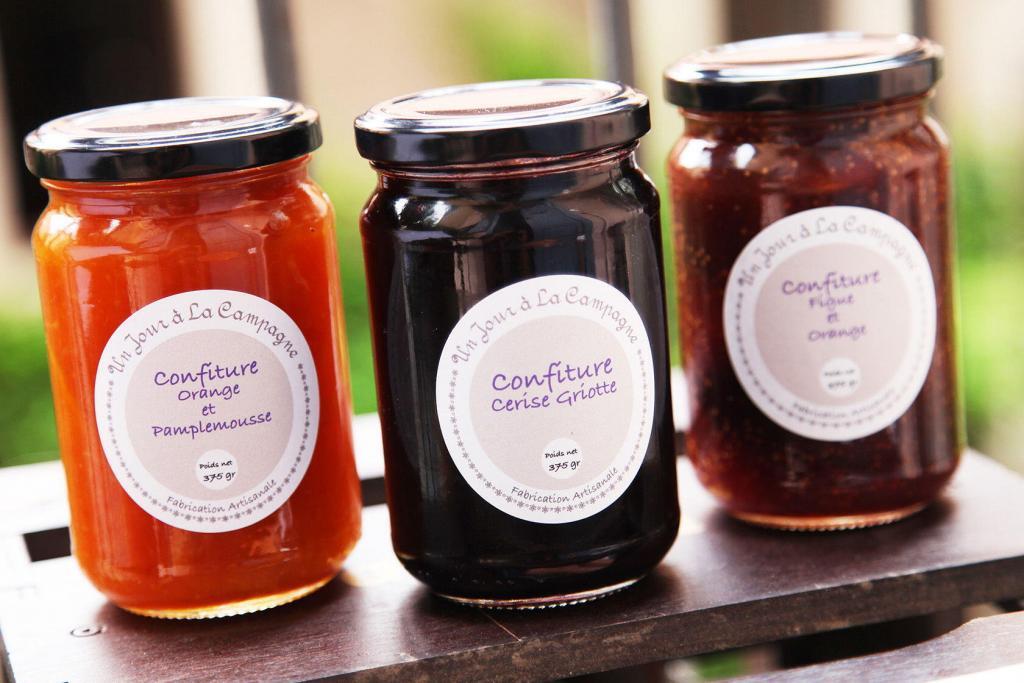 Of course, her jams are perfect on a fresh baguette and buttery croissants, but how about for a wine and cheese pairing? Only in Provence.
Jouhanneau also likes to experiment; she collaborated with a friend and Michelin-starred chef in the UK to perfect the raspberry, beet and lime jam. Here, is the full list of Un Jour à la Campagne products:
Fraise, Fraise à la Lavande, Fraise Framboise, Framboise,
Framboise à la Rose, Framboise Betterave Citron vert,
Abricot, Abricot Fraise, Abricot et Amandes Grillées Rhubarbe,
Rhubarbe et Fraise, Griotte, Mûre, Fruits Rouges,
Figues de Solliès Pont(AOC), Orange Douce, Orange Amère,
Orange et Pamplemousse, Pêche Abricot, Kiwi et Citron Vert,
Ananas Orange et Gingembre, Melon Citron, Myrtille,
Clémentine, Gelée de Groseille, Gelée de Mûre,
Gelée de Pomme, Gelée de Coing
Look for her Internet site, and possibly an e-commerce component in the next year. For now, her Facebook page is the best place for updates.
Where to find Un Jour à la Campagne jams?
Un Jour à la Campagne (until September 30, 2016)
5 Rue Victor Hugo
84 Bonnieux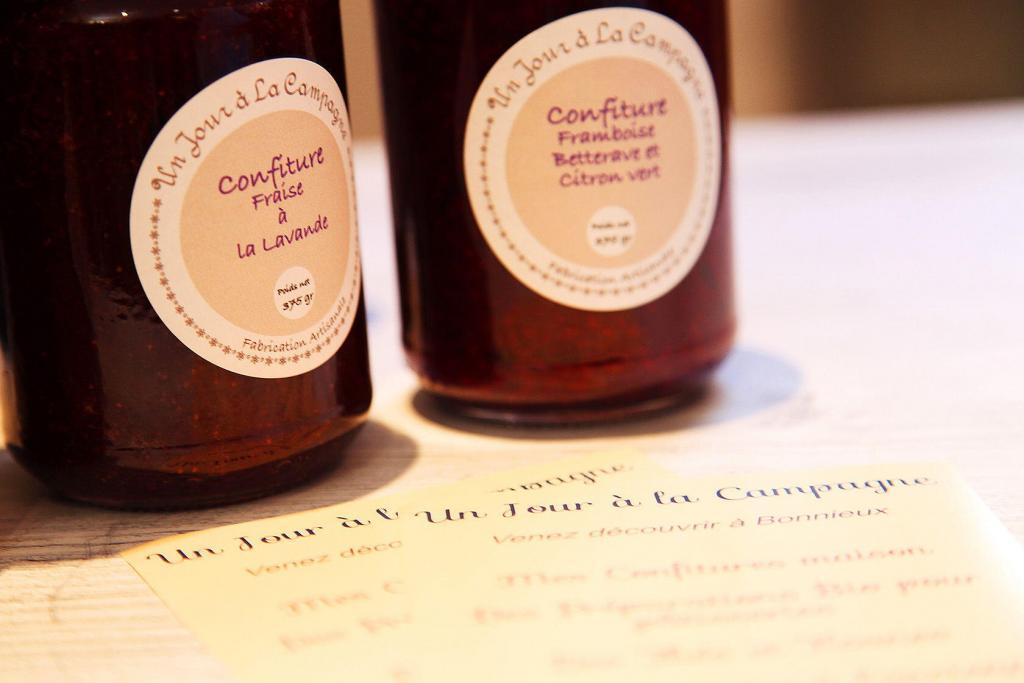 Or, any one of the following locations in Provence:
Cosy Fruits
Route de Apt
84 Coustellet
Sous un Olivier
16 Rue de la République
84 L'isle Sur La Sorgue
Boulangerie Alaise
Rue Victor Hugo
84 Bonnieux
Ballon 2 Rouge
50 Avenue du Maréchal Juin
13210 St Rémy de Provence
L'Épicerie
101 Avenue de la République
83210 La Farlède
Le Goustadou
83 Bargème
L'Eolienne
83 Comps sur Artuby
Esprit de Provence
Route Napoléon
06 Seranon
Traiteur de la Napoule
1 Rue Jean Honoré Carle
06 Mandelieu La Napoule
Pleine Terre (starting in Sept 2016)
18 Rue de la République
84 Orange
Image Credits: Photos provided by and published with the permission of Isabella Ibba Photographe @ www.isabellaibba.com