Classic Recipe for Grandmother's French Butter Cookies
French Butter Cookies – Les Sablés. Long ago when my grandmother was still of this earth, she shared with me her French butter cookie recipe, Sablés Normand. She had been making it for years, but the recipe dates even further back than that
…Continue reading here for GGG's post on these traditional French cookies that are just as delicious as shortbread. This is not a classic Provencal recipe, but how could we resist? In her post you can see the step-by-step recipe process in photos.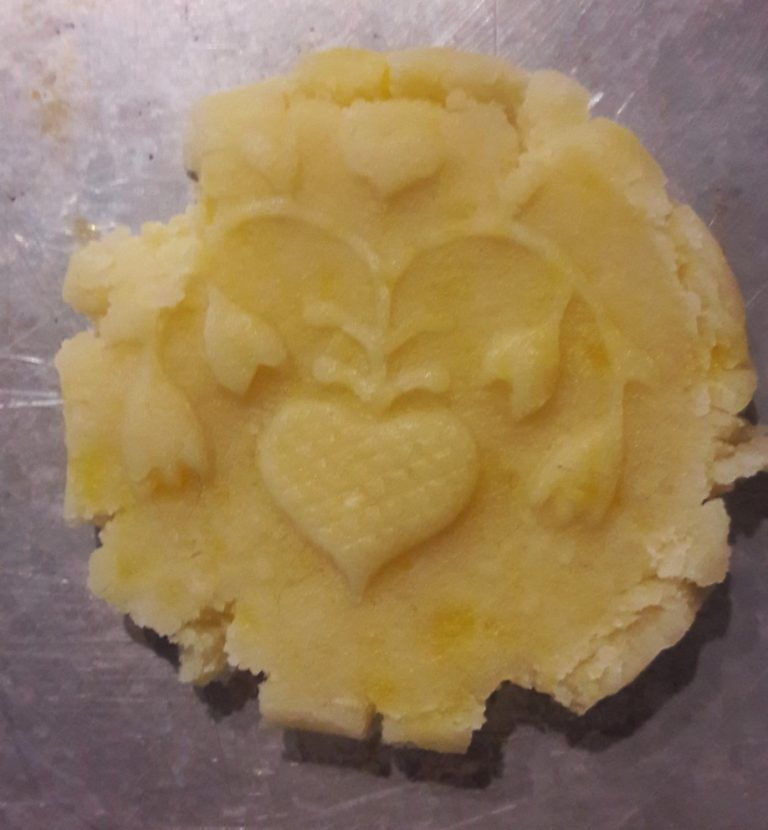 Grandmother's French Butter Cookies
A traditional French sweet treat.
Ingredients
250

gr (1 ½ cups)

Flour

150

gr (1 ½ sticks)

Unsalted Butter

melted

65

gr (1/3 cup)

Sugar

1

Egg Yolk
Instructions
Melt the butter and set aside.

Mix the sugar with the egg yolk until you get a wet crumbly mixture.

Add the flour until you get a dry sandy texture.

Add the melted butter and stir until the dough sticks together (do not over mix).

Chill the dough 1 hours or until firm, or not! I never have the patience

Take a pinch of dough and form a 1" ball that you place on a lightly buttered cookie sheet.

Flatten each cookie to ¼" with the flat bottom of a glass, or a cookie stamp as I did.

If they stick, lightly flour the dough rather than oiling like I did!

Bake at 375F (190C) for 10-12 minutes or until lightly golden around the edges.

If you want a more even look, try shaping the dough into a cylinder in plastic wrap and chilling thoroughly before slicing and baking.
Notes
By the way, "sable" also means sand – the texture you get from mixing the butter, sugar, flour, and egg yolk.