Elizabeth Bard's Cherry Clafoutis
This sweet summer recipe comes from Elizabeth Bard's latest book Picnic in Provence: A memoir with Recipes. The recipe for this delicious cherry dessert is published with the author's permission.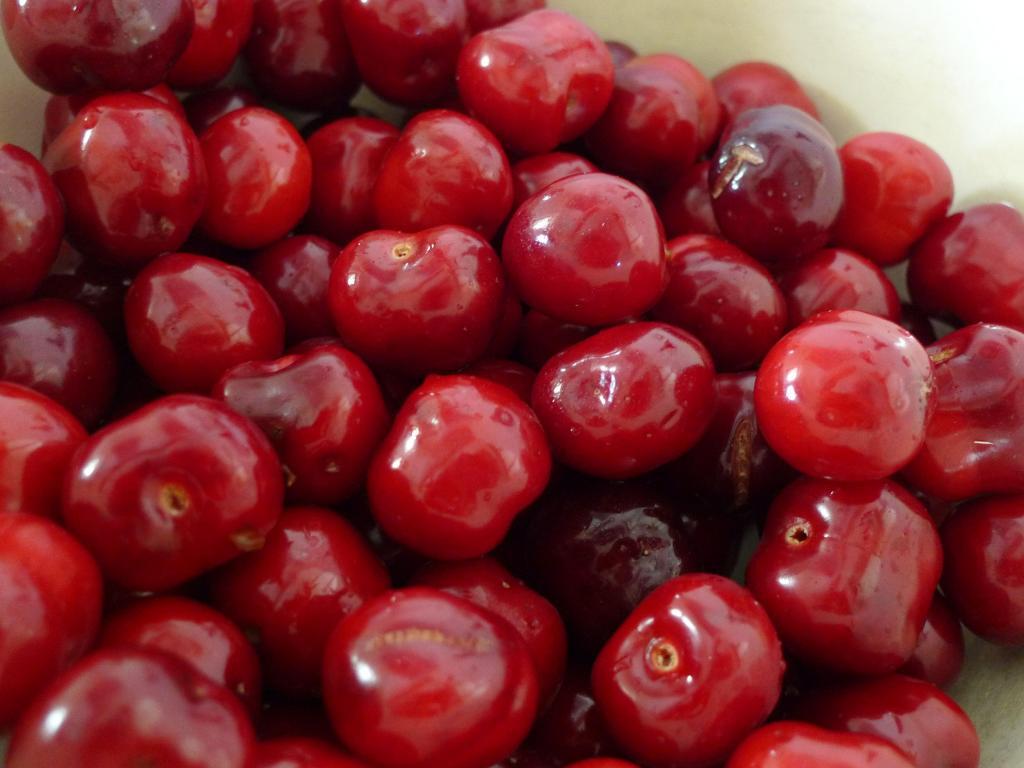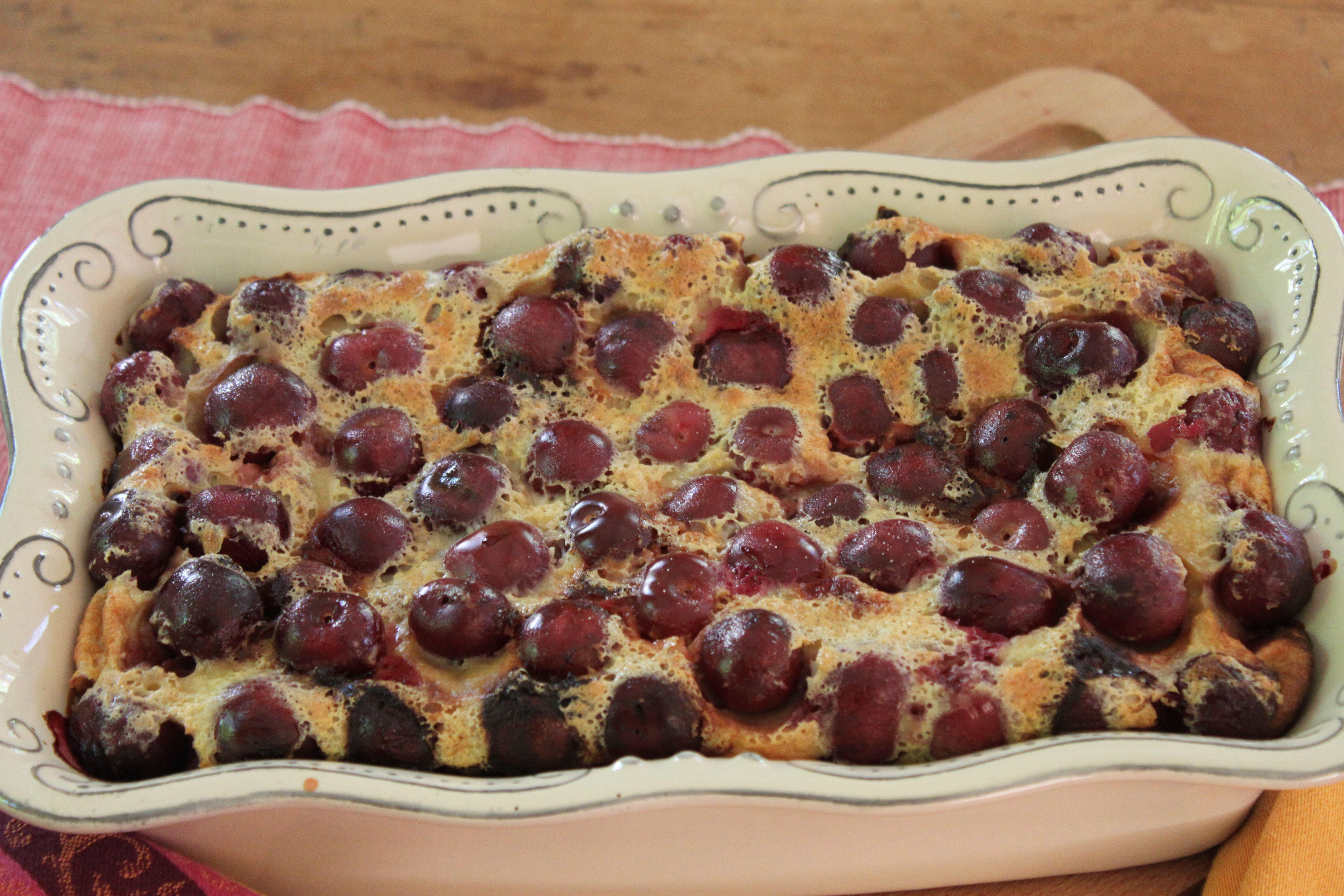 Cherry Clafouti - Clafoutis aux Cerises
Clafouti is a homey dessert, a wobbly set custard chock-full of summer's first cherries. What it lacks in elegance, it makes up for in comfort and sheer de- liciousness, perfect for brunch among friends. I've been fiddling with clafouti recipes for many years. Jean's had too much flour for my taste, more like a Far Breton. This recipe is adapted from Les Clafoutis de Christophe by Christophe Felder (Éditions Minerva, 2001). Many traditional clafoutis use unpitted cher- ries, to get the bitter almond flavor from the pits, but if you don't want to pay for your guests' dental work, I suggest you pit the cherries and add some amaretto instead!
Ingredients
¾

cup

Sugar

2

large

Eggs

2

Egg Yolks

⅓

cup

Flour

1

cup +1 tbsp

2 % Milk

1

cup +1 tbsp

Light cream

(18–20 % fat)

1

tbsp

Amaretto, rum, or kirsch

1

pound

Cherries, pitted
Instructions
Preheat your oven to 400°F.

In a medium mixing bowl, whisk together sugar, eggs, and egg yolks until a light lemon yellow. Add flour; whisk to combine. Pour in milk, cream, and amaretto, whisking just to combine — this is like pan- cake batter; once you add the flour, you don't want to overwork it.

Butter and sugar a 10-inch ceramic tart mold (I sometimes skip this step and just line the dish with a big sheet of parchment paper).

Put the cherries in the bottom of the mold. Give the batter a final stir and pour it in. Bake on the middle rack of the oven for 50 to 55 minutes, until well browned and fully set in the middle. Serve slightly warm or at room temperature (though I never say no to the leftovers straight from the fridge the next morning).
Notes
Tip: You can make clafouti with any kind of seasonal fruit that won't give off too much water; blackberries and apricots immediately come to mind.