Death in Avignon a Book Review
Murder-Mystery in Provence
Death in Avignon is the second in a series of murder-mysteries by co-author team Serena Kent. After the crazy Death in Provence introduction to her new village and home, expat Penelope Kite is finally settling into a comfortable rhythm in St Merlot. She continues to improve her French and has even had guests over for meals to her home – Le Chant d'Eau. Until she suddenly finds herself in the middle of the action at an art gallery in Avignon. What appeared at first to be a medical emergency as an artist takes sick at the exhibition, turns deadly. Is it a murder?
Ms. Kite is determined to find out.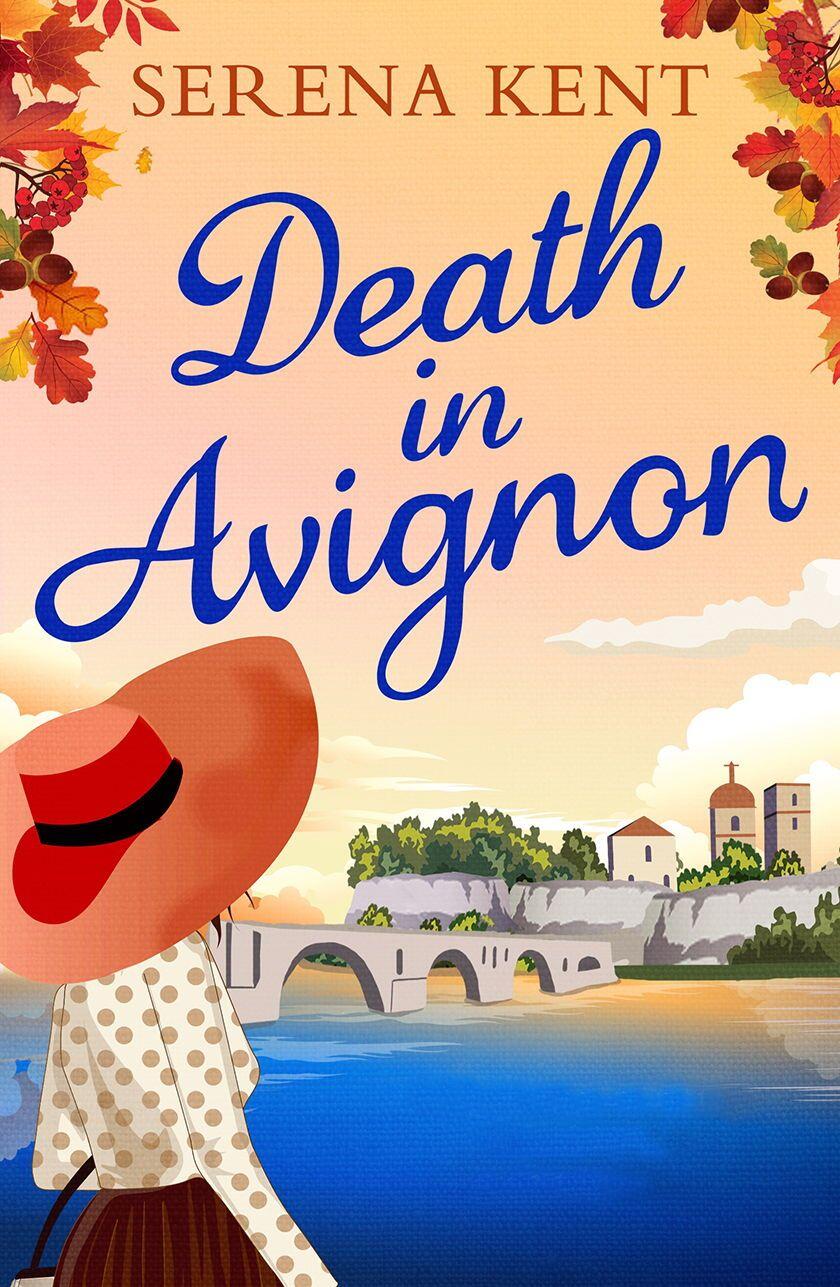 Many of the characters from the first book Murder in Provence (click here for our book review) make their appearance in this second book. Including, the handsome village mayor, allusive estate broker, and Penelope Kite's larger than life friend Frankie. There are olives, almonds, croissants (bien sûr), artists' tableaux and even a Russian connection. These elements combined with plenty of plot twists to keep you guessing whodunit. The gruff police chief is back and clear he does not want Ms. Kite's assistance in this deadly matter. However, with her work experience in forensics, Penelope Kite follows a circuitous trail, uncovering clues towards the potential murderer.
Similar to the first Serene Kent book this one is hard to put down. If you are looking for the perfect beach-read or something for a lazy rainy day, Death in Avignon is the answer.
About the Authors
Serena Kent is the nom-de-plume perfect for a couple who split time between the Luberon in Provence and Kent in the United Kingdom. After work as a journalist, Deborah Lawrenson has published multiple novels including The Art of Falling, The Lantern, The Sea Garden and 300 Days of Sun. Her husband Robert Rees draws upon his career in banking and a passion for music to complement the team.
Book for Mystery Lovers
If you enjoy losing yourself in the pages of a murder mystery, then Death in Avignon should be on your must-read list. It is possible to read this book as a standalone. However, as most of the characters including the crime-busting star Penelope Kite make their appearance in Serena Kent's first book Death in Provence it's recommended to read the books in order. Available on Amazon or simply by clicking the book cover below to order your copy.
Get Social
Follow Serena Kent's adventures on Facebook, Twitter and Instagram.
Deborah Lawrenson is a Perfectly Provence contributor, enjoy her articles here.
Discover Deborah Lawrenson's books, blog and more on her website.
All rights reserved. Perfectly Provence articles and other content may not be published, broadcast, rewritten (including translations into other languages) or redistributed without written permission. For usage information, please contact us.
Syndication Information
Affiliate Information
As an Amazon Associate, this website earns from qualifying purchases. Some recipes, posts and pages may have affiliate links. If you purchase via these links, we receive a small commission that does not impact your price. Thank you in advance for supporting our work to maintain Perfectly Provence.