Curious Histories of Nice by Margo Lestz
The funny thing about life and travel is that we are often more curious about a new environment than our status-quo location. According to Margo Lestz, "Life in a foreign country is never dull and each day is a new learning experience." She launched her blog The Curious Rambler in 2012 as a way to share novelties and interesting tidbits from her travels.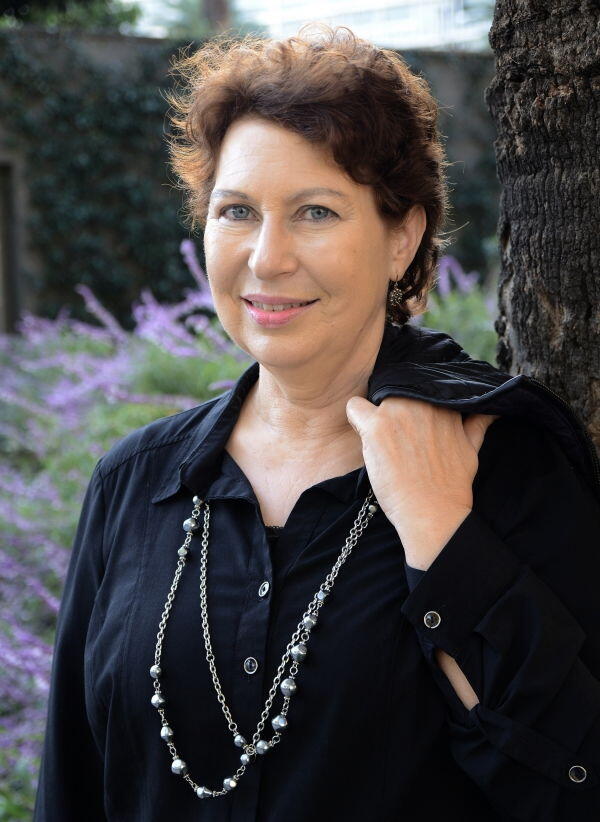 Lestz is an American with Midwestern roots; she grew up in Southern Illinois. In 2003, Lestz and her husband moved to London, England, admittedly an interesting place to live. However, one could argue the weather is a bit spotty. After two rounds of pneumonia, Lestz determined that the climate in the south of France might be a better fit for her health. She and her hubby now have two homes – London and Nice.
Almost everyone who has visited Nice can understand why you might fall in love with the city. We asked Margo Lestz what keeps her coming back to her Cote d'Azur hometown?
"Nice is a wonderful city. It's just the right size – big enough that there is always something going on, but small enough to walk everywhere. I like the weather in the winter, and I find the people to be friendly and laid-back. That's not always a good thing when you are trying to get something done, but in general, it makes for a nice lifestyle."
The Curious Rambler came to life when Lestz headed to Florence, Italy, to for an Italian language course. After three months, she had mastered some Italian and discovered that she loved writing about history.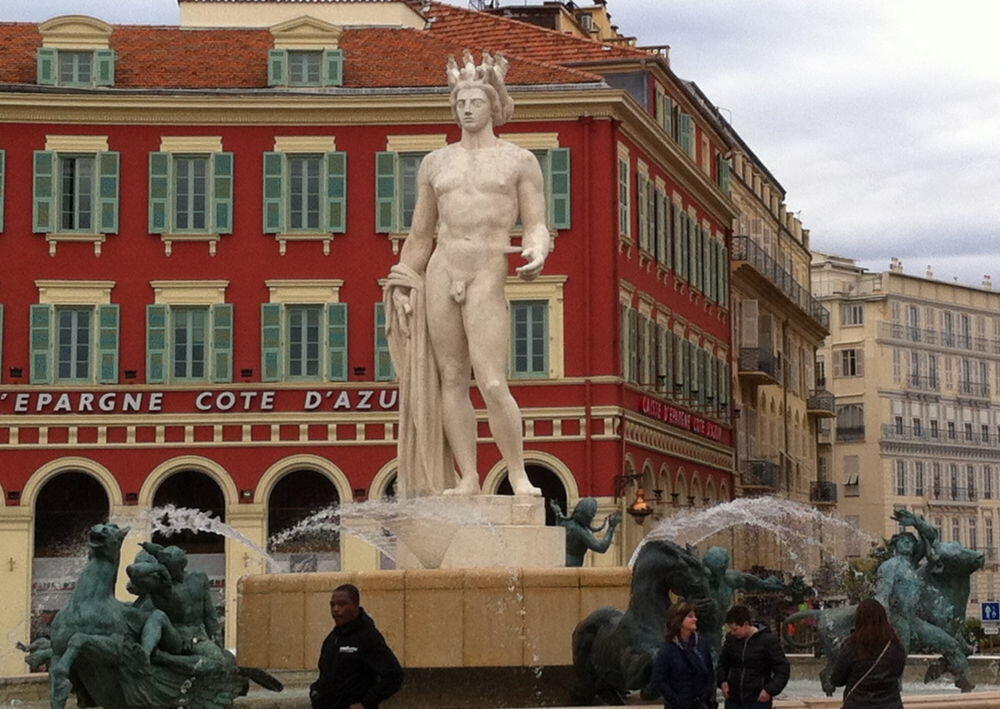 According to her website, "She believes history is fascinating, often funny, and should never be dull."
Now, those stories are making their way into books that Margo Lestz has coined her Curious Histories series. Since November 2014, Lestz has published two books:
French Holidays & Traditions, made up of twelve chapters, one for each month. In each chapter, you find a little-known, and often amusing, story behind a holiday or tradition for that particular month.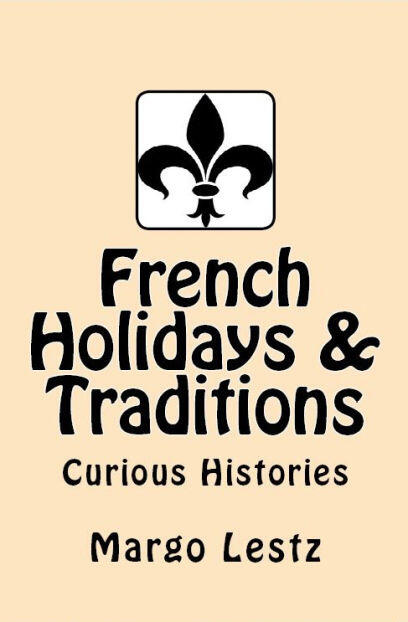 Curious Histories of Nice, France contains tales about historical events, people, or places in Nice. Lestz tries to find stories about something interesting that happened at a certain place, or a colourful character associated with an event. These are not just your "names and dates" type histories – they are curious histories.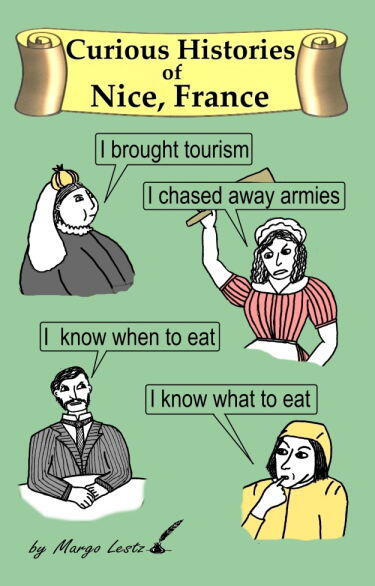 Now we are a bit curious, can you share a couple of the Curious Histories of Nice?
One story that I love is about Queen Victoria in Nice. She would spend her winters here and ride around in a little cart pulled by Jacquot, the donkey that travelled with her on her private train.
And I love the Niçoise heroine, Catherine Segurane. She was a laundry lady who saved the city from a Turkish invasion by whacking the soldiers with her laundry paddle and then lifting her skirt and mooning them.
Then there is the story of the Victorian Scottish lord whose wife would get carried away chatting with the other ladies on the promenade and lose track of time. He convinced the city of Nice to fire a cannon every day at noon to remind his wife to come home for lunch – a tradition that continues to this day.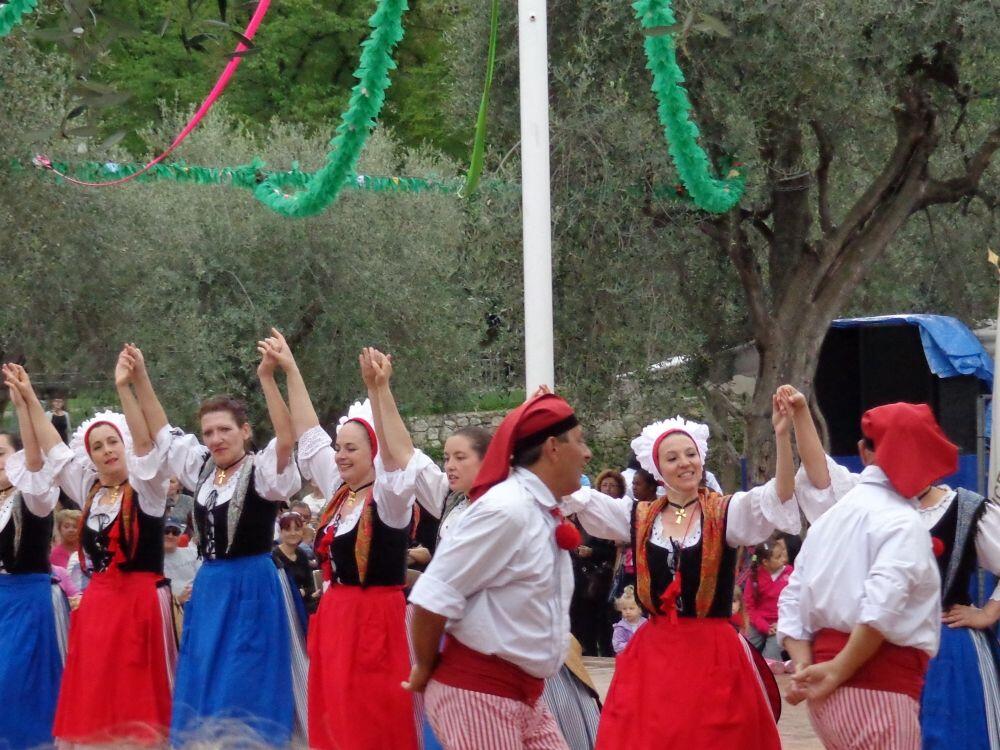 If a reader were to ask you about your must-do "where the local's go" in Nice what would you recommend?
I would say visit the market in Cours Saleya in the Old Town for the colourful fruit, veggies, flowers, then wander through the winding old streets for a bit of shopping.
Be sure to try some socca and other Niçois specialities: Chez René Socca in the Old Town has a decent selection for a snack or light meal.
There are way too many good restaurants to mention them all, but Bistrot d'Antoine, and Oliviera are always good choices.
For dessert, there is Fenocchio Maitre Glacier with two shops in Nice and almost any flavour imaginable. Or the La Maison Auer a beautiful chocolate shop full of temptation, located across from the Opera.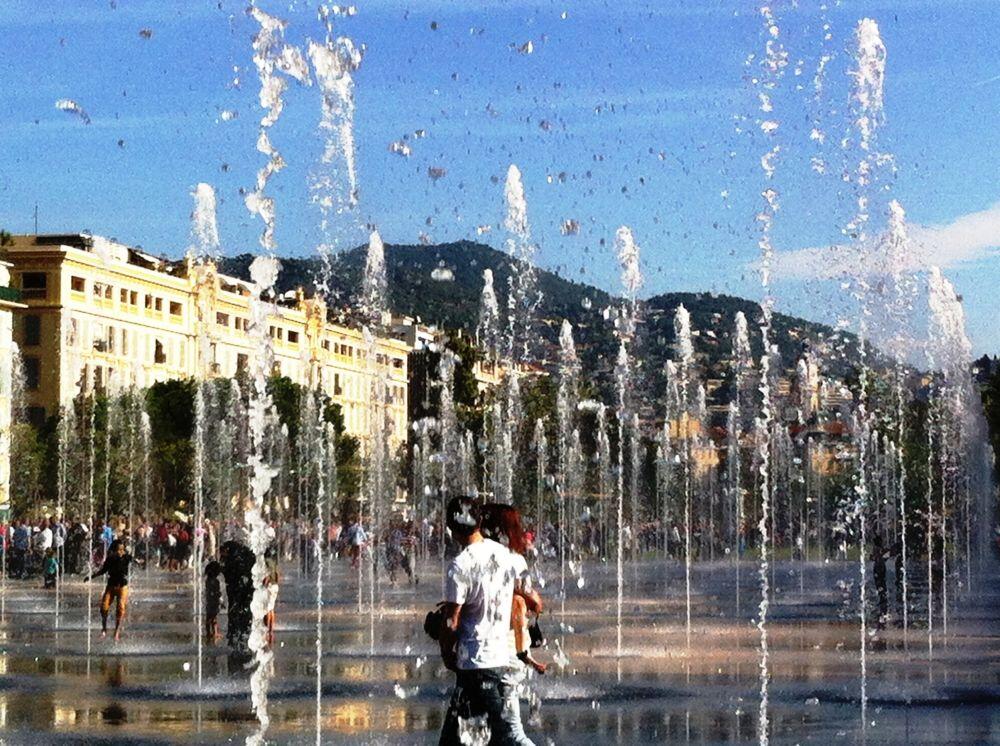 Take a walk through the Promenade du Paillon park with the dancing jets of water, go to the top of the Colline du Chateau for great views over Nice, and of course, walk along the sea on the Promenade des Anglais.
For museum lovers:
You can visit the Marc Chagall Museum, the Matisse Museum, the Massena Museum for a bit of Nice's history, and the small Palais Lascaris, a 17th-century villa in the Old Town.
If taking in the local sites is not enough, chances are there will be some other events going on that might strike your fancy.
Photo credits: all photos provided by and published with the permission of Margo Lestz