Is Col de la Bonette the Highest Road In Europe?
In the easternmost part of Provence, near the border with Italy, lies the wild and rugged Mercantour National Park. It is famous for its natural beauty, its Bronze Age stone carvings and its growing population of grey wolves. It is also home to the Route de la Bonette, a road that claims to be the highest in all of Europe. But is it?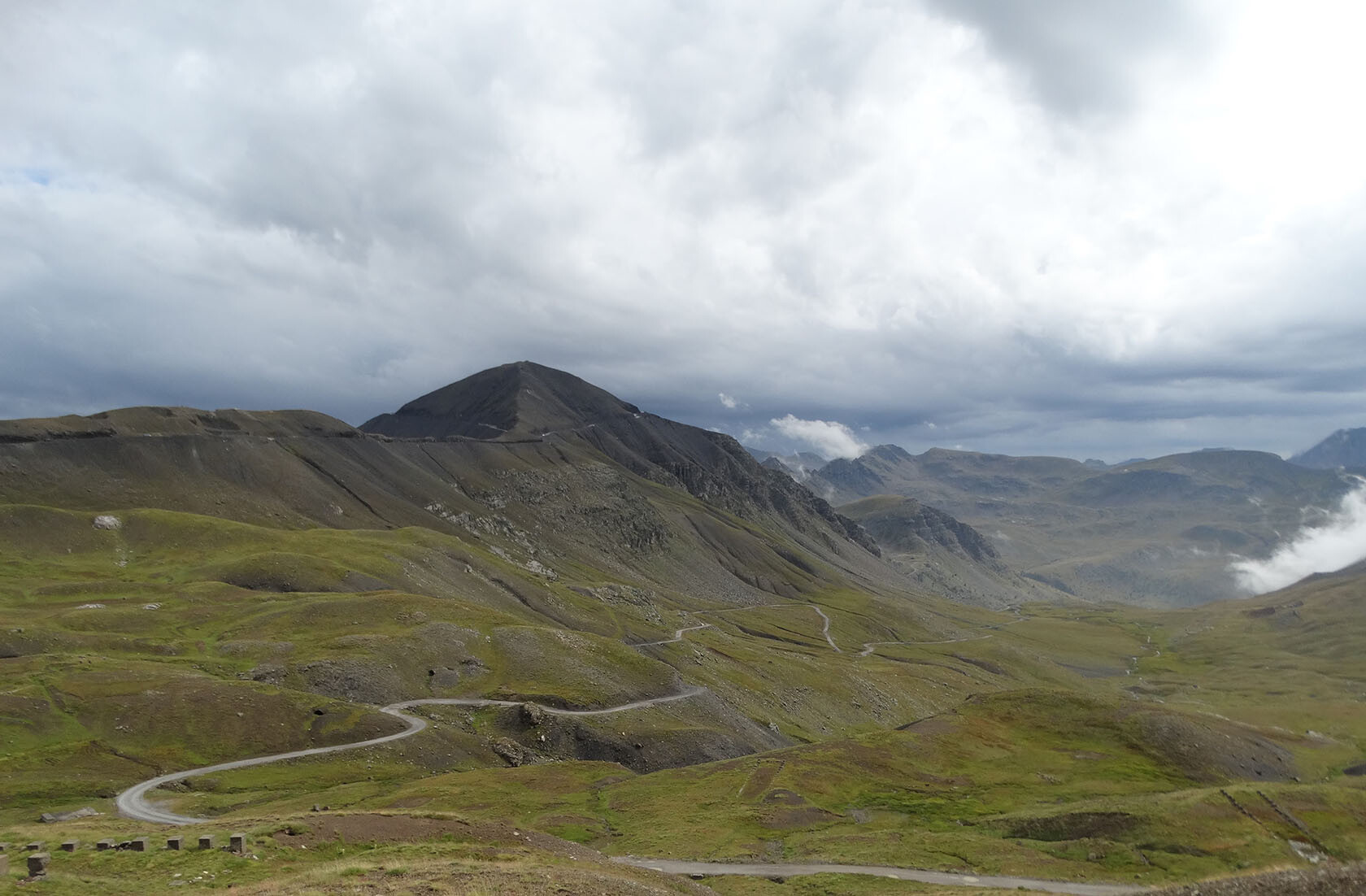 Cycling Challenge
Originally a mule driver's path through the mountains, the Route was enlarged in 1832 and then proclaimed an Imperial Road by Emperor Napoleon III in 1860. Passing next to a high peak called Col de la Bonette (2,715 meters), the Route today is popular with cyclists who like a challenge. To get a taste of what biking is like in this beautiful area, check out this short video.
The Route has been included in the Tour de France four times, most recently in 2008. The Tour is famous for its mountain stages, and this one is the highest of all.
Those brave souls who would like to follow the path of the cycling professionals can start from the village of Saint-Etienne-de-Tinée and ride north, climbing 1,650 meters in 26 kilometres. Or they can start from the opposite direction, beginning in Jausiers and climbing 1,600 meters in 24 kilometres. In either case, it's quite a climb! There is a roadside marker every kilometre that shows the elevation and how long a ride there is still to go.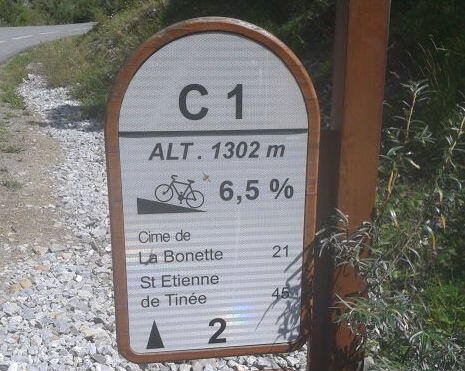 Those who bike along the Route (or, for us mortals, drive) can see vestiges of the Maginot Line of the Alps, built before the Second World War to protect France's border with Italy. There are also the ghostly remains of Camp des Fourches, a WWII barracks built a few miles south of the Col on the southern side.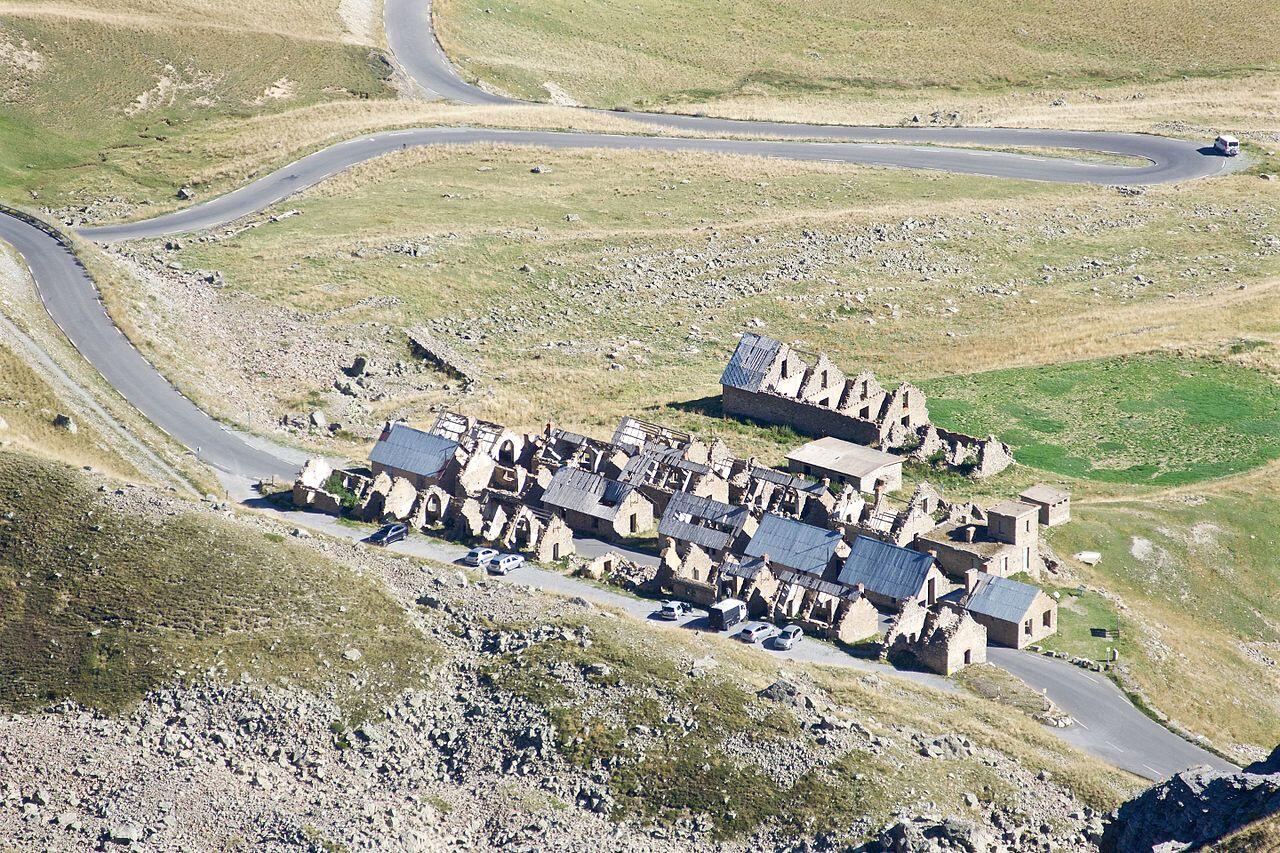 Highest Road in Europe
Now, how about the claim to be the highest road in Europe—is it true? Well, like a lot of things, the answer depends on how you ask the question. Does a "road" have to be paved? Must it be a true pass through the mountains, or does a one-way road to a ski resort count? How about roads only accessible to all-terrain vehicles? Depending on how you define "highest road," there are dozens of possible answers, in Austria, Switzerland, Spain, and elsewhere. And each one has its advocates.
But perhaps nowhere do the partisans of a "highest road" feel as strongly as those of the Route. They stake their claim by stating it on official French road signs, daring others to disagree.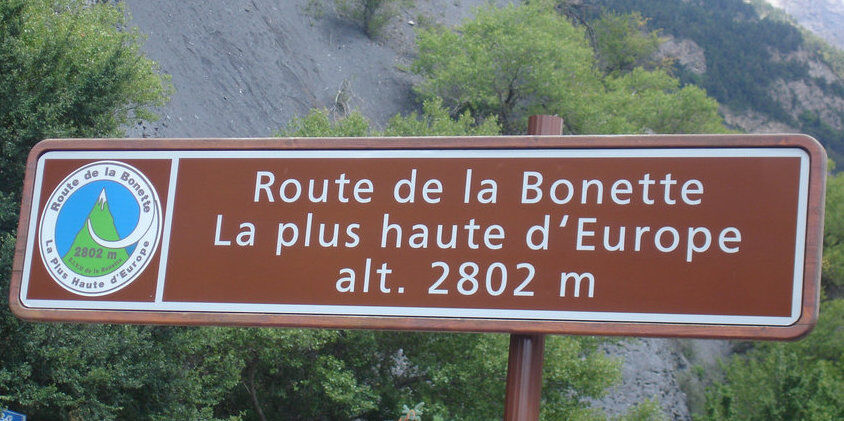 These signs avoid the inconvenient fact that the Col de la Bonette is actually 87 meters lower than the claimed 2,802-meter elevation. What's up with that? It seems that there is a scenic loop off to the side, a kind of "road to nowhere," that achieves the higher number. Should that count?
Let the arguments begin!
Image Credits:
Col de la Bonette: Creative Commons License attribution Michel Royon
Countryside: Creative Commons License attribution Leon Petrosyan
Camp des Fourches: Creative Commons License attribution Vnc106
Kilometre marker: Creative Commons License attribution Cyclingralph
"Highest road" sign: www.skiinfo.fr