Writing the Romance in Provence
The writing bug struck early. Karen Aldous says that she began writing as a girl and started her first novel in her twenties. Inspired by Provence and jolted into action by a family illness she is now the author of two books The Vineyard and The Chateau.
Karen Aldous lives on the edge of the North Downs in a Kent village, but within easy access to the buzz of London and, the splendour of France. Karen loves nothing more than to be surrounded by family and friends and when travelling, will take any opportunity to share her time with them whether walking, skiing, cycling or, simply opening a bottle of wine. She values the experiences that travel and exploration can bring and now with two of her first novels published in 2014 wants nothing than to continue the dream life she treasures. She is currently writing her third and planning her fourth novel both of which will be out later this year.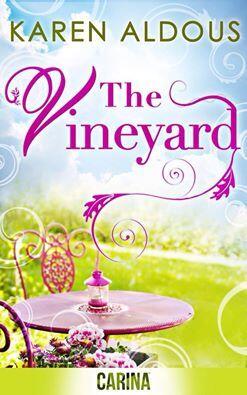 Karen describes how the romance of Provence helped her to envision and create the characters for her books:
Provence is Romance. From my first visit, inspired by Pete Mayle's, A Year in Provence, the area, no I'll rephrase that, the phenomenon, scorched my senses. I say phenomenon because that is how I'd define it. The area of PROVENCE has figuratively sprawled and is now perceived by many of us as hills and their villages rolling back to the Alps from Toulon to the Cote d'Azur. Like many others, I was smitten, I still am but, immediately I knew my character would live there. She had run away from her Kent home, was working on French campsites and was still young. Too young, I figured to be living in a small rural village. And as much as I adore Aix-en-Provence, Lizzie, I decided was going to be hooked by glamour; a vibe many readers would also aspire to, somewhere cosmopolitan, where culture collided with couture. Shopping, beauty, F1, film festivals along with pavement-cafes are now popular addictions, so my character was going to be part of that. Cannes was the perfect location although, not necessarily an affordable option for her to be based so, she had to pull something special out of the bag; a run-down backstreet beauty salon she could re-build.
Then the real romance could begin. Appealing to any age. The stunning setting of Bonnieux would provide a perfect getaway with magical sun-filled evenings and a landscape to provoke the character's senses. It couldn't fail to harness a romantic atmosphere. But, does Lizzie really get to know her hero and his motivations? The man she was falling in love with was strangely creating a vineyard back at her Kent home, a farm, but, he is also frequently visiting Provence, she discovers, for others reasons!
As France and wine have always been synonymous and Provence having such a rich imagery of vineyards basking in its extraordinary light, this was a huge lure for the hero, Cal. The dream; to own his own vineyard in Provence after leasing land and creating one in England. And, again, this amazing landscape was able to provide such a plethora of material for me to work with. Added to that, I studied viticulture on week-long course in Sussex to gain a better understanding of growing wine. So, Provence has so enriched my life and knowledge as well as hooked me aesthetically. It is then, no wonder that I am highly inspired to write Cal and Lizzie's next chapter and return to this heaven which is, Romantic Provence.
Available as e-books published by CarinaUK (Harlequin/Harper Collins) on Amazon U.K The Vineyard and U.S.A The Vineyard.