A Visit to Musée Angladon-Dubrujeaud in Avignon
On one of my many visits to beautiful Avignon France, I found a small hidden jewel. I spent an enjoyable afternoon in the Musée Angladon-Dubrujeaud, a small and intimate museum, which displays the art collection of famous Parisian couturier and art collector Jacques Doucet.
Musée Angladon-Dubrujeaud Avignon
Since 1996 this private museum in the center of Avignon displays masterpieces from Degas, Cézanne, Sisley, Van Gogh, Picasso, Modigliani. The collection is in the home of the museum founders, Jean and Paulette Angladon-Dubrujeaud. They were the heirs of this famous Parisian couturier and collector Jacques Doucet.

Who was he
Jacques Doucet (1853–1929) was a French fashion designer. He was known for his elegant dresses made with flimsy translucent materials in superimposing pastel colours. His most original designs were those he created for actresses of the time. Cecile Sorel, Rejane and Sarah Bernhardt (for whom he designed her famous white costume in L'Aiglon) all often wore his outfits, both on and off the stage. For the aforementioned actresses, he reserved a particular style, one which consisted of frills, sinuous curving lines and lace ruffles the colours of faded flowers. Doucet was a designer of taste and discrimination who valued dignity and luxury above novelty and practicality and gradually faded from popularity during the 1920s.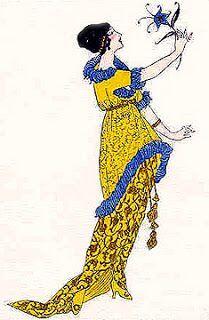 A collector of art and literature throughout his life, by the time of his death he had a collection of Post-Impressionist and Cubist paintings (including "Les Demoiselles d'Avignon", which he bought directly from Picasso's studio. He was known for his elaborate parties and opened his home in Paris for all who wish to see his collection of art. Art enthusiasts, collectors and fashionable ladies attended these gatherings, the ladies often dressed in diaphanous fashions by Doucet.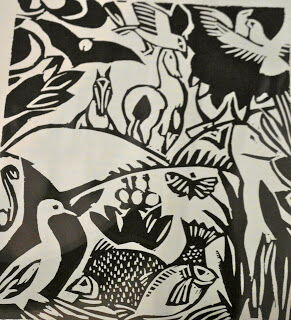 Jacques Doucet's Collection
As a printmaker and painter for over 40 years, finding woodblock prints and a small etching press in this collection was an extra bonus. I was taken by the wonderful works of Paulette Angladon-Dubrujeaud (Paulette Martin 1905-1988). Her oils of the countryside and portrait of her husband Jean Angladon-Dubrujeaud were very well done.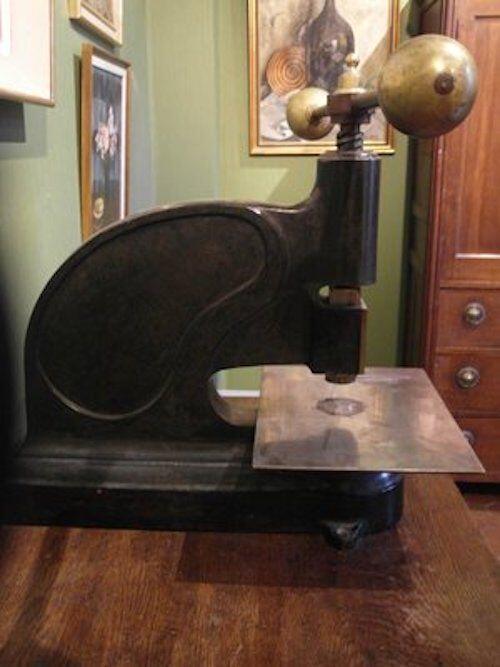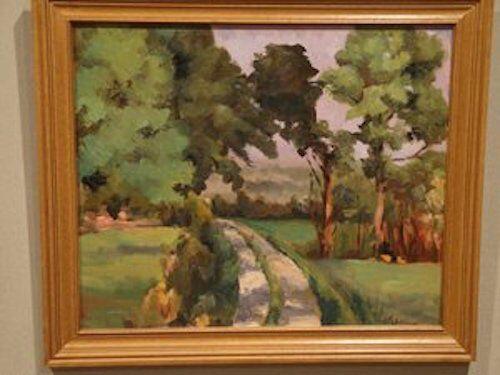 The Angladon-Dubrujeaud museum is home to a collection of works by major artists from the 18th, 19th and 20th centuries. Jean and Paulette Angladon-Dubrujeaud, painters and engravers, Avignon by birth and adoption, generously provided for their former home to be transformed into a museum to hold the collection they had inherited and added to.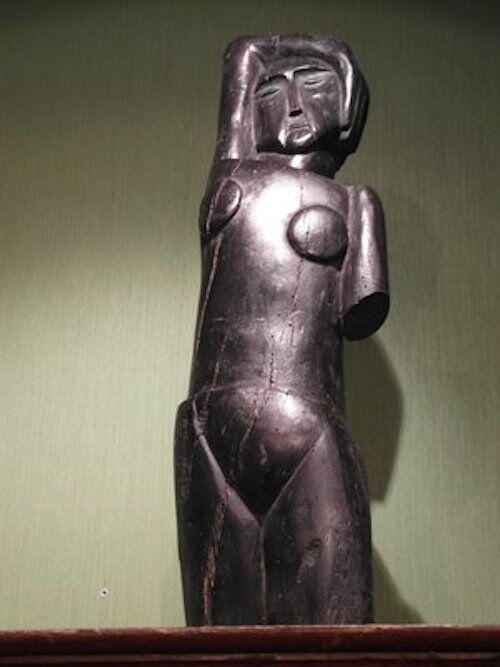 In accordance with their wishes, on the upper floor, their home has retained the charm of an art lover's interior. The museum includes a medieval and Renaissance room, the artists' studio, the Chinese room and the 18th-century living rooms which display many canvases, drawings, signed furniture and works of art.
Angladon-Dubrujeaud Foundation
During his life, Jacques Doucet acquired a magnificent collection of works from the 18th century, furniture from the Far East and pieces from artists of the modernity. These works include Van Gogh's Irises (Los Angeles, The Getty Museum), Picasso's Demoiselles d'Avignon (New York, The Museum of Modern Art), Rousseau's Snake Charmer, The Circus sketch by Seurat, and On the Beach by Manet (all Paris, The Musée d'Orsay).
His great-nephews Jean Angladon and Paulette Martin have maintained a coherent, valuable and rich part of this Doucet's collection, increased by purchases of Old Masters works. The two of them were inhabited by the desire to share with the public the wonders that have persisted in their family for two generations. The end of their life was dedicated to the organization of an art museum in the building they have lived in since 1977. Upon their death, the Fondation de France implemented their will by creating Angladon-Dubrujeaud Foundation, recognized of public utility by decree of the State Council, under the aegis of which are placed the creation and expansion of Musée Angladon.

Practical Information
On your next visit to Avignon take an hour or two out of your day and enjoy the quiet elegance of viewing these works by some of the best artists of the era. You won't regret it.
Musée Angladon (website)
5 Rue Laboureur, 84000 Avignon, France
Telephone + 33 (0)4 90 82 29 03
Closed Mondays
April 1 – October 31st, Tuesday through Sunday 1 p.m. to 6 p.m.
November 1st – March 31st, Tuesday through Saturday 1 p.m. to 6 p.m.
Details on other museums in Avignon that are worth visiting.
Guided Art Tour
I will be returning again to share this pretty little jewel this fall with several small groups on my Provençe~From An Artists' Point Of View Tour.
Fall 2019 dates are sold out. However, spring 2020 dates are now formulating. Please contact me for information and to reserve your place. Come Join Me.