Updated Luxury at Marseille's Le Petit Nice
It has been almost a century since this boutique hotel first opened its doors on the shores of the Mediterranean. Germain Passedat purchased the Villa Corinthe in 1917 and chose the name "le Petit Nice" as a tribute to the villa's stunning location on the azure shoreline. Even today, 100-years later, the property is a seaside oasis, with a relaxed vision over the aquamarine waters as Marseilles' traffic snarls outside the walls.
"Le Petit Nice is 5 minutes from the city centre and 100 km from the noise." Germain Passedat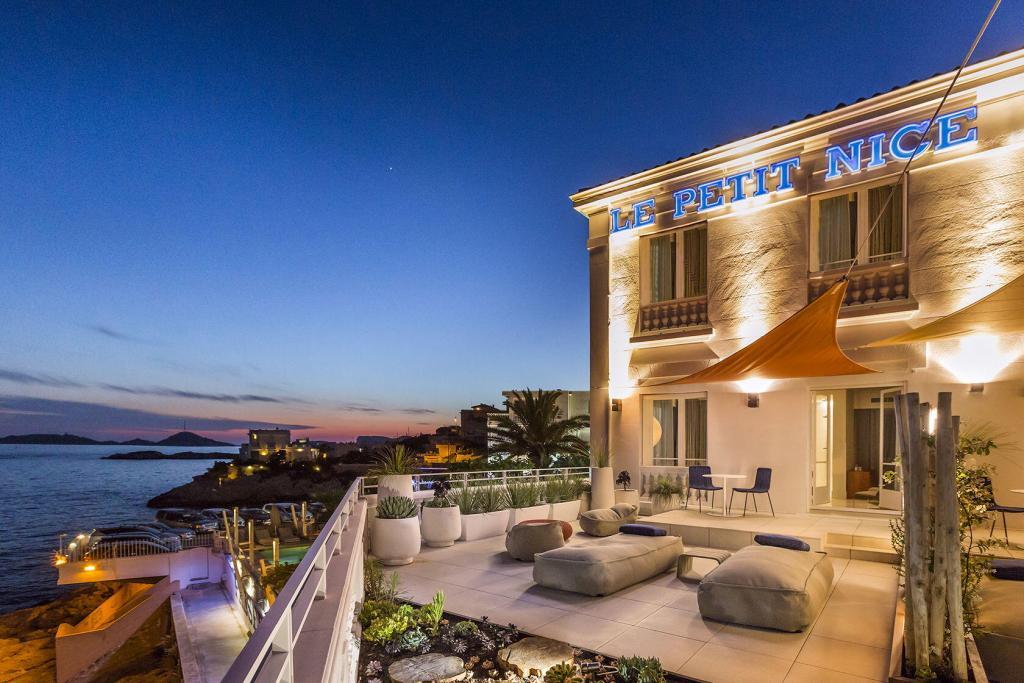 Gérald Passedat is the third generation of his family to place his golden tongs in the business. He officially took over the hotel and restaurant in 2000 from his father Jean-Paul who was both an hotelier and opera singer. Building on his father's legacy (2 Michelin stars) Gérald Passedat's kitchen achieved a 3rd Michelin Star in 2008. The restaurant at le Petit Nice is the perfect place to go for a special occasion. The cantilevered dining room contributes to the impression that you are floating on blue water through your divine meal. The table service at le Petit Nice is nothing short of fluid perfection.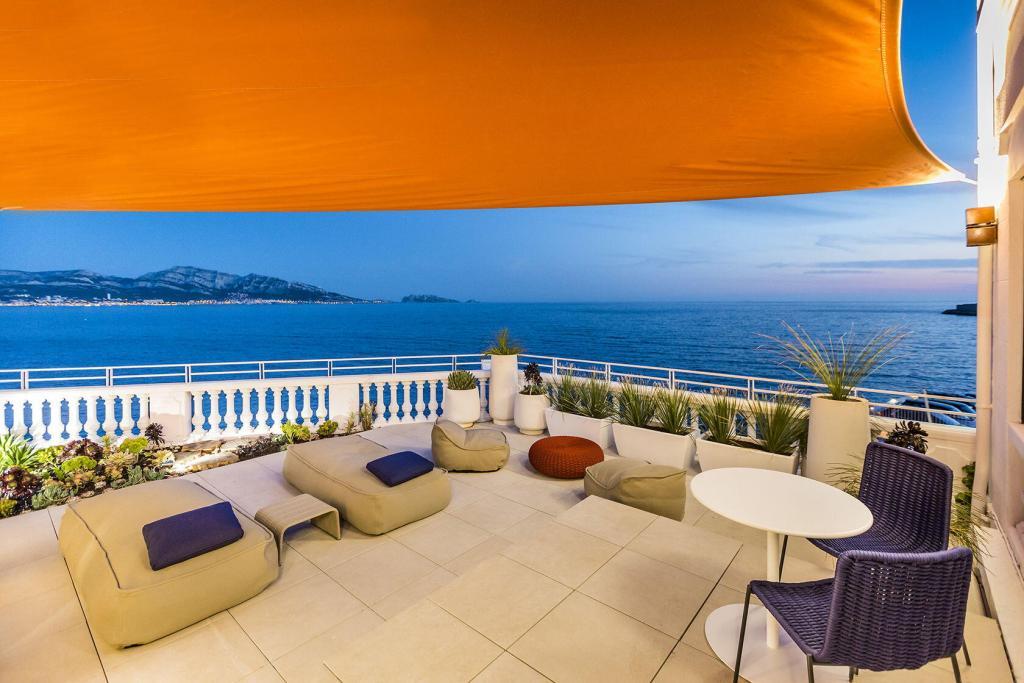 The chef has a couple signature dishes (Loup Lucie Passedat and his Bouille-abaisse) that acknowledge the bounty of products readily available in the Mediterranean basin – from both land and sea – "100% Mediterranean." Gérald Passedat says he was named after a figure in Lakmé an opera by Léo Delibes. With all the moving parts at le Petit Nice and his other culinary pursuits perhaps the musical reference is suitable.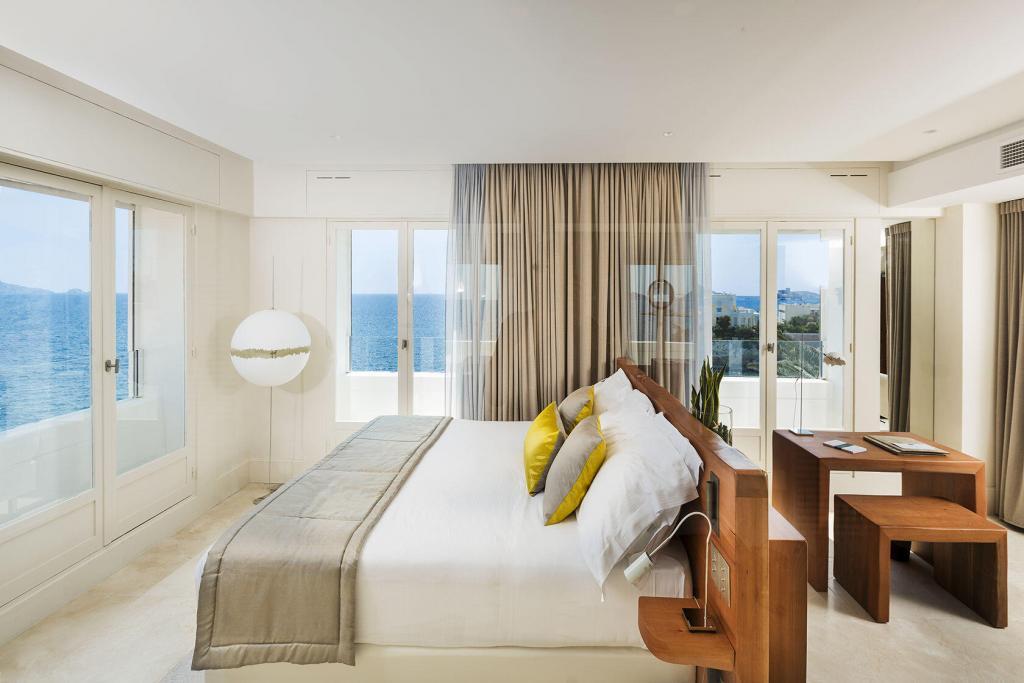 Gérald Passedat sets the vision and orchestrates a team who deliver food to thousands of visitors at MuCEM's Le Môle Passedat, Fort St Jean and la Table at J4. In addition, there are cooking classes available at le Môle.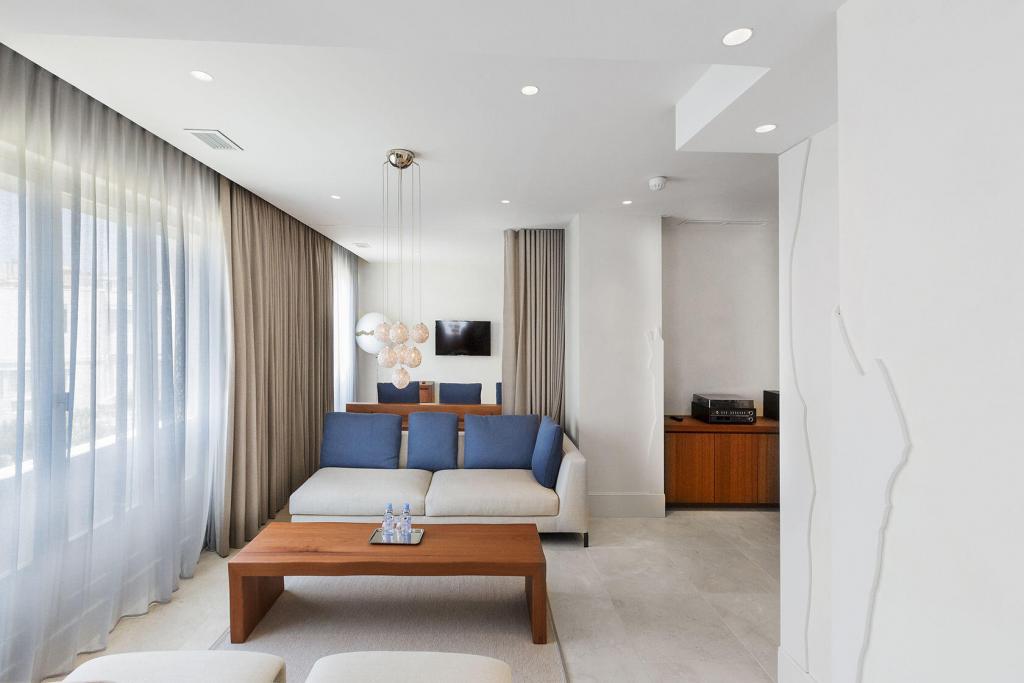 Back at le Petit Nice, even a 3-star reputation in the restaurant and sparkling coastal backdrop could not cover the fact that this luxury hotel needed a facelift. It took nine months, a large (undisclosed) budget, two professionals Rudy Ricciotti (architect) and Gérard Traquandi (painter), and a team of contractors to refresh and revitalize the 16 guest rooms.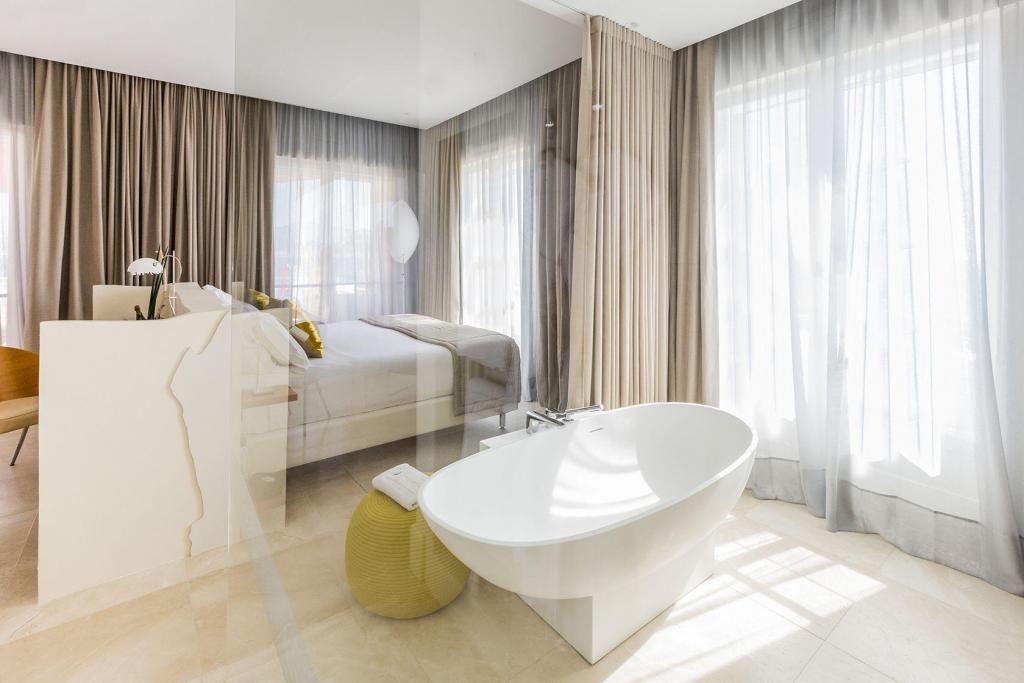 Now, is the time to book your room!
Anse de Maldormé
Corniche J.F. Kennedy
13007 – Marseille
Tel. : +33 (0) 4 91 592 592
Image Credits: All photos were provided by and published with the permission of le Petit Nice.