Travel Provence Local's Tips for your visit to the City of Orange
Located a short distance from Avignon (21km) and neighbouring the Rhone Valley vineyards, Orange is an agricultural working town, in the Vaucluse, with a UNESCO World Heritage classification – since 1981.
Founded by the Romans in 35BC and the Celtics before them, Orange's former glory is evidenced by the monumental traces left standing 2000+ years after the Romans' departure. At 21m wide the heavily decorated Roman Triumphal Arch now straddles a roundabout, this ornate stone gateway was once a marker for the ancient trade route that linked Lyon to Arles and eventually to Spain. At its pinnacle, Orange was a diminutive, although less populated Rome with notable public structures (theatre, temple and arch) to match.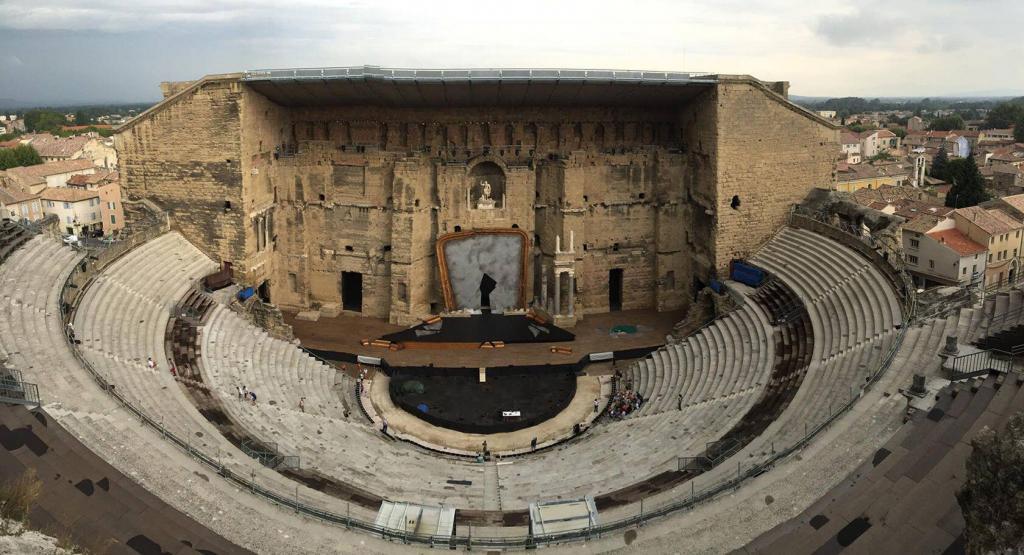 Still, impressive two millennia after its construction is the Antique Theatre (Théâtre antique) including the elaborate stage wall. The theatre's stage runs 61 metres in length, backed by a curtain wall that is 103m long and stands 37m high. This massive venue still accommodates 9-10,000 people – for live performances – although certainly with fewer live battle scenes.
(Travel tip: the seating is stone bleachers if you decide to go to one of the shows take a pillow.)
According to Culturespaces,
 "Along with the theatre in Arles, this was one of the first large public buildings built in Gallia Narbonensis at the beginning of the Empire."
Medieval times were generally speaking a rough time in Provence and Orange was far from immune from armed incursions and the religious wars. During a calmer period in the 16th century, population expansion and commercial activity resulted in demand for additional habitable space, the old theatre's open area became sought after in what would be an inner-city densification project today. Residences were cobbled together inside the theatre's thick walls, where the stage wall offered both protection from the elements and construction material.
In a farsighted project by the French state, restoration work on the Antique Theatre began in 1825 and the first public performances were in 1869.
Travel in Provence, founder Sophie Bergeron, lives in Orange, she shares her local's tips on how to spend your time in Orange below: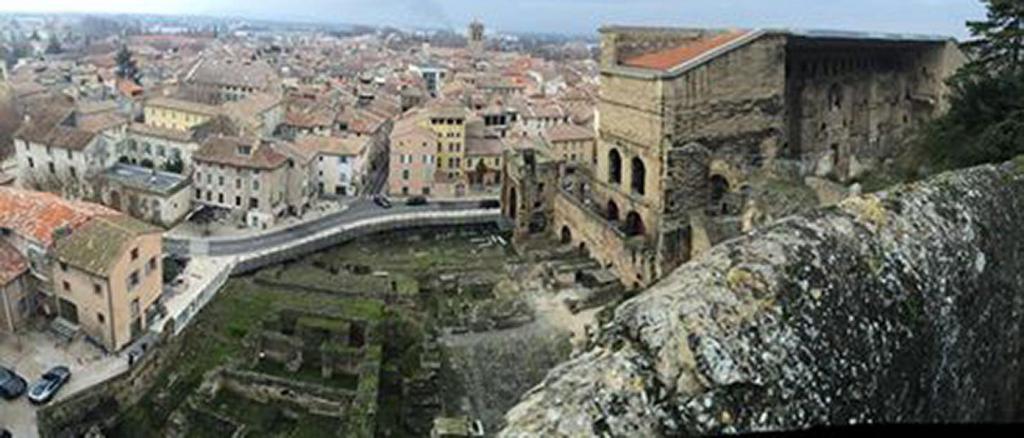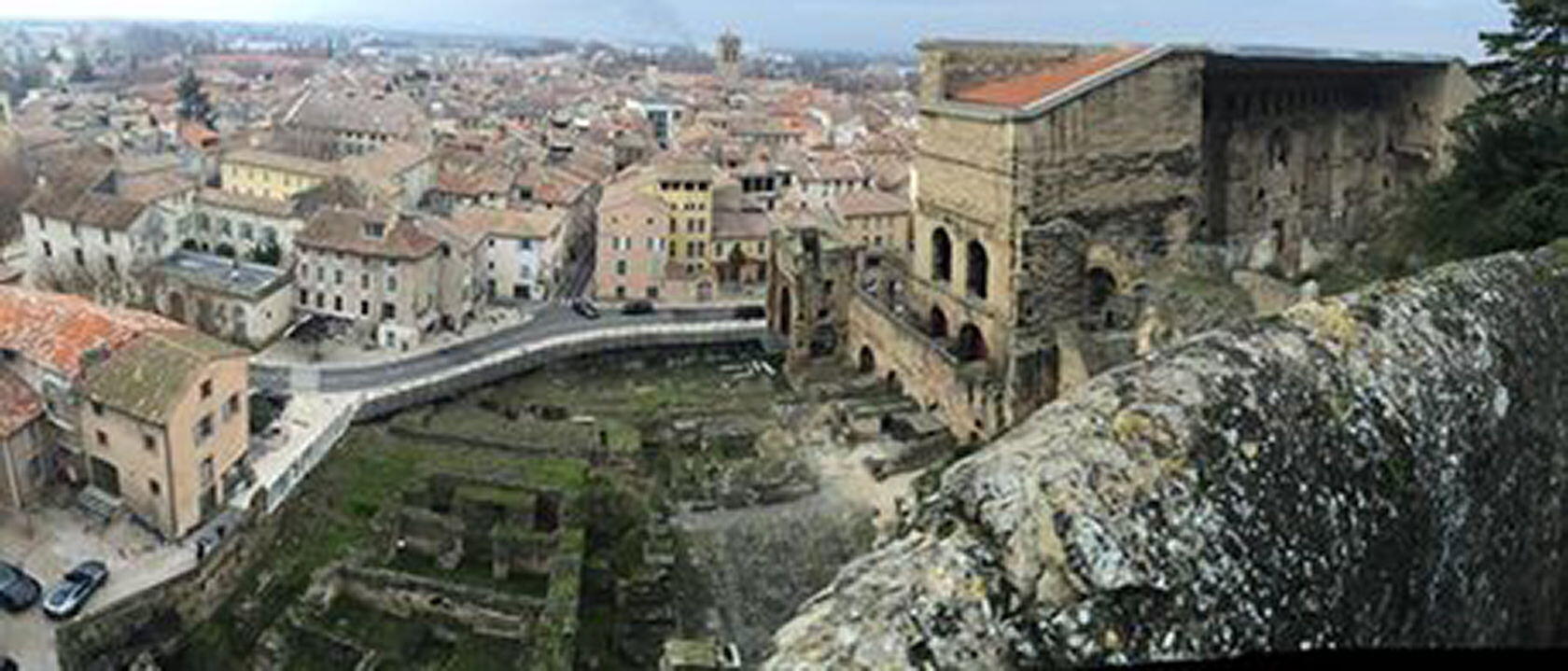 Must see when you visit Orange:
La Colline Saint-Eutrope at 105m high the hilltop offers a perfect panoramic view of the city.
Roman Antique Theatre
Roman Triumphal Arch
Musee d'art et d'histoire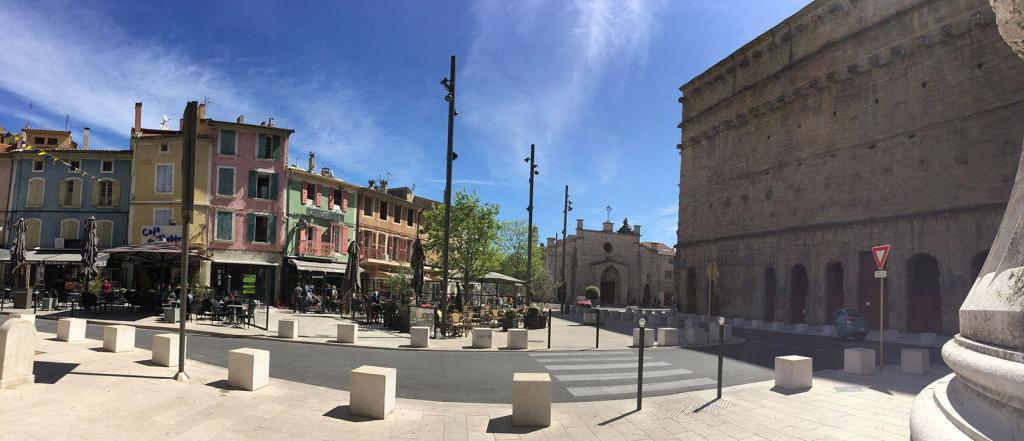 Where to eat in Orange:
Le Garden
6 place de Langes
84100 Orange
Tel : +33 (0)4 90 11 40 40
Closed Sundays and Mondays
Au Salon de Charlotte
For tea/coffee or brunch
4 Place Clémenceau
84100, Orange
Tel: +33 (0)9 52 69 58 52
Open from 8h-19h (closed Monday and Tuesdays)
Where to stay in Orange:
Au Vin Chambré
The former 18th Century home of wealthy wine merchants, this fully restored boutique hotel is in the heart of Orange with an onsite bistro and wine shop.
15, Avenue Frédéric Mistral
84100, Orange
Tel: +33 (0)4 88 84 12 19
Justin de Provence
Located slightly outside of the city this charming B&B sits on 7 acres of land, surrounded by olive trees and laurels the location begs you to relax by the pool or in one of the bedrooms decorated in period Provencal patterns.
Chemin du Mercadier
84100, Orange
Tel: +33 (0)4 90 69 57 94
Additional information:
Tourism Office (Office de Tourisme)
5 Cours Aristide Briand
84100 Orange
Tel:  + 33 (0)4 90 34 70 88
contact@otorange.fr
Image Credits: Photos provided by and published with the permission of Travel in Provence