MUCEM: What Unites Different Religions?
By aixcentric
That's the question posed by the new exhibition 'Lieux Saints Partagés' at MUCEM.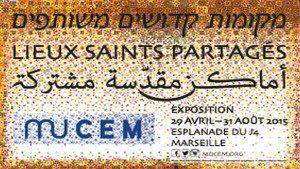 All around the Mediterranean, populations are either Christian, Muslim or Jewish, each with their seemingly different religious observances, rituals and places of worship. This exhibition argues that there are far greater commonalities between them than is usually Explore this Post
Via:: Aixcentric
Please share this with friends and family.