Le Jardin Restaurant in Mallemort
My previous "encounters" with Mallemort had fleeting, passing through either in a car or on a bike. Mallemort has the benefit and possibly the curse of having the D23 intersect the town. This is the route that crosses the Durance and joins the Vaucluse to the Bouches du Rhône. It would be easy enough to not give Mallemort a second thought as you rushed on towards your destination. Here is why you should stop according to a local.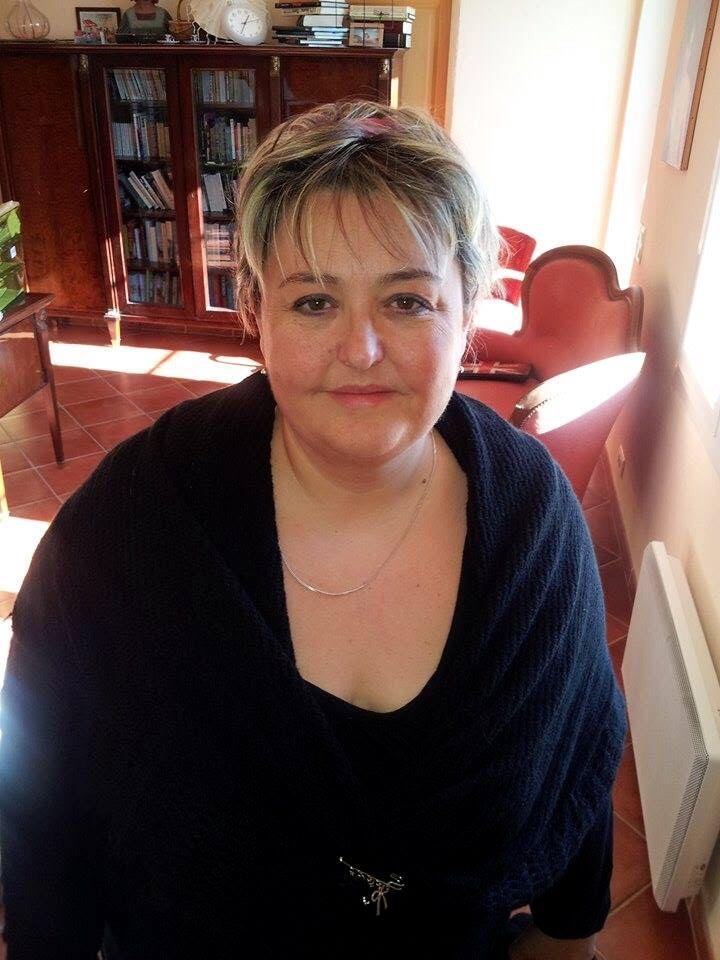 There is another reason to stop. Le Jardin a restaurant and salon de thé at 9, avenue des Frères Roqueplan. We had lunch at this tiny, welcoming restaurant in the fall with our friend Charmaine who runs the Mas de la Croix de Fer a gîte in the village. Le Jardin's menu is straightforward; one daily plat de jour included in a prix fixe combination (starter, main, dessert) or à la carte choices of meal-size salads. Almost everything is fait maison (made in house) and the ice cream (according to my husband) is top-drawer.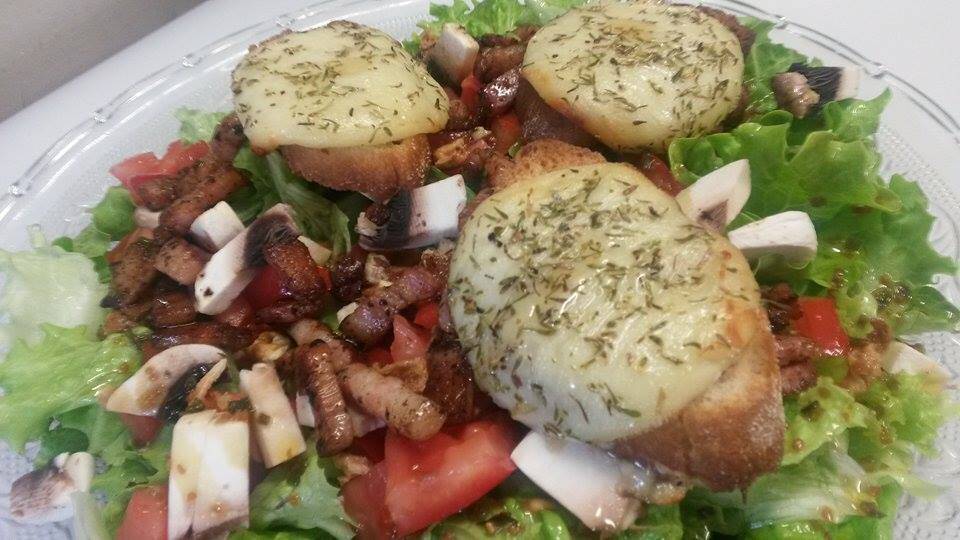 Le Jardin opened its doors in 2011 in its current location, and this was a dream realised. It had been Murielle Garcin Navarro's long-term vision to open a restaurant/salon de thé. Like some goals, they take awhile to materialise. Born in Grenoble in the French Alps Murielle arrived in Provence in 1972 and has lived in Mallemort since 2003. However, it was not a direct route to the village, Mureille studied in Manchester in the UK for what had been planned for a year and turned into five.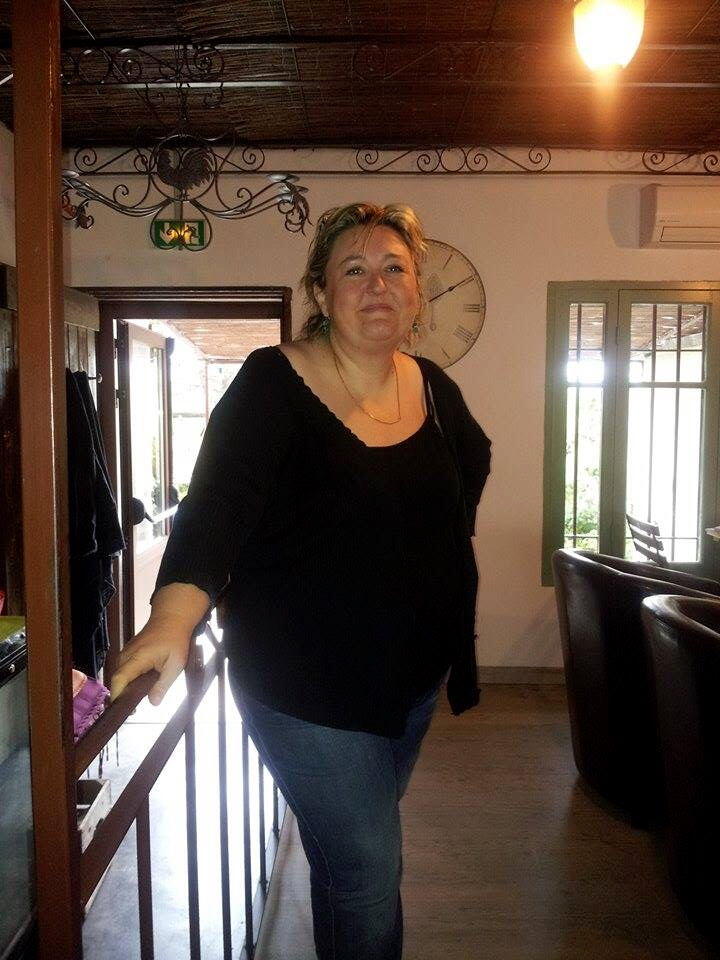 From a buyer for Electricité de France (EDF) to master chef in her kitchen, this is certainly a change and a risk many of us are unwilling to take in pursuit of our desires. Garcin Navarro admits that there was plenty of reflection and many discussions before she made the final decision to change career direction. She says that she pushed herself to follow her dream before it was too late.
Le Jardin is now in its fourth year and if a lunchtime Tuesday in October is any indication, Murielle is well on her way to success. The restaurant was buzzing with patrons chatting amicably over their lunch choices. I asked Garcin Navarro where she learned to cook, and this was her answer:
La cuisine à toujours été une passion pour moi, et c'est au coté de ma grand mère que j'ai beaucoup appris. J'ai toujours fais beaucoup d'evements pour des associations dont je faisais partie, ou pour les amis, mais lorsque j'ai décidé d'ouvrir le Jardin, j'ai fais des stages, et j'ai eu la chance d'être accueuillis quelques jours dans une grande cuisine des Baux de Provence.
In other words (not a direct translation), she was always passionate about cooking and largely influenced by her grandmother. However, when she became serious about opening le Jardin she took some intense professional courses in a large established restaurant kitchen in les Baux de Provence.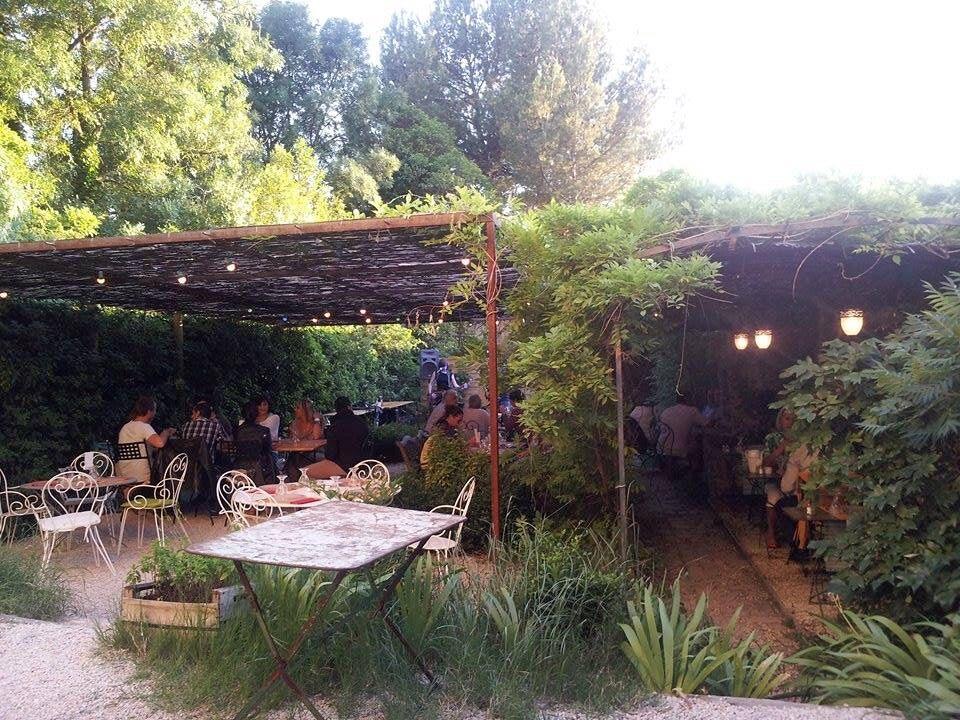 Open Monday to Friday from 9-17h le Jardin serves breakfast, crêpes and meals-to-go in addition to the lunch menu. Check the website for special dinner concerts or book a professional meeting. Located at the core of Mallemort, close to the old town and minutes from the Golf International Pont Royal Murielle says that they love to welcome visitors from all over the world in the restaurant.
Garcin Navarro has a few local tips for visitors and for others who do not know Mallemort. She says you must visit the old village, go all the way to the top to the orientation table for sweeping views of the Durance, Alpilles and the Luberon (see previous post).
If you are in the area stop by le Jardin the food is fresh, where possible from local producers, and you are guaranteed to receive a warm welcome. She recommends their homemade molten chocolate dessert it gets rave reviews.
Image Credits: Photos provided by and published with the permission of le Jardin (Mallemort)
All rights reserved. Perfectly Provence articles and other content may not be published, broadcast, rewritten (including translations into other languages) or redistributed without written permission. For usage information, please contact us.
Syndication Information
Affiliate Information
As an Amazon Associate, this website earns from qualifying purchases. Some recipes, posts and pages may have affiliate links. If you purchase via these links, we receive a small commission that does not impact your price. Thank you in advance for supporting our work to maintain Perfectly Provence.