French Language Lessons and Resources the Gift of Self-Improvement
Are you scratching your head to find the right Christmas gift this year? Most of us have plenty of clothes, sporting goods, electronics and other gadgets. Consider giving a brain-enhancing present that improves cognitive function, builds multitasking skills and makes you smarter. Give the gift of French language lessons.
According to Anne Merritt from The Telegraph,
"Physiological studies have found that speaking two or more languages is a great asset to the cognitive process. The brains of bilingual people operate differently than single language speakers, and these differences offer several mental benefits." Read the full article here.
"Why Bilinguals Are Smarter" a Gray Matter article from the New York Times:
"SPEAKING two languages rather than just one has obvious practical benefits in an increasingly globalized world. But in recent years, scientists have begun to show that the advantages of bilingualism are even more fundamental than being able to converse with a wider range of people. Being bilingual, it turns out, makes you smarter. It can have a profound effect on your brain, improving cognitive skills not related to language and even shielding against dementia in old age."
Conquering a new skill is not easy, but the mental and physical challenge is often worth the effort in the long run. Learning a new language as an adult is daunting for many. Where children are generally less concerned about how they sound and whether their grammar is perfect, adults tend to be reticent.
The Business Insider takes a stab at explaining why in this article "Here's Why It's So Hard To Learn A New Language As An Adult"
"Our main mistake: treating language like other scholastic subjects."
Self-Paced Language Lessons
Frantastique offers self-paced lessons with a sense of humour. You begin their program with a short language skills assessment. Based on your results, the system will recommend a stream of study to suit your comprehension level. The Frantastique teaching methodology is 100% online. You choose the number of days per week that you would like to receive their email lessons. The email contains a link to a short exercise, which typically takes about 10-minutes to complete. The format changes regularly but might include a video, audio clip, fill in the blanks, pictures or a story. At the completion of each exercise, you receive immediate feedback including a score and areas for improvement. You even get a certificate once you have completed the whole course load. Click here for the Frantastique holiday offer for one-month of free lessons. Also, those who register now will benefit from a 30% New Year's discount.


Language Immersion in Provence
Marina Depoorter is a French national who lives in Provence, in the heart of the Luberon National Park. Her company is Franci Discendum, and she offers bespoke options for an immersion holiday in France. Depending on your French language base and areas of interest, Marina will help you select activities in the region during your stay. Perhaps you want to visit historic sites, or explore markets, or dip your feet in the Mediterranean these are all options and fun ways to learn the French language at the same time. After your immersion holiday in Provence, Marina and her team offer follow-up homework and Skype calls to continue your learning journey. Click here for details.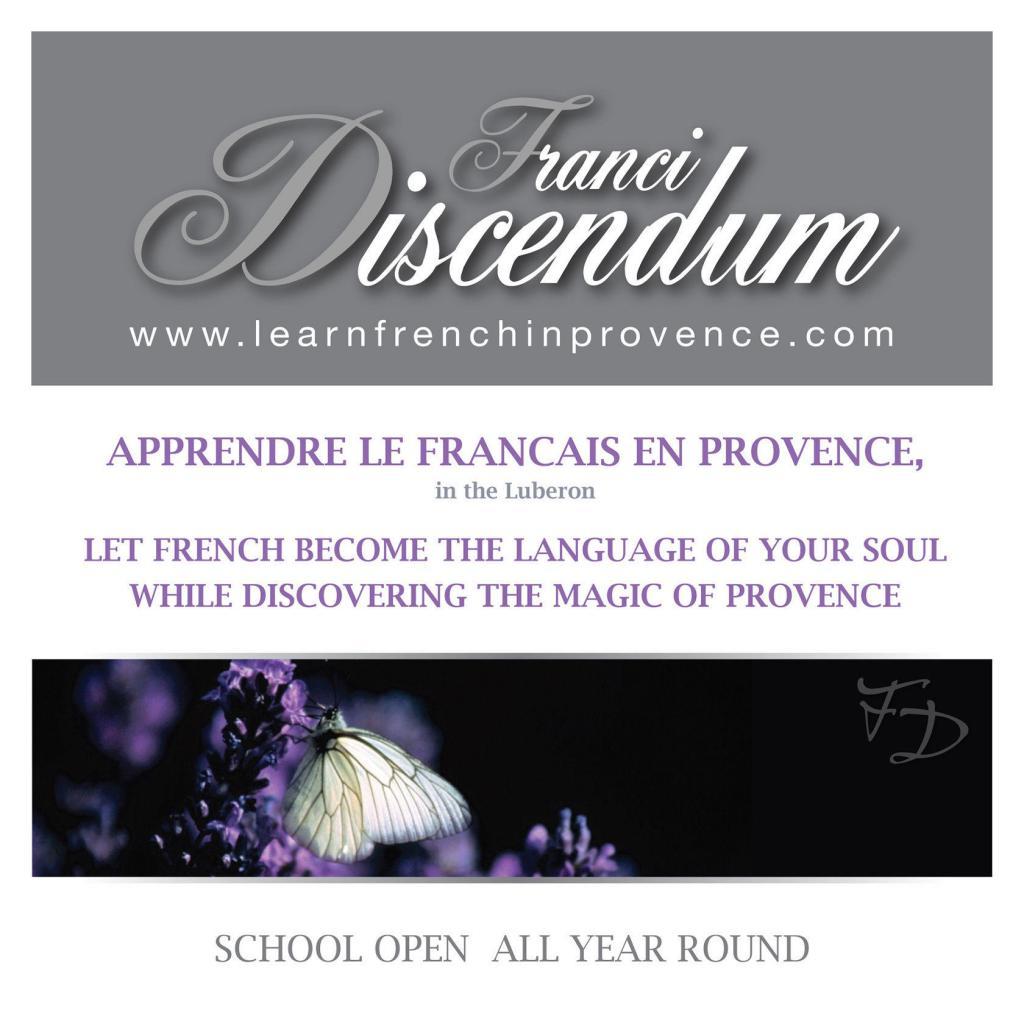 Speak French with Friends
Véronique Bienfait has lived in Provence for more than 35 years. Her background is in horticulture, and she worked as a landscape gardener in Provence, before launching Parlez-Vous Français. The focus of her classes is oral communication. Students can choose between small group sessions (maximum of seven people) where the group meets to converse in French. Alternatively, Véronique offers individual lessons via Skype, and she even has holiday packages so you can learn a bit of French during your vacation.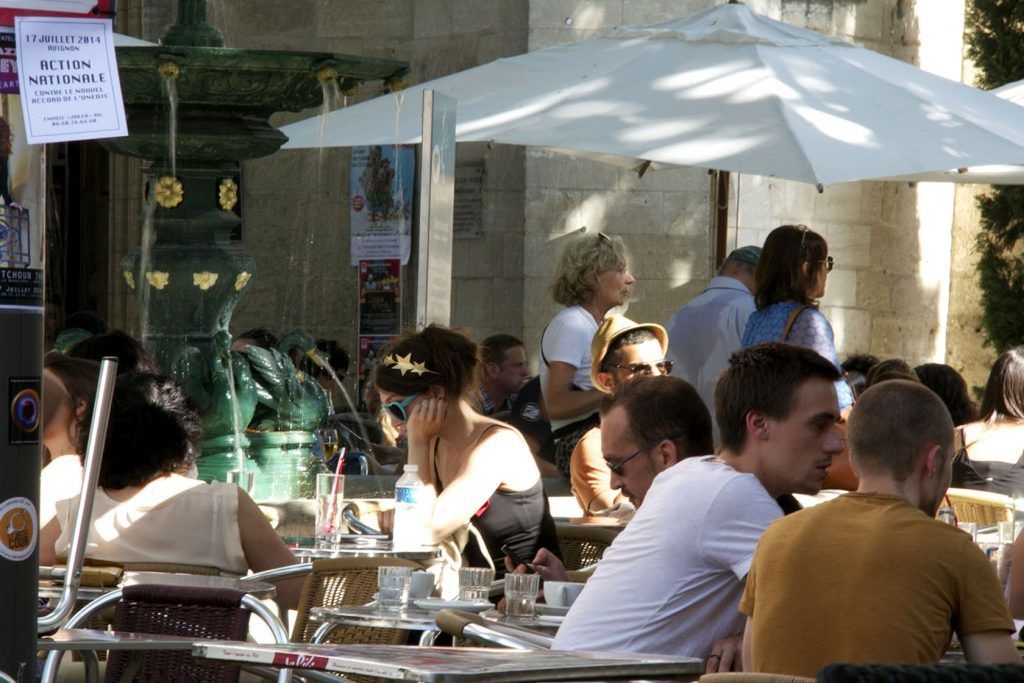 There's an APP for That
Google Translate type or dictate what you would like to have translated. Be aware that some of the translations are not grammatically perfect, but you will get your point across.
Vatefaireconjuguer this website and application are essential tools for French verb conjugation.
Here is an article by Fluent U on the 5 best Translation Apps.