Meeting the Artists of Le Thor Sculptor Christian Detaux
Christian Detaux always wanted to be an artist.  For as long as he can remember, he's been drawing and painting and shaping forms.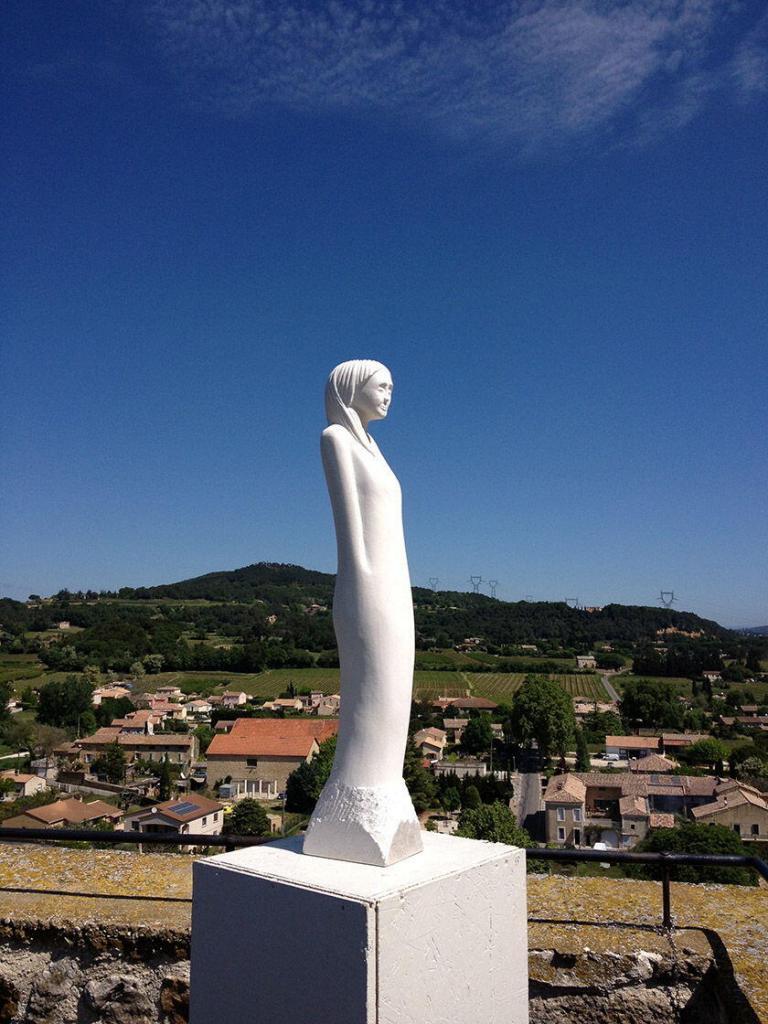 At the age of 16, Detaux applied to the prestigious "Ecole des Beaux Arts" in Paris, ready to embark on a career as an artist.  But then he read a biography of the great Italian painter Amedeo Modigliani, who lived a life of poverty.
It made Detaux realize that most artists, and even some famous ones, have a hard time making a living.  So, wanting to someday support a family, he reluctantly set aside his brushes and pens and embarked on a new path.
After a distinguished stint in the army, where he served in the honor guard at Charles de Gaulle's funeral, Detaux began a career in engineering.  He worked for a large automobile company and eventually rose to the level of project director, leading a group of 200 engineers that designed automobile factories around the world.
During a downturn in his company's business ten years ago, Detaux was offered early retirement and leaped at the chance.  He and his wife left Paris for the warmer weather of Provence, settling in the small town of Le Thor, near L'Isle-sur-la-Sorgue.  There, Detaux was finally able to pursue his artistic dreams.
One of the things Detaux enjoyed most during his time in the automobile business was working with the cars – their shapes and forms, their tactile sense.  So rather than painting or drawing, he chose sculpture as a métier, allowing him to continue enjoying that sense of form and touch.
But where to begin?  He bought some books that explained materials, tools and methods, and also found a surprising number of helpful videos on YouTube.  Quite a change from the old days of artists apprenticing for years under a Master!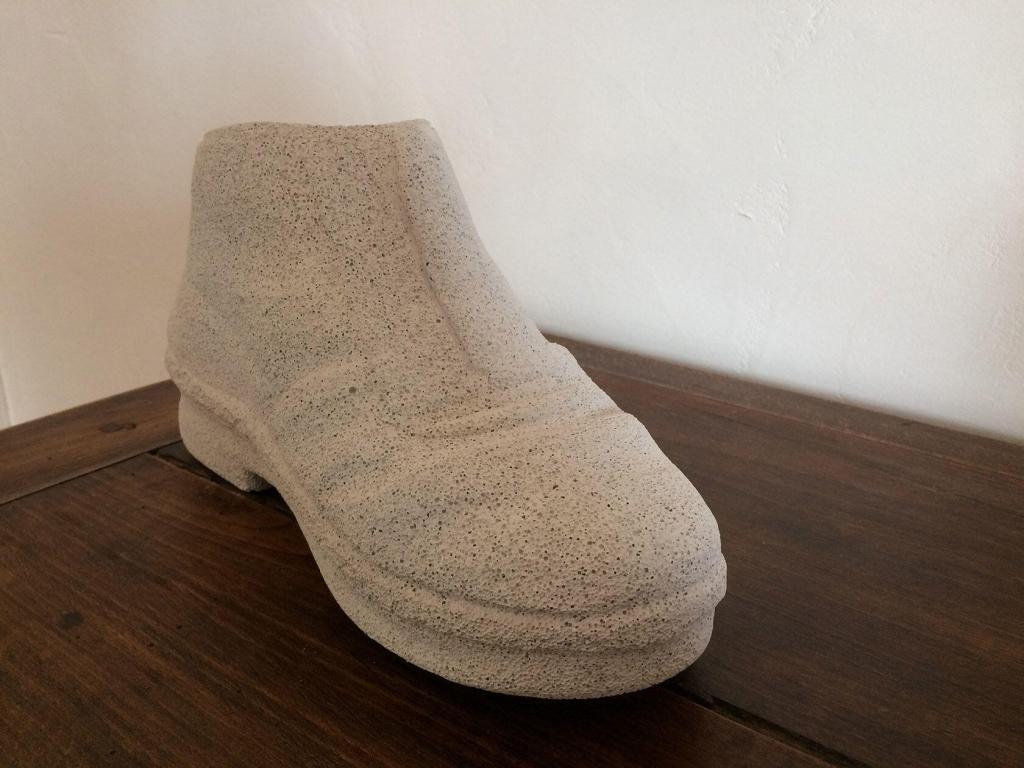 Detaux's first work was carved from a block of aerated concrete, a soft material that is easy to sculpt. "The Shoe" was the result, a simple work but one that gave him confidence to continue on his path.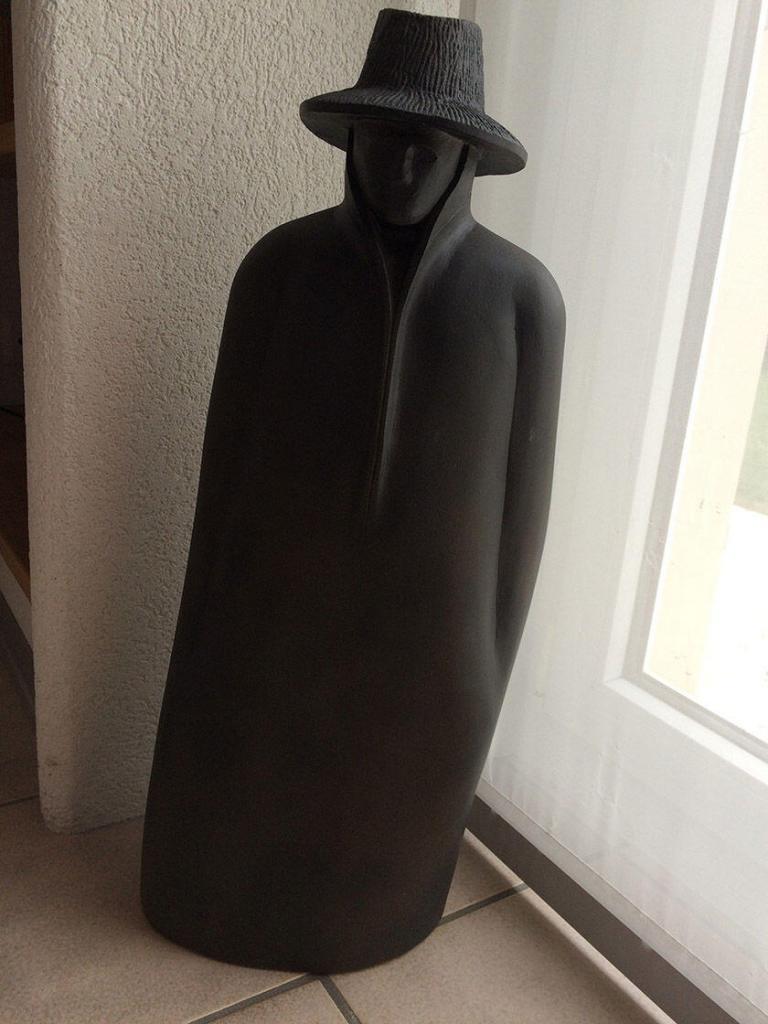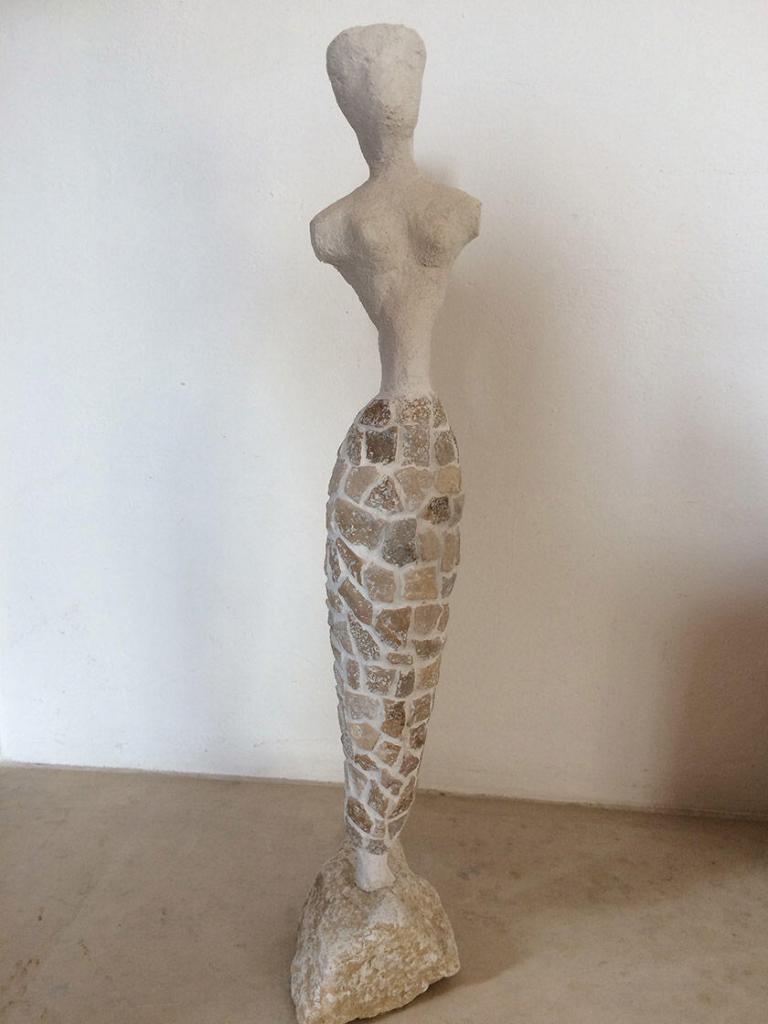 Detaux moved on to progressively harder stone.  First was pierre tendre, a relatively soft stone from a quarry near Oppede le Vieux in the Luberon.  Then the harder pierre de Lens from Nîmes.  Finally, Carrara marble, the beautiful white stone favored by Michelangelo and other great sculptors.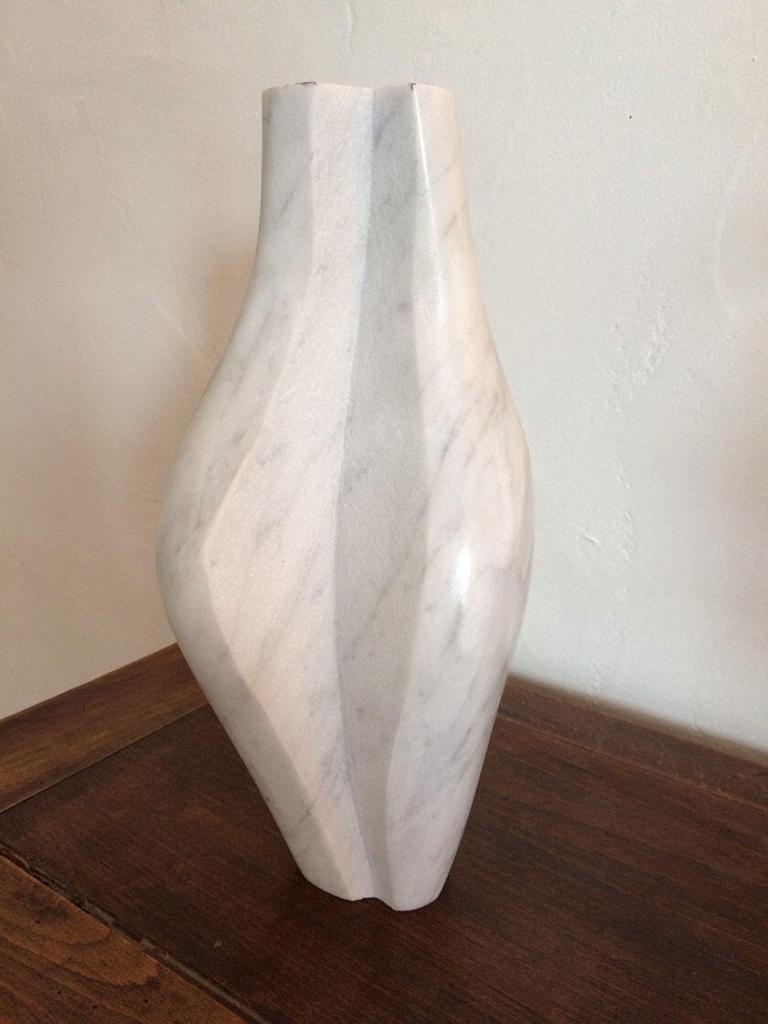 Inspired by artists like Niki de Saint Phalle, Detaux has recently begun creating art using metal frames covered by plaster and different kinds of adhesives.  These materials are more flexibility than stone and allow him more freedom in his artistic expression.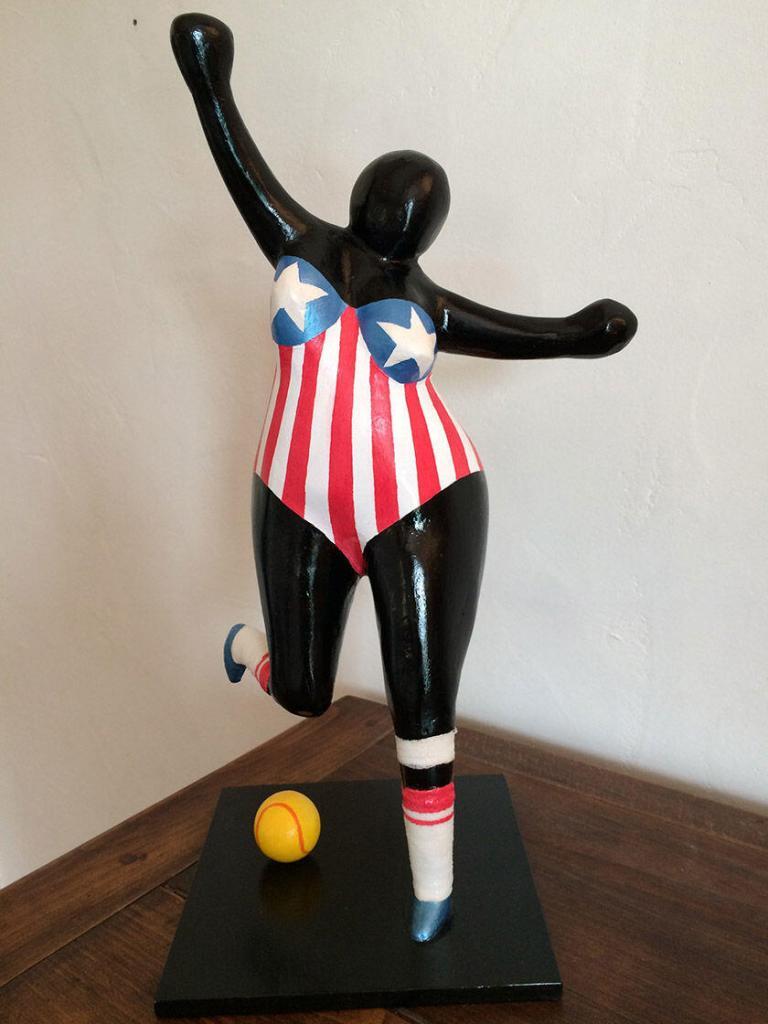 Keith Haring, another favorite artist, inspires the piece he is currently working on.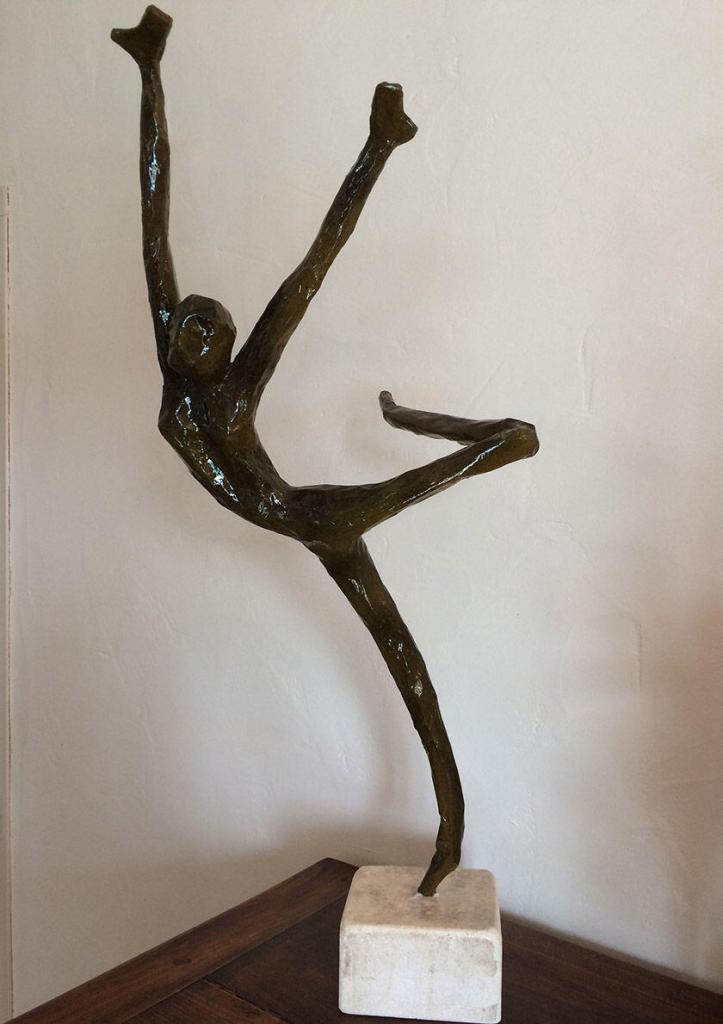 Detaux has no shortage of ideas – future plans include frescoes and monumental works made of steel.
You can see more of Detaux's art on Pinterest (Christian Detaux) or Twitter (@cdetaux)  For more information, or to arrange a private viewing, he can be reached at Tel: +33 (0)6 31 69 23 62.
All rights reserved. Perfectly Provence articles and other content may not be published, broadcast, rewritten (including translations into other languages) or redistributed without written permission. For usage information, please contact us.
Syndication Information
Affiliate Information
As an Amazon Associate, this website earns from qualifying purchases. Some recipes, posts and pages may have affiliate links. If you purchase via these links, we receive a small commission that does not impact your price. Thank you in advance for supporting our work to maintain Perfectly Provence.