10 Things to Consider Before Booking a Holiday Rental in Provence
That Provencal vacation that you have dreamed about is finally going to happen!
You have tackled the family calendar, arm-twisted a friend into dog sitting and booked the flights to the South of France. Now what? With beautiful images of lavender fields, azure waters and chilled rosé floating through your head you look at the map of Provence. Suddenly, the vacation is just a bit daunting.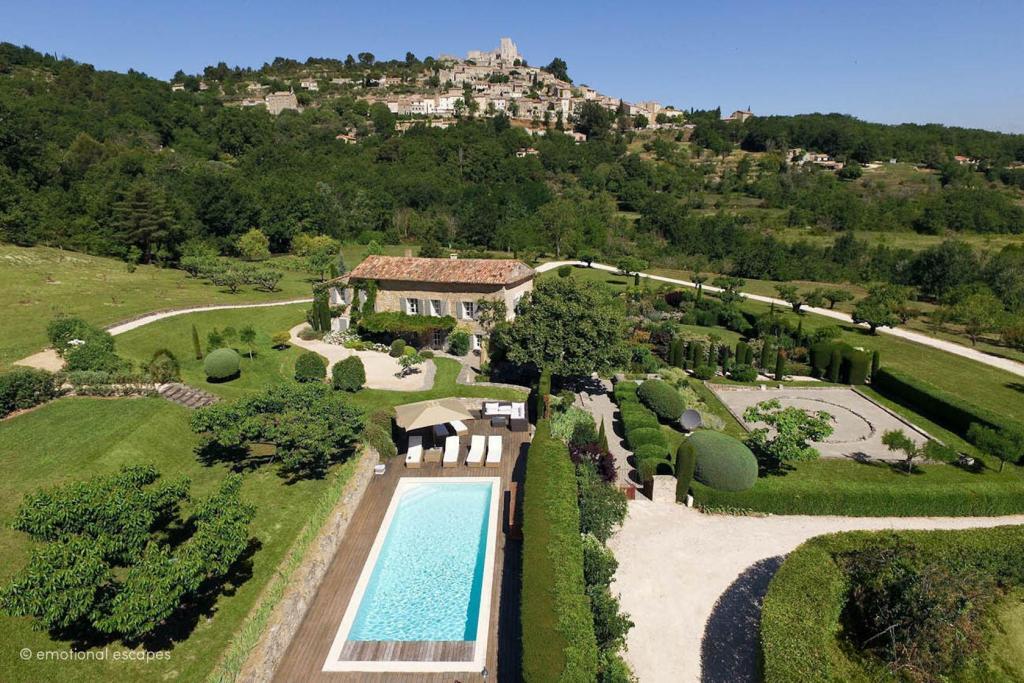 Quick Geography Lesson
The South of France is an expansive geography and one that might get you a different answer depending on who you ask for clarification.
Anything south of Paris is, well south.
The southwest corner of France, Aquitaine (now Nouvelle-Aquitaine), touches the Atlantic Ocean and includes the vineyards of the Bordeaux region and rolling hills of the Pays Basque.
The Occitanie region, formed January 2016, is immense. It covers the vineyards and the seaside towns on the Mediterranean (Perpignan, Sète, and Béziers) of the former Languedoc-Roussillon department which stretches from Provence to the Spanish border. The entire middle section formerly known as Midi-Pyrénées, includes the busy city of Toulouse and vast swaths of sparsely populated nature.
Then there is Provence.
Provence or administratively "PACA – Provence, Alpes, Côte d'Azur" covers some 31,000+ kilometres and stretches from the Occitanie border all the way to Italy. Once you hit the Autoroute du Soleil (A7) south of Lyon, the road signs for Marseille (the capital of Provence) are a strong indication that the Mediterranean is not far away.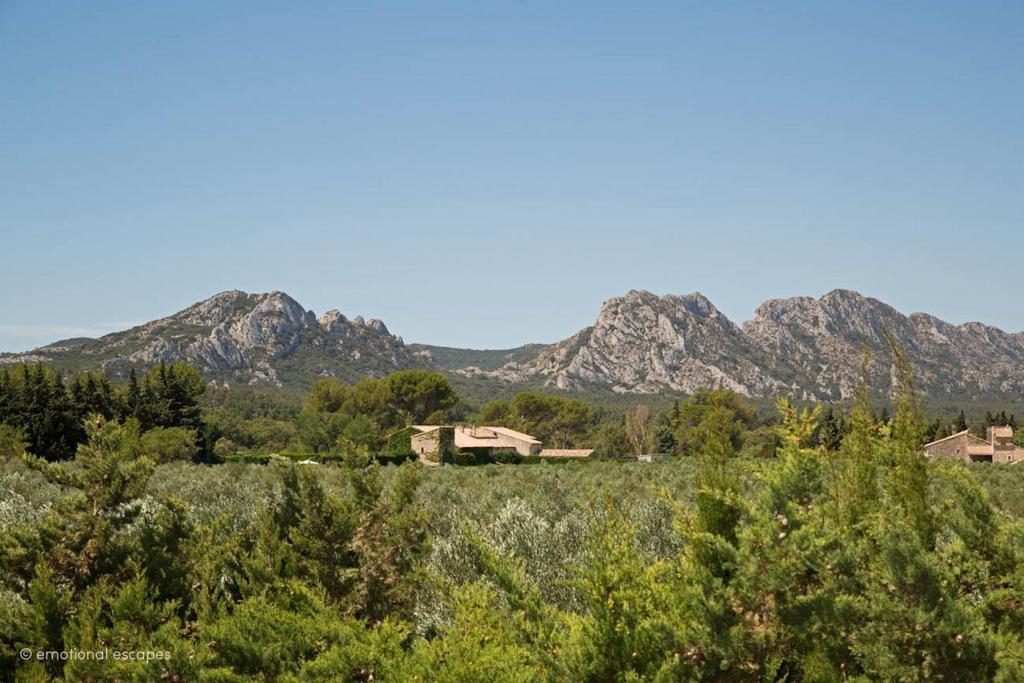 What kind of holiday do you want?
In brokerage terms, this is called "Know Your Client." Whether it's with family, friends or strangers travel with anyone can be challenging. Before you even begin to think about booking accommodation make a list of the activities that will result in "We had a great holiday."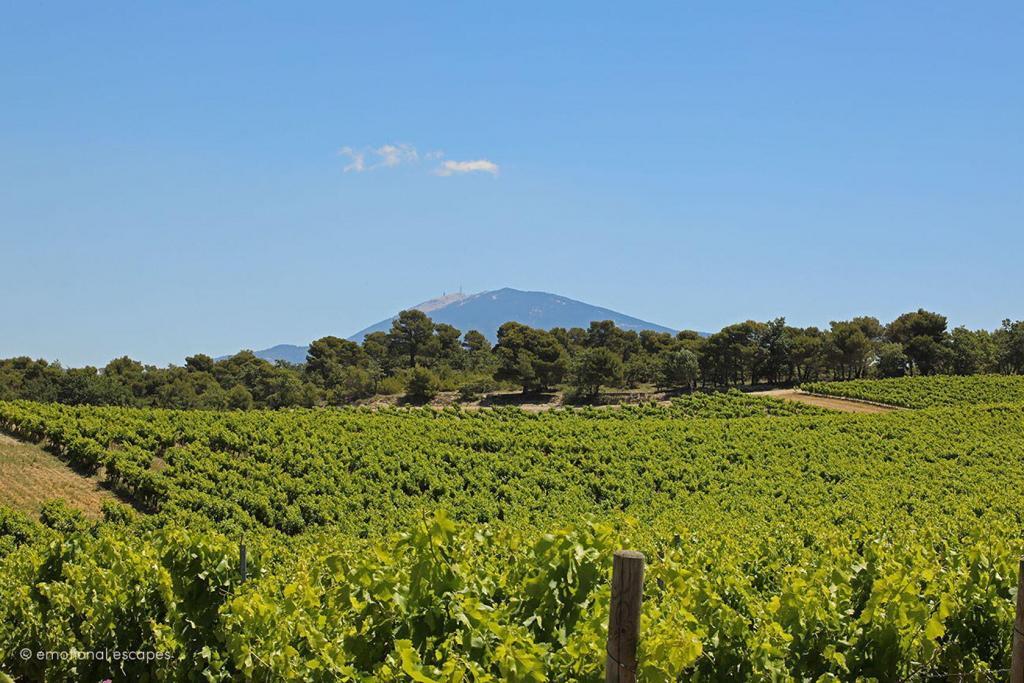 Is this a group of cultural hounds whose holiday goal is to visit an array of famous sites?
Does the group just need a time-out by a pool to recharge their batteries?
Are they nature lovers who want hiking, landscapes and farm visits?
Or are they a group of food lovers and culinary experts who want to taste, sample and sip their way through the holiday?
Our advice – don't overbook yourselves – attempt to narrow down the list and then narrow it again. As mentioned above, Provence is vast geography. If you add crowds, summer traffic jams and intense heat to an overcharged holiday program we can almost guarantee a few frayed nerves.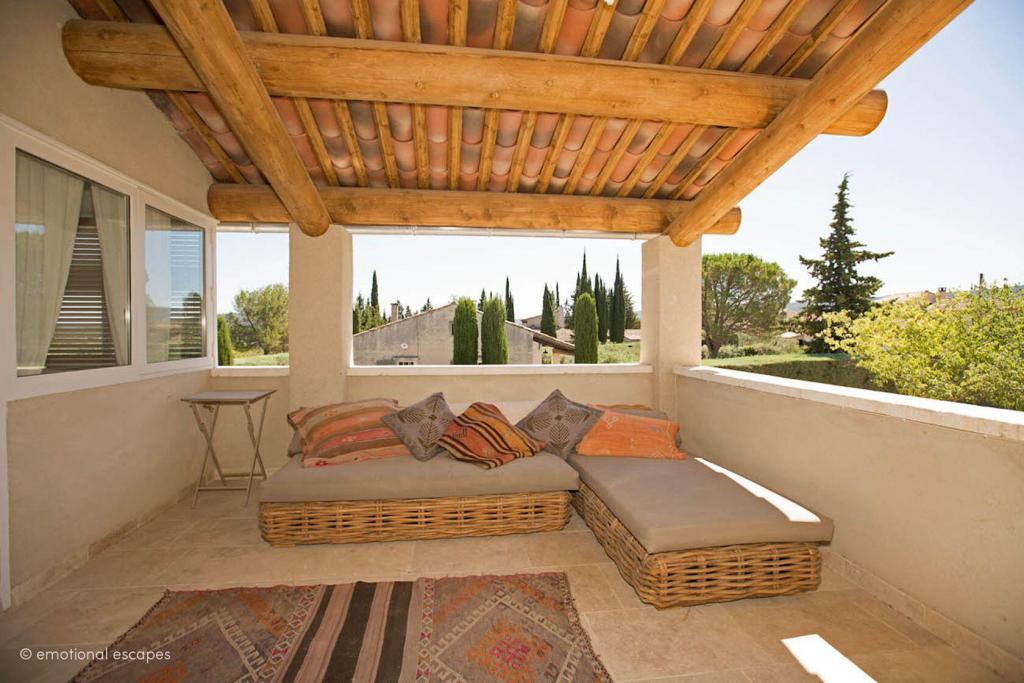 Book a Place that Suits
Now that you have the vacation time blocked off and narrowed your exploration ideas it is easier to choose suitable accommodation. However, be realistic about your requirements for the level of comfort.
More and more often renters expect hotel-like service in a rental. However, typical owner-direct rentals are not equipped to provide this level of service. Rentals are generally "self-catering"—which is a term unfamiliar to many North Americans. Self-catering means that the renters provide their meals, but the term has been extended to mean that there is no service provided by the owners.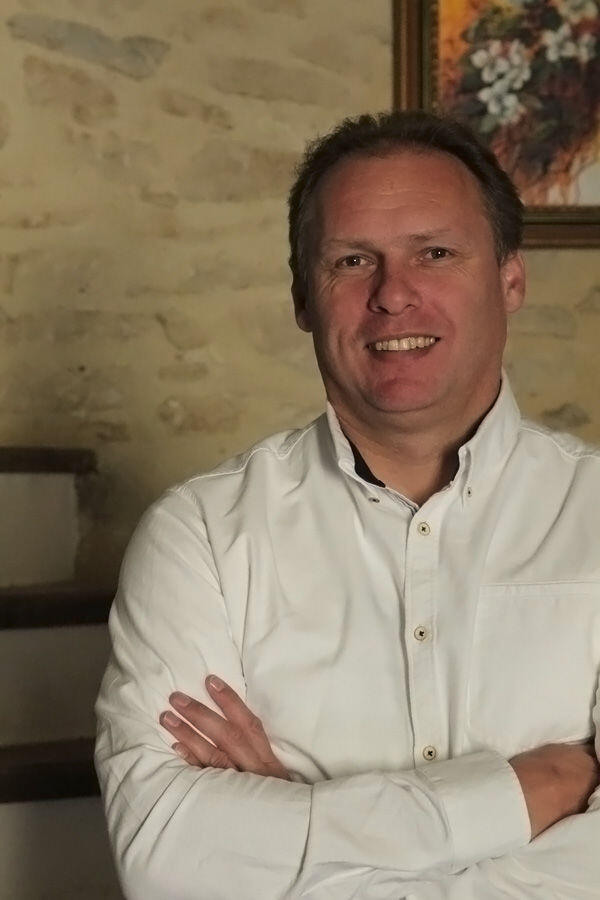 Timothy Dunn moved to Provence 15 years ago, and he is a fluent French speaker. He formed his company Emotional Escapes after he saw a gap in the holiday rental market. He shared that during the 1990s in Provence, renting was like a roll of the dice. Photos and property descriptions were generally of poor quality, and there were few if any agencies specialized in holiday rentals. Dunn launched the company with the knowledge he garnered from his personal experiences of renting self-catered accommodation. The luxury rental company, Emotional Escapes, now represents a portfolio of carefully evaluated client properties dotted throughout Provence.
We asked Timothy Dunn to share his travel tips on what to think about when booking your holiday rental in Provence.
10 Things to Consider Before Booking Rental Accommodation
1) Location, Location, Location
Is the property in a neighbourhood and close to other houses?
Look on Google Satellite Map to view details about the site.
2) Inventory the "Sleeps #"
You want to know exactly how many bedrooms there are, and the actual number of beds that will sleep both adults and children.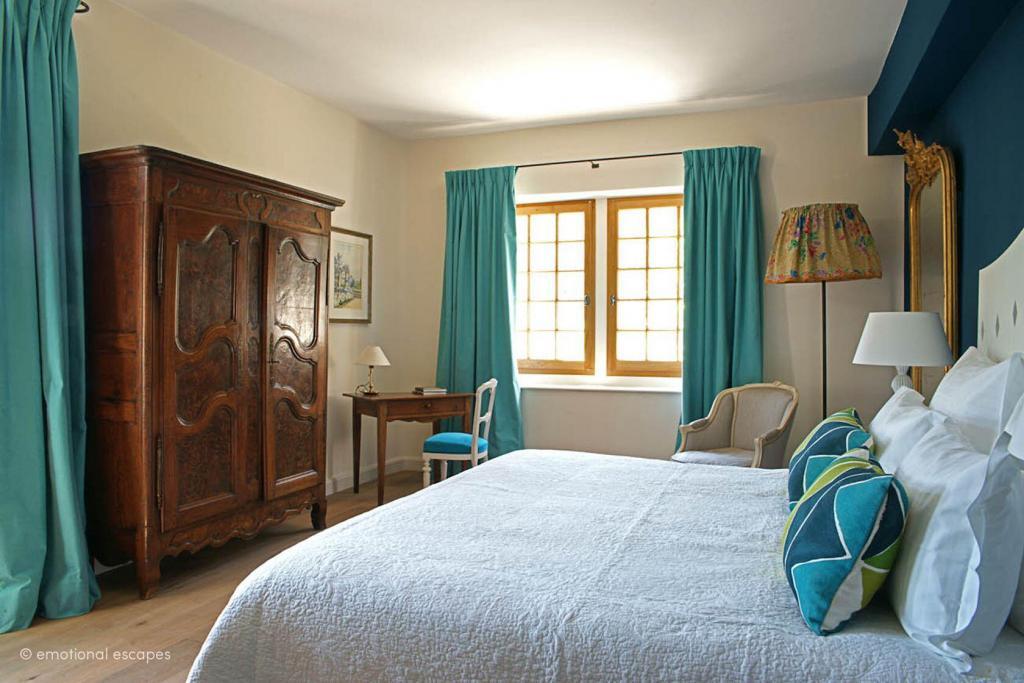 It is good to ask for bed sizes. Are the beds 140 cm? Typically, North Americans sleep in beds of 160 or 180cm.
Do twin beds convert to kings or vice versa? This option provides a lot of flexibility.
Are there a baby bed(s) available?
For several couples travelling together, you may want to consider villas that have more than one "master" bedroom, i.e. several large bedrooms with en-suite bathrooms.
3) Bathrooms matter
You want to know how many bathrooms there are. If they are shared, and you want photos.
The "best" villas have all en-suite bedrooms, but there should be at least one bathroom for every two bedrooms, preferably more.
Ask for an exact count on the number of tubs and showers.
4) Pool Time
Of course, you want one, especially in June through August, but find out:
Which months is the pool heated?
Is there a charge for pool heat?
Can the owner provide a maintenance schedule or the contact for cleaning?
Pool security. Is there an alarm, fence or pool cover?
Large enough to actually swim laps and dive, or is it just a plunge pool?
Salt-water treated or chlorine?
Are the steps to enter the pool and a "plage" (wide ledge) for children to play?
5) Air Conditioning
Many older stone villas do not have A/C; owners say that with the thick stone walls it isn't needed if the shutters and draperies are kept closed. However, this is only correct to a degree; if you like the house cold, then you need A/C everywhere.
Many villas have "underfloor cooling" which only cools a room to about 5 degrees (Celsius) lower than ambient temp. Some owners are now adding A/C even if they have underfloor cooling.
Do you (the renter) need A/C everywhere? Sometimes villas have it just in (upstairs) bedrooms.

6) Proximity
Ask for details of the walking (or driving) distance to the closest village, and if possible a map
Can they provide a list of nearby amenities?
Privacy. Is the property fenced?
How close are the neighbours?
7) Pet Policy
Are pets allowed?
Is the property fenced?
Is there an extra charge for pets?
What size dog is allowed? (many properties only accept small dogs)
Will the owner or rental company help renters get the required appointment at the vet for their pets before their return home (required for many countries)?
8) Smoking Policy
No one discusses this in Provence except for primarily some North American owners, who do not allow it.
9) House Cleaning
How much housekeeping is included? We encourage our owners to include the final cleaning with no extra charge, and many include some cleaning during the week. Villas vary in this respect.
Most villas can provide additional housekeeping services for a fee, usually about €15-20 per hour.
If you have a multi-week rental, will a mid-stay cleaning be included?
Clean towels and sheets are generally provided for the duration, but there may not be duplicate sets.
10) Festival Calendar
Although this may sound neurotic but ask the owner (or agency) for details on village events that might be underway during your stay. We have personal experience with unhappy renters who booked a charming "village house" during a summer festival that included bulls running in the streets and live bands playing into the wee hours.
Other rental tips
Most owners just leave a bottle of wine and some water, and others provide more. However, if you would like someone to stock your fridge, or have groceries waiting for your arrival, make certain to ask about this option. Typically, the housekeeper will do it for a fee + price of groceries.
After international flights and jet lag, ask if you can have a prepared meal drop-off for you the first night.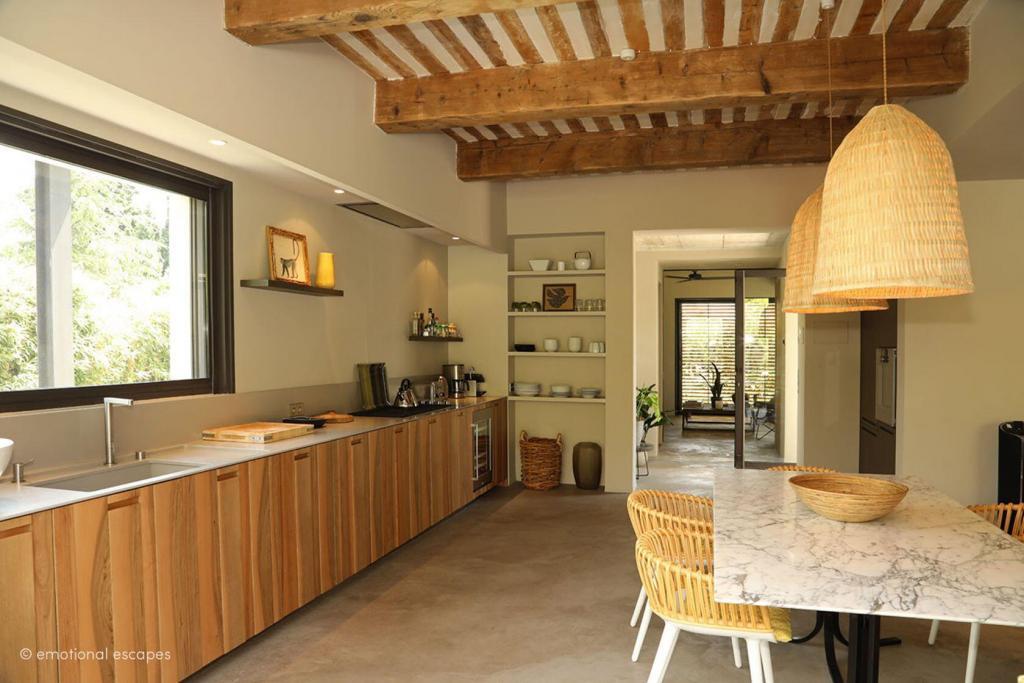 Pamper Yourself on Holiday
Some other services provided by reputable agencies and some direct owner rentals:
A recommendation for a chauffeur for airport/train station pickup.
Private chefs and in-home cooking classes
Dependable babysitters
Suggestions for French-language teachers
Local bilingual private guides for tours
Whether you decide to book your holiday home directly or through an established agency we want you to enjoy your trip, and hope that some of the travel tips will help you to narrow down the choices.
Explore the Perfectly Provence holiday listings here.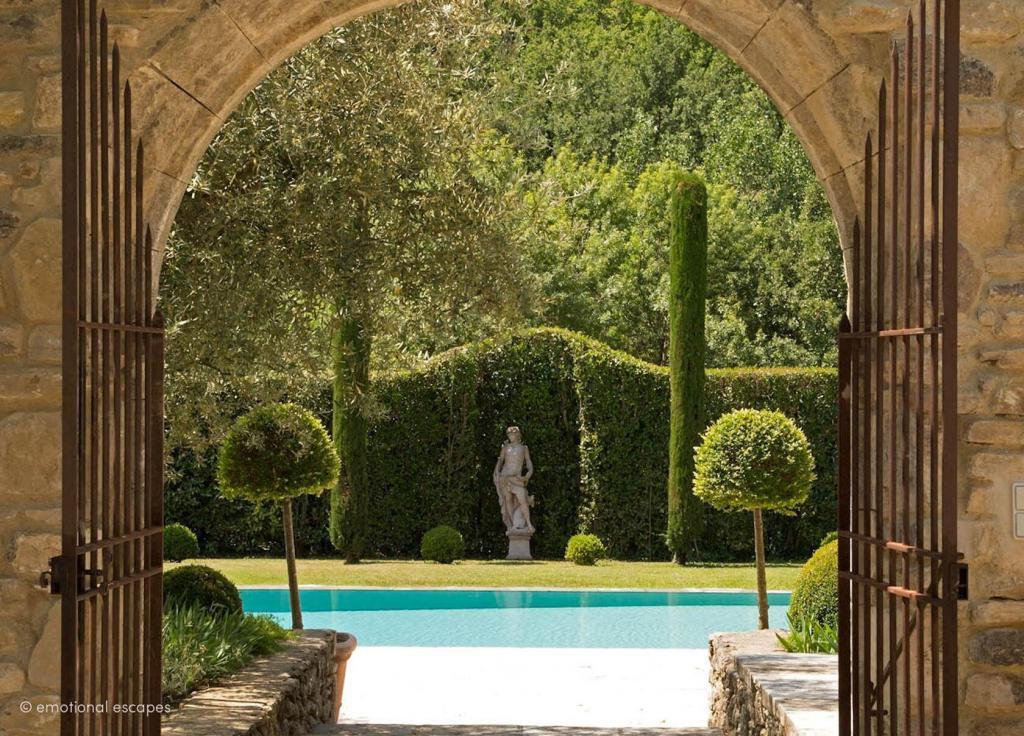 Image Credits: All photos were provided by and published with the permission of Emotional Escapes
All rights reserved. Perfectly Provence articles and other content may not be published, broadcast, rewritten (including translations into other languages) or redistributed without written permission. For usage information, please contact us.
Syndication Information
Affiliate Information
As an Amazon Associate, this website earns from qualifying purchases. Some recipes, posts and pages may have affiliate links. If you purchase via these links, we receive a small commission that does not impact your price. Thank you in advance for supporting our work to maintain Perfectly Provence.