Vincent Van Gogh at Carrières de Lumières
By Vaucluse Dreamer:
Finally! Carrières de Lumières
It's always good to finally tick something off the list of things you have wanted to do for a while – last year it was finally getting to see the Fête du Citron (now to be an annual event for us) and yesterday I got round to seeing the immersive multimedia show in the Carrières de Lumières just outside the stunning village of Les-Baux-de-Provence.
Each year the old quarries situated just outside Les Baux, which were in use from the 2nd Century AD until the mid-1930s, provide the setting for a spectacular son-et-lumière show based around the work of famous artists, most recently Chagall and Picasso. This year though the subject of the show – La Nuit Étoilée (Starry Night) – is the work of Vincent van Gogh.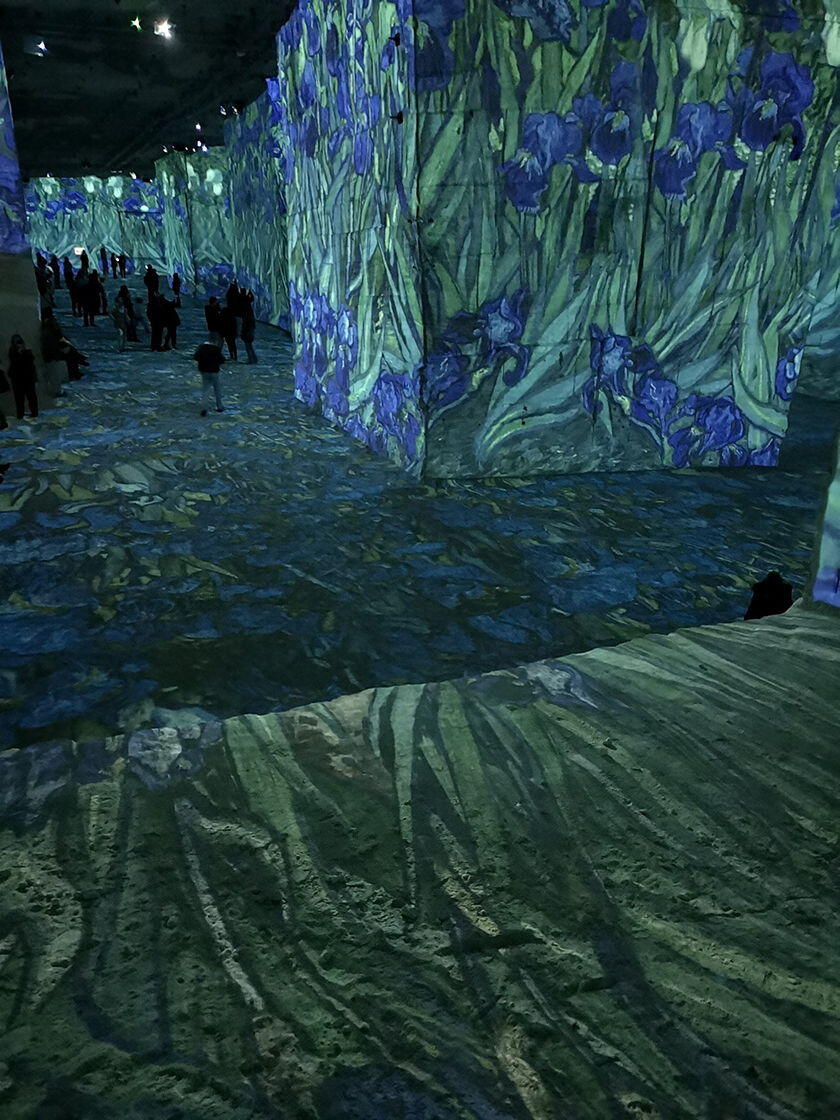 Practical Info for Visitors
Background
Limestone blocks from the Grands Fonds ancient quarry site were used to construct the fortified castle of Les Baux de Provence. During the 19th century, the demand for quality stone kept this quarry and the one in Fontveille busy. However, post-WWI as building materials changed demand weakened and in 1935 the site closed. In 1960, French filmmaker Jean Cocteau used the quarry as the backdrop for Testament of Orpheus. However, it was Albert Plécy's (journalist, photographer, painter) visit in 1975 to the limestone quarry that spurred the creation of Cathédrale d'Images a setting for large scale audiovisual shows. The operation ran for 30 years before closing. In 2011, Culturespaces assumed responsibility for the location and the creation of state-of-the-art multimedia shows – AMIEX® (Art & Music Immersive Experience).
Hours of Operation
The show runs until January 5, 2020
January, March, November, December: 10h to 18h
April, May, June, September, October: 9.30h to 19h
July and August: 9.30h to 19.30h
NOTE: the last entrance is 1 hour before closing.
Tickets
Can be purchased online or at the box office. The combination "Pass Baux-de-Provence" provides access to  Carrières de Lumières, Château des Baux, and the Museum Yves Brayer.
Vincent Van Gogh's Provence
There are many written records (see below) about artist Vincent van Gogh's life and the turbulent, yet productive, time that he spent in Provence. Famous works by the Dutch post-impressionistic painter form part of both private and public collections. However, during his life, finding buyers for his canvases was challenging.
It's not difficult to imagine arriving in Provence for the first time on February 20, 1888, after two years of struggling to make a living in Paris and being overwhelmed by the incredible light. For van Gogh who grew up in Holland with its muted colour palette and luminosity, the comparison to Provence's radiant beauty was stark. This vast change spurred his creative abilities, some might say to obsessive reaches. During his two years in the South of France, van Gogh produced over 200 paintings and many drawings.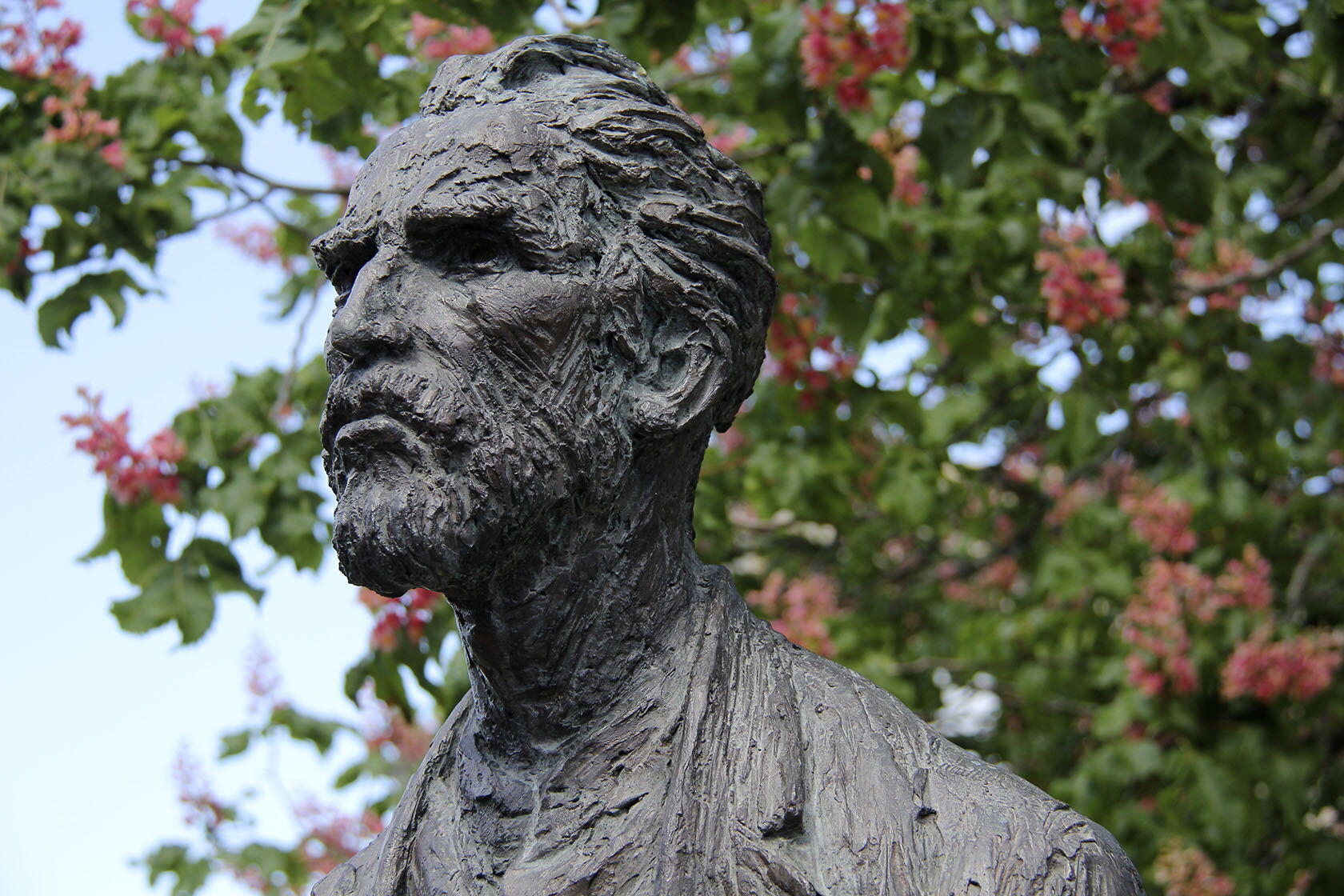 Vincent van Gogh spent slightly over a year in Arles where he painted and sketched. He spent time socializing with other artists including Eugène Boch, Christian Mourier-Petersen, Dodge MacKnight and Paul Gauguin. In December 1888, van Gogh cut off his ear during a raging psychotic episode and gave it to a local prostitute. By May 1889, van Gogh's mental stability had deteriorated to the point where he admitted himself to Saint Paul de Mausole, the asylum, in St Remy de Provence. During the next year (May 1889- May 1890) spent in the Alpilles, Van Gogh was highly productive completing some 150 paintings and 100 sketches.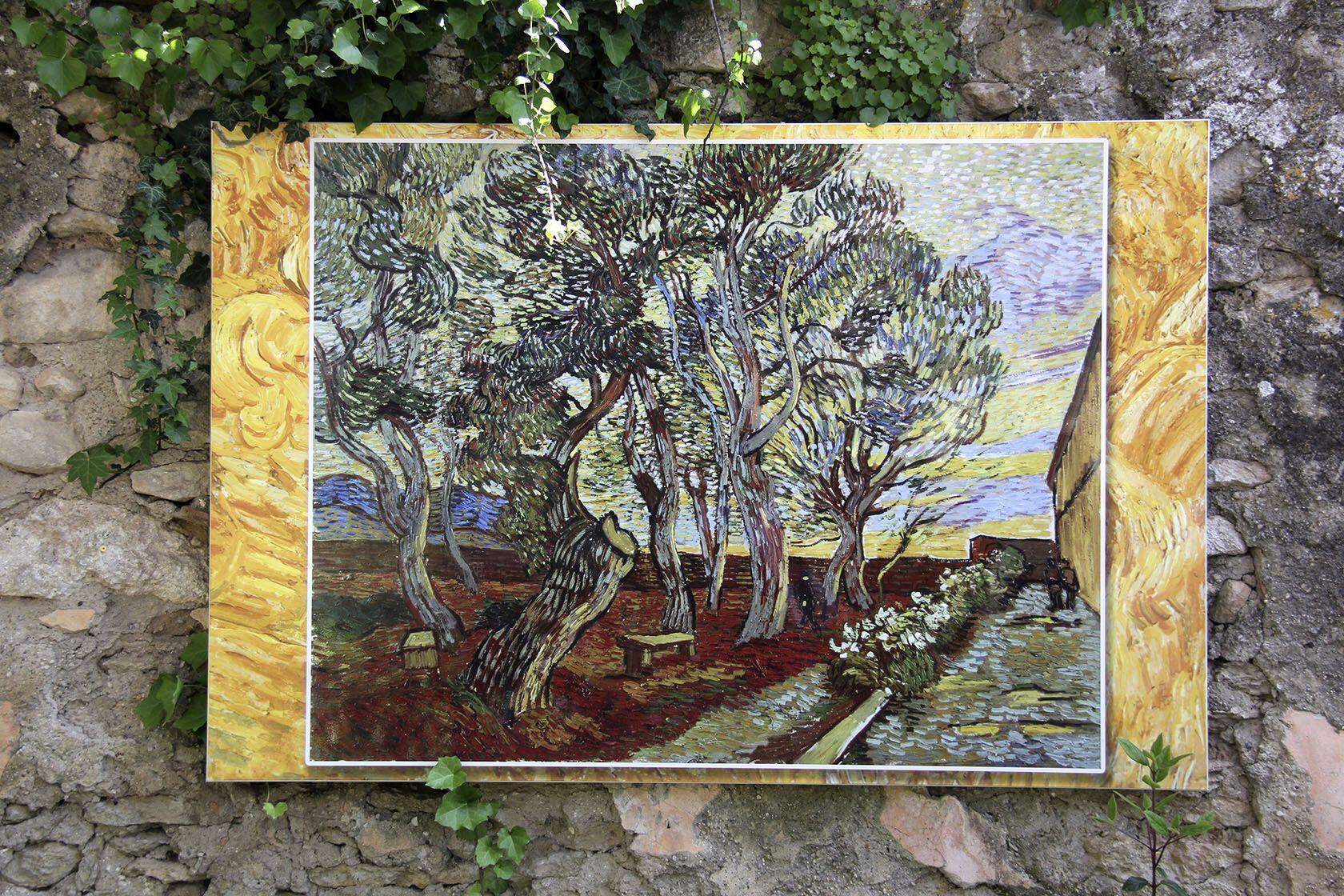 Follow the Artist's Trail
In St Remy-de-Provence, there is a self-guided audio tour available from the Tourist Office for a small fee. The walk invites you to walk in the artist's footsteps. The audio includes explanations of several interpretive panels with images of Van Gogh's paintings that he completed nearby. The Musée Estrine located in the heart of old St Remy includes a Centre of Interpretation of Vincent van Gogh, where you can watch a 12-minute film on the artist. Saint Paul de Mausole is well worth a visit to see the beautiful Romanesque cloister and mock-up of Van Gogh's room. It's also possible to stroll through the field where he painted "Irises" and several other famous canvases. In Arles, make time to visit the Fondation Van Gogh, the cloisters of the old hospital and the Roman burial site Alyscamps.
Discover the works he produced while in Arles:
Starry Night (La Nuit Étoilée) is one of van Gogh's most recognized paintings. It is part of the permanent collection at the Museum of Modern Art in New York City. The canvas depicts a dreamy interpretation of the artist's asylum room's sweeping view of Saint-Rémy-de-Provence. Although, Van Gogh revisited this scene on several occasions, "Starry Night" is the only nocturnal study of the view.
Reading on Vincent van Gogh
Starry Night: Van Gogh at the Asylum by Martin Baily
Van Gogh's Ear – The True Story by Bernadette Murphy
The Letters of Vincent van Gogh edited by Ronald de Leeuw has been the director of the Van Gogh Museum in Amsterdam
…Continue reading here for the contributor blog post by Vaucluse Dreamer
Please share this with friends and family.