Provence Travel Tips from Caroline Longstaffe
Recently, we introduced you to Shutters and Sunflowers, a blog about the Provencal landscape and many other things that inspire Caroline Longstaffe to write. Please read the full story here. The Longstaffe family lived in Provence for about 18 months in 2012-13 and were smitten. We asked Caroline if she would share some Provence travel tips with readers and here is what she recommended.
#1 If you have never visited Provence, don't try and see it all at once!
On your first visit perhaps start in Avignon, a stunning walled Medieval city, home to the breathtaking Palais des Papes and the 12th century Pont d'Avignon incredible!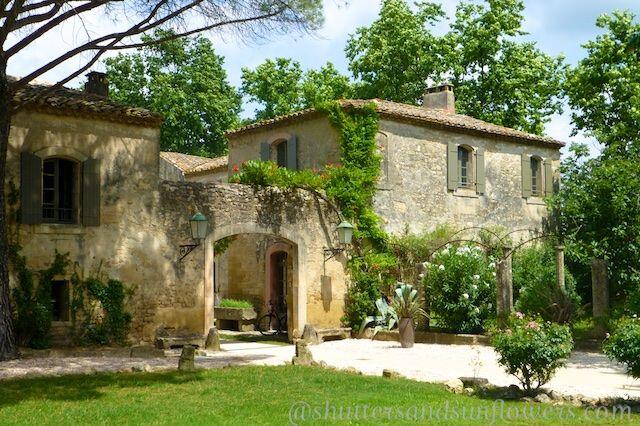 Then head 40km west and spend a few days in Uzès making sure you visit Pont du Gard. The Luberon Valley is just over an hours drive from Uzès, stop to visit les Baux de Provence and les Carrières de Lumières en route. Depending on how much time you have, have lunch in the charming little town of St Remy-de-Provence, where the market day is Wednesday.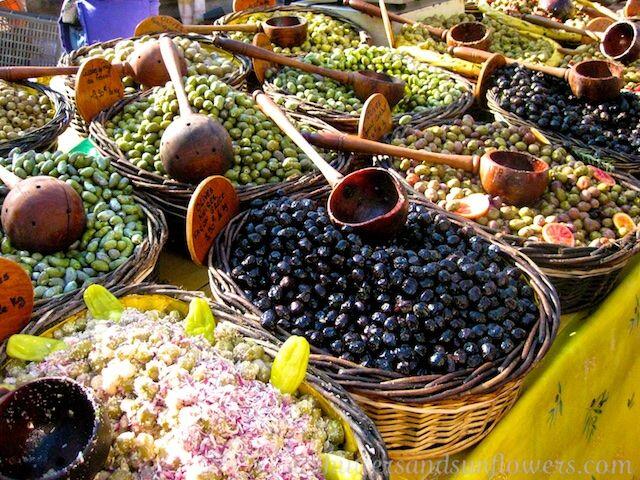 Base yourself in Lourmarin, in the south of the Luberon from where you can visit the delightful perched villages of Gordes, Roussillon, Bonnieux, Menerbes, and Lacoste. Aix-en-Provence is only 25 miles from Lourmarin and if time is really of no consequence beyond Aix, the coast beckons. Personally on a first visit I would venture no further than Aix, leaving the Mediterranean coast for another time. If you feel you must, the picturesque fishing towns of Cassis and Bandol are 40 minutes beyond Aix.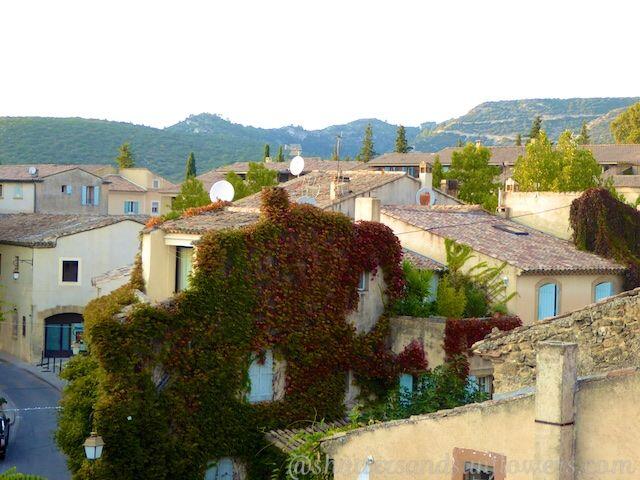 The glamorous, if not somewhat touristy, St Tropez and the entire Cote d'Azur are slightly further away. Nice is a beautiful city, especially the old town with its flower market and harbor and of course Monte Carlo has its unique allure. In the hills above the coastline, are beautiful jewels to discover, my favorites being Valbonne, Mougins, Grasse, St Paul de Vence, la Turbie, Roquebrune, and Èze. However, try to avoid the summer months when everybody else wants to be there too!
We could not let Caroline get back to blogging without sharing a few "where the locals go tips":
DISCOVER
Carrières de Lumières the incredible video spectacle, each year featuring the work of great artists, (Van Gogh, Gaugin, Michelangelo, Leonardo da Vinci, Raphael) set within the caves of the old bauxite quarries at les Baux de Provence.
Lourmarin and the perched Luberon villages of Gordes and Roussillon
Uzès and the Pont Du Gard; the Roman aqueduct and UNESCO World Heritage site.
The Palais de Papes (the Medieval home of the Popes for 100 years) within the walled city of Avignon.
TASTE
The local wine especially the pale rosé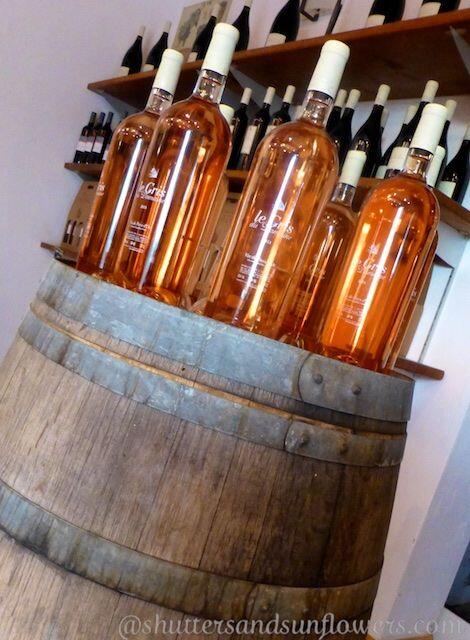 The local olive oil
The local fresh daurade (sea bream) cooked whole on the BBQ
RELAX
Watch the sunset across a beautiful view while sipping a crisp glass of rosé
Meander the ancient cobbled streets, stopping to admire the worn limestone buildings and the faded shutters, followed by a coffee in an outdoor café Palais de Papes.
Drive by the endless fields of sunflowers, vineyards, lavender and olive groves where there is beauty even after the harvest. In winter months, the lavender lies sleeping like fat little hedgehogs and the gnarly bare hands of the grape vines radiate strength suggesting a promise of something yet to come.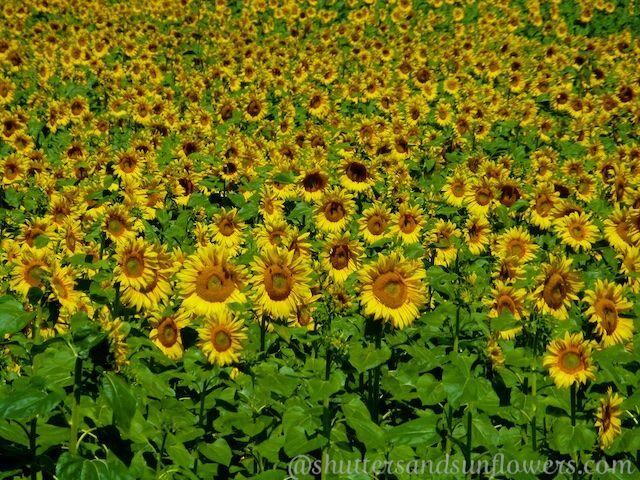 Her parting words,
Allow yourself to become part of this place where time seems to have stood still, where people take the time to stop and smell the lavender, a place that once you have visited will become part of your soul forever.
Follow Caroline on her blog Shutters and Sunflowers or here on Perfectly Provence as she joins our team of contributors.
Image Credits: All images provided by and published with the permission of Caroline Longstaffe
Please share this with friends and family.