Guides to Discovering Secret Provence and the French Riviera
Local Author and Guide
Jean-Pierre Cassely is a recognizable public figure in Provence and beyond. Cassely worked for France 3 television for a decade and currently has a daily France-Bleu Provence radio slot called Provence Insolite (Unusual Provence). More recently, Jean-Pierre Cassely collected curious landmarks in two guidebooks Secret Provence and Secret French Riviera.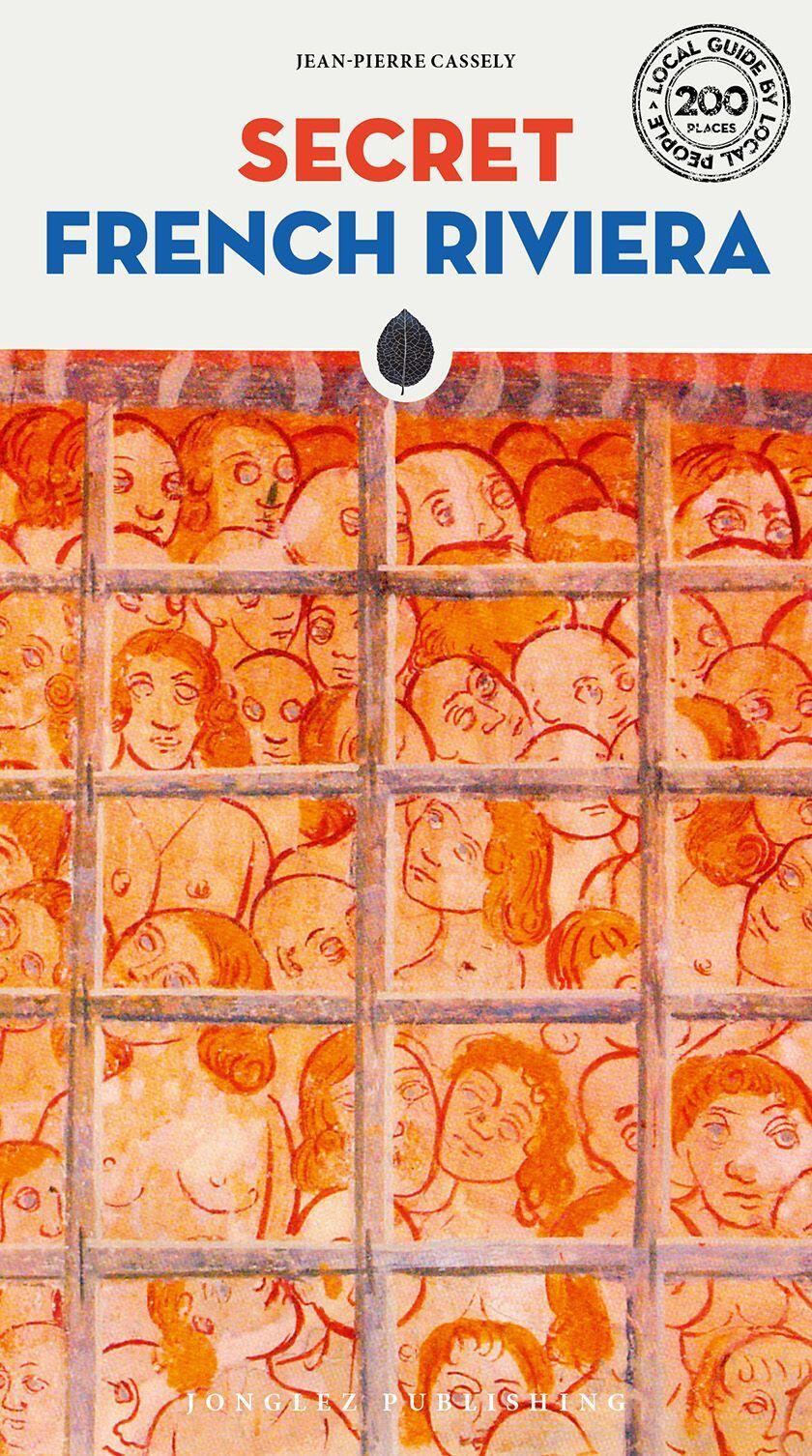 Born in Marseille, Cassely now calls the seaside town of Cassis home. Passionate about the region and its history, he is an accredited Guide-Conférencier. Over many years Cassely collected a long list of unusual anecdotes which he shares during guided walking tours. The discovery walks take place in Aix-en-Provence, Cassis, Le Castellet, Marseille, Sanary, and Toulon.
Atypical Guidebooks
Designed for anyone who has an interest in exploring beyond the well-known sites, the books were published by Jonglez Publishing. The benefit of technology and social media is the ease of access to information on frequented historical sites. The flip side is there is little surprise factor when you finally visit one of these places. Secret Provence and Secret French Riviera bring back the magic of travel and the pleasure of discovery.
The books begin with a map that visually outlines the sub-sections contained within the pages. A detailed table of contents follows with a list of the secrets that Cassely highlights in the text.
Secret Provence
Chose a section in Secret Provence such as Marseille to Toulon or Around L'Étang de Berre and Salon-de-Provence and then venture out on a discovery mission. The years of research and careful fact-checking are evident as each site includes a short write-up, often a photo, location details and other pertinent information. Additionally, there are detailed sub-maps with the points of interest indicated along with page numbers. For those who want even more information, there are bibliographical references along with historical highlights in salmon-coloured sections.
Secret French Riviera
Highlighting the territory from Menton, on the Italian border, to the city of Hyères, Secret French Riviera covers the length of the coastline and "must-sees" found inland. Additional reference information in this book is in light-blue highlighted sections.
Who is the Audience?
These two books are indispensable reference guides for anyone who wants to travel off the well-trodden path. Want to discover something new in Provence? Secret Provence and Secret French Riviera provide endless possibilities. The books are ideal for anyone living in the region who wants ideas for unusual day trips. Finally, for the armchair traveller, the books deliver in-depth reading on local history, curious customs and Provence Insolite.
The information in the books is updated every three (3) years, so you are sure to have current hours of operations, addresses and other key information.
Enjoy!
Image credits: All photos provided by and published with the permission of Jonglez Publishing