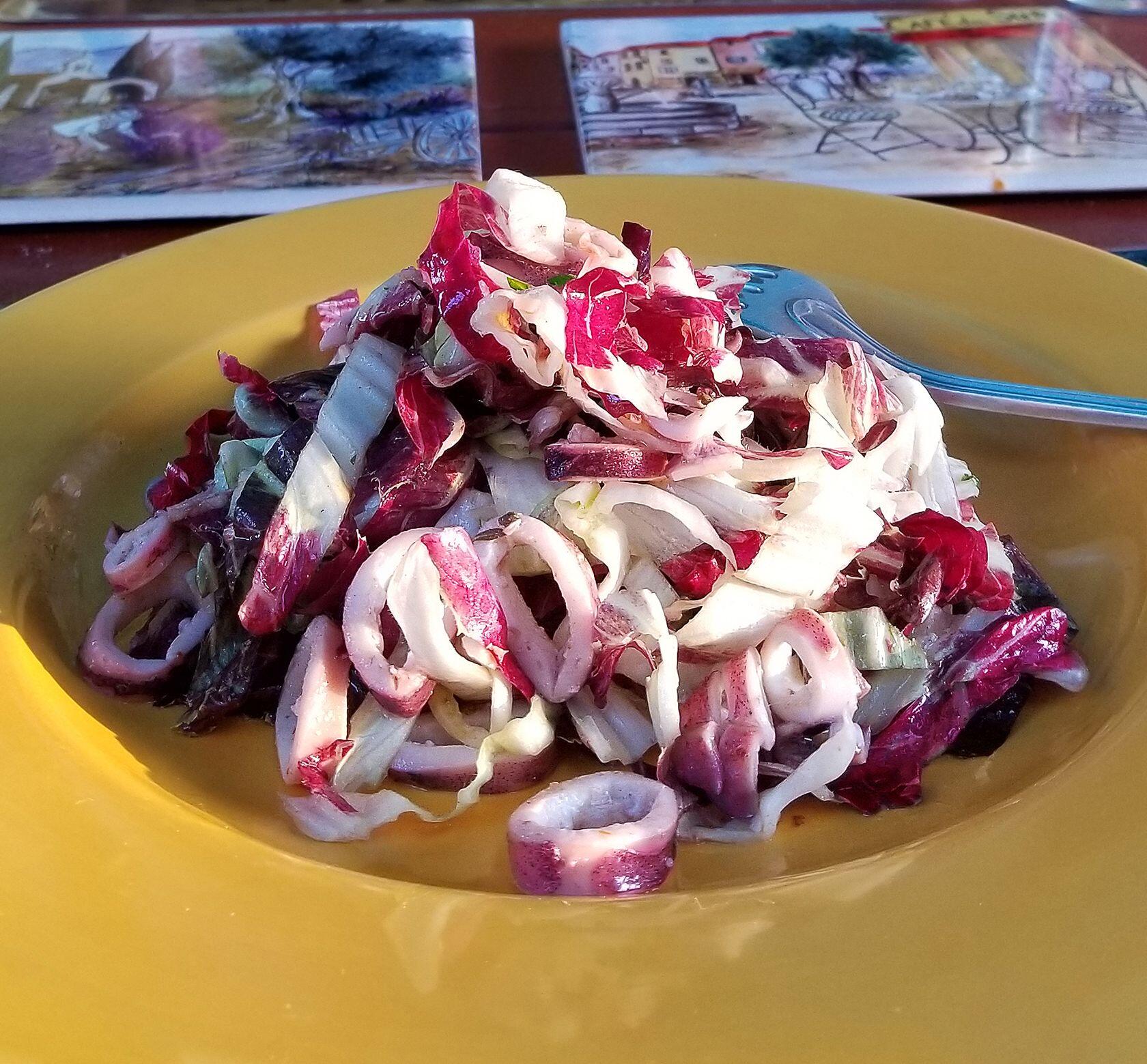 Grilled Calamari and Radicchio Salad
This dish is easy and pretty just the way you want to start off a dinner party.
Before your guests arrive:
Marinate calamari in olive oil, garlic and herbes de Provence.

Cut radicchio in half, then slice thinly.

Grill four lemon halves till blackened on the cut side.
When you are ready to eat:
Cook calamari on a very hot grill, chop and toss with radicchio and basil.

Season with lemon juice, olive oil, salt and pepper.

Arrange nicely on a plate, garnished with charred lemon.