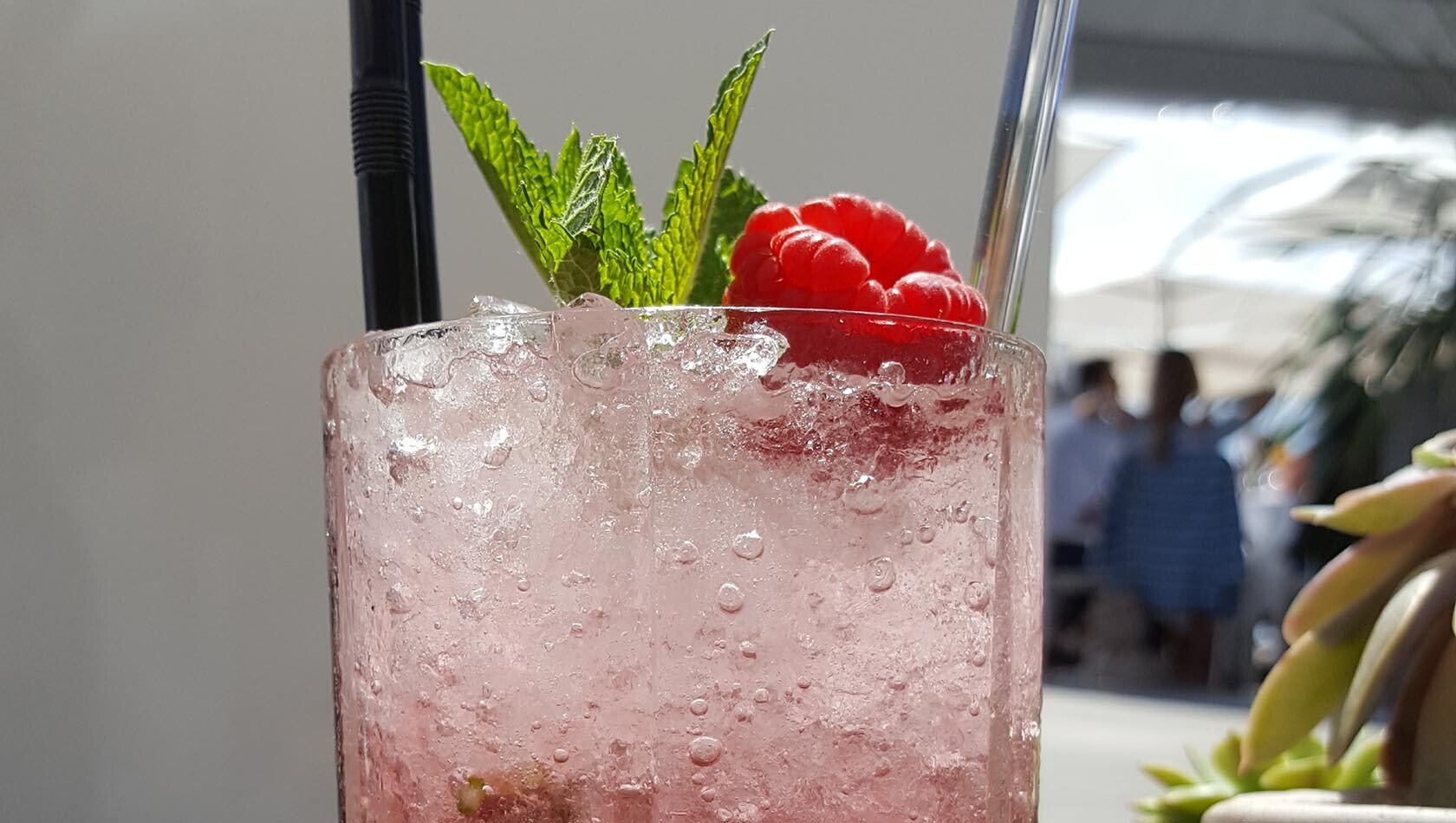 Red Carpet Mojito
This is an easy drinking summer cocktail (maybe too easy). Gather some fresh berries, ice and mint for a refreshing toast to summer and the movie stars at the Cannes Film Festival.
Start with strawberries, raspberries, sugar and mint leaves and muddle them in a bowl.

Squeeze and then drop in a tall glass 4 lime wedges with the muddled fruit and mint.

Add lemon soda and top with your very best white rum.

The result a beautiful crimson cocktail that is minty, fruity and has just the right amount of alcohol!

Garnish with lots of fresh mint and raspberries.
Drinkware: Tall glass
Served: On the rocks; poured over ice with a straw
Garnish: Sprigs of mint and fresh raspberries