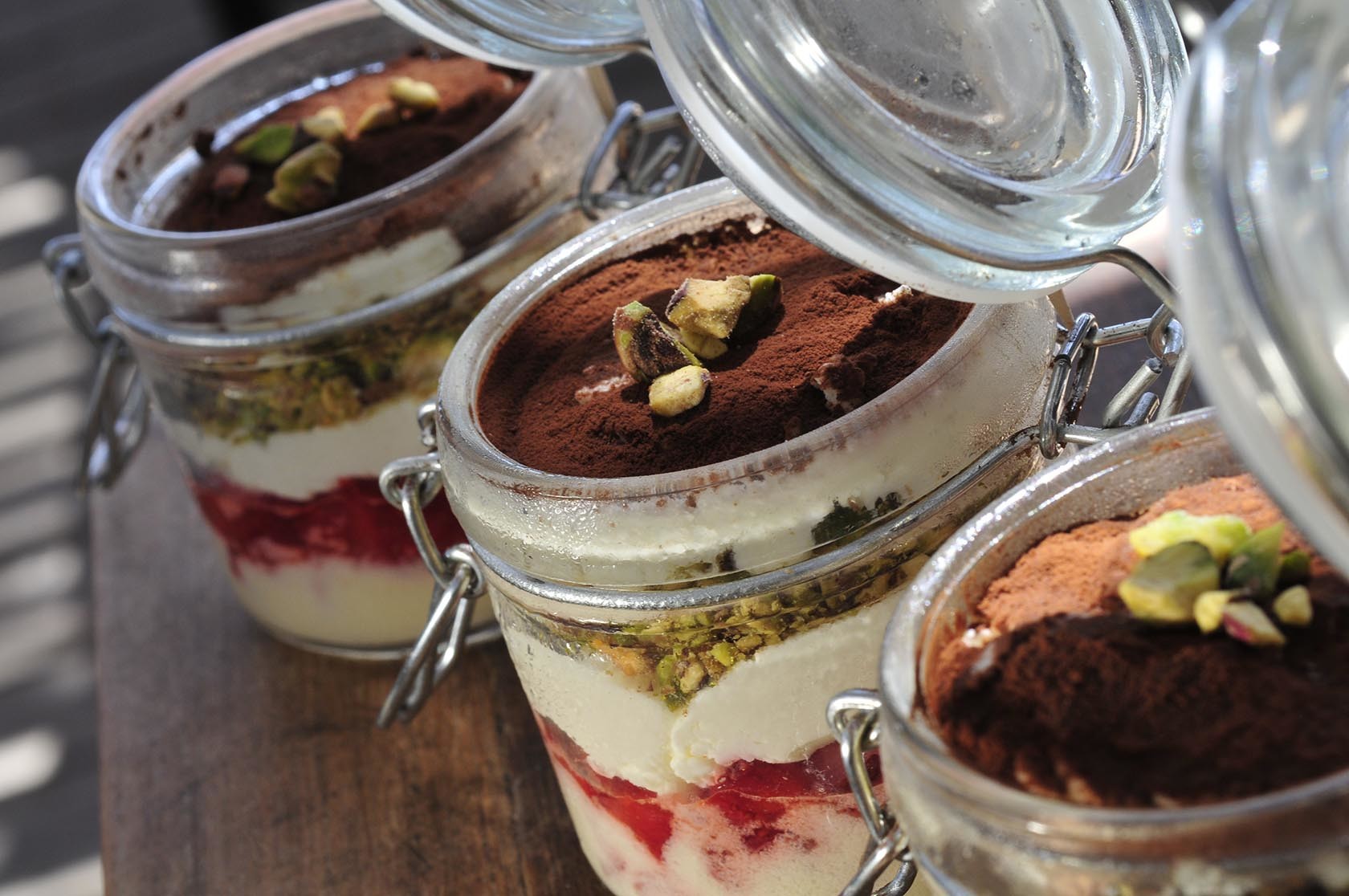 Strawberry Tiramisu
Tiramisu is not quite pudding, not really a flan, definitely not a cake, but absolutely delicious. However, the best thing about this recipe is how easy it is to prepare, and it can be made in advance.
For the Strawberry Tartar:
1

cup

strawberries

sliced

1

tbsp

Sugar

juice of ½ lime
To make the Strawberry Tartar:
In a bowl, combine the strawberries, sugar, and lime juice. Set aside.
To make the Tiramisu:
Separate the yolks and the whites.

In a small bowl, beat the yolks with half the sugar until thick and white.

In a medium bowl, beat the whites with the remaining sugar to soft peaks.

Combine the yolks and the whites, then fold in the mascarpone.

In 4 mason jars, place 1 tablespoon of the mascarpone mixture, then some strawberries, more mascarpone, a layer of pistachios, and finish with a layer of mascarpone. Refrigerate until ready to serve.

Before serving, dust the surface with the cocoa powder.

Serve chilled.