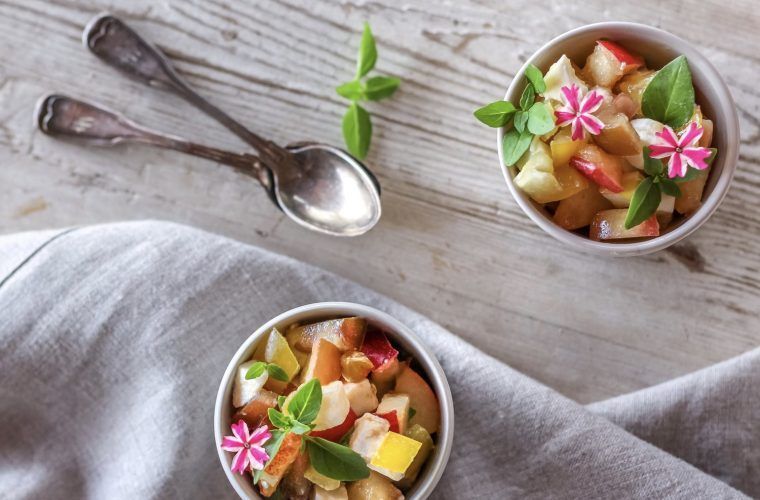 Heirloom Tomato and White Nectarine Salad
This salad takes no time to make, but make sure to pick the ripest tomatoes and nectarines that you can find.
Toss tomatoes, nectarines, mozzarella, basil, salt and pepper in a large bowl.

Drizzle with olive oil and balsamic vinegar.

Serve in small bowls and decorate with fresh basil leaves and edible flowers.